Graphic Designer Resume Sample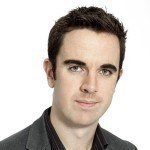 Andreas C. Wilkinson
Address:         1814 Boulder Avenue, Helena, MT.
Phone:           (406) 542 6781
Email:            [email protected]
Website:        www.andreasdesigns.com
Current Job: Lead Graphic Designer,
Booyah Creative Digital Designers, Helena, MT.
Objective
At 31, I have already amassed 15 years of experience as a Graphic Designer because this is my passion in life. As an artist who is a certified expert in Adobe Illustrator, Photoshop, CorelDraw and Corel PaintShop Pro you have all your bases covered in design possibilities. I hope to become the new Graphic Designer for Carlsson and Siegfried Digital Concepts Incorporated and share my creative expertise with your highly respected team of marketers and designers.
Skills
Bachelor Degree in Visual Communication.
8+ years experience as Graphic Designer in the advertising industry.

7+ years experience as freelance Graphic Designer

Certified Expert – Adobe Illustrator, Photoshop, CorelDraw and Corel PaintShop Pro.

Creative Artist.

Adheres to timeline for deliverables.

Thrives and excels in a team environment.
Work Experience
Lead Graphic Designer; 2017 to present
Booyah Creative Digital Designers, Helena, MT
Duties and Responsibilities
Manages a team of 8 graphic designers each of whom are assigned to specific accounts of the company. As Lead Graphic Designer, I am tasked to collaborate with the designers, review and comment on their work, oversee the design schedule as well as attend to campaigns that are specifically entrusted to me.

Attends meetings with clients from onboarding stage to design conceptualization/ finalization to turnover.

Creates and develops design concepts for Booyah's clientele which include ads for publications, Point-of-Purchase materials, traditional advertising, online ads for websites and social media.

Provides graphic design assistance to web development team.

Teaches, trains and orients incoming designers on Adobe and Corel graphic design software.
Graphic Designer; 2015 to 2017
Booyah Creative Digital Designers, Helena, MT.
Duties and Responsibilities
Designated Graphic Designer for Booyah's clients in traditional/digital advertising which include publishing companies, educational institutions, food and dry goods retailers.

Created design concepts for a variety of materials such as e-books, restaurant menus, flyers, streamers, newspaper print ads, store signages, company logos and magazine covers.

Collaborated with web design team on final site renderings.

Collaborated with digital marketing team on PPC ads, social media ads and for specifications on social media company page designs.

Tasked to confer with clients on final design.
Graphic Designer, 2015 to 2015
Templeton Multimedia LLC; Helena, MT.
Duties and Responsibilities
Developed design concepts for Templeton's clients in the publishing industry, food retail, oil refining and fashion retail.

Assigned projects included company logos, newspaper and traditional print ads, social media ads, magazine covers, flyers, posters, corporate giveaways and restaurant menus.

Attended preliminary design meetings with clients.

Responsible for creating a digital representation of the client's vision of the ad concept.

Lent assistance to web development team for all graphic design requirements.
Freelance Work Experience
2017 to 2015
Accomplishments:
Secured 126 clients totalling 312 projects in 7 years.

Projects included website design, POP materials, print ads, online ads, e-book covers, company and brand logos, t-shirt designs, corporate giveaways and restaurant menus.

Portfolio and client testimonies can be viewed at www.andreasdesigns.com.
Education
Bachelor Degree Visual Communication
Helena College University of Montana
Helena, MT2017 to 2015; GPA 3.74
High School
Capital High School
Helena, MT2016 to 2017
Certifications:
Certified Expert – Adobe Illustrator, Photoshop, CorelDraw and Corel PaintShop Pro.
Graphic Designer Resume Skills List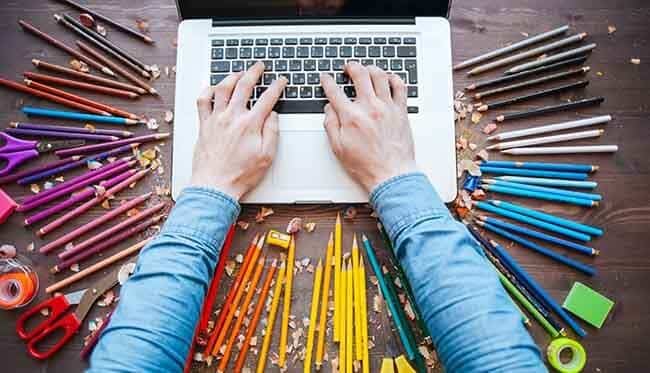 As more businesses move toward Internet- based marketing and away from traditional methods of advertising, more people will aspire to become graphic designers. In such a competitive industry, what qualifications should you have in your Graphic Designer skills list?
Education
It is no longer sufficient to have an Associate Degree or certifications in a few graphic design courses. If you want to stay ahead of the competition, you should enrol in a four-year course in Graphic Design, Digital Design, Visual Communication or a related discipline. Companies want candidates with a good foundation on graphic design fundamentals.
Certifications
The most popular programs for graphic design are Adobe Illustrator, Adobe Photoshop, CorelDraw, Serif PhotoPlus, Serif DrawPlus and Cyberlink PhotoDirector among others. We made sure the certifications of the candidate Andreas is highlighted in different sections of our example resume for Graphic Designer. You don't have to master each and every program but getting certified as an expert in a few of them particularly Adobe and Corel will get you noticed more quickly.
Creativity
Clients will come to you with a concept that is usually a random collection of ideas culled together from different opinions and perspectives. As a Graphic Designer you have to take all of the information and create a visual that best captures the intended message of the client. You must have the ability to push beyond your comfort zone when it comes to generating designs.
Interpersonal Relations
As the Graphic Designer, your employer and the client will trust your judgment. But it does not mean the client will always go with your recommendations. You must always keep in mind that when it comes to his or her business, the client is the expert. You must set aside biases and trust that the client knows what he or she wants in the design. You may communicate your apprehensions but do it constructively and respectfully.
Ability to Work with a Team
The Graphic Designer is usually assigned to a team. You could be working with the marketing team or the web development team. Each one has their own set of responsibilities and timelines. You should be mindful of their work and do your best to get your tasks done according to schedule.
Graphic Designer Resume Objective
Use resume objective to give the Hiring Manager a sneak peek into your creativity.
The objective statement is your way of introduction to the company. You can be sure Human Resources will get to read it because the resume objective is situated in the top third section of your application.
In our sample above, we decided to tell a story to set up one of Andreas' strongest qualifications: his 15-year experience:
"At 31, I have already amassed 15 years of experience as a Graphic Designer because this is my passion in life."
This statement will surely catch the attention of the person reviewing the resume. He or she would want to know how someone so young could have more experience than anyone else applying for the job.
Thus, it becomes the perfect approach to showcase Andreas' experience as a freelance graphic designer which can be found after his work history.
From there, we run off the rest of Andreas' strong points which include certifications in Adobe and Corel Draw graphic design programs.
Graphic Designer Resume Format
If you have been a very busy and in-demand Graphic Designer, use the reverse chronological approach format to structure your resume. This would look like this:
Contact Information

Objective Statement

Skills

Work Experience

Freelance Experience

Education

Certifications

Personal Information
We already disclosed that Andreas had previous experience as a freelancer. You will see that the information was also indicated in the Skills section.
In a field as technical and competitive as Graphic Design, any type of experience will always be a strength. Use it to your advantage and bring it front and centre in your resume.
Entry Level Graphic Designer Resume
If you want to become a Graphic Designer, you should seek out experience. Practical application is more important than just learning theory. In an entry level resume, include all types of experiences that show proof you can do the job.
Whether it was freelance or volunteer work, put it in your resume. If possible, add a link to a site where the Hiring Manager can see your previous work. In our resume example for a Graphic Designer, the candidate put up a personal website where people and companies can view his portfolio.
The link to the portfolio was indicated in his Personal Information and again in the Freelance Work Experience section. For sure, the recruiter will click on the link to see the work he has done for clients.
The bottom-line is: If you're trying to break into this industry, you have to add value to your overall proposition should you fall short on experience. Before applying for a job, you may want to consider taking up courses in popular software programs so you will be recognized as an expert.
Graphic Designer Resume Writing Tips
Show the prospective employer that there is more to you than just being an excellent Graphic Designer. While everyone else will be stating that they:
Conceptualized designs for clients.

Ran different graphic design software as requested by the company.

Used various techniques to produce designs for traditional and digital advertising materials.
Go the extra mile by differentiating your work from one employer to another as we did in the sample job description for Graphic Designer.
Review the entries in the Responsibilities section. You can see growth in Andreas' career trajectory. From designing concepts, he presently manages a team of designers.
Again, creativity is perhaps the most valuable soft skill you can have as a Graphic Designer. 
We are sorry that this post was not useful for you!
Let us improve this post!
Tell us how we can improve this post?