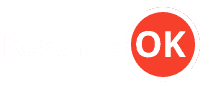 About us
Our goal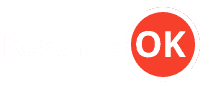 ResumeOK provides the best tips for your career and resume writing. Our team wrote numerous posts about jobs, cover letters, and we host over 400 resume templates, listed by categories. We want to help as many people as possible, to obtain the desired job and have the career they always dreamed.
About ResumeOK
For many, creating a CV can be a very complex and problematic task. Because our goal is to make everything easier for you, we provide the best support and we are glad to help you create the perfect resume. So far we have helped hundreds of thousands get a better job, and our dream is to become the most popular resume creator site.
Even though creating a good CV is a very important process, that is not all you have to do for obtaining a new job. Hence why we have created a blog where we write the best tips and advice for your job search. Passing a job interview is as easy as 1,2,3.
Because we appreciate and value our customers, we also accept guest posts from people that want to share their ideas and thoughts. Please visit our " Write for us " page for more details.
If you have a question about ResumeOK.com, check our contact us page. We will do our best to reply to all messages as soon as possible. Your opinion is valuable and we appreciate your feedback.
Was our website useful? You can thank us by sharing our website on your social accounts or by following us on Twitter, Facebook or Google Plus.
Privacy Policy & Cookies
ResumeOK uses technologies such as cookies to personalise ads and analyse our traffic. On the right side of the website, you are asked for consent for using this technology across our site. You can change your mind and change your consent choices at anytime by returning to our site.
Ads
This includes previously collected information about your interests to select ads that are relevant for you, how often and where to show them.