behind the scenes at ResumeOK
ResumeOK was launched in 2011, with the goal of becoming the go-to place for resume writing inspiration. Since then, over 5 million people have read and used our resume samples as a reference for improving their resumes. We have examples and resume writing advice for the 500 most popular job positions in the world.  
Along with our samples, readers can get inspired by checking actionable tips for writing better resumes and for passing the job interviews.
We think that everyone deserves a chance to get the job that they've always wanted and the process starts with creating an amazing resume that attracts attention.
If you have a question about ResumeOK.com, check our contact us page or check our Privacy Policy page. We will do our best to reply to all messages as soon as possible. Your opinion is valuable and we appreciate your feedback.
ResumeOK website is owned and operated by:
ProOptimization Consult S.R.L.
Street G.V.Bibescu, Bucharest, Romania
Registration Number: 40010844
ResumeOK is one of the most successful resume writing websites and it was founded by Felix Tarcomnicu. 
Along with ResumeOK, Felix has been mentioned in well known publications such as: BusinessInsider, FoxNews, SmartRecruiters, Business.com, Huffpost, ZipRecruiter, SnagAJob and many others. 
On ResumeOK we always aim to work with the best resume experts, hiring managers and career advisors. All our articles are written by professionals and include well researched and trustworthy tips.
In 2018, we have conducted a survey among 1,000 people that have used our samples as a reference for writing their resume. We asked them if our examples have proven to be helpful, and how long did it took for them to get the job, after submitting their new resume. 
We were proud to hear that 956 out of the 1,000 people asked, found our resume examples very helpful. 
We were even more happy to hear that 720 of them got a job proposal in less than one month, after they have submitted their resume. 
As our mission is to change the way people write their resumes and help everyone increase their chances of getting a job, such results are what keep us going forward.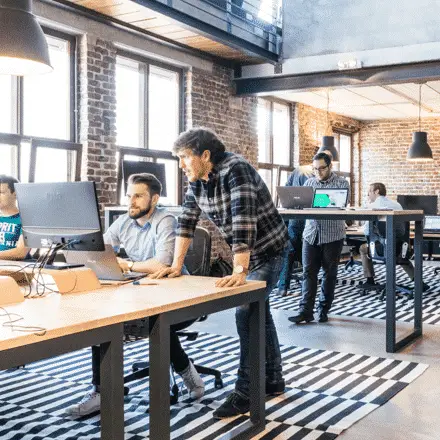 We are a team of three people. We also works on a collaboration basis with five other recruiters, career and resume writer experts.
Felix Tarcomnicu
Founder & Career Expert
Rick Sagan
Resume Writer Expert
Rachel Collins
Resume Writer Expert
We inspire you with professionally written resume examples for over 500 different job positions.
Discover what's recommended to write in the objective, skills, duties and responsibilities sections.
Learn how you can write an objective statement that turns your resume into recruiter magnet.
Discover the most popular job interview questions and read the answers that recruiters want to hear. 
Your Resume. Our Mission.
We believe that everyone deserves a great job
For many, creating a resume can be a very complex and problematic task. Because our goal is to make everything easier for you, we provide the best support and we are glad to help you create the perfect resume. 
Even though creating a good resume is a very important process, that is not all you have to do for obtaining a new job. Hence why we have created a career blog where we write the best tips and advice for your job search. Passing a job interview is as easy as 1,2,3.
We do too. Let us know how we can help and we'll respond as soon as possible.