Database Administrator Resume Sample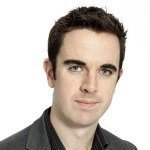 Richard W. Logan
Address:          105 Jamesway Avenue, Jackson, MS.
Phone:             (601) 478 9632
Email:              [email protected]
Current Job:   Database Administrator; Burlington Construction Company, Jackson, MS.
---
Objective
Microsoft and Oracle certified Database Administrator; expert level proficiency on MySQL and 7 years experience managing information for companies with diverse data organization requirements has high aspirations to join Icon Wholesalers and Distributors Corporation as Senior Database Administrator. I can provide data architecture that your company needs including best practices and procedures for deploying the database and day-to-day activities.
---
Skills
Microsoft Certified Database Administrator.

Oracle Certified Database Administrator.

Bachelor of Science Degree; Management Information Systems.

7 years work experience.

Adept at analyzing high-level data.

Logical Thinker; transforms code into logical patterns.

Problem Solver; articulates potential concerns and creates solutions before they become problems.

Meticulous; approaches database administration keeping in mind minute attention to detail.
---
Work Experience
Database Administrator; 2017 to present
Burlington Construction Company, Jackson, MS
Duties and Responsibilities
Provides database administration support to projects that are assigned by Burlington.
Lends technical assistance to project team members and database administrators.
Troubleshoots company's and subsidiaries' database issues and applications.
Performs the following database administration tasks such as DBMS installations and upgrades, migrating databases, changing server configuration parameters, transferring system databases and managing users and logins.
Develops, tests and institutes SQL scripts as required by Burlington's projects.
Prioritizes assigned tasks and ensures these are completed on or before the scheduled date of completion.
Database Administrator, 2015 to 2017
Icon Healthcare Systems, Inc., Jackson, MS.
Duties and Responsibilities
Analyzed, conducted and implemented physical database designs.
Documented and maintained current database patches.
Worked to ensure all data are recovered, systems and data integrity are maintained.
Conducted audits on the environment and provided capacity planning, best practices guide for future production, development and tests on database administration.
Carried out performance assessment test and tuning on the database system.
Database Administrator , 2013 to 2015
Sentinel Home Mortgage Inc., Jackson, MS.
Duties and Responsibilities
Ensured that all production databases are running efficiently 24/7.
Implemented appropriate backup and restore strategies to protect all data assets.
Monitored database performance, tracked and stored procedures and queries' execution times and implemented improvements on efficiency.
Responded to and resolved all database access and performance issues.
Configured SQL Server for optimum performance.
Oriented other database administrators on SQL Server management including upgrades and migration.
---
Education
Bachelor Degree; Management Information Systems
Belhaven University
Jackson, MS
2009-2013; GPA 3.77
High School
Callaway High School
Jackson, MS
2005-2009; GPA 3.54
Certifications:
Microsoft Certified Database Administrator.
Oracle Certified Database Administrator
---
Database Administrator Resume Skills List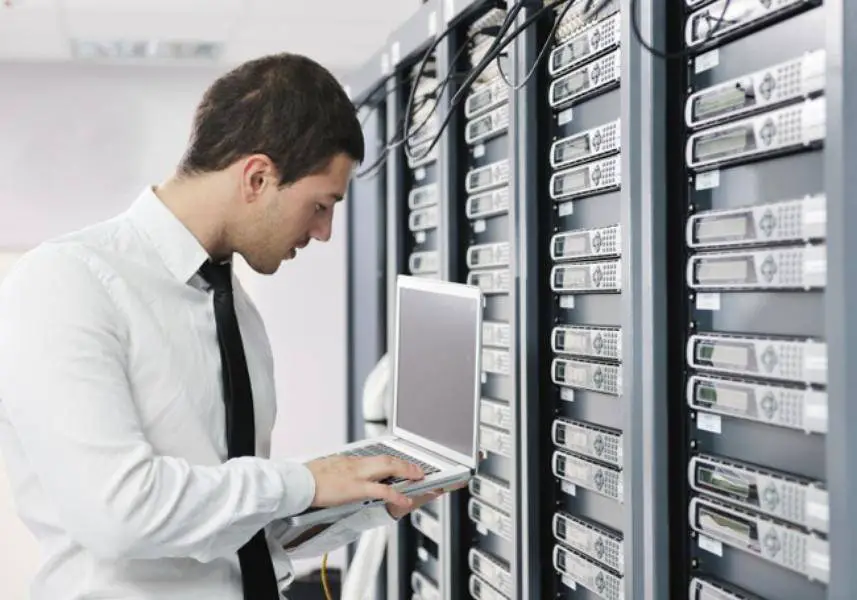 Even though the demand for database administrators is expected to be robust over the next decade, companies will not hire just anyone with knowledge on managing information systems. Your Database Administrator skills list must be clearly defined and specific on what you can do for the company.
Take a look back at our sample resume for Database Administrator and study how we organized the information in Richard's "Skills" and Work Experience. We start out with his advantages those being his certifications in popular systems programs such as Microsoft and Oracle, Bachelor Degree in MIS and experience.
Many companies are looking for candidates with at least 5 years experience. If you have worked for more than 5 years as a Database Administrator, that is a very significant strength that you must capitalize on your resume.
Education
There are some employers that may relax a bit on your educational attainment and consider Associate degrees, but having a Bachelor degree will put significant distance between you and competitors who did not go through a 4-year college course in a related field.
Certifications
Companies run systems on specific programs. Do your research and get certified in programs that are frequently used for database administration such as Microsoft and Oracle.
Analytical
For sure you know what it's like to look for something that you need for work but can't find it because of all the clutter in your room. Precious seconds tick by; you could be late for work and get docked a few minutes off your pay. As the database administrator, your job is to organize big data in a way that makes life and work easily for the company. They can easily find the information they need when they have to. You introduce systems that improve efficiency because time wasted can lead to opportunity cost.
Creative Thinker
`

As Database Administrator you will be constantly asked to make operations and systems easier, more convenient and efficient. It's a never-ending challenge because the company wants to remain competitive and profitable. You will also have to be on your toes as far as potential threats to data are concerned. Everyday cyber-criminals are working round-the-clock to breach your defense and steal data or plant malicious files to sabotage your business.

Ability to Work with a Team
You won't be the only Data Administrator. You will be working with other data administrators. Trying to resolve a crisis situation is not a job for only one person. You need the help of other equally qualified data administrators to fix the problem. Effective communication, understanding and giving each other their due respect are key components to great teamwork.
Data Administrator Resume Objective
Hiring managers won't spend much time reviewing a resume. In a profession as technical as data administration, they will immediately look for keywords some of which were included in the job post. Use your Data Administrator resume objective to launch your value proposition to the potential employer.
In our resume example for Data Administrator, we led off the objective statement with Richard's main selling points:
Certification in Microsoft
Certification in Oracle
Expert Level Proficiency in MySQL
7 years experience managing information systems
Chances are these pieces of information were indicated in the job post. Once the recruiter sees these skills and qualifications, Richard will undoubtedly generate interest.
His closing statement:
"I can provide data architecture that your company needs including best practices and procedures for deploying database and day-to-day activities."
This was obviously in reference to the demands or requirements stated by the company in its job post.
The objective statement is a short paragraph made up of 2-3 sentences. Written with thought and purpose, it can successfully move you through the next round.
Data Administrator Resume Format
The best way to highlight your qualifications and organize them so the Hiring Manager will have an easy time reviewing your resume would be to apply the reverse chronological format. It is definitely the most effective type you can use for your Data Administrator resume format.
Richard's Data Administrator resume template was arranged as follows:
Contact Information
Objective Statement
Skills
Work Experience
Education
Certification
Personal Information
Keep a clean look to your resume. Use bullet points to organize all information and make sure the content you share is relevant to the job you are applying for.
Entry Level Data Administrator Resume
Experience is an absolute must if you want to become a Data Administrator. If you have little to no experience, you could have a tough time getting considered for the position.
The first thing you have to do is to use the Functional format as your template for Data Administrator resume. The sections would be arranged like this:
Contact Information
Objective Statement
Skills
Education
Certification
Work Experience
Personal Information
Next, emphasize the certification courses you completed. If you have a Master's Degree in Information Technology or a related course, you will be in better shape.
Finally, take account of any experience whereby you applied IT theory into actual use. For example, any freelance work that you did or volunteer service. Companies want to see that you were able to put theory into practice before they will consider you for the job.
Data Administrator Resume Writing Tips
Just like the job of a good Data Administrator relies on his attention to details, the same level of meticulousness must be applied to the contents of your Data Administrator resume.
Please take the time to scrutinize the job description for Data Administrator resume sample. We made sure to break down the tasks and differentiate Richard's responsibilities from one employer to another. This gives the Hiring Manager a variety of perspectives to view your qualification.
Review the job post and take note of the specific requirements of the job and the keywords that stand out. Then incorporate them in your resume particularly the objective statement.
We are sorry that this post was not useful for you!
Let us improve this post!
Tell us how we can improve this post?