Business Systems Analyst Resume Sample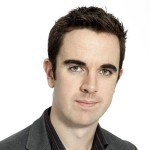 Samuel V. Jordan
Address: 4356 Old Stage Road, Denver, CO.
Phone: (720) 336 7841
Email: [email protected]
Current Job: Business Systems Analyst; Paradigm Business Solutions, Denver, CO.
Objective Statement
I've been working as a Business Systems Analyst for Paradigm Business Solutions for 3 years. Paradigm Business Solutions is a third-party service provider that handles outsourced work from clients and that includes evaluating business systems and recommending improvements. During my time, I acquired certifications in Microsoft and Oracle networking systems and I am confident that I can contribute to the success of Willhelm – Davis Trading Incorporated.
Strengths/Special Skills
Bachelor's Degree in Management Information Systems
Certified in Microsoft, Oracle, and JavaScript
Excellent communication skills
Ability to handle the pressure
Excellent time management skills
Work Experience
Business Systems Analyst – 2017 to Present
Paradigm Business Solutions, Denver, CO
Responsibilities:
Preside over preliminary meetings with clients of the company.
Summarize the objectives, purpose, goals, and targets of the clients.
Conduct an investigation to identify the potential problem areas of the client's current system.
Perform tests to ascertain the existence of a pain point in any one of the system's processes, programs, or networks.
Prepare a report of the investigation and discuss the findings with the client.
Design and develop solutions and possible improvements to the system.
Oversee the implementation of the solution; track its performance and identify its flaws.
IT Specialist – 2015 to 2017
Paradigm Business Solutions, Denver, CO.
Responsibilities
My primary job was to oversee the network of the company's outsourcing team.
Manage the predictive dialler system; adjust parameters of the program to help outsourcing team reach its productivity goals.
Perform troubleshooting procedures if the network goes down.
Review the data collected by the system; check if there are issues with the data recording system.
Conduct random audits to the system; recommend improvements to enhance efficiency and reduce the rate of errors.
Education
College
Bachelor's Degree
Management Information Systems
University of Denver
Denver, CO
2011 to 2015
High School
Denver East High School
Denver, CO
2007 to 2011
How To Write A Good Business Systems Analyst Resume
For the types of responsibilities associated with this position, you can't submit just any resume. You have to submit a good Business Systems Analyst resume. The question is "How do I do that?"
State Your Qualifications Right Away
Trust us when we say the recruiter will look for your qualifications right away. What qualifications are these?
Bachelor's Degree or Master's Degree in a related field
Certifications in IT
Professional License, if applicable
Years of Experience
You can indicate your qualifications, especially if you're certified or professionally licensed in a field of IT, in the Contact Information section.
Provide Complete Contact Information
One mistake that many job applicants continue to make is not providing complete information. As a Business Systems Analyst, you are expected to be detail-oriented. Your contact information must include the following:
Updated address
Email address
Contact numbers
Make sure you have an email address that is appropriate for a professional. The standard work email is [email protected]
.
Don't use anything the reads inappropriate such as [email protected].
Don't Forget to "Name Drop"
By name drop, we mean to specify the names or descriptions of the courses you took up or the software programs you got certified in.
Instead of writing "Certified in various software programs" summarize your qualifications as follows:
Certified in the following software programs – Microsoft Visio, Bizagi, and Axure.
Don't Get Technical
Yes, IT is a technical field but that doesn't mean your descriptions must be technical as well.
The recruiter has an idea of what you do but he's not an expert. Likewise, he will not spend a minute reviewing your resume. If he feels a migraine coming on while reading your resume, chances are it will end up in the filing cabinet.
Keep your descriptions short but concise and write in a conversational tone.
Business Systems Analyst Skills List
A system is composed of networks, processes, and various software/hardware programs. The system is designed to improve business efficiency and productivity. To manage such a big responsibility, you must have serious skills. What are recruiters looking for in a Business Systems Analyst skills list?
Let's simplify everything and break down your skills list into two: Hard Skills and Soft Skills.
Hard Skills
Hard skills refer to your technical knowledge and expertise that you acquired through a combination of acquired learning and experience.
As mentioned in "How to Write a Good Business Systems Analyst Resume", potential employers prefer candidates with a good understanding of the fundamentals in systems analysis work.
Proof of competency include the following:
Bachelor's Degree in Computer Science, Management Information Systems, and other related technology courses.
Master's Degree in Computer Science or related disciplines.
Certifications in systems programs that deal with networking, applications, security, data processing, and operating systems.
Professional license if applicable such as for Computer Engineering.
Business Acumen or having a keen understanding of how a business operates.
Solid communication skills; can articulate ideas and convey recommendations clearly to the stakeholders.
Soft Skills
Soft Skills refer to your key personality traits – the ones that influence how you think, act, and eventually, perform on the job.
Human Resource managers are big on soft skills because finding talent with the right attitude can go a long way in helping the company achieve long-term goals and sustainable success.
To be more specific, right-fit talent are those who acknowledge, respect, and subscribe to the company's values, purpose, and vision. They put the company's interests ahead of their own.
What are the ideal soft skills for a successful Business Systems Analyst?
Strong analytical skills
Problem-solving skills
Creative thinker; willing to think outside the box for solutions
Adaptable mindset
Passionate about learning; willing to update knowledge and skillset
Meticulous or being detail-oriented
Patience
Dedicated
Highly-organized
Ability to manage stress and handle pressure situations
Willingness to work with a team
Business Systems Analyst Duties And Responsibilities For The Work Experience Section
If the skills and qualifications between candidates for the Business Systems Analyst position are very similar, the differentiator could be how you present your duties and responsibilities for the work experience section.
The last thing you want to do is to create one that reads like the next guy's. You have to stand out and that means letting the recruiter know you can deliver results.
Here are 5 tips to keep in mind before writing down your job descriptions:
Review the Job Advertisement
The job ad will usually include a summary of the duties and responsibilities. Take note of these tasks then review your own experience. Did you manage similar duties and responsibilities? If so, pinpoint those tasks and indicate them in your work experience section.
Use the Right Verbs
What is the "right" verb? It is the action word that triggers the correct image or an idea of how you conducted your job as a Business Systems Analyst. The best verbs are those that are associated with your functions these include the following:
Review
Analyze
Evaluate
Assess
Perform
Conduct
Manage
Test
Implement
Impose
Design
Develop
Inspect
Audit
Coordinate
Collaborate
Attend
Address
Resolve
Give Complete Details
To show that you are qualified, you have to prove to the recruiter you know the job of a Business Systems Analyst like the back of your hand. Thus, don't give curt descriptions such as:
Inspect systems
Run tests periodically
Recommend improvements to systems
Schedule audits
Meet with the team on a regular basis
Prepare reports
These types of job descriptions don't tell anything at all. They don't differentiate you from other applicants. To get the job, you need to give more details:
Evaluate company systems on a monthly and quarterly basis for the purpose of finding potential pain points and to track the performance of recent improvements.
Review the company's financials; develop processes that can streamline costs and improve output.
Perform an audit on current software and hardware; make sure these are updated.
Conduct research on the latest technological innovations; assess which innovations can be applied to the company.
Collaborate with the I.T team to review then introduce improvements in processes and additional best practices.
Keep Your Job Descriptions Short
You don't have to write an essay per job description. A one-sentence description of each duty and responsibility should be more than enough to give the recruiter an idea of how you performed on the job.
The key is to keep your job descriptions short – but clear and to the point.
Stay Relevant
If you've had previous work experience in other companies and handled duties and responsibilities that were not relevant to the job of a Business Systems Analyst, don't include them in the resume.
Always stay relevant. Information that has nothing to do with the position you are applying for will not serve any purpose. In fact, these types of information may work against you if they distract the attention of the recruiter.
Entry Level Business Systems Analyst Resume
Can you get the job if you have an entry-level Business Systems Analyst resume? Yes, you can! It will be more difficult because companies will most likely prefer candidates with experience as Business Systems Analysts.
How can you shift the odds to your favor?
Highlight Similar Duties and Responsibilities – You may not have worked as a Business Systems Analyst but did you manage similar duties and responsibilities in your previous job?
If you performed research, carried out analysis, and prepared recommendations for the stakeholders – these are similar in function to what a Business Systems Analyst does.
Highlight these duties and responsibilities in your work experience section.
Use the Functional Format – If you've never worked as a Business Systems Analyst or if you haven't worked – period – use the functional format for your Business Systems Analyst resume.
With the functional format, you shift the focus away from your lack of work experience and toward your strong points such as relevant skills and certifications.
When using the functional format, the sections of your resume will be arranged as follows:
Contact Information
Objective Statement
Strengths
Certifications
Education
Work Experience
Include informal Work Experience – Did you work as a freelance Computer or Business Systems Analyst? If so, include this as part of your work experience.
As a freelancer, you may not have been formally employed but the experience gave you the opportunity to practice and sharpen your skills as a Business Systems Analyst.
Explain Your "Why" – If you're planning a change in career, explain your purpose or "why" to the recruiter. And the best section to do this is the Objective Statement.
Simply share with the recruiter why you want to become a Business Systems Analyst. Was it always your goal to become one? Do you want to build a career in IT? Are following in someone's footsteps?
Just be honest when you share your story. Experienced recruiters will know if you're telling the truth or just attempting to pull at their heartstrings.
Another strategy you can use to land a job if you have an entry-level Business Systems Analyst resume is to apply for jobs that don't require experience. Some job ads may even state "Entry Level Applicants Only".
Go and apply to those job ads. Perhaps the pay won't be as high but for sure, you will be gaining valuable work experience.
We are sorry that this post was not useful for you!
Let us improve this post!
Tell us how we can improve this post?