Entry Level Resume Sample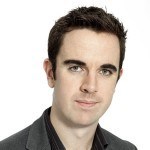 William M. Phillips
Address:          2345 Lexington Ave., Miami, Florida  
Phone:              (305) 817-2217
Email:                [email protected]
Current job:    Contact Centre Agent, Benchmark Global Management
---
Objective
To establish a long-term career in an industry where I can develop my current skill set and levels of competence while contributing to the success of a company.  
---
Skills
6 years experience in customer service

Bilingual; Level 4 in Spanish

Proficient in MS Office

Excellent communication skills

Goal – oriented

Highly organized

Punctual

Great ability to work with a team
---
Work Experience
Contact Center Agent 2017 to Present
Benchmark Global Management, Miami, FL
Duties and Responsibilities
Tasked to handle both inbound/outbound communication

Receives inbound calls from client's subscribers

Conducts outbound after-sales surveys with client's subscribers

Updates CRM

Issues trouble tickets to subscribers

Liaisons to accounting and collection in behalf of subscribers

Conducts e-mail marketing services for client

Manages chat support services for Hispanic market

Responds to e-mail inquiries and concerns from Hispanic Market
Front Desk Officer, 2015 to 2017
Four Seasons Hotel, Miami, FL
Duties and Responsibilities
Greets and attends to hotel guests at the front desk

Receives reservation orders

Handles inbound guest inquiries

Confirms reservations/ hotel bookings

Provides hotel/ touring information to guests

Updates guest records and status reports

Assists guests on issues and concerns

Gives recommendations and directions for shopping, dining and sight- seeing

Assists guests in the check out process

Assists guest in finding resolution to billing concerns
Customer Service Officer, 2013 to 2015
Airnex Telecommunications Inc., San Ramon, CA
Duties and Responsibilities
Receives inbound calls from subscribers

Issues trouble tickets to subscribers

Follows up with attending agencies on behalf of the subscriber

Assists in line provisioning process

Assists in mobile subscription sign ups

Assists in landline subscription sign ups

Updates CRM

Liaisons with technical support group in behalf of the subscriber

Processes discounts and promos

Conducts outbound after- sales service
---
Education
College, Nova South Eastern University
Bachelor of Science, Business Management
Miami, FL
2015 – 2016, 3.2 GPA
Mater Academy East High School
High School Diploma
Miami, FL
2017 – 2015, 3.4 GPA
---
Courses
Level 4 Certification, Spanish

MS Office
---
Personal information
Married, 1 child

DOB 03/07/89

Hobbies include music, cooking, reading
Entry Level Job Description
We highlighted strengths and skills in our Entry Level resume sample because these are the information recruiters will be looking for right away. They want to see which candidates have advantages over others. If you notice, we put in more details to give recruiters a clearer idea of how well you knew your duties in your previous employment.
In the Entry Level job description and ideal job qualifications, our objective is to give you ideas on how recruiters may view potential candidates to entry level positions. You will notice that these sections not only focus on your technical and fundamental competencies but your attitude and behaviour as well. Recruiters would want to know if you are "right-fit" for their organization.
An entry level job may not pay well at the start. But experience is the true currency of the position. An entry level job lends valuable experience because you will learn how the business functions from the ground up. You will be trained in the basics; the fundamental aspects of the organization's operation. In addition, you will get to meet and work with people in various departments.
If you want to build up your career in an industry, entry level is the best place to begin with. Assuming you put in quality hours on a consistent basis and move up the hierarchy, you will have a better perspective on the type of work put in by every department.
For example, in the banking industry the entry level position is the Teller or the Cashier. You are part of the bank's front line team and directly deal with depositors. You will be trained in the different operations and processes of the bank and are expected to efficiently assist customers with their respective transactions.
After a year or two as a cashier, the bank may transfer you to a more work specific department such as Credit and Collection, Foreign Exchange or the Treasury. Before you know it, you have already toured every department in the bank and are more qualified to take higher responsibility.
Career planning in an organization may follow a vertical or horizontal pathway. Thus, it may take time for you to ascend up the ranks. But with consistency and performance you may find soon find yourself taking a supervisory position.
Entry Level Ideal Job Qualifications
If you plan to apply for an Entry Level position you should possess the following qualifications for the job:
Basic Office Skills. The scope of work for an entry level position will vary from industry to industry. But you should have basic office skills such as:

Good typing speed

Can handle office equipment such as fax and copier

Good phone handling skills

Can navigate the Internet

Familiar with e-mail, fax messaging

Good organization skills
Proficient in MS Office. In every industry, you should be able to conduct work on a spreadsheet or word processing program. You do not have to know spreadsheet programming but having a reliable basic skill set will be good enough. You should also know how to create slides and design presentation materials.
Excellent Communication Skills. At the entry level, expect to be in the receiving end of instructions. If you are not sure with the instructions, you should be able to articulate your questions clearly with the supervisor. You should also have the ability to write or compose effective communication in the form of letters.
Great Disposition. Starting out in the entry level may not be glamorous but you should view it from the perspective of learning everything you possibly can about the business. The work could be stressful and overwhelming at times but having a great, healthy disposition will help you remain focused and motivated to consistently do a good job.
Disciplined. The entry level position is your primary training ground. Supervisors and higher management will look at your progress and improvement on a daily basis. It is not just on the merits of your actual work will management assess you. They will also consider your approach on the job. If you have been consistently disciplined in the conduct of your work, a promotion may be right around the corner.
There is a popular saying in management, "If you want to learn how to manage, learn how to be managed first." In truth, an entry level position is an opportunity for a career. Review our Entry Level job description and Entry Level ideal job qualifications to have a better idea of the tone and content of your resume.
We are sorry that this post was not useful for you!
Let us improve this post!
Tell us how we can improve this post?