Data Scientist Resume Sample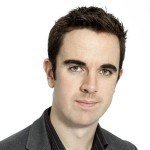 Donovan B. Simmons
Address:        4152 Dunvale Road, Houston, TX.
Phone:           (281) 887 4556
Email:            [email protected]
Current Job: Data Scientist; Vortex Beverages, Houston, TX.
---
Objective
Applied Mathematics graduate with certifications in Data Science, Machine Learning and programming languages SQL, Python and Microsoft; more than 8 years experience as Data Scientist in 2 different industries seeks to become the new Data Scientist for Informatics Data Logic. Excellent in business analytics, development of modeling techniques and operational improvement processes, I am confident my experience and expertise will be a perfect fit for your company.
---
Skills
Bachelor in Science – Applied Mathematics; University of Houston, 2016.
Certification; Data Scientist, Johns Hopkins, 2016 (online)
Certification; Machine Learning, Stanford University, 2016 (online)
Certification; SQL, Python, Microsoft, Commdapp, 2016 (online)
8+ years experience as Data Scientist.
Expert in analytics.
Creative thinker.
Exceptional team player.
---
Work Experience
Data Scientist; 2020 to present
Vortex Beverages; Houston, TX.
Duties and Responsibilities
Collates data sources and builds databases which can be accessed by end-users according to their intent.

Develops systems that are designed to improve workflow information through the different departments.

Prepares reporting systems that are required by current operations, maintenance and technical services departments.

Conducts technical support and establishes process improvement systems for the purpose of fortifying current engineering standards and processes.

Designs visualization tools for the purpose of supporting operations, maintenance and technical services departments in their daily management of key functions.
Data Scientist, 2017 to 2020
Blankenship Sports Development Inc., Houston, TX.
Duties and Responsibilities
Designed and developed predictive models and learning algorithms to track customer lifetime value, lead scoring, retention, attribution and propensity.

Introduced frameworks to build, track and analyze customer segments that patronize the Blankenship brand name.

Formulated data-driven suggestions and recommendations to optimize the company's marketing efforts, SEO/SEM strategies and to evaluate ROI.

Maintained multi-layer dashboards as references for a business intelligence platform that will be used for company leadership development.

Conducted revenue forecasting and analyzed trends for financial budgeting purposes.
Data Scientist, 2015 to 2017
Pacific Inter-Asia Equities, Inc., Houston, TX.
Duties and Responsibilities
Utilized/leveraged a wide range of data analysis and statistical modeling algorithms as methodologies for solving current business problems.

Audited the current operational environment for the purpose of identifying opportunities whereby the company can leverage advanced analytics.

Applied critical thinking skills and performed advanced analytics with the intent of finding solutions to complex and multifaceted problems.

Analyzed data and endeavored to understand existing operational processes in order to develop and recommend actionable solutions.

Performed both advanced qualitative and quantitative analysis of high volume data bases as a means to identify developing trends, patterns and correlations that could improve overall business performance.
---
Education
College
Bachelor Degree – Applied Mathematics
University of Houston
Houston, TX
2011 to 2015
High School
Saint Nicholas School
Houston, TX
2007 to 2011
Certifications:
Data Science; Johns Hopkins – Online, 2016
Machine Learning; Stanford University – Online, 2016
Computer Programming Languages; Commdap- SQL, Python, Microsoft, Online, 2016
---
Data Scientist Resume Skills List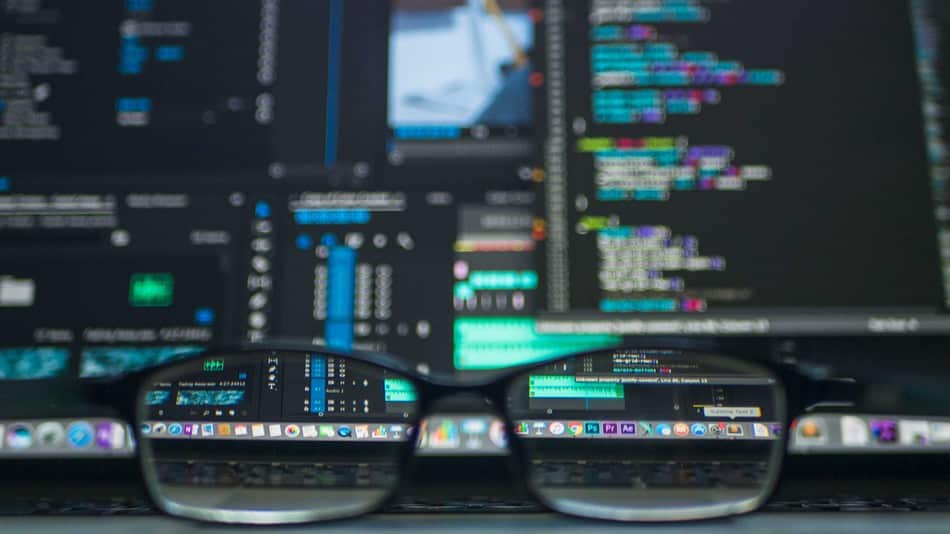 If you want to get hired, your Data Scientist skills list must show you can analyze data and turn it into solutions. It's not enough to be good. You have to be great in Math, Statistics and understand programming. This job needs someone with high-level technical skills.
Education
Companies will consider a college degree the minimum requirement. Accepted courses are Math, Statistics, Economics and Computer Science. In fact, some job ads will only hire those with a Master's or Doctorate degree.
Certifications
In our sample resume for Data Scientist, the candidate has several certifications. Donovan has certifications in Data Science and Machine Learning. He also has certifications in a number of programming languages. If you want to be competitive, try to be certified in as many related studies as possible.

 

Curiosity

The best Data Scientists aren't just the ones with Masters or Doctorate degrees. They are the ones who are curious. They want to know how data can help find solutions. This means identifying problems so they know what answers to look for. Curiosity inspires creativity.

 

Business Knowledge

Having a good background in business will help you become an effective Data Scientist. You will have a better understanding of how a business works. You will have an idea of their objectives and potential pain points. This way, you will have a clearer picture of how to approach data analysis. It will also be easier for you to frame possible solutions.

Excellent Communication Skills
Businesses need data scientists to translate complex data to simple English. A Data Scientist can make heads or tails of numbers. Your job is to make sure everyone on the team will understand what the data means. Most importantly, how the data can help find solutions. Excellent communication means having the ability to articulate information very clearly.
Data Scientist Resume Objective
The Data Scientist resume objective that we made is straightforward. We started off with all the key hard skills for the job. The idea is to let the Hiring Manager know Donovan has all the necessary training and education. All of the skills were in the job post.
Always read the job post clearly. Make sure you take note of all the needed skills for the job. Many companies are very strict with this. If they see that you didn't follow instructions, your resume will get filed right away.
Your objective statement should indicate these key skills. The Hiring Manager will see them right away. Remember the objective is located near the top of your resume.
When it comes to highly-technical work, don't leave out details. In our sample resume objective for Data Scientist, we listed down every single one of Donovan's abilities.
Data Scientist Resume Format
Companies prefer people with experience. The job of a Data Scientist isn't easy. Big Data is very important for business. How you analyze it can make or break a company. If you have experience, use the reverse chronological for your Data Scientist resume format.
Hiring managers don't spend time with resumes. They are experts at scanning for details. This is why the reverse chronological is important. It will showcase your most recent experiences and achievements. With this format, you start out with your latest data then work your way back.
Next, review our sample format for Data Scientist resume. We arranged the sections as follows:
Contact Information

Objective Statement

Skills

Work Experience

Education

Certifications

Personal Information
Placing experience in the middle will give it more attention from the recruiter. The information will be supported by the preceding sections.
Entry Level Data Scientist Resume
No experience? No problem! Even if you have an entry level Data Scientist resume you can still get the job:
Highlight your educational degree if it is related to the job

List down all the advanced training you underwent and passed

Itemize the certifications you received

Indicate work experience that is relevant or identical to the job

Cite examples at work or school which show you have a knack for analyzing data. For example, analyzing early voter results during student elections.
For companies, having the expertise could be just as important as having the experience. As mentioned, this isn't an easy job. Companies will depend on your ability to analyze data.
To this regard, be prepared to use the functional format. Our previous set up will be rearranged this way:
Contact Information

Objective Statement

Skills

Education

Certifications

Work Experience

Personal Information
With the functional format, there is less focus on work experience. The objective of the format is to draw attention to your expertise and relevant skills.
Data Scientist Resume Writing Tips
As a Data Scientist, you must be detail oriented. Companies will place their trust on your ability to read data. In the same manner, you must be detail oriented with your resume. To improve your chances, spend a few minutes reading our Data Scientist resume writing tips
Expand Your Job Description –

Don't repeat the same tasks in every one of your work experience. Try to make them unique and interesting. Surely data scientists have a lot of work to do. In every industry, data scientists will be asked to use their skills differently. Let the Hiring Manager know that you have a lot to offer for the company.

Keep It Well-Organized –

Give the recruiter a break by making sure your resume is an easy read. Spare no details, but try to keep your scope of work to no more than 8 bullet points. Don't use technical terms. It is understood you are the expert. If the recruiter does not understand your resume, he/she may not finish reading it.
As we mentioned at the start of the article, this job is high in demand. There will be hundreds of open positions. However, that doesn't mean your resume should be sloppy. Work on it as you would analyze data.
We are sorry that this post was not useful for you!
Let us improve this post!
Tell us how we can improve this post?