Systems Engineer Resume Sample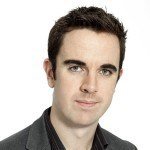 Vincent B. Fraser

Address:            550 Webster Avenue, Cranston, RI
Phone:                (401) 223 6478
Email:                  [email protected]
Current job:      Systems Engineer; Alpha Star Business Solutions, Inc., Cranston, RI
---
Objective
INCOSE Certified Systems Engineer with more than 10 years of work experience managing complex business systems for companies from various industries hopes to become the Senior Systems Engineer for JP Morgan Chase & Co. I have successfully obtained a Master's Degree in Systems Engineering, Master's Degree in Computer Information Systems, and a Bachelor Degree in Systems Information Management. Other certifications include programming languages JavaScript, Python, C#, and PHP.
---
Skills
INCOSE Certified Systems Engineer

Master's Degree in Systems Engineering

Master's Degree in Computer Information Systems

Bachelor Degree in Systems Information Management

Expert Level Certifications – JavaScript, C#, Python, and PHP.

10+ years work experience as Systems Engineer

Excellent Leadership Skills

Great communicator

Results- Driven
---
Work Experience
Systems Engineer; 2015 to Present
Alpha Star Business Solutions, Inc., Cranston, RI.
Duties and Responsibilities
Ensures the efficient flow of the company's information systems in order to provide top-level support and maximum performance of client accounts.

Provides technical support and guidance for both voice and non-voice/data networks.

Regularly conducts system audits; prepares a report covering a set of recommendations for improving system hardware and software standards.

Oversees the design and implementation of multi-faceted and complex information systems.

Analyzes systems network topology; prepares a set of recommendations for the purpose of improving the level of efficiency of integration among multi-systems.

Immediately responds to incidents, technical issues covering the predictive dialer, and triage server and moves to resolve situations within an appreciable timeframe.
Systems Engineer, 2015 to 2015
Trident Science and Technology Systems, Inc., Cranston, RI.
Duties and Responsibilities
Designed data systems; network included servers, storage programs, required applications, database software, and security protocols.

Performed standard IT functions including but not limited to design, analysis, evaluation, testing, debugging, and implementation of all system programs that provide support to Accounting, IT, Human Resources, and Operations.

Conducted general and applied research, advanced development of generic database systems, infrastructure covering system engineering, telecommunications, and operations.

Recommended test and evaluation or T&E strategies including lifecycle integration planning on current systems and networks to be used as a baseline reference for future infrastructure.

Conducted systems engineering hardware and software modeling and simulation or M&S to support the integration of system initiatives.
Associate Systems Engineer, 2013 to 2015
Trident Science and Technology Systems, Inc., Cranston, RI.
Duties and Responsibilities
Provided consultation including recommendations on systems architecture to support proposed solutions.

Translated business requirements and recommended solutions on client pain point using SAS core competencies in advanced analytics.

Identified correct systems architecture; set of applications, tools, and processes for specific client accounts.

Prepared and scheduled technical demonstrations, and proof of concepts according to the needs and objectives of specific client accounts.

Conducted process improvement meetings to solicit, analyze, clarify, and document business technical requirements based on the established sales cycle.
---
Education
Master's Degree in Systems Engineering
Brown University
Rhode Island
2015 to 2017
Master's Degree in Computer Information Systems
Brown University
Rhode Island
2015 to 2017
Bachelor Degree – Systems Information Management
Brown University
Rhode Island
1998 to 2017
High School
Barrington High School
Rhode Island
1994 to 1998
---
Certifications
INCOSE Certified Systems Engineer, 2015

Expert Level Certifications – JavaScript, C#, Python, and PHP, 2015 to 2017
---
Personal information
Status: Married
Date of Birth: 21 May 1981
Hobbies include Brazilian Jujitsu, CrossFit, Cycling
Systems Engineer Skills List
A system is a network of apps, tools, and processes. This is designed to help the business run better. The Systems Engineer puts everything together. Your Systems Engineer skills list should highlight your technical expertise. You should also show that you have the right attitude for the job. Yes, this job pays well. However, the demands are great.
Education.A college degree may not be enough. Remember, a company is entrusting its system to you. Systems engineers invest heavily in education. Systems engineers are needed in different industries. You can work with technology companies. There are opportunities in aerospace and finance. The first step is to choose the field of specialization. In our sample resume for Systems Engineer, Vincent has a college degree in Systems Information Management. He did not stop there. After 2 years as an Associate Systems Engineer, he took up his Master's in Computer Information Systems. After 5 years as a Systems Engineer, he took another Master's Course. This time in Systems Engineering. If you want this career, invest in your education.
Certification.Getting an INCOSE certification as a Systems Engineer is a big deal. It will give you a big advantage. INCOSE stands for International Council on Systems Engineering. They offer tests for Associate Systems Engineers up. You may also want to get certified in related fields. Vincent got certified in a good number of programming languages. Again, choose your field of interest first. From there, find ways to add value to your skill set.
Communication.Systems engineers work with a team. Communication is very important to reduce the risk of mistakes. Everything will run through you. The ability to articulate instructions is key to the team's success. You should have a feedback mechanism in place. Give your team members a chance to voice out their opinions. Thus, the ability to listen is likewise important.
Leadership.Like we mentioned, you will put everything together. The system has component parts. Each part could be a responsibility of a specific skill. As the leader, you have to make sure everyone is on the same page. Everyone should be working together. Timelines must be met. Standards must be respected. This is not a job that you can do alone. You need a team behind you. The team needs a leader to put them in the right direction.
Systems Engineer Resume Objective
Use your Systems Engineer resume objective to present your value proposition. What can you do for the company? Of course, always revert to the job post. It contains the requirements of the job.
We started our sample resume objective for Systems Engineer with the INCOSE certification. Not many Systems Engineer will have this. It puts Vincent near the top of the pile. Then we stated his experience.
For sure, companies will ask for more than 5 years tenure. Just to be certified, you need 5 years experience already!
You should list how you built up your expertise. A college degree will give you the foundation. However, a Master's Degree will teach you a practical application. It is highly-valued. If you have it, flaunt it!
Lastly, let the recruiter know your other related training. In our case, we listed Vincent's certifications in programming. This expands his value proposition.
Systems Engineer Resume Format
We used the chronological for the Systems Engineer resume format. Why? Again, the experience is very important. 5 years is not enough. This job brings in those with at least 10 years experience.
To highlight your tenure, place it in the middle of your resume. Look at our sample template for Systems Engineer resume:
Contact Information
Objective Statement
Skills
Work Experience
Education
Certifications
Personal Information
You can also use the Functional format. In this format, skills take precedence. Using this format, the resume will be rearranged as follows:
Contact Information
Objective Statement
Skills
Education
Certifications
Work Experience
Personal Information
What is the advantage of the Functional? With this format, you are able to highlight the skills and educational attainment. The recruiter will see right away the Master's Degree, licenses and other certifications. It will further add value to work experience.
Entry Level Systems Engineer Resume
You can use the Functional for your entry level Systems Engineer resume. This will shift focus toward skills and away from work experience. Thus, if you have less than 10 years experience, it will not matter as much.
Your level of preparedness as an entry level candidate will be key to getting the job. Your resume has to show what you can do. In your work experience, go into detail. Instead of 5 bullet points, use 8 to 10 bullet points to describe your scope of work.
Do you have achievements? Cite them and include data. Did you introduce programs? Did you create proprietary software? Put that under work experience. Tell the recruiter how your innovation contributed to company success.
Systems Engineer Resume Writing Tips
Are all sections of your resume in perfect working order? Review the system! Take some time to read our Systems Engineer resume writing tips.
Go, Long, If You Have To – The rule is one page for every 10 years. If you've been working longer than a decade, use an extra page or two if you have to.
Be Detailed – Show the recruiter you know the job very well. Describe what you did in detail.
Don't Be Too Technical – It's understandable to use buzzwords. That's how the industry works. However, avoid getting too technical. Try to make it an easy read.
We are sorry that this post was not useful for you!
Let us improve this post!
Tell us how we can improve this post?