Technical Support Resume Sample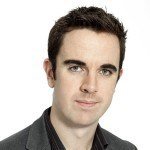 Brett Q. Stevens
Address:              5471 Old Tyler Road, Hoover, AL
Phone:                  (205) 874 9645
Email:                    [email protected]
Current job:        Technical Support Specialist, Bridgestone Computer Technologies, Hoover, AL
---
Objective
Technical Support Specialist with certifications in Apple, Microsoft, and Cisco systems seeks to bring his 6-year experience and all-around expertise on-board Future Voice Tech Systems. I enjoy helping customers resolve technical issues with their devices. I have provided tech support for computer systems, software programs, hardware, and new feature upgrades.
---
Skills
Associate Degree in Computer Information Science
Certified by Apple, Microsoft, and Cisco.
Proficient in providing support services to Microsoft and Mac systems.
Knowledgeable in Wi-Fi and networking systems.
Excellent customer service skills.
Patient in dealing with irate customers.
Pleasant disposition.
Approaches job with a positive attitude.
---
Work Experience
Technical Support Specialist; 2016 to Present
Bridgestone Computer Technologies; Hoover, AL.
Duties and Responsibilities
Provides immediate IT-related assistance to the company's customers in a Service Desk setting; conducts troubleshooting measures.
Guides customers through the processes of installation, maintenance, and upgrades.
Monitors, diagnoses, and repairs all PC/Mac, hardware and software issues.
Uses application software and operating systems to evaluate and diagnose unique and non-recurring problems.
Prepares and issues trouble tickets; assures customers of timely resolution of technical issues.
Technical Support Specialist; 2012 to 2013
Meridien Business Solutions; Hoover, AL.
Duties and Responsibilities
Resolved trouble tickets that were received in a timely, professional, and efficient manner.
Conducted troubleshooting functions through the use of Knowledge Base and delegated technical issues to the appropriate support department as required.
Strictly complies with all escalation procedures as detailed in the Service Level Agreement (SLA).
Attended to and worked to resolve tech-related concerns through the use of remote control tools such as Bomgar.
Performed function as a technical resource to customers in order to address concerns and needs.
Technical Support Agent; 2015 to 2017
Techquator Contact Center Services; Hoover, AL
Duties and Responsibilities
Resolved customer service issues such as warranty claims, credit and collection, and product returns.
Assisted customers in IT-related issues such as the installation of software programs, proper registration of PC or mobile device in the software's network, operational matters, and problems with the functioning of hardware.
Communicated effectively and collaborated with the company's sales teams; shared workload, took inbound calls, and performed other appropriate support tasks.
Quoted and entered orders for the company's products and services.
Worked to maximize revenues by making sure all projects are paid in full and by providing top-notch customer and IT-resolution services.
Education:
College
Associate Degree
Computer Information Science
Lawson State Community College
Birmingham, AL
2012 to 2013
High School
Hoover High School
Hoover, AL
2016 to 2017
Certifications:
Certified – Apple; 2017
Certified – Microsoft; 2016
Certified – Cisco; 2015
Technical Support Skills List
What should be seen in your Technical Support skills list? Having a good background in IT-related matters is a big plus. Many companies have specific requirements for the job. You may be asked to troubleshoot popular systems, hardware, and software.
The job may state "technical" but you should likewise have the right attributes to provide excellent customer-related services.
Education. Companies prefer to hire those with a strong background in IT. A Bachelor or Associate Degree in Computer Science will help you get immediate interest.However, entry-level jobs may not require a college degree. Technical Support is also needed in sales-related jobs. Instead of IT, you will be assisting customers in processing their bills, discounts, and product complaints. Training is provided by the company and you will work with the in-house sales team.
Certification. Although many companies will provide training, employers prefer those who carry vendor certifications. In-demand vendor certifications include those for Apple and Microsoft. Getting certified as an expert in handling these systems will give your resume a boost.
Problem- Solving. Customers will be asking for your help. Most of them are not familiar with the technical aspects of the product. For a quick resolution, troubleshooting is necessary.However, in order to determine the correct approach, you must know what the problem is. Excellent communication is a must.A customer could be in panic mode. So you have to break down his/her findings into the most probable scenarios. Once you've removed all the smoke, you will be able to pinpoint the problem.
Professional Conduct. Not all customers will be good natured. In fact, many will be irate. That should be expected. Having your PC bog down can be infuriating. Their income could be at stake.Even if the customer has gone unhinged, you must remain professional. You should understand the frustration. Your job is to calm him/her down. The way to do it is to assure a solution to the problem.Do not fight fire-with-fire. No one wins in an argument. Remain professional and work through the problem.
Technical Support Resume Objective
Keep your Technical Support resume objective short and to the point. Recruiters do not spend a lot of time on a resume. However, you can be sure that he/she will come across your objective statement. Make it count!
Before you write your objective statement, review the job post. The specific demands of the job are there. The company will detail the hard skills they need. If you have the skills and know-how as stated in the job post, make sure these are indicated in your resume objective.
We did this in our sample resume objective for Technical Support. We stated that Brett was certified in Apple, Microsoft, and Cisco Systems. From there, we added his experience. A 6-year tenure in any industry is commendable.
As you can see, the resume objective was quite short. It is composed of only 3 sentences. However, everything that the employer needs is there.
Technical Support Resume Format
If you have experience, use the chronological for your Technical Support resume format. The recruiter will thank you for it. This format is easier for them to follow.
The chronological is applied to information that involves time. For example, work experience reflects inclusive years of employment. Start out with your most recent employment then work your way back. Do the same thing for your educational attainment.
To be organized, follow our sample resume format for Tech Support:
Contact Information
Objective Statement
Skills
Work Experience
Education
Personal Information
Entry Level Technical Support Resume
Do you have an entry-level Technical Support resume? There are companies that need your skills!
The job may not pay as well as those that require higher IT-related experience. However, it will be a good start. Most of the jobs are related to sales. You may find yourself collaborating with sales teams as well as the accounting department.
You will be asked to handle IT-related issues but you may have to get your supervisor's help for the more difficult cases.
In your entry-level Tech Support resume, include experiences that show you can deal with customers. You should also include sales experiences if any. Try to take up certification courses in computer systems to make your resume more credible.
Technical Support Resume Writing Tips
While there is demand for Tech Support, don't rush your resume. Review it to make sure it is ready for submission. An error might cost you the job. Remember, mistakes will open the door to your competitors. Take a few seconds to read our Technical Support resume writing tips.
Show Diversity – It's nice to have all the tech certifications. However, this is still a customer-related field. Give the employer an idea of your personality. Let the company know how you can help out their customers. The resume objective is the ideal section to do this.
Don't Be Technical – Recruiters go through hundreds of resumes every day. Make their job easier. Write your resume by using simple language. Using technical jargon will frustrate the recruiter. This job is all about addressing the needs of your customer. If you come across as too technical, the recruiter might think this is how you will communicate with customers.
We are sorry that this post was not useful for you!
Let us improve this post!
Tell us how we can improve this post?