UX Designer Resume Sample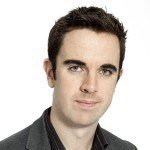 Gregory W. Bell
Address:            4786 W. North Avenue, Humboldt Park, Chicago, IL
Phone:              (312) 964 1754
Email:               [email protected]
Current Job:    UX Designer; TechPoint App Development LLC, Chicago, IL
---
Objective
Computer Science graduate; completed a certification course in UX Design seeks to become a UX Designer for Next Level Innovative Technologies. I have a well-rounded skill set in I.T with proficiencies in HTML, Javascript, and CSS, Visio, Adobe Illustrator, and Photoshop. My biggest advantage aside from my expertise in UX Design is having a firm understanding of business because I used to be an entrepreneur. For 5 years, I built and designed websites for clients. It is easy for me to translate business objectives into the user experience.
---
Skills
Bachelor Degree in Computer Science.

Certified UX Designer.

Knowledge in HTML, Javascript and CSS.

Proficient with Visio, Adobe Illustrator and Photoshop.

Owned and operated a web design and development business for 5 years.

Great communication skills.

Performs at optimum levels within a team environment.

Focused on meeting time-tables.

Results-oriented; dedicated on delivering client's expected outcome.
---
Work Experience
UX Designer; 2016 to Present
TechPoint App Development, LLC, Chicago, IL.
Duties and Responsibilities
Develops wireframes, site maps, schematics, flowcharts, working prototypes, creates designs based on client specifications and documents user experience.

Collaborates closely with the app development team to bring prototypes into the production code process.

Implements user-centered/ focused designs and processes in order to identify specific user needs and find best solutions.

Coordinates tasks with product, front-end developers, manual testers in order to ensure all products are developed to  accurately meet client objectives.

Conducted, planned, and synthesized user research for use of app development team.
UX Designer, 2012 to 2013
Turning Point Technologies, Inc., Chicago, IL.
Duties and Responsibilities
Prepared research to keep track on all trends and developments in various industries; identified the capabilities that should be adopted in the design/ building process.

Endeavoured to turn complicated processes and concepts into user-friendly, highly-intuitive, and navigable interfaces.

Created mockup user interfaces to be used as reference points prior to finalizing the specifications and requirements of the app.

Worked with engineers in key stages of the design process.

Provided front-end developers finalized, detailed design specifications including assets for direct implementation.
US Designer, 2016 to 2017
Ultimate Experience Software Developers; Chicago, IL.
Duties and Responsibilities
Designed and created user-centric projects throughout the entire product lifecycle; kept track of performance and potential technical issues.

Collaborated closely with cross-functional teams.

Presided over design-focused meetings with clients.

Established long-term and sustainable relationships and partnerships with the company's engineering, product, and business groups in order to develop the best solutions for clients.

Actively interacted with clients and represented them to best accommodate customer needs and meet identified objectives.
---
Education
College
Bachelor's Degree in Computer Science
Illinois Institute Of Technology
Chicago, IL.
2016 to 2017
High School
Bowen High School
Chicago, IL
1997 to 2016
---
Personal information
Status: Married with 2 children
Date of Birth: May 17, 1984
Hobbies include Guitar, Piano, and Badminton.
UX Designer Skills List

Companies prefer a UX Designer skills list that covers different areas of app design. When it comes to UX, you have to cover all the bases. This includes usability, visual design, and level of interaction. You should also know how to work with a team.
Education. There are very few colleges that offer UX courses. The best option is to take up a related field. Computer Science is a good start. For sure, you should focus on getting a 4-year degree. You can get a 2-year course in IT but companies prioritize those with a better foundation.
Certification. It is advised to take up certification courses in UX Design. Find out which centers or schools offer UX Design in your area. There are also good online schools to consider.You may also consider courses in related areas. These areas include graphic and web design. We did this in our example of a resume for UX Designer.
Graphic Design. As the saying goes, "The first impression is always visual". Having a background in graphic design will allow to come up with visually attractive concepts. You will know how to use elements of design. These elements are color, rhythm, space, lines, and angles.
Computer Programming. You should also be familiar with a number of computer programming and web design software. Among the most popular are HTML, JavaScript, and CSS. Knowledge of computer programming makes you better. It will make it easier to work with the front-end developers.
People Skills. As a UX Designer, you will be part of a team. Each person will have unique traits and approaches to work. You should be able to work seamlessly with the team to make sure everyone stays on course.The team has to meet deadlines. Delays in turnover of the app mean more costs for the client. You will also meet with clients. In fact, the company may ask you to represent them during meetings.
Business Acumen. You should have an understanding of business. Otherwise, how would you be able to translate their goals into your program?
UX Designer Resume Objective
Your UX Designer resume objective should provide the solution to the company's needs. It should answer the question "What I can do for you." What are the bases for your answer?
Review the job post. It contains key details on what the company needs. If you qualify, put the details in your objective statement.
In our sample resume objective for UX Designer, we stated the hard skills right away. These include the degree in Computer Science. It shows Greg has the background for the job. Then we indicated that Greg is certified in UX Design. To close out his skills list, we ran off the programs he knows to run.
We close out the objective with a powerful statement. This could be Greg's difference-maker. We disclosed that he used to run his own business. Why is this important? It shows Greg understands how businesses work.
This is very important when designer apps with great UX. You have to translate business goals into app performance.
UX Designer Resume Format
Do you have good tenure? If so, use the reverse chronological for your UX Designer resume format. Keep in mind, recruiters don't have enough time reviewing resumes. With this format, you get the key details out right away.
What you have to do is write your experiences and education in reverse order. This means start with the most recent one then move backward. Only go back to the earliest relevant experience. If Greg used to bartend, there is no need to add that to the resume.
Take note of how we arranged our sample resume template for UX Designer:
Contact Information
Objective Statement
Skills
Work Experience
Education
Certification
Personal Information
Why did we place work experience in the middle? This is to allow the preceding sections to give it more support.
Entry Level UX Designer Resume
If you have an entry-level UX Designer resume, you can still get the job. As important as experience is, skills likewise matter. These are the details you need to emphasize:
Applicable college degree
Certification in UX Design
Hard skills – Graphic Design
Knowledge of programming
Web Design experience
Did you work as a freelance UX Designer or web designer? Include this in your resume as part of your work experience.
UX Designer Resume Writing Tips
When you're trying to get a job, you should be thinking of the company's experience. Your resume should provide the solution to their problems. How to do it? Read our UX Designer resume writing tips:
Itemize Your Tasks – The app design process has many stages. UX is key in every one of them. Open up your scope of work. Show the employer you know the entire app development lifecycle.
Highlight Your Skills – This is a technical job. You should have the right training for it. It may not be enough to have a college degree. In a competitive field, pull out your advantages. If you took related courses, highlight them in your resume.
We are sorry that this post was not useful for you!
Let us improve this post!
Tell us how we can improve this post?