Audio Engineer Resume Sample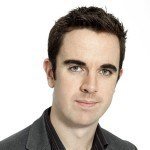 Conrad L. Peterson
Address:          275 Wade Street, Greenville, Jersey City, NJ
Phone:             (201) 564 -7254
Email:                [email protected]
Current Job:   Audio Engineer; Sound Wizard, Jersey City, NJ
Objective
Audio Engineer with 4 years of experience is interested in pursuing a career with Audio-Ventures, Inc. I am very well-versed with Pro-Tools 12 and other sound editing equipment. Working with an Audio Interfaee, mic preamps, diaphragm condensers, studio monitors, and digital workstations is a natural environment for me. My passion for music and sound in general, has influenced my creativity, openness, and level of dedication for the job.
Skills
4 years of experience as an Audio Engineer.
Bachelor Degree – Audio Technology; American University, 2008 – 2012
Proficient with the following sound editing software programs – Avid Pro Tools,
Apple LogicPro X, Adobe Audition, and Reaper.
Highly-knowledgeable with sound editing equipment .
Very creative
Highly artistic
Work Experience
Audio Engineer; 2017 to Present
Sound Wizard; Jersey City, NJ
Responsibilities:
Collaborates with directors, producers, and musicians; solicits inputs and ideas to develop engineering approach to final output.
Sets up all engineering and sound editing equipment in studio and at broadcasting events.
Records, edits, and mixes audio tracks.
Reviews and analyzes present audio quality in order to determine the best approach to enhance sound quality.
Introduces sound effects to audio recordings.
Audio Engineer; 2015 to 2017
Audio Empire, Inc.; Jersey City, NJ.
Responsibilities:
Collaborated with Video Editors on improving recording tracks and enhancing sound quality.
Tasked to handle and incorporate backing tracks during live events.
Worked directly with musicians and producers on how to tighten up voice and instrumentation quality.
Coordinated tasks with the lighting crew, set design team, and onsite engineers.
Created, organized, and updated the company's sound library.
Audio Engineer; 2012 to 2015
Echo Stream Digital Ventures; Jersey City, NJ
Echo Stream is a company I founded in 2012 which handled projects that required sound editing.
Received audio files from clients and worked to improve overall quality.
Extensively used Pro Tools to refine vocals and quality of instrumentation for musical recordings.
Provided audio-editing and technical assistance for live musical productions within Jersey city.
Extended consultation services to local musicians and home-based recording studios.
Education
Bachelor of Arts
Audio Technology
American University
Washington, DC
2008 to 2012
High School
Mcnair Academics High School
Jersey City, NJ
2004 to 2008
How To Write A Good Audio Engineer Resume
A good Audio Engineer resume is one that addresses the needs and demands of the employer. For this reason, you should never write a generic resume. If you want to get the interest of the recruiter, it must answer the question:
"Why are you the best person for the job?"
Review the Job Post Carefully
The job post will summarize everything you need to know about the position and the employer. Take note of the employer's requirements for the Audio Engineer, particularly the years of experience, knowledge of computer software, and if certification is needed.
Research the Employer
Learn more about the employer by doing a bit of research. You can visit the website and the company's social media accounts.Find out their latest projects and events on the pipeline. Get an idea of the type of events or artists the company is involved with.
State Your Qualifications Right Away 
If you have all or some of the qualifications, state them right away on your resume.For example, if certification is required, include this information in your Contact Information. If you are familiar with some of the key sound editing software required by the company, you can mention these programs in the Strengths and Resume Objective sections.
Keep the Resume Short
A recruiter only scans resumes. Therefore, make his job easier by keeping your resume short. Don't include data that is not relevant to the job position. Finally, use bullet points to organize your information.
Write An Eye-Catching Audio Engineer Resume Objective
The objective statement is often thought of as your voice on the resume. It gives you the opportunity to be "heard" by the company. Therefore, your Audio Engineer resume objective must not only be eye-catching. It must ring out loud and clear to the recruiter.
Respond to the Job Post 
As we mentioned earlier, the job post has everything you need to know about the job and the employer. If the employer wants someone with at least 2 years of work experience and you do, start off your objective statement with that fact.
Make It Tailor-Made to the Employer 
A resume that reads like it was mass-produced or written fresh off the assembly line will not impress recruiters. They want to feel special. Mention the company in your resume objective or cite a particular event where you believe your skills as an Audio Engineer could have been of service.
Don't Forget Your Soft Skills 
Soft skills refer to your most definitive personality attributes. As an Audio Engineer, creativity is very important. Other key soft skills are your ability to work with people, excellent communication, and having a great deal of patience.
Audio Engineer Resume Skills
Your Audio Engineer resume skills must highlight your expertise in the latest innovations in audio technology. As an Audio Engineer, you will find yourself working with a lot of computer software and hardware.
The Audio Engineer's arsenal would usually include the following equipment:
Digital Audio Workstations
Computers
Microphones
Digital Converters
Master Clocks
Analog Hardware
Direct Boxes
Snake Cables
Audio Interface
Electronic Drum Kits
MIDI Controller
Believe it or not, this list is just a small sampling of what an Audio Engineer would work with inside a Pro Studio.
As for software, ProTools is a must-have. Then you have other good sound editing programs such as Apple LogicPro X and Adobe Audition. Keep yourself updated on the latest innovations in software programs for sound editing.
Likewise, it is possible that the company you are applying for has its own proprietary sound editing software for you to use.
In addition to technical or hard skills, a good Audio Engineer should also have the ideal soft skills or personality attributes for the job:
Creativity – Ability to express themselves through their work.
Openness – Naturally curious; tends to explore all the possibilities, and highly-imaginative.
Realistic – Enjoys working out-door events and tends to be hands-on when given a project.
Extraverted – Prefers collaborating with other people; professionals and those in the recording industry in order to exchange ideas.
It is advisable to include a good mix of hard and soft skills in your resume. Ideally, the best section to present your skills is in the work experience section.
Audio Engineer Duties And Responsibilities For The Work Experience Section
You can be sure that the Hiring Manager will be focused on your work experience compared to the other sections of your Audio Engineer resume.
For this reason, you must make sure the duties and responsibilities listed in your Audio Engineer work experience section should get the Hiring Manager nodding in approval.
Reference the Job Post to Your Work Experience – The job post will list down the scope of duties and responsibilities for the position. Read it through carefully. Then, review your own work experience and pinpoint duties which are similar to those identified in the job post. Emphasize these duties and responsibilities in your job descriptions.
Highlight Your Tools of the Trade – Mention the types and brands of hardware and software that you use as an Audio Engineer. It would be great if you could show that you have used the same kinds of software and hardware as the employer.

Add Numbers – Were you successful as an Audio Engineer? Did you win awards or received recognitions? Cite your achievements in the Work Experience section. Add the numbers to validate your claims. For example:
Total number of shares increased by 45% since I switched from digital to analog signal in retouching the audio files.
Sales increased by 300% during my term as Audio Engineer for Rocket Recordings.
Entry-Level Audio Engineer Resume
It's all about what you can do.
Yes, having work experience is a big advantage when you are applying for a job. Thus, entry-level applicants are at a disadvantage. However, all is not lost.
If you are starting out in this career, you can add more power to your entry-level Audio Engineer resume by highlighting your strong points.
What Sound Editing Software Are You Familiar With? – It would be great if you are highly-proficient with 1 or 2 sound editing software. Consequently, being licensed or certified in those programs would even be better. However, if you are familiar with a few other programs, highlight these skills in the resume. For the employer, the more the better because you will have the competence to learn new software if needed.
Do You Have A Portfolio Of Work? – Always have samples of your work ready for presentation. Organize these audio files in an online platform then include the link in your resume. For sure, the recruiter will click on the link and check out what you have done so far in your career.
Include Freelance Work? – Freelance work is still work. It is still a way of applying audio technology theory into practice. If you used to run a business editing audio files, include this period in your life as part of your work experience.
Lastly, especially if the job market is drying up, apply to companies that are specifically looking for candidates with no experience. It could be that these types of companies have a tight budget or prefer candidates who can be trained from scratch.
The Bureau of Labor and Statistics (BLS) estimates that Audio Engineers or Sound Technicians earn an average of $43,660 per year. There were 134,300 jobs created for Audio Engineers in 2016 alone. Consequently, demand for this job remains high. The BLS forecasts an 8% growth in the Audio Engineer profession over the next few years.
We are sorry that this post was not useful for you!
Let us improve this post!
Tell us how we can improve this post?