Computer Technician Resume Sample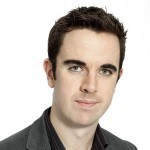 Benjamin B. Harris

Address: 3467 Portales Street, Albuquerque, NM.
Phone: (505) 379 6451
Email: [email protected]
Current Job: Computer Technician; Eagle Nest National Bank, Albuquerque, NM.
---
Objective
CompTIA A+ certified Computer Technician with more than 2 years of experience working at Eagle Nest National Bank and 1 year of experience as a freelance Computer Technician is interested in the job opening for this position at Sun Valley Resort.
---
Skill/Strengths:
Certified; CompTIA A+
Network Security
LAN
System Installation
System Troubleshooting
Repair and Maintenance.
---
Work Experience
Computer Technician; 2019 to Present
Eagle Nest National Bank; Albuquerque, NM
Responsibilities:
Conduct daily routine inspections on network security systems.
Perform upgrades on software and hardware when available or necessary.
Respond to requests for system repairs from the different departments.
Provide assistance to the IT group in the event of a system failure occurrence.
Perform troubleshooting when the online banking system is down.
Set up, install, and test hardware and software programs.
Provide technical support and troubleshooting instructions over the phone to customers.
Freelance Computer Technician; 2016 to 2019
Home Based/Self-Employed; Albuquerque, NM
Responsibilities:
Manage a home-based business offering computer repair services to nearby communities.
Perform troubleshooting services onsite, telephone, or via online platforms.
Design networking set up for clients.
Create a security system for clients.
Manage clients' websites on a monthly basis.
---
Education
College
Associate Degree
Computer Science
Digital Arts and Computer Academy
Albuquerque, NM
2012 to 2016
High School
West Mesa High School
Albuquerque, NM
2008 to 2012
How To Write A Good Computer Technician Resume
Did you send your resume to a number of companies in need of a Computer Technician but didn't hear back from any of them? To get the desired result – the call for an interview – you have to submit a good Computer Technician resume.
And here's how.
Choose the Right Resume Format
If an Internet user cannot access a website in 3 seconds or less, he will abandon the search. A recruiter is more forgiving. If you can't impress a recruiter with your resume in 7 seconds or less, he will move to the next application.
Choosing the right resume format can encourage the recruiter to further explore your resume.
There are 3 resume formats to choose from:
Reverse-chronological – If you have a minimum work experience of 1-2 years without an unemployment gap that exceeds 4 months.
Functional – If you have no work experience but have the necessary skills and qualifications.
Combination – If your work experience is in another industry but you want to shift careers to becoming a Computer Technician.
For many applicants, the reverse-chronological will be the right format because their work history can easily be assessed and evaluated by the recruiter. The structure of the reverse-chronological format is as follows:
Contact Information
Objective Statement
Skills/Strengths
Work Experience
Education
Certification/Licenses
In contrast, the structure of the functional and combination is the same:
Contact Information
Objective Statement
Certification/Licenses
Skills/Strengths
Education
Work Experience
The difference between the functional and combination is the information that's shared in the work experience section.
An applicant who is planning to switch careers from another industry will have a more extensive work experience section. If you're one of them, just make sure that the duties and responsibilities you share are relevant to the job of a Computer Technician.
How about someone who uses the functional format because he has no work experience?
We'll discuss that in the chapter "Entry-Level Computer Technician Resume"!
Highlight Your Certifications
In a competition, you need every advantage over the rest of the field. If you're certified as a Computer Technician or are licensed in specialized programs and operating systems such as Microsoft or CompTIA A+, go ahead and show them off in your resume.
You'll notice that in the reverse-chronological format, "Certifications and Licenses" are at the tail-end of the resume. The reason for that is because this type of format focuses on your work experience.
However, you can still highlight your certifications and licenses by mentioning them in the following sections:
Objective Statement
Skills/Strengths
Does it seem redundant? Maybe, but why take chances? It's better to be sure that your certification is information that lingers in the mind of the recruiter.
Write Complete Job Descriptions
We'll go into writing effective job descriptions in the chapter "Computer Technician Duties And Responsibilities For The Work Experience Section".
However, it's worth mentioning early in the article the importance of writing complete job descriptions. By complete, we don't mean long and winding job descriptions that might cause the recruiter's mind to drift.
Keep your job descriptions short but don't leave out important details such as:
Type of software or hardware you handled.
Accomplishments; must be supported by figures.
Specific functions that you had to perform.
Use Keywords
As we mentioned at the start of this guide, the world runs on computers. And so do some HR departments.
If you email your resume, it might go through an ATS or Applicant Tracking System. An ATS is a program used by Human Resources to prequalify resumes by tracking keywords that were included in the job ad or commonly used in the industry.
The purpose of the ATS is to save time. Literally, a recruiter can have hundreds of resumes to review on a given day. Prequalifying resumes through the use of an ATS will remove the applicants who didn't pay attention to the job ad from those who did.
Review the job ad carefully and take note of the keywords used. These keywords are words and phrases that stand out. They could be in boldface, italicized, or underlined. If they aren't, look for words and phrases that give the general idea of the job ad.
Computer Technician Skills List
To increase your chances of getting hired, it would be best to apply to job openings where you meet the qualifications and the required skills list. Although many companies might use similar technologies and operating systems, there could be differences in some of the software and hardware being used.
Prioritize the Specific Skills That You Readily Comply With
Go back and review the job ad carefully. What are the requirements for the job? Take note of the following:
Educational Attainment – Does the employer require a Bachelor's Degree or will an Associate's Degree suffice?
Certifications – Does the employer prefer the candidate to be certified in specific software programs or operating systems?
Professional License – Does the job require someone who is professionally licensed as a Computer Technician?
Years of Experience – Is the employer willing to hire someone without experience or is tenure required? And if so, what's the minimum years of work experience?
Software, Hardware, and Other Tools of the Trade – Does the employer have a list of software and hardware that they want the candidate to be proficient in?
If you meet some or all of the qualifications and specific skills listed, prioritize them in your resume.
Don't Forget the Soft Skills
As the old saying goes, "Hard work beats talent every day."
You can have 2 applicants with the same level of hard skills and qualifications but the one who'll yield more productive results for the company is the one with the right soft skills.
What are soft skills?
Soft skills refer to your personality attributes. The specific behavioral traits that make you good at what you do.
What are the ideal soft skills for a Computer Technician?
Detail-oriented
Highly-focused
Professional approach to work
Gets along with a team
Creative thinker and analyst
Ability to manage stress and pressure
Adaptive mindset; always has a backup plan
Remember that companies today place equal or even greater value on soft skills.
Touch on a Variety of Commonly Required Skills
If the job ad doesn't specifically list the skills needed for the job, prepare a summary of skills that you currently possess. Try to cover as much of the commonly required skills as possible.
Here's a breakdown of the commonly required skills for a Computer Technician:
Knowledge of Hardware Repair and Troubleshooting
Knowledge of Repair and Troubleshooting Software
Assembly and Repair of Various Personal Computers and Mobile Devices
Experience in Handling Customer Support Services
Experience in Handling Technical Support Services
Setting Up of Networking Systems
Proficiency in iOS and Android Platforms
Knowledge of Setting Up Security Systems
Computer Technician Duties And Responsibilities For The Work Experience Section
The duties and responsibilities of a Computer Technician will vary depending on the industry or the needs of the company. However, there are duties and responsibilities that are general and included in a typical scope of work for a Computer Technician.
Here are examples of standard duties and responsibilities of a Computer Technician:
Set up the computer hardware.
Install and test all of the necessary software.
Design and set up the networking and security system.
Perform frequent audits and inspections of the entire system.
Update software programs whenever necessary.
Recommend upgrades on hardware and improvements on the existing systems.
Manage networking components such as servers and IPs.
Prepare reports on troubleshooting and maintenance work.
Provide technical support to clients over the phone, via online channels, or in person.
Train personnel on troubleshooting and conducting minor repairs.
Respond to requests for computer repairs.
You can use these examples for the work experience section of your Computer Technician resume. But do not copy them word-for-word.
Include details that are specific to the company you worked for and the tasks that were assigned to you.
Substantiate some of the job descriptions with numbers or figures.
Keep your job descriptions short.
Write in a conversational manner. Yes, the job can be technical but remember, you're writing for someone who might not be an expert like you.
Entry-Level Computer Technician Resume
If you have an entry-level Computer Technician resume, don't worry! You can still get hired provided you follow our tips below.
Choose the Functional Format
Again, you have to be strategic about the resume format you choose. If you don't have work experience as a Computer Technician, the functional format will be the ideal format for you because it will shift the spotlight away from work experience and toward your skills, abilities, and certifications, if you have any.
Include Freelance Work As Work Experience
Many Computer Technicians become freelancers because there's a great demand for them from companies that prefer to contract these skills instead of hiring them full-time.
If you've worked as a freelancer, share your experience in the work experience section. Include the following details:
The number of clients handled.
Countries of origin of your clients; if applicable.
Types of work you handled.
Highlight Your Academic Achievements
If you were an honor student or graduated near or at the top of your class, share the information in your Education Attainment section.
If you graduated with a GPA of 3.5 or higher or finished the Computer Technician course with distinction, say so in your resume.
Having academic achievements will always be big pluses for your job search efforts.
Even with the improvements on your resume, it might take time to get feedback from the recruiter. If you feel like following up – go ahead. It shows initiative and a strong desire to get hired.
We are sorry that this post was not useful for you!
Let us improve this post!
Tell us how we can improve this post?