IT Support Resume Sample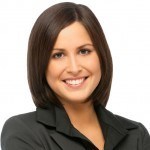 Andrew G. Montana

Address: 1346 Mission Street, South of Market, San Francisco, CA.
Phone: (415) 338 9716
Email: [email protected]
Current Job: IT Support Specialist; Delta Tek, Inc, San Francisco, CA.
---
Objective
Certified in JavaScript and Python, I have been working as IT Support for more than 5 years. I am very much interested in joining your software development team. I have been following the growth of Omicron Technologies. Although my duties and responsibilities are centered around the management of systems, I have experience assisting the software development team in a few projects notably for logistics and productivity apps.
---
Summary of Technical Skills
Certified; JavaScript
Certified; Python
Knowledge of C+ and C#.
Experience in web development.
---
Work Experience
IT Support Specialist; 2017 to Present
Delta Tek, Inc., San Francisco, CA
Responsibilities:
Attend to the concerns of Delta Tek's clients regarding the performance of their networking and operating systems which use several of our proprietary software programs.
Install, test, and configure the clients' hardware and software operating systems.
Provide assistance to Delta Tek's customers via phone or chat support; take them through step-by-step troubleshooting procedures.
Prepare trouble tickets on unresolved issues.
Prepare status reports on all work performed for the day; address the report to the Performance Manager for review and evaluation.
Assist the software development team by fortifying the networks and overseeing the systems used for designing proprietary software.
IT Support Agent; 2015 to 2017
Brandenburg Contact Center Solutions; San Francisco, CA
Responsibilities:
Attend to all concerns and issues raised by customers regarding the company's products.
Take the customers through the process of resolving the issue by themselves.
Endeavor to resolve the technical issue by launching remote work services; access the diagnostic tool of the software and perform a comprehensive test on the condition of the software program.
Endorse the matter to the Software Development team for proper and immediate attention.
Respond to all problems and concerns relayed by the customers via email, phone, and chat support.
---
Education
College
Bachelor Degree
Computer Science
San Francisco State University
San Francisco, CA
2008 to 2012
High School
Gateway High School
San Francisco, CA
2004 to 2008
---
How To Write A Good IT Support Resume
Studies have shown that a job ad attracts 250 applicants. In a field as competitive as IT, your resume has to get noticed right away by the recruiter. When you're trying to land a high-paying job, don't settle for a so-so resume.
Here are 4 tips on how to write a good IT Support resume:
Select the Best Format for Your Resume
The resume is your marketing tool. It contains information intended to sell your qualifications to the hiring manager. Similar to products that are jockeying for your dollar, the sellability of your resume comes down to how you package it. For a resume, packaging means choosing the right format.
Choose the reverse-chronological format if:
You have work experience of at least 2 years.
You have no unemployment gap exceeding 4 months.
Choose the functional format if:
You are fresh out of college and have no work experience.
You've acquired a good number of technical skills and certifications.
Choose the combination format if:
You're planning a career shift.
You're applying for a higher position in the same job.
Can a fresh graduate use the reverse-chronological format? Yes, if the fresh graduate has extensive work experience in the field or has done similar work.
After all, it's not uncommon for college students to take a part-time job or start a side hustle while enrolled in school.
Include a Summary of Your Technical Skills
Employment opportunities in the IT industry are driven by technical qualifications. Companies will list down the technical skills needed to assume the position. The HR department will be very specific about the candidate's experience and knowledge of software, hardware, and other computer systems.
You can be sure that the recruiter will be looking for these hard skills on your resume. These technical skills may even be used as keywords for the Applicant Tracking System (ATS).
For these reasons, include a summary of your technical skills on your resume. Let the recruiter know which software you're proficient with; the types of computer programming languages you're an expert in, and if you carry certifications.
Quantify Your Accomplishments
Were you able to contribute to the success of your employer? Include the information on your resume and always substantiate them with numbers.
Recruiters are attracted by numbers because it allows them to quantify your accomplishments. They'll have an idea of what you can do. Just be sure that you can prove these numbers with actual data in case you get an interview.
Use the Right Verbs
Verbs make your job descriptions read more dynamic. But not all action words are created equal. Choose the ones that are easily associated with the work of an IT Support specialist.
Here's a partial list of the best verbs you can use:
Administer
Analyze
Design
Develop
Study
Test
Consolidate
Monitor
Create
Determine
Install
Implement
Support
Report
Prepare
Investigate
Operate
IT Support Skills List
Work and life have become dependent on technology. Businesses need computers to improve efficiency and increase productivity. People use computers to manage everyday tasks. A typical day can go from good to bad within a few seconds if technical issues occur. IT Support is always on speed dial.
Companies want the best tech experts on their team. You think you're the best and the resume is your chance to state your claim to the recruiter. But it must show you can meet the demands on the employer's IT Support skills list.
Education – Companies will prioritize candidates with a Bachelor Degree in an IT-related field such as Computer Science, Computer Engineering, and Management Information Systems.
Certification – There are employers that prefer candidates who have certifications in specific software or systems programs. For example, the employer may require the ideal candidate to be certified in Comptia A+, Oracle, or Windows Server 2019.
Wide Knowledge in Software Programs – Yes, you can specialize in a particular area of IT such as network security but it pays to be well-rounded.If you are well-versed in other areas of IT like HelpDesk, Windows Desktop Manager, the use of programming languages, troubleshooting PCs, and web development software, it would increase your overall value.
Excellent Communication – Whether you're assisting someone at home or addressing a system-wide technical issue of a bank, you must have the ability to communicate clearly.And it all starts with the ability to listen clearly so you can find out the details of the problem. When you have a better understanding of the problem, it will give you a clearer direction to finding possible solutions.

Then it becomes a matter of articulating the solution to the customer or employer before you can implement the necessary steps.

Problem-Solving Skills – If you're tech support for a company that develops hardware and software, you'll be dealing with a lot of customers who are experiencing tech issues with your product.For the most part, you'll be troubleshooting online. You'll be relying on how well the customer can articulate the problem so you can solve it.

Thus, as IT Support, you must have excellent problem solving skills because you'll be running solutions through your head while guiding customers with the process.
IT Support Duties And Responsibilities For The Work Experience Section
"Can you handle the demands of the job?"
This question is on the mind of the recruiter – and he will look for answers in your IT Support work experience section.
How do you present the duties and responsibilities in your work experience section in a manner that gets the recruiter nodding in agreement?
Tailor-Fit Your Job Descriptions
There are many different types of IT Support jobs. Companies need IT specialists for various reasons. Since an effective resume is one that communicates clearly with the employer, it's a good idea to tailor-fit your work experience to meet their needs.
Review the job ad and take note of the specific duties and responsibilities that will be assigned to the incoming IT Support specialist or agent.
Next, review your work experience and pinpoint the duties and responsibilities you handled that are the same or similar to the ones posted on the job ad. Arrange the duties and responsibilities in order of importance based on the description stated on the job ad.
Present a Step-By-Step Process
In some cases, a step-by-step presentation of your everyday duties and responsibilities may be the way to go.
For example, if your current job is IT Support for a software company. You attend to all calls and messages from customers who are either inquiring about your products or having problems with a software they bought.
You could present your duties and responsibilities in this manner:
Review the trouble tickets that are pending and/or presently under resolution.
Respond to customers' follow-up calls and/or messages; give status updates on their respective cases.
Answer incoming calls from customers and individuals with inquiries on the company's products and services.
Guide the customer over the phone on how to troubleshoot the issue.
Perform a scan on the customer's software and PC setup to identify the real nature of the problem.
Assist customers with signing up for some company memberships and for reserving new versions of the software.
Help the customer upgrade the software to the latest version.
Prepare reports that will be submitted to the QA Officer.
Don't Get Technical
Yes, IT is technical work but it doesn't mean you should get technical with your job descriptions.
The rule of writing job descriptions for your resume follows the same rule as writing content – write for your audience. In this case, the audience is the recruiter. He may not be an expert. His job is to identify and select the best candidate from the stack of applicants.
If he can't understand the tech mumbo-jumbo on your resume, how can he assess your qualification?
Keep your job descriptions simple – easily understandable – and concise.
Keep It Relevant
Did you work as an Insurance Salesman or as a Content Writer before? If so, there's no need to include the experience.
Keep your work experience relevant by focusing on details that will help you get the job. Irrelevant or unrelated information will just be fluff for the recruiter and will only make your resume longer.
Entry Level IT Support Resume
There are plenty of opportunities in the field of IT. So if you have an entry-level IT Support resume, don't worry. There's a job offer with your name on it. You just have to make sure that your resume is on point.
Use the Functional Format
As we discussed in the section "How to Write a Good IT Support Resume", the functional format is ideal for those without experience because it puts your strong hard and soft skills front and center.
When using the Functional Format, your resume will be structured this way:
Contact Information
Objective Statement
Summary of Skills
Certifications/Licenses
Education
Work Experience
Include Freelance Work
If you did freelance work as IT Support, mention this in your resume. Freelancers are basically self-employed but the projects you handled gave you the opportunity to gain experience, sharpen your skills, and build a reputation.
Package with a Cover Letter
Contrary to what you may read or heard, the Cover Letter is still alive and well. Think of it as an expanded version of the Objective Statement. The cover letter becomes more powerful if you include the name of a referral who has influence or a strong relationship with the company you're applying to.
What should you do if the phone doesn't ring? Keep trying! You can also improve your resume by acquiring new IT-related skills.
There are many certification courses available online. Find out which ones are in demand then sign up. Additional certifications can only make your IT Support resume more attractive.
We are sorry that this post was not useful for you!
Let us improve this post!
Tell us how we can improve this post?