Social Media Coordinator Resume Sample
Michael P. Gordon
Address:         11902 Clancey Avenue, Downey, CA.
Phone:            (562) 347 8894
Email:            [email protected]
Website:        www.michaelgordon.com
Current Job: Social Media Coordinator; Hallo! Digital Marketing Services, Downey, CA.
---
Objective
Certified Social Media Marketing guru with additional certifications in Digital Marketing and content writing and 10+ years experience seeks to head the Social Media Marketing department of Surf's Up Internet Marketing Company. I have a proven track record in delivering results for clients and hope to contribute my talents for the benefit of your clients.
Skills:
Certified Social Media Marketer.
Certifications in Digital Marketing and content writing.
Bachelor Degree in Marketing.
Proficient with various online marketing tools – Google Keyword Planner, Buffer, SEMRush, BuzzSumo and AHREFS.
Author; written 2 e-books and 2 manuals on social media marketing and content writing.
Frequent guest blogger on numerous websites.
Flexible approach in campaign management.
Great team leader; ability to work with people.
Experienced in working with remote teams.
---
Work Experience
Social Media Coordinator; 2015 to Present
Hallo! Digital Marketing Services, Downey, CA.
Duties and Responsibilities
Presides over preliminary meetings with clients of Hallo!to discuss the objectives and targets of the social media marketing campaign.

Conducts research on client's industry trends and developments, financial performance the past year, end-user demographics to prepare buyer's profile.

Prepares marketing presentation on social media campaign using MS PowerPoint.

Collaborates with graphics artist on the design of the client's social media pages.

Prepares social media calendar of activities.

Measures performance of campaign by using onsite and offsite analytics.

Reviews content; images, blogs and articles to be published on the client's various social media pages.

Hallo!'s clients have averaged 121% increase in followers, 85% higher engagement levels and have reported a 77% increase in conversion rates.
Social Media Coordinator; 2013 to 2015
Digital Genius Online Marketers, LLC; Downey, CA.
Duties and Responsibilities
Discussed the company's social media marketing campaign and how it related to the overall digital marketing campaign to clients.

Researched, wrote and published all content for distribution to the client's different social media accounts.

Reviewed and edited all content prepared and submitted by content marketing team.

Assisted in the moderation of all social media pages of clients particularly on comments and messages on business inquiries.

Reviewed, evaluated social media performance using online and offline analytics and discussed results with clients.

Digital Geniuses' clients generated 45% more clients from social media pages, increased engagement by 89% and reported 434% more indexed pages..
Social Media Coordinator; 2012 to 2013
Freelancer at Home Based
Networked, marketed and promoted services to various online platforms to sign up social media marketing clients.

Designed social media marketing campaigns for clients in different industries including: health and fitness, real estate, recruitment, business and technology.

Organized team composed of content writers, web designers, graphic designers and SEO experts and collaborated with them on social media projects.

Prepared social media performance reports based on analytics and discussed results with clients.

Signed up a total of 146 clients for my services; 88% experienced positive results as measured by 71% increase in sales conversions, 300% increase in web traffic and 121% improvement in follower base.
---
Education
College:
Bachelor Degree
Marketing
InfoTech Career College
Paramount, CA.
2017 to 2015
High School
Columbus High School
Downey, CA.
2016 to 2017
Certifications:
Certified Social Media Marketer; WebCrawler.com; 2016.

Certifications in Digital Marketing and content writing; WebCrawler.com; 2016.
---
Personal information
Status: Single
Date of Birth: February 20, 1991
Hobbies include art, photography.
Social Media Coordinator Resume Skills List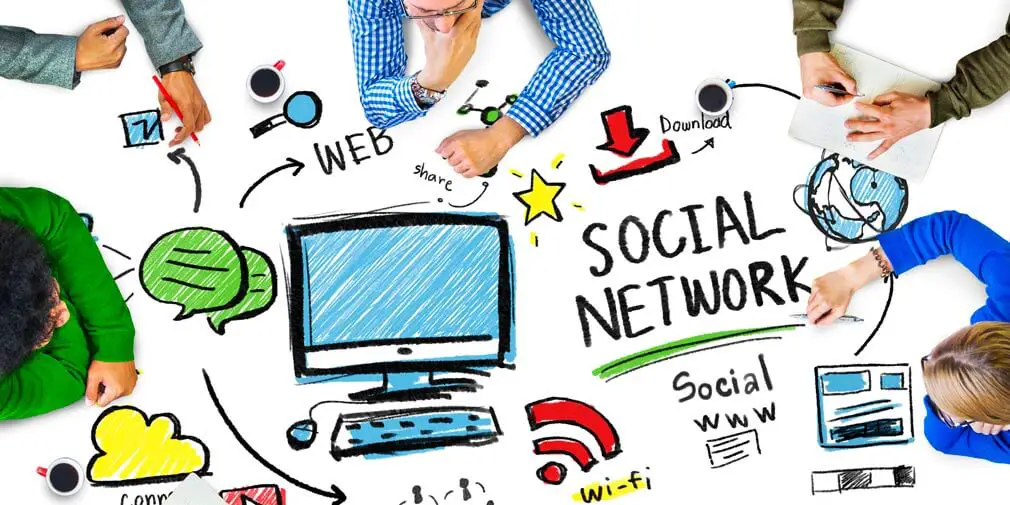 So you spend 2 hours a day on Facebook. Does that qualify you as a Social Media Coordinator? Even if you have 2,000 followers, your Social Media Coordinator skills list needs to show more qualifications. Businesses hire social media coordinators for one reason: results. It takes more than time spent on social media to become someone who can deliver results.
What skills should show up in your resume for Social Media Coordinator?
Education.

It will difficult to optimize the full power of social media or any digital based marketing process if you don't have a firm understanding of the fundamentals of marketing. This is a field of study that is founded in principles developed over the years by experts and professionals. Companies prefer candidates who have completed at least 2 years of formal marketing study. Of course, a Bachelor Degree will give you a bigger advantage.

Certifications.

Having certified credentials in social media marketing is always a big plus. It is not required by some companies, but it will certainly boost your application. There are many technical schools and online sites that offer certification courses in social media. When you undergo these courses, you will have a better understanding of how to design and implement a campaign.

Digital Marketing Skills.

Social media marketing falls under Digital Marketing. If you want to be more effective, acquire skills and perhaps even certification in Digital Marketing and other related disciplines. These include Search Engine Optimization (SEO), Search Engine Marketing (SMM) and as you have read in our sample job description for Social Media Coordinator, content writing. These disciplines are interrelated. In social media, you will be publishing content which must be embedded with the right keywords; a skill you can learn under SEO.

Excellent Communication.

In all branches of marketing, your objective can be summarized as follows: accurate delivery of the message. If your message is misinterpreted or fails to target the right market, your efforts will fail. Effective messaging is rooted in how effective the Social Media Coordinator is in communication. Specifically; articulating his/her message to people especially clients.

Highly Organized.

If you're designated as the Social Media Coordinator, you will handle multiple clients. How can you make sure you are on top of the respective campaigns? The answer is being well organized. You should know how to work with the people in your team. You should be well-versed in various online tools which can help manage your posting schedule such as Buffer. You should know processes that can make your job easier; for example, using a combination of Google Keywords Planner and SEMRush to create keyword lists.
Social Media Coordinator Resume Objective
Your Social Media Coordinator resume objective is the best section to deliver your message to the Hiring Manager or the prospective client. Why? Because this is your formal introduction to the company or client. You have to make a good impression right away.
In our sample resume objective for a Social Media Coordinator, we started out by disclosing Michael's certifications in social media marketing, Digital Marketing and content writing. This will already set Michael apart from the rest of the competition who do not have certified credentials.
Second, take note of the language. Michael refers to himself as a "Social Media Marketing guru". Guru means teacher and is a buzzword in the digital marketing industry. It also gives the person previewing his resume a glimpse of his personality. Inject a bit of creativity in your objective statement to make it read more dynamic.
Social Media Coordinator Resume Format
You have the option of using the reverse chronological or combination for your Social Media Coordinator resume format.
If you have good experience like Michael, use the reverse chronological format. This is where you present your work experience, education and certifications from your latest or current accomplishment before moving backward. The reason for this is so that the Hiring Manager or client can see where your current skill level is at.
As you can see, we placed work experience in the middle of our sample template for Social Media Coordinator resume:
Contact Information

Objective Statement

Skills

Work Experience

Education

Certifications

Personal Information
Use the combination if you don't have much experience. We will discuss this in the next section.
Entry Level Social Media Coordinator Resume
Experience in social media marketing is very important because clients want to see results from what you have already done. If you have an entry level Social Media resume, you have to be creative in how you present your skills and relevant experiences.
First, make sure that you are certified in social media marketing and other related disciplines. Employers can overlook lack of experience if you can prove your competence.
Second, gain experience from other means. If you noticed from our example of a resume for a Social Media Coordinator, Michael included his experience as a freelance Social Media Coordinator. You can see that he achieved a lot during his time as a freelancer and obviously gained valuable experience working with clients and a team.
Third, switch to the Combination. This type of format will place more emphasis on your skills but at the same time allow you the opportunity to share your story with the Hiring Manager. In your resume objective, disclose that you have prior experience as a freelancer and that you decided to work with agencies to gain more knowledge, industry insights and find out what it is like handling large scale clients.
The combination format will rearrange the sections of your resume this way:
Contact Information

Objective Statement

Skills

Education

Certifications

Work Experience

Personal Information
Social Media Coordinator Resume Writing Tips
The resume is your marketing kit. Make sure it has all the information you need to attract the interest of the prospective employer. Read through our Social Media Coordinator resume writing tips to be sure.
Use a Personalized Webmail –

Did you notice in our sample contact information for Social Media Coordinator that Michael has his own domain email:

[email protected]

? Having a domain email shows the company you are fully invested in your career as an Internet based marketer.

Have an Online Presence –Set up social media accounts and if possible, put up a personal website where you can showcase your achievements and a portfolio of content that has been published.
Highlight Your Accomplishments –

As we mentioned, employers and clients want to see results. Highlight your accomplishments but substantiate them with real facts and figures.
We are sorry that this post was not useful for you!
Let us improve this post!
Tell us how we can improve this post?