COO Resume Sample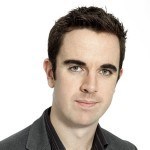 Godfrey H. Samuelson

Address: 6545 W. 43rd Street, East Flatbush, Brooklyn, NY
Phone: (718) 332 5789
Email: [email protected]
Current Job: Chief Operations Officer; Redburn Technologies; New York City, NY
---
Objective
More than 15 years of experience at Redburn Technologies including 10 years as COO and 7 years as Operations Manager. Presided over the acquisition of Aztech Software, Buzztech Industries, and Neutron App Developers that expanded the market share of Redburn by 43% and generated US$12 Billion in revenue from the app and software development market. Recognized as the Top COO in Technology by Trends in 2019.
---
Core Competencies
Business Development
Personnel Development and Training
Business Planning
Strategy Design and Implementation
Mergers and Acquisitions
Negotiations
Supply Chain Management
---
Work Experience
Chief Operations Officer; 2020 to Present
Redburn Technologies; New York City, NY
Responsibilities:
Implement the business strategy as designed and developed by the CEO.
Develop the company's objectives that correspond to the business strategy.
Collaborate with the different departments of the company and solicit ideas, suggestions, and opinions from the department heads on how best to achieve the company's goals.
Review project studies on various businesses in the industry; assess risk levels and upside potential and measure the viability of possible acquisitions.
Meet with Operations group and perform a review on the current status of business operations; discuss pending problems and proposed new ventures.
Attend charity fundraisers and other causes as identified by the company.
Streamlined cost of operations by 74%.
Increased overall efficiency on a yearly basis by 37%.
Operations Manager; 2017 to 2020
Redburn Technologies; New York City, NY
Responsibilities:
Coordinate with the IT Manager on the performance and maintenance of the company's servers, networks, and systems.
Oversee the work and performance of the IT technicians.
Develop department guidelines and policies to ensure that operations run smoothly and efficiently.
Review vendor contracts and propose a renegotiation of terms and conditions, if necessary.
Ensure that all data transmission and processing conform to legal requirements.
Preside over meetings with new clients on proposed proprietary software ventures.
---
Education
Master's Degree in Business Administration
Columbia Business School
New York City, NY
2014 to 2017
College
Bachelor Degree
Economics
New York University
New York City, NY
2010 to 2014
High School
Midwood High School
Brooklyn, NY
2006 to 2010
---
How To Write A Good COO Resume
If you want to become the COO of a Fortune 500 company, it's not enough to just submit a resume. You have to submit a good COO resume. This is an important position and there's no way the company will settle for any other candidate than the person they believe is the best.
So how can you prove that you're the best simply with a resume? Like the best COO's in the industry, it all comes down to strategy!
Use the Combination Format
You probably heard – or read – that if you have extensive work experience, you should use the Reverse-Chronological format. That's true, but when applying for a top executive, officer-level, high-paying position with a laundry list of key duties and responsibilities, the Combination format is the way to go.
The Combination is called as such because it combines the key feature of the Functional and Reverse-Combination formats.
Puts your strongest skills, qualifications, and abilities by having sections such as the Career Summary, Core Competencies, Summary of Skills, and Education ahead of Work Experience.
Allows you to continue and expound on your extensive work experience.
By using the Combination format, you strategically let the other sections set up and validate your work experience.
This is a very effective format especially for candidates with plenty of accomplishments.
Create a Career Summary
If you noticed, we recommended a Career Summary instead of an Objective Statement.
What's the difference?
When you're qualified to apply for these top-ranking positions, the objective becomes rather obvious. What you'd rather do is to pitch why you're the best person for the job.
A Career Summary allows you just that. Just like the Objective Statement, it functions as the sales pitch of your resume but you're given the perfect platform to list down your most attractive professional attributes.
Highlight Your Achievements
Not to preempt the chapter "COO Duties And Responsibilities For The Work Experience Section", but the things you've achieved in your career thus far play an important role in getting noticed by the recruiter.
You have to highlight your achievements in your COO resume. What have you done that's worth mentioning? Which achievements are a testament to your claim of being the best of all candidates? Did you introduce policies that improved productivity?
When presenting your achievements, it's never enough to just mention them. You have to substantiate them with numbers.
Organize Your Resume Like a Professional
A seasoned recruiter will know right away if your resume is worth exploring by taking one look at it.
For a COO resume, it must look professional and organized.
Choose a professional-looking resume font style such as Helvetica, Calibri, or Cambria.
Organize the sections of your resume with headers.
Organize your key information with bullet points.
Use a font size that makes your resume easier to read.
Only present relevant information.
Should you exceed one page?
Don't worry so much about the number of pages. The quality of the information is always more important.
However, if your work experience and skill set are quite extensive, don't scrimp on the quantity of information. If you must use a second or third page – go right ahead.
COO Skills List
To become the top pick, your resume must have an impressive COO skills list. What types of skills are recruiters looking for?
Education – A Bachelor's Degree is a must to get noticed. The degree could be in business, Engineering, Information Technology, or in a subject matter that's relevant to the industry you plan to work in.Candidates with higher educational attainment such as a Master's or a Doctorate degree become more viable for the highest paying companies in the industry.
Certifications/Licenses – There are certification programs for COO's – but you don't have to get one. Getting certified will add value to your resume but recruiters aren't putting much weight on it. In short, if you have one, good. If you don't – don't sweat it.A Master's Degree in Business or will carry more weight. If you plan to become a COO in the manufacturing industry, getting Lean Sigma or Six Sigma certification will be worth it.
A Variety of Key Business Skills – As the person in charge of operations, you will be in regular contact with officers and personnel from other departments. It's not enough to be competent in your area of expertise.To become more effective, you must possess a broad spectrum of knowledge in all areas of business. What key business skills are we talking about?The shortlist of business skills must include finance, budgeting, product development, negotiations, IT, performance analysis, workforce planning and management, supply chain management, and of course, business strategy.
Soft Skills – To become a productive COO, you must also be made of the "right stuff" – the ideal personality attributes or soft skills that influence the way you work.Companies prefer COO candidates who exhibit the following soft skills – leadership, problem-solving, creative thinking, critical thinking, time management, decision making, teamwork, and team motivational skills.
Communication – Communication is both a hard skill and a soft skill. It's a hard or technical skill because you have to undergo formal training or education in effective verbal and written communication.It becomes a soft skill when it's time to apply theory to practice. Your inherent soft skills will influence how you utilize everything that you've learned on how to become an effective communicator.
COO Duties And Responsibilities For The Work Experience Section
The main function of the COO is to oversee the operations and administrative activities of the company. In many corporations, the COO reports directly to the Chief Executive Officer or CEO. Therefore, the COO is largely considered to be the second-in-command.
With such a lofty position, recruiters are laser-focused on your work experience section. What duties and responsibilities did you manage? How did you carry out these tasks? How successful were you as a COO?
These are the questions that recruiters base their evaluation on your work experience section. Your challenge is to write a work experience section where the duties and responsibilities are presented in a way that provides the right answers to these questions.
Take the Time to Do Research
Your resume is a form of content. And like all forms of content, it must resonate with its audience. In this case, Human Resources is your audience. The resume should communicate to the recruiter and clearly articulate how you can contribute to the company. The information you provide must answer the company's current and future needs.
Take some time to do research and find out what the company's objectives, reasons, and motivations are for hiring a COO.
Read the job ad and review the company's expectations for the new COO.
Go to the company's social media pages and find out the latest developments, current projects, and issues it's dealing with.
Run a Google search and look for news and information about the company.
Visit the company's website; read the About Us page, learn the company's mission vision, and go over the products or services offered.
Once you've learned more about the company, you should have a feel of how to present your resume. Which information should you highlight and how should you phrase them so that the recruiter will know you're the right choice for COO.
Customize the Work Experience Section
Now, let's go into the details!
After getting all the information on the company, review your work experience thus far. Answer the following questions:
What experiences address the concerns and pain points that I uncovered during my research?
Which qualifications fit the company's expectations of the new COO?
Do my skills and core competencies meet the requirements for COO?
Once you've completed your personal assessment, customize the work experience section by prioritizing the duties and responsibilities you've handled that address the needs of the company.
Quantify Your Achievements
As we discussed in the chapter "How to Write a Good COO Resume", you have to include your achievements to show the potential employer what you've done in your career.
Quantify achievements by providing legitimate and accurate figures or statistics. You can see this is the work experience section of our sample resume for a COO.
Be Specific; Cover As Much Ground
The CEO identifies the business goals of the company, draws the strategies while the COO is tasked to implement them. So, the duties and responsibilities of the COO can be quite broad.
When writing the duties and responsibilities, be specific and cover as many areas of the job as possible.
Here's a summary of the usual set of duties and responsibilities handled by the COO:
Review the business strategies outlined by the CEO.
Prepare an action plan as a guideline for the implementation of the business development strategy.
Meet with the heads of the various departments – Accounting, Marketing, Sales, IT, and Human Resources.
Schedule general meetings with the staff and personnel to discuss the goals and objectives for the year and to motivate them for optimum performance.
Prepare reports as requested by the CEO.
Review and oversee current arrangements with suppliers and vendors.
Entry Level COO Resume
Are you ready for the big time? You've paid your dues and have moved up the ranks. Over the years, you've proven yourself to be more than capable of managing greater duties and responsibilities. There's an opening for a COO and you believe the position has your name on it. Despite your work experience, you'll be submitting an entry-level COO resume.
Can your resume steal the spotlight from the applications of more experienced COO's? Yes! Follow our tips below and be ready to slay the giants.
Choose the Combination Format
Since you're applying for the position of COO, it's assumed that you have extensive work experience. Thus, the Combination is the ideal format for your entry-level resume.
Don't worry if you're coming from an entirely different industry. The specifics of your duties and responsibilities may be different but the scope of work generally remains the same.
Put Your Achievements Front and Center
Your achievements will validate your qualifications even if you're coming from a different industry.
For recruiters, it's all about how effective or successful you were in the position you managed. If you can prove your success through valid numbers and figures, it won't matter if you have an entry-level resume.
Use the Objective Statement
Since you're applying for the position of COO for the first time, the Objective Statement becomes more important than a Career Summary.
The Objective Statement allows you to "converse" with the recruiter and share your story on why you want to become a COO for the company and why you are the best candidate for the job.
Here's an example:
Operations Manager with more than 10 years of work experience in the manufacturing industry is interested in becoming the Chief Operations Officer of Danaher Retail Group. In addition to my technical qualifications – Six Sigma Green Belt and PMP Certification – my experience in manufacturing has given me the knowledge and expertise in the supply side of the retail industry. I offer a combination of technical competencies and a feel for retail that has made me desirous of starting a career in a new industry.
While waiting for the results of your application, don't stay idle and keep learning or improving your skills. Every time you've acquired new knowledge or skills, always include them in your resume.
We are sorry that this post was not useful for you!
Let us improve this post!
Tell us how we can improve this post?