Scrum Master Resume Sample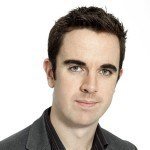 Marcus W. Weatherby
Address:            2178 Las Plazuelas, Santa Fe, NM
Phone:              (505) 748 9641
Email:                [email protected]
Current Job:    Scrum Master; Crystal Planet Software Developers, Santa Fe, NM
---
Objective
Certified Scrum Master with a Bachelor Degree in Computer Science is desirous of becoming the Scrum Master for Technovation LLC. I have more than 5 years experience as a Scrum Master and my knowledge of Computer Science makes it easier to collaborate with your team of talented product developers.
---
Skills
Certified Scrum Master.

Bachelor Degree in Computer Science.

Knowledgeable in HTML, Javascript, and Adobe.

Excellent motivator.

Great fundamental understanding of business principles.

Excellent communicator.

Goal oriented.

Highly- organized; conducts effective scrum sessions.
---
Work Experience
Scrum Master; 2016 to Present
Crystal Planet Software Developers, Santa Fe, NM.
Duties and Responsibilities
Serves the Engineering Team in its efforts to deliver value and meet expectations of stakeholders by conducting daily scrum, planning the sprints, demonstrating the sprints, and scheduling process improvement meetings.

Provides guidance on the team; helps them along the process of self-governance so they can realize the impact of Agile Scrum frameworks.

Evaluates the Scrum Maturity of the team; coaches the team to achieve higher levels of maturity and at a pace that is sustainable for the organization.

Works to remove all impediments and obstructions to the team's progress.

Endeavors to build a safe environment and promote a productive culture for work.
Scrum Master, 2012 to 2013
JTE Technology Solutions; Sante Fe, NM.
Duties and Responsibilities
Understood the technical implementation approach which included customer focused application like B2B and B2C products, middleware integration and the architecture of backend systems.

Provided assistance to the internal and external communications group; advocated transparency and efficient communication channels.

Collaborated closely with the Product Owner (PO) with respect to managing the product backlog.

Provided servant leadership approach to the team; extended support whenever possible and led by example when needed.

Facilitated work productivity without coercing, assigning or delegating assignments.
Scrum Master; 2016 to 2017
Williams-Silva Innovative Products LLC, Sante Fe, NM.
Duties and Responsibilities
Managed new product features and improvements in terms of scope and quality.

Coached and mentored all features and principles of Agile methodology.

Worked closely with management and product development team to effectively plan the delivery of software solutions to clients.

Conducted cross-functional collaboration with engineering, product management, and quality assurance departments.

Defined and emphasized product details and approaches to implementation.
---
Education
College
Bachelor's Degree in Computer Science
Santa Fe Community College
Santa Fe, NM
2012 to 2013
High School
Capital High School
Santa Fe, NM
2016 to 2017
Certifications:
Scrum Master – Bright Hub; 2015
---
Personal information
Status:   Married with 2 children
Date of Birth: August 17, 1991
Hobbies include Cooking, Swimming and Guitar
Scrum Master Skills List
Your Scrum Master skills list should show more than just expertise. Sure, it's a plus if you know I.T. However, companies look for other skills. Our sample resume for Scrum Master will show you how to impress the recruiter.
Education.

A degree in a computer-related course is an advantage. It tells the recruiter you know how app design works. You understand the jobs of your teammates. However, it is not necessary. You can become a Scrum Master even without taking up a computer course. The job is all about communication. Getting everyone to do their best. Companies may prefer those with a business degree. This is because you have to moderate the team's and the client's interests. Likewise, a business degree will be an advantage.

Certification.

If you want to become a Scrum Master, get certified. Is it necessary? No, but it will put you ahead of those who are not. This is just a short course. We suggest that you go through it and gain an advantage. It may also be worth your time to learn a few computer courses. This will improve your chances if you are not computer- savvy.

Computer Skills.

Since you will work with I.T. people it will do you good to know their job. Knowledge of programs for web design and programming is fine. You don't have to be an expert. This is why those with a degree in a computer course will have an advantage.

Leadership Skills.

A Scrum Master is not a manager. In an Agile framework, management is free-flowing. Everyone on the team does their job. Your task is to make sure they are focused. Keep away the distractions. Jump in if needed. Trying to meet deadlines can be stressful. Another term for a Scrum Master is a Servant Leader. The Product Owner (PO) can be overbearing. You have to moderate the interests of the PO and the team to get the project done on time.

Motivational.

Holding daily meetings or scrums is a big part of the job. The purpose it to make sure everyone is on the same page. All problems must be addressed. Everyone should know the objectives. You are also looking for ways to improve the process. Most of all, everyone should be motivated. Designing apps are time- consuming work. There's a lot of pressure. The Scrum Master helps get some of the pressure of the team by inspiring them.
Scrum Master Resume Objective
Are you a certified Scrum Master? If so, lead off your Scrum Master resume objective with it. Of course, you should review the job post. However, being a certified Scrum Master will almost always be a requirement.
Take note of the other details. The company might prefer someone with a degree in Computer Science. Check the required experience level. If this is a priority, keep it close to the opening sentence.
What did you notice in our Scrum Master resume objective? We ended it with a key attribute. This is Marcus' ability to work with a team. Remember, you function as a coach. You have to know how to work with people.
Lastly, keep your objective statement short. You will notice that ours only has two sentences. It doesn't have to be long. Two sentences should be enough to get your value across.
Scrum Master Resume Format
Experience is always important. If you have it, use the reverse chronological for your Scrum Master resume format. While the idea of Agile framework is not new, companies want to make sure the Scrum Master knows how to get it done.
Recruiters also prefer this format. It makes it easier to find the details they need. Keep in mind, recruiters go through a lot of resumes per day. By using the chronological, you make their job easier.
When using this format, always lead with your most recent experience. This applies to work and education. Recruiters like this because they can assess where your skill levels are right now.
Also, take note of our sample resume template for Scrum Master:
Contact Information
Objective Statement
Skills
Work Experience
Education
Certification
Personal Information
This arrangement allows the previous sections to add more value to work experience. The recruiter will have a better idea of your skills and other strong points.
Entry Level Scrum Master Resume
As long as you have certification, you're fine even with an entry level Scrum Master resume. If you don't, how can you get the job? Here are a few things you can do to give your resume a boost:
Highlight your computer skills.
Indicate the software programs you know.
Share your management experience.
Share experiences where you motivated people.
Use the combination format. The sample template for Scrum Master resume will look like this:
Contact Information
Objective Statement
Skills
Education
Certification
Work Experience
Personal Information
Why the combination format? You can use the resume objective to share your story. Tell the recruiter why you want to become a Scrum Master. What were the circumstances that made you choose this career direction? This will help explain your lack of experience.
Scrum Master Resume Writing Tips
Read our Scrum Master resume writing tips and get motivated! We're here to coach you on how to land that job.
Balance Out Your Skills – There are hard and soft skills. Hard skills refer to your expertise. Soft skills are about attitude. It's good to have the knowledge but don't leave out your personality. Not all champion athletes become good coaches. You need to have a motivating personality. You know how to inspire others. You can get your team to love their jobs.
Stay Relevant – When providing details, stay only with the relevant ones. If you were an insurance salesman early in your career, no need to mention it. Always think of quality, not quantity.
We are sorry that this post was not useful for you!
Let us improve this post!
Tell us how we can improve this post?