IT Manager Resume Sample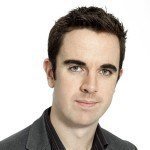 Christian A. Kaplan
Address:         1472 Cardiff Drive, Cambrian Park, San Jose, CA.
Phone:            (408) 974 6314
Email:             [email protected]
Current Job:  IT Manager; The San Jose Foundation on Arts, Philosophy and Humanities; San Jose,
CA.
---
Objective
IT specialist with a Bachelor Degree in Computer Information Systems and certifications in Python, JavaScript and C+. I have more than 6 years experience in the industry and I am proficient with a wide variety of security, engineering, networking and managing operating system software. My objective is to share my experience and knowledge to enhance, fortify and introduce systems as your IT Manager at Verhoeven Technologies Incorporated.
---
Skills
Bachelor degree in Computer Information Systems – Carrington College, 2015.

Certifications in Python, JavaScript and C+.

6+ years experience as IT Manager.

High level coding skills.

Expert in Business Process Modeling (BPM).

Strong technical and interpersonal communication

Team Oriented.
---
Work Experience
IT Manager; 2015 to Present
The San Jose Foundation on Arts, Philosophy and Humanities; San Jose, CA.
Duties and Responsibilities
Plans, designs and develops programs; tests, maintains and documents cloud-hosted, web-based systems management facilities.

Performs development activities for customized software applications that have been designed to support the objectives of the organization by using Active Server Pages (ASP), JavaScript, Python, C+, XML, SQL and Microsoft languages.

Manages all software development applications; handles bug/ fixes, modernization programs and schedules enhancement activities.

Serves as the Project Manager for all software development related projects; prepares and establishes budgets, priority list, risk management parameters and ensures that all deadlines and timetables are consistently met.

Presides as the organization's Contracting Officer Representative or COR on all contracts related to software development; authorized as the technical expert for the selection of commercially available software and other programs proposed by the government and other suppliers.

Improvements and enhancements in tech infrastructure resulted in the organization realizing a record net profit of $115 Million in 2017 as expenses were streamlined by 89% and output increased by 144%.
IT Manager; 2013 to 2015
Tropical Palace Hotel and Resort; Palawan, Philippines.
Duties and Responsibilities
Supervised, monitored and collaborated with resort staff and management team on all systems-related issues pertaining to the operation of the PMS and POS.

Actively administered and managed the network, workstation operating systems, security systems, safety backups and servers related to the systems of the resort.

Assembled, repaired, maintained and disassembled computers and related equipment for use of the company's authorized personnel.

Presided over the training and orientation of employees and company offers on the use of the systems in order to ensure strict compliance with company policies.

Represented the company in all job training seminars, classes, conventions and personal enrichment opportunities as identified by officers and top management.

Incidence of malware attacks were reduced by 217% while POS working rate efficiency improved by 74%. Customer service concerns regarding billing issues and booking details were at their lowest at 1.3% of total trouble tickets issued.
IT Manager; 2012 to 2013
Crystal Portal Networking Services; San Jose, CA.
Duties and Responsibilities
Supervised 3 highly experienced networking engineers and a Cisco-certified engineer.

Designed and monitored performance of the enterprise network; local and wide area networks plus VoIP systems.

Handled documentation of usage and capacity reports on networking systems and the health of data/ voice communication processes.

Assigned to manage vendor and supplier relationships for the purpose of resolving problems, managing services and reviewing proposals in the most expedient ways possible.

Tasked to establish growth plan for the network so that best quality service using a state-of-the-art environment is consistently met.

Inbound/Outbound calling systems which included predictive dialler increased agent productivity by more than 444% with a 212% decrease in the number of dropped calls. Connectivity improved by 112%.
---
Education
College
Bachelor Degree – Computer Information Systems
Carrington College
San Jose, CA
2017 to 2015; GPA 3.7
High School
Silver Creek High School
San Jose, CA.
2016 to 2017
Certifications:
Certifications in Python, JavaScript and C+; San Jose Coding School, 2015 to 2016.
---
Personal information
Status: Single
Date of Birth: September 14, 1988
Hobbies include weight training, trail biking.
IT Manager Resume Skills List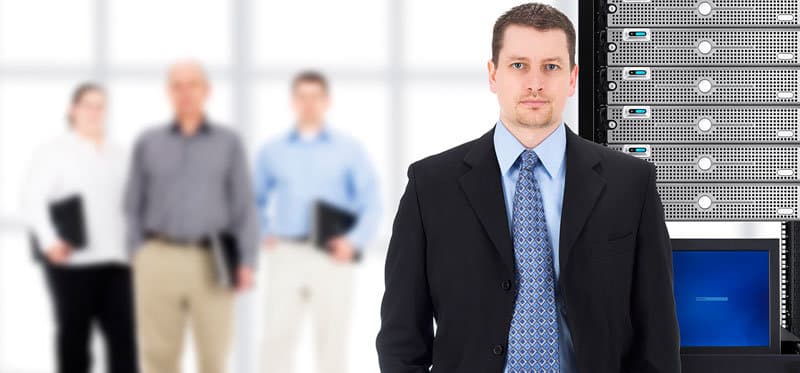 What should you put in your IT Manager skills list? As many as you can fit! This job is highly technical in nature. System requirements may change and it will be to your advantage to know as many programming languages as possible.
Education.

Employers prefer candidates who have completed a four year course in Computer Information Systems, Information Technology, Computer Programming, Management Information Systems and other technology related subjects. As a matter of fact, companies will pay a premium for candidates who have completed a Master's Degree in Information Technology. The higher your educational attainment the greater the probability of getting hired and signing your own paycheck.

Certifications.

Systems run on different languages. Among the most popular are Microsoft, JavaScript, C+, C++ and Python. Many serious IT professionals invest in studying these various programs in order to keep up with the systems requirement of businesses. It will take time to be proficient in all of them. Set aside time to study a program and get certified. Just like educational attainment, the more languages you can master the better your chances of landing the job.

Business Process Modeling.

Technology continues to evolve in order to make businesses more efficient and productive. Companies invest millions, even billions, to build tech infrastructure that would eventually yield high level returns in the future because output has increased while minimizing input. You should have the ability to identify the processes and frameworks a system needs to help the company reach its goals while managing costs and surpassing revenue expectations.

Effective Interpersonal and Communication Skills.

As the IT Manager, you have to translate numbers and technical terms into simple language. Officers, managers and staff are not nearly as proficient as you when it comes to deciphering technology reports and data. You should be able to make key people in the company understand the implications of your reports because these form the basis of the decision making process.

Team Player.

It takes a team to run and manage systems. You will work with likewise talented individuals with different specializations related to IT. You should have the ability to get them to work at their best on a daily basis. Most importantly, everyone should learn and appreciate working with one another. You need strong leadership qualities to become an effective IT Manager.
IT Manager Resume Objective
Considering the high level technical demands of the job, you should go straight to your strong technical selling points in your IT Manager resume objective.
As you have noticed, in our sample resume objective for IT Manager we went straight and gave a litany of Christian's strongest technical qualifications:
Bachelor Degree in Computer Information Systems.

Certifications in Python, JavaScript and C+.

6 plus years experience in the IT industry.

Proficient in running systems that deal with security, engineering and networking.
Keep in mind that many companies will utilize Applicant Tracking Systems (ATS) which pinpoints specific hard and soft skills as keywords. Review the job post carefully and take note of the requirements then include them in your resume objective.
IT Manager Resume Format
The resume is your marketing tool kit and its selling points are your skills, work experience, education and other technical qualifications. How can you organize these in a way that the information can easily be seen by the Hiring Manager? Simple! Use the reverse chronological for your IT Manager resume format.
Notice how we arranged our sample resume template for IT Manager?
Contact Information

Objective Statement

Skills

Work Experience

Education

Certifications

Personal Information
By placing all of the information on Work Experience in the middle, the Hiring Manager will have to go through the Objective Statement and Skills sections. The details embedded in those sections such as Christian's degree in CIS and certifications in different programming languages will help build up interest for his Work Experience.
When composing your Work Experience, Education and Certification using the reverse chronological format, always start with your most recent achievement then move backward. This gives you the advantage of having the recruiter immediately see your strongest and most relevant skills and accomplishments.
Entry Level IT Manager Resume
As long as you have the necessary technical skills and competencies, you still have a chance to get the job even if you are submitting an entry level IT Manager resume.
The first thing you should do is to switch from the reverse chronological to the functional format. This will rearrange our sample template for IT Manager resume this way:
Contact Information

Objective Statement

Skills

Education

Certifications

Work Experience

Personal Information
With the functional format your purpose is to place more emphasis on your skills and other qualifications. This is why Work Experience is located near the end of your resume.
IT Manager Resume Writing Tips
If you've just designed a network, you cannot run all your processes until you have conducted testing that proves the system works and is fail-safe. This is the same approach you should take when it comes to your application. Don't leave anything to chance and read through our IT Manager resume writing tips:
Use the Appropriate Action Words –

In the IT industry, action words such as

designed, assembled, managed, created, supervised

and

monitored

are highly used and appropriate to describe your tasks.

Substantiate Your Accomplishments –

If you'll notice in our sample job description for IT Manager resume, we always concluded the set of responsibilities with Christian's greatest accomplishment with the employer.
But we don't just state it. Instead we substantiate it with facts and figures. It may be enough to get the Hiring Manager interested and invite Christian to an interview. By that time, he should be ready to validate those numbers with actual figures.
IT is a very competitive field. But if you follow our tips and use the IT Manager resume sample as a reference tool, you should be able to stay ahead of the other applicants.
We are sorry that this post was not useful for you!
Let us improve this post!
Tell us how we can improve this post?