System Administrator Resume Sample

Joseph S. Krause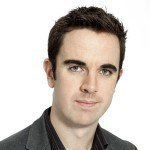 Address:            33 Ridgewood Avenue, Lewiston, ME
Phone:               (207) 891 2365
Email:                  [email protected]
Current job:     Linux System Administrator, St. Olaf First National Bank, Lewiston, ME.
---
Objective
Professional System Administrator with certifications in Linux, UNIX, Microsoft Certified Solutions Expert (MCSE); 5+ years experience in various industries: finance, petroleum and manufacturing. I am currently working on my Master's of Science in Computer Information and desirous of becoming Senior Systems Administrator for Edgemont Technologies, Inc.
---
Skills
Certified System Administrator; Microsoft

Certified System Administrator; Linux

Certified System Administrator; UNIX

Master's of Science in Computer Information – In Progress

Bachelor degree – Computer Science

5+ years experience

Creative Problem Solver

Critical Thinker

Qualitative Decision Maker

Proponent of Collaborative Effort

Effective Communicator
---
Work Experience
Linux System Administrator, 2015 to Present
St. Olaf First National Bank, Lewiston, ME
Duties and Responsibilities
Functions as the primary Systems Administrator for Linux systems and servers.
Configures and documents new servers, programs and applications.
Oversees file server utilization
Manages security and integrity protocols of system according to standards.
Monitors potential threats, vulnerabilities and implements appropriate courses of action. From the period 2015 to 2016, our team defended the network from a record-setting 381,789 attacks from malicious sources.
Initiates backup process, data recoveries and other disaster recovery contingencies.
Collaborates with Systems Team to create and update security audit measures for all systems.
Designs and develops programs and applications to support operations.
System Administrator 2014-2015
RJS Manufacturing; Lewiston, Maine
Duties and Responsibilities
Managed servers, workstations, computers, laptops, printers, routers, switches and existing network applications.
Conducted daily system health checks.
Diagnosed and resolved all technical issues related to hardware and software.
Supported all LAN, WAN and other networking systems.
Ensured security and integrity of network.
Performed quarterly audits for the purpose of improving efficiency of systems.
System Administrator 2015-2016
Phoenix Petroleum; Portland, Maine
Duties and Responsibilities
Installed, maintained and provisioned current systems network and related frameworks.
Rebuilt new hardware and reconfigured hardware, peripherals, settings and directories according to standards and operational requirements.
Configured systems that supported GIS infrastructure applications.
Conducted research and gave recommendations to improve automated processes for system administration tasks.
Performed daily audit on all systems, frameworks, hardware and server resources.
Reviewed server and application logs.
Applied daily OS patches and upgrades to counter potential threats to system.
---
Education
Master's :
University of Southern Maine; Lewiston, Maine
Master's in Science in Computer Information
2016 to Present
College:
University of Southern Maine; Lewiston, Maine
Bachelor Degree in Computer Science
2017-2015; GPA 3.7
High School:
Lewiston High School, Lewiston, Maine
2016-2017; GPA 3.8
---
Certifications :
Certified System Administrator; Microsoft
Certified System Administrator; Linux
Certified System Administrator; UNIX
Master's of Science in Computer Information – In Progress
---
Personal information
Status:                Single
Date of Birth:    03/06/1991
Hobbies include boxing, swimming, painting
System Administrator Skills List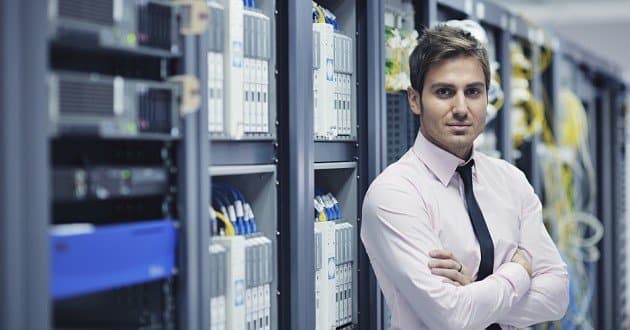 Don't you hate it when the teller informs you "Systems are offline" and you have to make an important payment? It's the job of the System Administrator to make sure the bank's networks are running smoothly all the time. Proficiency in operating systems is not just the only requirement in a System Administrator Skills List.
You also have to know how to defend the system from malicious attacks. Banks, credit card companies and other organizations that house a large amount of customer data are frequent target of hackers. In our sample resume for experienced Linux System Administrator, the applicant Joseph, always included routine checks for potential attacks among his scope of responsibilities.
You should also have the ability to work in a team environment. It is important to have strong people skills; being able to communicate effectively and collaborate successfully as a unit.
Education.

Although some employers consider an Associate Degree in Computer Science or a related course, a Bachelor Degree is much preferred. It is not a requirement but given the technical nature of the job, candidates with a Master's Degree in Computer Information Systems or Business Administration will be given priority attention.

Certification.

Without question, you should be certified in popular computer systems. Microsoft, Linux and Unix certified systems administrators are in high demand.

Other Hard Skills.

It will be a big plus in your System Administrator resume if you possess training in other areas such as Identity and Access Management (IAM), Scripting/ Automation, advanced security systems and Mobile Device Management.

Problem Solving.

A day in the life of a System Administrator involves a series of problem solving situations that require critical analysis, creative and strategic thinking. You have to make heads or tails of why frameworks and processes within the system are not working properly. In the end you have arrive at qualitative, solutions-based decisions to remedy the situation within a reasonable time frame.

Ability to Work with a Team.

A System Administrator will tell you their work schedules often extend the 9-to-5 grind. Many find themselves working during weekends and holidays. And they cannot do the job alone. They need others with more specific skills for programming, project management and business analysis.
As technology continues to evolve, so should the skill set of the System Administrator. If you want to build a career in this lucrative field, you have to be willing to invest in additional training and certification in new systems.
System Administrator Resume Objective
When perusing through System Administrator resumes, HR people will be targeting specific keywords that prove your qualification for the job. This means certifications, licenses and other forms of related training. You need to lead off with these hard skills in your System Administrator resume objective.
As you can see in the objective statement in our System Administrator resume sample, Joseph leads off with his certifications in Microsoft, Linux and UNIX but before he does that, he frames everything with the word "Professional".
For the HR Officer reading Joseph's resume, he or she will get the impression that the applicant is dedicated and invested in his career. The perception is further fueled by the fact that Joseph is also taking up Master's in Science studies in Computer Information.
Running off with his qualifications is a great way to offset what may be perceived as lack of experience. Usually companies prefer candidates with at least 6 years of tenure. Although Joseph is not far behind, he did not take chances and instead, let his qualifications do the talking.
You will also notice there are no soft skills. This is because the attention of the recruiter will most likely be on hard skills. You can place your list of soft skills with those under "Skills".
System Administrator Resume Format
There should be no doubt that the ideal resume format for experienced System Administrator is the reverse chronological. This is a job that demands competency, experience and expertise. The reverse chronological format best highlights these strong points.
Our resume format for Linux System Administrator was structured as follows:
Contact Information
Objective Statement
Skills
Work History
Education
Certifications
Personal Information
We could have placed Joseph's certifications earlier but chose not to because these were already stated in his resume objective and Skills. Even if Joseph did not have much experience, we wanted to point out that he managed different tasks with his previous employers.
Placing certifications after his educational attainment ensures the last thoughts the Hiring Manager would have about Joseph were on his technical qualifications.
Entry Level System Administrator Resume
If you're applying as a System Administrator for the first time, you will have a difficult time finding strong footing versus more experienced candidates.
The best format for an entry level System Administrator resume would be the functional type because it will place more emphasis on your technical competences rather than work experience.
Using the functional format, your resume will be structured as follows:
Contact Information
Objective Statement
Skills
Education
Certifications
Work Experience
Personal Information
Again, we placed certification lower simply because these were already stated in the objective statement and Skills. Otherwise it would sound too-repetitive, redundant and off-putting.
If you have employment gaps, don't include the inclusive months in your work experience.
System Administrator Resume Writing Tips
In recent years, companies have been under siege by malicious hackers who try to steal confidential information that are worth millions of dollars. Many of the companies that failed to protect and secure the integrity of data lost more than money. They lost their integrity and reputation in the industry.
Companies want a System Administrator who can run their network and protect it from the bad guys at the same time. People line up for this job, but companies are very selective when it comes to this position.
You have to take off the gloves and pull out all the stops. This is no time to be humble. You have to flaunt your certifications and other related trainings that you receive. Don't spare any important details in the type of work you did for your previous employers.
Substantiate your claims with figures and numbers. Identify viruses that you stopped. Inform the potential employer how you contributed to the success of the organization.
Be as detailed as you can; the person who will read your resume is well-versed with terminologies. Do not be concerned if your resume goes past 1 page. When it comes to System Administrator work, the details are what matters the most.
We are sorry that this post was not useful for you!
Let us improve this post!
Tell us how we can improve this post?