Chief Technology Officer ( CTO ) Resume Sample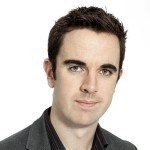 Walden B. Bumgartner

Address: 7894 Stoneyford Avenue, San Francisco, CA
Phone: (415) 879 6452
Email: [email protected]
Current Job: Chief Technology Officer; Slide Technologies Inc., San Francisco, CA
---
Objective
Accomplished, results-driven CTO with proven leadership skills and a keen understanding of the effective application of the latest digital innovations for business. More than 20 years of work experience guiding organizations through the vehicle of technology with unparalleled success. Visionary, quick decision-maker, and stern advocate of digital technology as the main driver of business growth and profitability.
---
Summary of Achievements
Slide Technologies has maintained its Gartner position as a qualified vendor of digital technology products for 10 years.
Designed and spearheaded the development of Slide Technologies' Learning Management Systems for schools and businesses that accounted for 54% of the company's revenues for the period 2018 to 2020.
Set up offshoring arrangements in remote locations where comparative advantages in labor streamlined costs without sacrificing the quality of output. As a result, the profitability of Slide Technologies increased by 356% from 2014 to 2020.
Core Competencies
Digital Technology Innovations
Business Development
Integration of Automated Processes and Machine Learning Processes
Software Design and Architecture
Business Planning
Strategy Design and Implementation
---
Work Experience
Chief Technology Officer; 2020 to Present
Slide Technologies, San Francisco, CA
Responsibilities:
Conduct a comprehensive review of the performance, results, and outcomes produced by the previous year's technology strategy.
Prepare reports on a quarterly and annual basis on the performance of the strategy and have these distributed and discussed with the executive committee.
Review the budget allocated for technology-based solutions; propose changes and amendments to the budget for the purpose of having it aligned with the company's current goals and the proposed technology strategy.
Design and develop the company's technology strategy for the current year; identify the KPIs for the IT department.
Perform frequent audits on the current technological profile and institute changes if needed.
Review, test, and select software and hardware programs that can improve the efficiency of existing workflows and systems.
Improved the productivity of Slide Technologies by 86% with the revised workflow processes.
Senior IT Manager; 2017 to 2020
Slide Technologies; San Francisco, CA
Responsibilities:
Address the IT-related issues and problems currently experienced by the company's industrial clients.
Identify the possible factors that have contributed to the system's problems; find immediate solutions and courses of action with the IT Department.
Oversee the performance of the Software Development team.
Manage the IT budget that has been allocated to the group.
Prepare comprehensive reports to the attention of the CTO; includes a summary of the KPIs that were attended to and completed.
IT Manager; 2015 to 2017
Slide Technologies; San Francisco, CA
Responsibilities:
Perform random audits on workflows and systems.
Recommend changes to the processes and existing hardware and software integrated into the system.
Oversee the security and data protection protocols of the company; ensure the programs are updated.
Attend to technical issues on the performance of the system and its programs.
Meet with prospective clients to discuss their problems and how Slide Technologies can offer potential solutions.
---
Education
Master's Degree in Business Administration
University of San Francisco
San Francisco, CA
2011 to 2015
College
Bachelor Degree
Computer Science
San Francisco State University
San Francisco, CA
2007 to 2011
High School
San Francisco University High School
San Francisco, CA
2003 to 2007
---
How To Write A Good CTO Resume
How important is the role of a CTO? Well, the duties and responsibilities of a CTO used to be handled by the Chief Information Officer (CIO).
Since technology has become a major factor in the growth and success of many companies, the position of CTO was created to have a qualified expert find ways to develop the business through the latest digital innovations.
This is one of those "heavyweight" positions in an organization. A company will shell out the big bucks to have the best guy as CTO. The search starts and ends with a good CTO resume.
Use the Combination Format
A CTO makes big decisions that can change the fortunes of the company. The ability to call the shots doesn't happen overnight; it's honed through years, even decades, of experience.
Thus, the Combination Format is the ideal resume format for a high-level position such as CTO.
The Combination format combines the salient features of the Reverse-Chronological and Functional formats. All the sections of the resumes that incorporate time periods like Work Experience, Education, and Seminars Attended are presented in reverse-chronological order.
However, the Work Experience section, no matter how extensive, is placed near the end of the resume and gives way to your skills and qualifications.
The Combination format structure that we recommend for your CTO resume is as follows:
Contact Information
Career Summary
Summary of Achievements
Core Competencies
Work Experience
Education
Include a Career Summary
With a number of similarly qualified candidates vying for the same position, you cannot be gun-shy with your CTO resume.
Right after the Contact Information section, write a Career Summary. This is similar to an Objective Statement in that it functions as a sales pitch. The difference is that instead of addressing the needs of the employer, you're summarizing your strong points and career highlights.
Here's an example of a Career Summary:
Decisive, proven, and results-driven Chief Executive with more than 20 years of experience as an entrepreneur and Chief Technology Officer of a Top 100 company. Developer, planner, and facilitator of several cutting-edge operational systems that have significantly reduced costs and exponentially increased productivity.
Create a Summary of Achievements
The summary of achievements is a short-list of your career highlights as CTO. The summary of achievements must be presented in bullet point format and most importantly, substantiated with actual figures.
Here's an example of a summary of achievements:
Introduced technological innovations that increased the profitability of ABC Company by 125%.
Streamlined existing workflows that reduced operational costs by 56%.
400% improvement in productivity contributed to the year-on-year growth of revenues from US$45 Billion to US$61 Billion.
Spearheaded the team that developed the highly-popular productivity app MoneyTime.
State Your Core Competencies
Which areas of the job and business are you good at? Listing your core competencies provides 2 benefits for your resume.
The list of core competencies will support your Career Summary and Summary of Achievements.
The usual core competencies often function as high ranking keywords that help the recruiter identify the qualities needed for the position or help you pass the company's Applicant Tracking System (ATS).
CTO Skills List
Given the expanding role of technology in business, companies want a CTO with the requisite skills to ensure results. What qualifications and abilities must be seen on your CTO skills list?
Education – A candidate for CTO must have acquired a Bachelor's Degree in an IT-related field such as Computer Science, Management Information Systems or Computer Engineering.A Master's Degree in Computer Science or Business Administration will give your resume a big boost.
Business Acumen – To know how technology is applied to achieve success, a CTO must have an excellent understanding of how business works.He must be knowledgeable on all areas of business – Operations, Procurement, Supply Chain Management, Human Resources, Accounting, Marketing, and Sales.
Leadership – Introducing new technology systems and developing proprietary software entails a huge budget. The cost of these types of projects is subject to time – delays have an inflationary impact on budgets.A CTO must have outstanding leadership skills to get everyone on the team moving forward and staying on schedule.
Decision-Making – As we mentioned, a CTO makes the tough decisions – the one no one else wants to make.For example, to streamline costs, you may have to outsource certain processes to qualified but cheaper third-party service providers.You may get some heat from HR and labor, but if the move reduces cost without compromising quality of work then you have to get it done.
Communication – A CTO also works like the Chief Communications Officer in that he's responsible for communicating the company's strategy for technology.Communication has to be delivered clearly and properly articulated to avoid mistakes.
CTO Duties And Responsibilities For The Work Experience Section
For a position as integral to the success of the company as a CTO, it's very important to have a work experience section that clearly lays out the key duties and responsibilities.
Here are 4 tips on how to write a work experience section that can tilt the recruiter's preference to your resume.
Tailor-Fit the Duties and Responsibilities to the Company's Needs
The technological needs of companies will vary. For the recruiter, he wants to see which candidate has the experience to help the company meet its objectives. Before writing your work experience section, go back and review the job ad.
The job ad will state the objectives of the company for hiring a new CTO. Likewise, you will see the duties and responsibilities that the company plans to hand down to the incoming CTO.
Evaluate your work experience to date and identify the functions you carried out that are the same or similar to the ones summarized in the job ad. Place them at the start of the first work experience entry.
It's also advisable to perform some research on the company you plan to apply to. You can get a better idea of how the company is doing; the latest developments as well as current pain-points.
From there, leverage your experience and present experiences that show you were able to address these pain-points by finding the best technological solutions.
Highlight Your Accomplishments
For a top-level position as CTO, it's about the results you delivered throughout your career. Mention a good number of accomplishments in the work experience section.
This isn't about bragging rights or being a show off.
To win the job from other qualified candidates, you have to pull out all the stops and prove to the recruiter that you're not all talk – that you've delivered quantifiable results to your employers.
As always, make sure your accomplishments are supported by numbers or statistics.
Focus on Quality – and Quantity
The usual advice we would tell job seekers about resume length is to keep it down to just one page.
We have to make an exception for someone applying for a CTO position.
It's expected that someone who's at this level has acquired extensive training, education, and work experience. To be considered the top executive in the area of technology, you must be better than everyone else.
For this reason, don't be constrained by the page length. If you have to use 2 to 3 pages to get all the key information available on your resume, go for it.
Yes, recruiters are said to spend only 6 seconds on a resume. But for a high-level position as a CTO, he will certainly dedicate more than 6 seconds.
It's also possible that the final decision to consider a candidate will not rest on the recruiter but the Chief Executive Officer (CEO). Thus, the recruiter may tend to scrutinize resumes more closely.
Write Clearly
It's important to include technology jargon to add more substance to your duties and responsibilities. However, the job descriptions must be clearly written. You don't want the recruiter to frequently Google the terms you included in the work experience section.
Remember, that you're not creating a work experience section for yourself but for the company's recruiter to understand.
Other than the job descriptions we used in our sample resume for a CTO, here's a summary of duties and responsibilities that are clearly written and easy to understand:
Research on the latest technological innovations; analyze the products and services that are aligned with the company's objectives.
Design the technological strategy for the company.
Prepare reports for submission to the executive group.
Conduct a periodic review of the current technological profile.
Recommend changes and improvements to process flows that are contributing to lags.
Present a Quarterly Review on the KPI's that were previously identified and entrusted to the IT Department.
Review the company's budget of IT.
Entry-Level CTO Resume
To be clear, an entry-level CTO resume is from someone who has had extensive work experience in a similar role and feels he's ready to assume this high-stakes position in an organization.
It's very unlikely that a fresh college graduate can launch his career in technology as a CTO right-off-the bat unless he owns the business.
Therefore, you will encounter challengers for this position. How can you make your entry-level CTO resume stand out from the rest?
Stick to the Combination Format – For the same reasons stated in the section "How To Write a Good CTO Resume", use the Combination format for your entry-level resume.
Tailor-Fit Your Work Experience – Review the job ad and pick out the duties and responsibilities summarized by the company that you have done or are familiar with. Then, prioritize these functions in your work experience section.
Highlight Your Qualifications – Include a Career Summary, Summary of Achievements, and quantify your accomplishments with actual figures in the work experience section.
If you acquired new skills, certifications, or licenses that are relevant to the position of CTO, make sure these are included in your resume. Always keep your resume updated before sending it out to potential employers.
We are sorry that this post was not useful for you!
Let us improve this post!
Tell us how we can improve this post?