IT Project Manager Resume Sample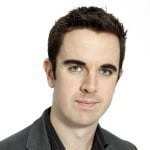 Jason L. Simmons
Address:         890 Valley Drive, San Francisco, CA
Phone:            (949) 338 990
Email:            [email protected]
Current job:  IT Project Manager, APEX Tech Solutions Inc.
---
Objective
Highly driven PMP Certified IT Project Manager with 7 years' experience and expertise on innovative project management methodologies, seeks tojoin your company's IT global division in providing excellent business solutions and service to your customers.  
---
Skills
MBA in Technology Management


PMI Certified Project Management Professional

Proficient in Custom software development, Database Design, System Migration/Integration and Systems Engineering

Experienced in overseeing completion of IT Project Lifecycle

Effective business strategist

Excellent communicator

Multilingual- Fluent in English, Chinese and Spanish; conversational in Nihonggo

Member of Project Management Institute since 2015
---
Work Experience
Senior IT Project Manager, 2017 to present
APEX Tech Solutions, San Francisco, CA
Duties and Responsibilities
Supervises software and database system development, implementation and maintenance for 3 major clients of the company

Selects tools and systems based on the clients' business needs and budget

Focuses IT team on business objectives to ensure that project is completed on time, within budget and as per client's expectations.

Prepares detailed project plans, schedule, budget and work distribution structure

Delegates tasks to team members and monitors work progress

Coordinates with HR department on recruitment of IT members for projects

Directs IT team of developers, analysts, cyber security specialists and programmers.
IT Project Manager, 2015-2017
Smart Solutions, Los Angeles, CA
Duties and Responsibilities
Supervised team through all the stages of software development cycle  

Guided two teams in Database development for clients

Directed rollouts of new software and IT systems for three of the company's top clients

Monitored project progress and led team to finish on schedule as per clients' specifications

Oriented members on Agile and Waterfall project management methodologies
Implementation Manager, 2016-2017
Orion Tech Link, Los Angeles, CA
Duties and Responsibilities
Consolidated customer care solutions

Facilitated software customization and monitored defects using SDLC

Customized billing process

Computed cost estimates and allocated budget per task

Produced project status reports
---
Education
Colorado Technical University
MBA Technology Management, Online Degree
Colorado Springs, CO
2015-2017; GPA 3.7
California State University
BS in Computer Science
Los Angeles, CA
2014-2015; GPA 3.6
Waldorf High School
High School Diploma
San Francisco, CA
2015-2016; GPA 3.4
---
Certifications
Project Management Professional training obtained from PMI Project Management Institute

CompTIA Project Training Program obtained from PMI Project Management Institute
---
Personal information
Single

Date of birth 5/19/1986

Hobbies include computer programming, App development and learning foreign languages.
Resume Writing Tips for IT Project Managers Job Positions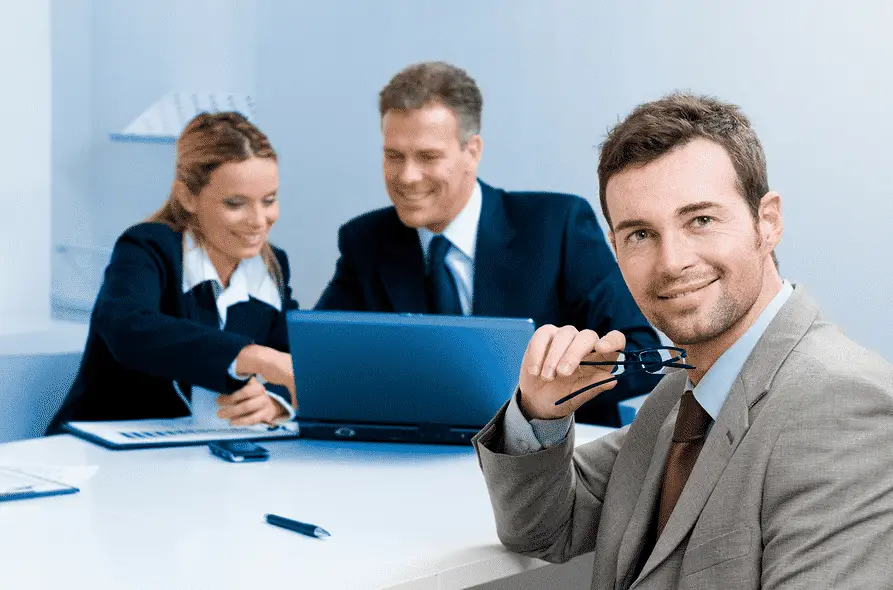 How you present and write your resume greatly affects the outcome of your application. Your resume creates the first impression of you so it must show your best attributes in order to qualify for an interview.
How do you capture and maintain the reader's attention? Here are some tips to help you.
Keep it brief and concise.  

If your draft exceeds three pages, filter your content.  Hiring managers do not have time to go over lengthy resumes.  They scan for a few seconds and decide if he/she wants to hear more from you. They know exactly what they are looking for so keep everything relevant.  

Highlight your best qualities.

Distribute your key credentials in your resume. Do not put them all in one section. Proper placement of your best qualities will keep the reader interested from top to bottom.  

Choose an easy to read format.

Use bulleted list in presenting your strengths and work history so the reader can easily navigate through your content.  Use a short sentence or phrase per bullet point.

Intensify skills and experience with the active Verbs.

Begin your work history bullet points with strong action words.  Avoid generic verbs like

led, worked

and

did

.  Opt for more compelling words to catch attention.  
If you led a group, use chaired, coordinated, headed or oversaw.  Instead of stating you improved something, say customized, modified or redesigned.  Make your resume more exciting by choosing the right kind of action words.
What to Write in an IT Project Manager Resume Objective
A resume objective is written to express a career goal and highlight the best attributes suitable for the open job position.  The purpose of including one in your resume is to create a good impression.  
A quick scan is all you will get from the hiring manager so it is important that your top entry merits the right amount of interest.
In our IT Project Manager Resume Sample Jason wrote:
"Highly driven PMP Certified IT Project Manager with 7 years' experience and expertise on innovative project management methodologies, seeks to join your company's IT global division in providing excellent business solutions and service to your customers."
Jason's objective is impressive enough to prompt the hiring manager to read the rest of his resume. What makes it effective?  He handpicked qualities that made him stand out.  
He described himself as highly driven and then added his PMP Certification and level of experience to validate his expertise.  Jason clearly stated his strong desire to join the company and what he intends to contribute.  
Write your objective statement in the same manner in order to get a favorable response.
What to Write in the IT Project Manager Resume Skills Section
The resume skills section is where you list and emphasize your skills and abilities relevant to the position you are eyeing.  Present yourself as the best candidate for the job by filling this section with your top qualities and best achievements.  
Educational Attainment.

You need to be a Bachelor's degree holder to become an IT project manager.  Relevant courses are Computer Science and Information Technology.  List relevant information only.  You do not have to list all the clubs or organizations in college that you actively participated.  Include GPA, citations and internships.

Certifications.

Earning project management credentials such as Project Management Institute's PMP Certification will validate your skills and expertise. This will increase your chances of securing a position in the company. List your certifications on the "Skills" section so it can be seen immediately by the hiring manager. Provide more details on your training programs in the Educational Attainment section.

Additional Skills.

These are the skills that can tip the odds to your favor, when you are compared to another candidate whose credentials are similar with yours.  For example, in our IT Project Manager Resume Sample, Jason indicated that he is multilingual. Although this skill is not required nor related to IT, it will be deemed useful in foreign business transactions by the hiring manager.

Associations.

Membership in professional associations show that you are intent on improving your project management skills and serious about your career progress.  Include information on your memberships in the strengths section so the hiring manager will be able to immediately take note of it when she scans your resume.

Administrative Skills.

Companies have specific requirements for the open position.  Review the Job posting really well.  Make a list of your administrative skills and choose the ones that match the company's requirements.  Highlight these skills in the strengths section and make sure to substantiate them with your work experience.

People Skills.Take a look at our IT Project Manager Resume Sample.  If you go over his work experience, you'll notice that Jason clearly presented himself as someone who is professional, good in problem solving, decisive, flexible, adept in planning and capable of leading. It is important to show that you have skills that enable you to manage people effectively.  Use concrete statements, like Jason did in describing your responsibilities at work.
IT Project Manager Job Seeking Tips
The demand for IT Project Managers has risen over the years as technology continues to be a key component in successful business operations. Many companies adopt teams and project-based methods to get things done efficiently and they seek the best people to head their IT teams.
Where do you find job opportunities? If you are looking for a career advancement opportunity, begin with your existing contacts. Get in touch with your previous clients and colleagues.  They wouldn't hesitate to refer you to their contacts if you have provided them excellent service in the past.
You should also tap into your professional association. Seek assistance from other members so you can connect with the right people in the industry.  If you are an entry-level IT Project Manager, the Internet is rife with online sites that cater specifically to your industry.
Take the time to check the websites of companies you wish to apply for. Some may not have published ads in local and national newspapers but may have job ads online. You could also find out directly if there are job openings by sending a query on their "Contact Us" web page.
Always keep in mind that your resume is a very important career tool. When it works, you get a job and when it doesn't you don't get to work.
We are sorry that this post was not useful for you!
Let us improve this post!
Tell us how we can improve this post?