Systems Administrator Resume Sample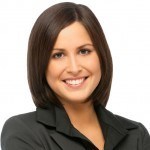 Gerard F. Lawrence

Address: 2525 Foxhall Road, NW Washington, DC..
Phone: (202) 978 6431
Email: [email protected]
Current Job: Systems Administrator; Wilshire Financial, Washington, DC
---
Objective
CompTIA Server+ and MCSE Certified Systems Administrator is desirous of having a career in IT at Bingham Technologies. I understand that your company designs and develops the systems for a number of the biggest banks in DC. This is a great opportunity for me to showcase my skills, knowledge, and experience as I have been a Systems Administrator in the finance industry for 7 years.
---
Summary of Qualifications
Certified; CompTIA Server+
Certified; Microsoft MCSE
Certified; JavaScript
Knowledgeable with CompTIA Network
Knowledgeable with Python
---
Work Experience
Systems Administrator; 2013 to Present
Wilshire Financial; Washington, DC
Responsibilities:
Promoted to Systems Administrator in 2013; tasked to configure, maintain, and troubleshoot the technological infrastructure of Wilshire Financial.
Design and develop a systems platform that runs on MS Windows.
Introduce productivity tracking software that monitors the productive hours of the employees; identifies pain points, and recommends solutions.
Assist the Network Administrator in designing and implementing tight security and data protection measures.
Create a manual to help IT personnel troubleshoot minor problems in the system.
Assist HR in recruiting, selecting, and hiring new employees for the IT department.
The productivity rating of Wilshire improved by 300% since the introduction of the proprietary productivity software.
Wilshire was able to fend off malware attacks to the network with a success rate of 100%.
IT Specialist; 2011 to 2013
Wilshire Financial; Washington, DC
Responsibilities:
Diagnose, identify, and troubleshoot problems in the hardware and software programs used in the IT system.
Perform customer service duties by attending to online banking service complaints that are relayed by the bank's clients and customers.
Develop a massive 50-page company website that maintains a download speed of under 3 seconds per page.
Transfer more than 100 emails through various domains without loss of data.
Provide assistance to the bank's more than 50 branches in the area.
---
Education
College
Bachelor Degree
Computer Science
San Francisco State University
San Francisco, CA
2008 to 2012
High School
Gateway High School
San Francisco, CA
2004 to 2008
---
How To Write A Good Systems Administrator Resume
Recruiters will be zoning in on your strong technical skills and other qualifications as a Systems Administrator. Follow our tips below to make a good Systems Administrator resume that could land you a job interview.
Choose the Combination Format
The Combination format puts your technical skills at the forefront of the resume while still effectively showcasing your extensive work experience.
The structure of the Combination will arrange the sections of your resume in this manner:
Contact Information
Objective Statement
Summary of Qualifications
Education
Work Experience
With a position as technical as a Systems Administrator, don't worry about submitting a resume that exceeds one page.
Your objective is to impress the recruiter and the resume might be your only chance to do that. As long as the information contained in your resume is relevant, go ahead and put it there.
Write a Tech Skills-Heavy Objective Statement
Don't listen to advice that your Systems Administrator resume doesn't need an Objective Statement because the recruiter is only looking for proof of competence or that no one reads it.
If the resume is your marketing brochure, the Objective Statement is where you pitch your qualifications to the recruiter. In 3-4 sentences, you should convince the recruiter why you're the best candidate for the job.
To do this, write a tech skills-heavy objective statement.
How to do this?
Lead-off with the certifications or licenses that you've acquired.
Follow up with your years of experience.
Don't forget to mention your objective – why you're applying for this job.
Tease the recruiter by sharing your biggest accomplishment.
Here's an example:
Systems Administrator with certifications in Microsoft (MCSE), Oracle Linux, and CompTIA Server+ and 7 years of work experience is desirous of joining your IT team. For 5 years, I managed the process flows of Lansing Manufacturing. My biggest accomplishment is lowering their operating costs by 78% in 2019 by introducing frequent upgrades and improvements in the system.
And yes, the recruiter will read the Objective Statement. It will be one of the first sections that he will come across on your resume.
Quantify Your Accomplishments
It's not enough to put your accomplishments in words. Substantiate your accomplishments with numbers.
Nothing catches the attention of a recruiter than numbers that validate the applicant's claims. Numbers help quantify your statement and will make it easier for the recruiter to grasp what you can do for the company.
Use the Right Verbs
The use of the right verbs will make your job descriptions easier to read and understand.
What are the ideal verbs for the Systems Administrator's job descriptions?
Administer
Analyze
Evaluate
Review
Test
Develop
Design
Update
Monitor
Operate
Process
Investigate
Report
Maintain
Attend
Address
Install
Implement
Support
Systems Administrator Skills List
To become an in-demand Systems Administrator, your resume must highlight the skills and qualifications that inspire confidence in the recruiter.
What types of skills and qualifications should be seen on your resume?
Education – You can rest assured that HR will prefer candidates with a Bachelor's Degree in an IT-related course such as Systems Administration, Computer Science, and Management Information Systems.

Review the job ad carefully as some companies may prefer those with a Master's Degree.

Certification – Getting certified in the most in-demand programming languages, operating and networking systems will surely move your resume up the pile.

Among the preferred certifications are MCSE, Oracle-Linux, CompTIA Server+, and RHCE.

Problem Solving – As a System Administrator, not only will you solve problems but you will also anticipate them. This requires having an active and creative mindset that frequently looks at worst-case scenarios.

Likewise, you must update your knowledge of the software and hardware programs that you're managing.

Communication – You'll be working with a team that has people with various skills in IT. Each person will have a different responsibility. Having excellent communication skills will contribute to the success of the team.

This means regularly updating your team with your progress, disclosing problems that you've encountered, and coordinating with some of your team members on areas of the job that require collaboration.

Ability to Handle Stress – Yes, the job pays well but it can be stressful. If you're the Systems Administrator for the Central Bank and the system bogs down, you could be working through the weekend to get the bugs out.

Businesses rely on the dependability of their systems to ensure smooth operations. A prolonged system breakdown can cost the company a lot of money.
Systems Administrator Duties And Responsibilities For The Work Experience Section
The duties and responsibilities of a Systems Administrator are specific to the needs of the company. The work experience section is very important because it lets the recruiter know if you have the knowledge and the practical experience to manage the scope of work that will be delegated to you.
Here are a few tips on how to present your System Administrator duties and responsibilities in the work experience section that will compel the recruiter to strongly consider your application.
Customize Your Job Descriptions
One of the costly mistakes job seekers do is be satisfied with sending out cookie-cutter resumes. A resume is a tool for communication. You are communicating your skills, abilities, experiences, and other qualities to the recruiter.
As we mentioned earlier, companies have different needs for their Systems Administrator. Address the company you're applying for by customizing your job descriptions to fit the company's needs.
Review the job ad and study the duties and responsibilities to be assigned to the new Systems Administrator. Can you handle these tasks?
Give the answer in the work experience section by citing duties and responsibilities that you handled which were the same or similar to the scope of work stated in the job ad.
Give Specific Details
Yes, it's better to keep your job descriptions short and to the point but don't leave out the important details.
Here are a few examples of complete job descriptions:
Design 4517 domain; improve the migration of all business processes to the new site by more than 68%.
Preside over the company's shift of operating system to Microsoft.
Develop, implement, and manage the new security system and its protocols including the 2-factor authentication process.
Organize the VoIP set up of the company's sales team.
Create a WorkForce 299 proprietary software program to improve workforce management efficiency.
Don't Get Technical
What's simple and natural language for you may seem like Greek to the recruiter. Yes, it's easy to get carried away with sharing your sought-after technical skills. However, don't get overly technical.
Write your resume for the recruiter. His expertise is Human Resources, not IT. Write in a manner that's easily understood. Avoid using technical jargon but include the official names of the software or hardware that you're using.
Organize with Bullet Points
Bullet points make your resume look more orderly and neat. For the recruiter, bullet points make his job easier as he's able to look for your best qualifications right away.
5 to 8 job descriptions are enough. However, if you've been in the industry for more than 10 years, you can be excused for going past the first page and having more bullet points in your work experience section.
Entry Level Systems Administrator Resume
Are you planning to start your career as a Systems Administrator? Don't worry about your entry-level Systems Administrator resume. For the recruiter, he's more interested in what you can do for the company in the present and in the future.
Use the Functional Format
The format of the Functional is similar to the Combination. The difference is that the work experience section is not extensive.
Your purpose for using the Functional is to highlight your skills as a way to offset your lack of work experience.
Include Freelance Work
Go to any online job platform and IT-related jobs are in very high demand. If you've tendered work as a Systems Administrator as a freelancer, include this information on your resume.
Highlight Other IT-related Work Experience
Did you work as a web developer before? Were you hired as an IT Support Agent at a contact center?
These are experiences that have relevance to the job of a Systems Administrator. Highlight these experiences on your resume.
Share Your Story
Use the Objective Statement to share your story with the recruiter.
Why do you want to become a Systems Administrator? Is it because you find the job challenging? Are you the type of person who likes to solve technical problems?
Let the recruiter know your motivations for becoming a Systems Administrator.
Technology evolves all the time. New innovations are introduced almost on a daily basis. This means that you must try to keep up with all the changes in technology by taking additional courses or attending seminars.
When you acquire new skills, make sure these are included in your resume. Like technology, a resume must remain dynamic.
We are sorry that this post was not useful for you!
Let us improve this post!
Tell us how we can improve this post?