QA Tester Resume Sample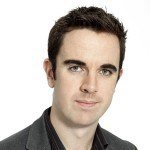 Adam Y. Bradley
Address:        890 Trees Blvd., San Jose, CA
Phone:           (408) 4328765
Email:            [email protected]
Current Job: QA Tester, Genesis Tech, San Jose, CA
---
Objective
Certified QA Tester with 7 years of work experience seeks to join the growing organization of Blue Dot Tech Corp as a Senior QA Tester. I am driven and committed to develop test plans and strategies that will uphold the high standards of quality your products are known for.
---
Skills
Certified Software Tester (CSTE)
Expertise on QA Automation tools like Selenium (RC, WebDriver), CodedUi, QTP, Jenkins (CI), TestNG, Cucumber, Postman, SoapUI, Test LAB
Ability to develop and update scripts written in Bash and Python
Proficient in developing software or test automation in Java
Working knowledge of bug tracking tools such as Atlassian and Jira
Well versed with Spark and related applications (Kafka, Spark SQL)
Strong Communication skills
Excellent attention to detail
Team oriented
Efficient multitasker
---
Work Experience
QA Tester, 2016 to present
Genesis Tech, CA
Duties and Responsibilities
Works with 18 data analytics engineers and 8 QA Testers in developing automated testing scripts and manuals.
Creates testing software that authenticates test results and gauges scalability of big data systems.
Collaborates with 33 product managers and development teams to create/update testing strategies.
Outlines software quality assurance metrics such as defect densities and implements new test plans for bug tracking and error detection.
Prepares comprehensive reports on quality test results and presents findings to software creation team to immediately establish corrective measures.
QA Tester, 2012 to 2013
Ascent Technology, CA
Duties and Responsibilities
Verified the quality of products due for release based on established users and standard acceptance criteria.
Completed functional, end-to-end, regression and verification tests on various software applications and platforms.
Collaborated with software development team members to establish immediate resolution of identified issues and provide internal support.
Identified, recorded and monitored quality issues in order to determine root cause of defects.
Recommended improvements to software which improved user experience by 90%.
QA Tester, 2012 to 2013
Nova Tech Industries, CA
Duties and Responsibilities
Created, designed and performed comprehensive test procedures to ensure products passed high standards of quality prior to release.
Established QA quality metrics, tracking and prepared status update reports which were distributed to selected investors.
Coordinated closely with Production Department to recognize the nature of incoming defect calls and recommended system revisions to avoid recurrence of quality issues.
Prepared detailed reports on bugs and errors discovered after conducting post release/post implementation testing.
Executed manual or automated test cases and analyzed results which were forwarded to QA Engineers and QA Lead.
---
Education
Bachelor of Science in Computer Engineering
California State University, Long Beach, CA
2016-2017; Cum Laude
High School
Adamson High School, Santa Clara, CA
2015-2016; GPA 3.75
Certification:
Certified Software Tester (CSTE) by Quality Assurance Institute (QAI) since 2016
---
Personal information
Status: Single
Date of Birth: March 13, 1989
Hobbies include photography, model building and Kendo.
QA Tester Resume Skills List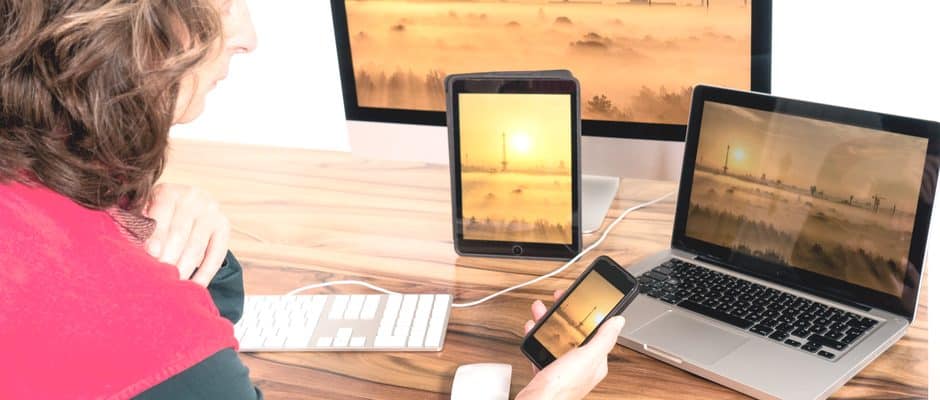 We have reviewed current Job Listings for QA Testers and narrowed down the list for you. Here are the must have skills that needs to be included in your QA Tester skills list.
Education.

A degree in Information Technology or Computer Science related field is required. In preparation for a career in QA, you need to learn programming concepts, data structures, computer organization, assembly languages, statistics, software engineering, artificial intelligence and computer architecture.
Certification.

Although certifications are not strictly required, having them will certainly help you stand out because it reflects your commitment to keep yourself updated on standard testing definitions and technology developments. We made sure Adam's certification is highlighted throughout our example of a resume for QA Tester. There are many types of certifications for QA Testers given by International Software Testing Qualifications Board (ISTQB) and Quality Assurance Institute (QAI). It is best to research first on the type of certification that suits your skills and level of experience before you sign up for a training course.

Technology Skills.

Employers specify the software testing tools and techniques that applicants should be knowledgeable on. Make sure that you match these skills and indicate them in your list of strengths. Add relevant computer skills to boost your qualifications. For example if you are applying for a Gaming QA Tester position, proficiency with virtual reality hardware and games will give you an advantage.

Attention to Detail.

To become a successful QA Tester, you must have a keen eye for detail. It is your job to spot flaws or bugs in the system to ensure that the software/game will be error free prior to release.

Team Player.

You will be collaborating with different groups of people who are involved in the creation of the software, App or game. It is necessary to have a team player mindset so issues discovered can be corrected in a timely manner.

Ability to Multitask.

Competitors are always trying to outdo each other in this business. It all boils down to who releases the new App, software or game first. It is very important that you accomplish end to end testing procedures in a timely manner so the target schedule of product release will be met.

Good Communication Skills.

You need to be a good writer and speaker in order to deliver information to management and development teams. It is important to know how to convey your insights in a language that everyone can comprehend. Remember that there are people in the organization who do not belong to the techie tribe.
QA Tester Resume Objective
Hiring Managers will take one quick look at your resume and decide whether to read on or not. Your QA Tester resume objective should serve as an attention bait.
A good objective is like a headline that entices a person to click. The key here is to capture the interest of the reader and prompt him to read the rest of your resume.
Start by reviewing the Job Ad carefully and select the skills and traits that you would include in your objective. We started our sample resume objective for a QA Tester by stating Adam's certification. This will probably listed as the top requirement in most job ads for QA Testers. Get ahead of the competition by placing your certification front and center of your objective statement.
Follow it up with your years of experience and then indicate the position you seek plus the name of the organization you wish to join.
In the following sentence, briefly state what you wish to contribute to the company. Take your cue from the company's mission statement so you can align your goal is with their vision. Keep your objective statement concise. Two to three sentences will do.
QA Tester Resume Format
Use the reverse chronological for your QA Tester resume format. This will allow you to show how your career progressed over the years.
As you have read from our sample work experience for QA Tester resume, start with your current job and work your way backwards. Stick to a 10-year time frame and make sure to only include relevant job positions.
List your Educational background in reverse order too. Start with the latest training course you completed, followed by your college degree and high school.
The contents of your resume should be arranged in the following order as we did in our sample resume template for QA Tester:
Contact Information
Objective Statement
Skills
Work Experience
Education
Certifications
Personal Information
Entry Level QA Tester Resume
You do not need to use formatting tricks like oversized fonts just to fill one page. What is important is that the Hiring Manager sees what he expects to see in your entry level QA Tester resume.
When you don't have enough experience, you have to put the spotlight on your skills, qualifications and trainings received. Other than your degree in computer science, list all the training courses you completed.
Show that you have taken the steps to acquire more knowledge needed for the job. This information will certainly beef up your resume and earn you an interview slot.
Do not forget to include extra-curricular activities that you participated in college and high school to demonstrate your leadership skill and team player mindset. Make sure to use this section to substantiate your list of strengths.
In order to convince the reader that you are a good match for the position, you need to do your homework. Read the job ad carefully and research on the company you are eyeing to join. This will allow you to get a good grasp on the kind of employee you are looking for.
QA Tester Resume Writing Tips
Be as precise with your resume as you would be when creating scripts. Take some time to read through our QA Tester resume writing tips before finalizing your application.
Use Bullet Points – Bullet points are a great way to organize your Skills, Work responsibilities and Certifications to ensure that the hiring manager will clearly see what you want him to see. Given the short amount of time the reader will allot for each resume, it is necessary to use an easy to read format.
Use the Appropriate Verbs – When you list your responsibilities, begin each bullet point with the appropriate verbs to clearly demonstrate the tasks you performed at work.
Validate Achievements with Numbers – Don't just state achievements. Substantiate them with numbers to further strengthen the impact of your contribution. For example: Indicate the number of employees you mentored or quantify the change you helped generate in % increase/decrease.
Recommended improvements to software which improved user experience by 90%
Works with 18 data analytics engineers and 8 QA Testers in developing automated testing scripts and manuals
The job of a QA Tester is high in demand and is highly competitive. Having a good, effective and well-written resume will help you get further ahead.
We are sorry that this post was not useful for you!
Let us improve this post!
Tell us how we can improve this post?