Senior Program Manager Resume Sample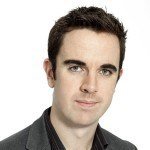 Kyle N. Thompson
Address:            2112 Upper Afton Road, E. Saint Paul, MN.
Phone:              (651) 448 6213
Email:                [email protected]
Current Job:    Senior Program Manager; Hybrid Tech LLC, Saint Paul, MN.
---
Objective
Masters degree in Information Systems Management; certified expert in Microsoft, JavaScript, C++ and Python with more than 10 years experience managing projects and programs for various I.T. companies seeks the position of Senior Program Manager for Equinox Business Solutions. In addition to my expertise in the field of I.T., I have experience in the different areas of Program/Project management: Budget Planning and Analysis, Personnel Management. Workforce Management and Process Improvement.
---
Skills
Masters Degree – Information Systems Management.
Bachelor Degree – Management Engineering
Certified Expert – Microsoft, JavaScript, C++, and Python.
10+ years experience in the field of IT.
Diverse skill set; experienced managing different areas of projects.
Problem-solving ability.
Creative thinker.
Results-driven.
Excellent leadership qualities.
---
Work Experience
Senior Program Manager; 2015 to Present
Hybrid Tech LLC; Saint Paul, MN.
Duties and Responsibilities
Involved in the design and development of the control systems created by Hybrid Tech for its clients; includes program implementation, advanced diagnostics, repairs, and maintenance.
Conceptualized and developed the Hybrid Tech proprietary framework and process flow for the design and application of solutions in accordance with industry best practices and standards.
Leads initiative to solve highly-complex and technical cross-functional issues that are commonly experienced by Hybrid Tech's clients.
Collaborates with Hybrid Tech's international team of technology experts in an effort to resolve problems and issues of clients from remote locations.
Conducts periodic audits and evaluations as bases for preparing recommendations intended to improve current processes and frameworks.
Senior Program Manager; 2013 to 2015
Optimum Technology Solutions; Saint Paul, MN
Duties and Responsibilities
Ensured the safety of the working environment by regularly evaluating conditions and interacting with departments in Engineering and Human Resources.
Reviewed proposed budget as a basis for planning large-scale and programs regarded as ambitious that were designed to solve complex business issues.
Managed and coordinated with various teams designated to accomplish various tasks and assignments.
Facilitated close collaboration and communication with key departments within the organization.
Assisted Human Resources in the recruitment, testing, evaluation and selection of talent for various projects.
Senior Program Manager; 2012 to 2013
Amritraj Technologies; Saint Paul, MN.
Duties and Responsibilities
Designed and developed predictive and programmable dialer programs for Amritraj's B2B clients in the contact center industry.
Worked closely with the company's principal office in Kolkata, India; assured Quality Assurance measures were implemented for international clients/
Provided consultation to the company's Marketing and Sales departments to establish monthly revenue targets.
Coordinated with the Finance Department to set budget parameters on a monthly and annual schedule.
Tracked and evaluated the performance of all programs that were designed, designated, and turned over as proprietary software of clients.
---
Education
Masters Degree
Information Systems Management
University of Minnesota
Saint Paul, MN
2013 to 2015
College
Management Engineering
University of Minnesota
Saint Paul, MN
2015 to 2016
High School
Humboldt High School
Saint Paul, MN
1996 to 2015
---
Certifications – Expert Level:
Microsoft; CED Solutions, 2016
Python; CED Solutions, 2016
Java Script; CED Solutions, 2015
C++; CED Solutions, 2015
---
Personal information
Status: Married
Date of Birth: October 25, 1983
Hobbies include mountain climbing and guitar.
Senior Program Manager Skills List

Like we mentioned earlier, Senior Program Managers are needed in every industry. You won't be limited to specific tasks. Your scope of work is more general. Thus, your Senior Program Manager skills list should likewise cover basic areas of management.
Education.Companies prefer those with a Masters Degree. It can be for your specialization or for Project Management. In our sample job description for Senior Program Manager, Kyle has a Masters degree in IT. If you are serious about this career, invest in education. It can be very competitive. You will need every advantage you can get. Don't worry. It will pay you well enough to recover your investment.
Certifications.Check the job requirements. Some may prefer those with certifications or licenses. In our resume sample for Senior Program Manager, Kyle has certifications in multiple programming systems. If you haven't had any luck in the job market, try getting certified in relevant courses. Certification courses will give you better credibility. It will also give your resume a boost.
Varied Skill Set.A Senior Program Manager functions as a Project Manager. You will handle various tasks. You should be familiar with budget planning, workforce scheduling, and overseeing daily assignments. Excellent Communicator. You will be working with a team. It is important to be an excellent communicator. Miscommunication can lead to costly mistakes. You should be a good listener. You should also have the ability to articulate instructions and opinions.
Strong Leadership Qualities.A talented team will not go far without a strong leader. A program or a project will have different tasks. You have to follow a time-table. As the leader, you have to make sure everyone is doing their job. Quality of work must be up to standard. The pace of work must comply with the target deadlines.
Senior Program Manager Resume Objective
Review the job ad before writing your Senior Program Manager resume objective. It will have the details you should include in your objective statement.
In our sample resume objective for Senior Program Manager, we started out with his highest educational attainment. Having a Masters Degree is a big advantage. It will certainly vault you above those who don't have it.
Then in with the job, we ran off the list of certifications Kyle has. This will add more value to his resume. Companies don't want to spend much time training people. They want you to hit the ground running. Proof of competence is always a big plus.
Lastly, we outlined Kyle's background in other aspects of management. We did this to make him look more well-rounded.
Keep your objective statement short but concise. Make sure it has all the key points stated in the job post.
Senior Program Manager Resume Format
Seniority implies experience. Use the reverse chronological for your Senior Program Manager program. The recruiter wants to know what you have done in your career. This format makes it easy for the recruiter to assess your qualifications.
Always start off with your most recent experience. From there, work back to your earliest relevant experience at work. The same approach should be applied to your education.
You should also set up the sections this way:
Contact Information
Objective Statement
Skills
Work Experience
Education
Certifications
Personal Information
Another format to consider is the Combination. In this format, you shift the focus to your strongest skills. This will benefit those who have a professional license or multiple certifications. The combination format will look like this:
Contact Information
Objective Statement
Skills
Certifications
Education
Work Experience
Personal Information
Entry Level Senior Program Manager Resume
As long as you have higher education, you'll be fine with an entry level Senior Program Manager resume.
The minimum educational attainment is a college degree. If you have a Masters Degree, it will offset your lack of experience.
The next thing you should do is review your current level of experience. Did you perform tasks similar to those of a Project or Program Manager? Did you supervise or manage teams? Were you able to produce measurable results? These are types of information that could push your chances of getting the job.
Finally, use the functional format. Similar to the combination, its focus will be on your skills. Your resume should be set up as follows:
Contact Information
Objective Statement
Skills
Education
Certifications
Work Experience
Personal Information
Senior Program Manager Resume Writing Tips
Put off submitting your application until you've read our Senior Program Manager resume writing tips:
Don't Worry About the Length – Usually, we would tell you to keep the length short. However, we have to make an exception on this one. As a Senior Program Manager, it is expected that you are well-experienced. The rule-of-thumb in resume length is "One page for every 10 years". So if you have more than 10 years under your belt, don't worry about length.
Keep It Concise – No, this is not contradictory. Even if your resume is more than one page, focus only on the relevant details. Use bullet points to organize your details. However, keep it to no longer than 8 bullet points. Highlight tasks that are related to the job post.
We are sorry that this post was not useful for you!
Let us improve this post!
Tell us how we can improve this post?