Customer Service Supervisor Resume Sample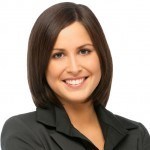 Anna Y. Johnston

Address: 8745 Oak Valley Drive, Orlando, FL
Phone: (521) 978 1245
Email: [email protected]
Current Job: Customer Service Supervisor; Oaktel Communications, Orlando, FL
---
Objective
Accomplished, detail-oriented, and well-experienced Customer Support Supervisor with more than 2 years of experience managing CS teams in the telecommunications business is interested in becoming a Customer Support Supervisor for Tel-Air Communications. In my 2-year term at Oaktel Communications, my team recorded a 92% success right for customers switching services to us.
---
Summary of Skills
Bilingual; fluent in English and Level 9 Spanish.
Knowledgeable in various CS Software including FreshDesk, Live Agent, and ZenDesk.
Excellent communication skills.
Self-motivated.
Results-oriented.
---
Work Experience
Customer Service Supervisor; 2019 to Present
Oaktel Communications; Orlando, FL
Responsibilities:
Supervise a team of 40 agents handling inbound calling, chat support, and email support services.
Schedule pre-shift meetings at 8:00 am to discuss new developments, issues and concerns of the agents, and pending problems that need to be resolved.
Schedule post-shift meetings at 5:00 pm to discuss the activities of the day and address problems the agents encountered during their shift.
Review call recordings.
Peruse all trouble tickets; organize each ticket based on the date of filing.
Conduct a monthly review of the performance of all the agents.
Grade the performance of each agent and discuss the results individually.
Provide support for the CS agent during customer information validation and in matters where the approval of the supervisor is required.
Achieved 92% success rate for customers deciding to switch carriers.
Customer Service Agent; 2016 to 2019
Oaktel Communications; Orlando, FL
Responsibilities:
Attend to all inquiries coming from customers of Oaktel regarding the company's products and services.
Manage 3 points of contact – inbound phone calls, chat support, and email.
Provide assistance to inquiries from people who want to switch from their carrier to Oaktel.
Perform outbound calls to run surveys about the company's performance.
Prepare customer service trouble tickets and endorse these to the CS Supervisor.
Submit calling reports on a daily basis.
---
Education
College
Associate Degree
Creative Writing
Florida Career College
Orlando, FL
2010 to 2016
High School
Chancery Charter High School
Orlando, Florida
2006 to 2010
How To Write A Good Customer Service Supervisor Resume
A good Customer Service Supervisor resume is one that convinces the recruiter you have the skills, abilities, and experience to manage a team of CS agents. Customer support is a key area of running a successful business.
Finding new customers is great but keeping them happy and loyal is another. Excellent customer service is essential to maintaining a solid foundation of regular patrons.
Here are 4 tips that will get the recruiter interested in what you have to offer as a CS Supervisor.
Choose the Reverse-chronological Format
The ideal supervisor is one who rose through the ranks. The reverse-chronological format which organizes your work experience from current tenure to earliest but relevant employment will do just that.
With this type of format, the recruiter will read about your current or most recent job right away. He will be able to assess where you are right now in terms of skills and accomplishments as a CS Supervisor.
From there, he will see how far you have come – from CS agent to CS Supervisor. If the work experience section is written properly, the reverse-chronological will accomplish the primary goal of your resume – to impress the recruiter.
Write a Powerful Objective Statement
The objective statement is the section of your resume where you tell the recruiter what your value proposition is to the company.
"What makes me the best candidate as CS Supervisor for your company."
How do you write one that will elicit a positive response from the recruiter?
Lead-off with traits or skills that address the concerns of the company or the requirements of the position.
Clearly state why you're applying for the job.
Share an accomplishment that's relevant to the needs of the company.
Here's an example of a powerful objective statement:
"Hard-working, results-oriented, and highly-accomplished Customer Service Supervisor with 5 years of experience managing CS teams is interested in joining your team of CS supervisors at Pharma Medical. From 2015 to 2017, I managed the CS team of Generica Pharma and achieved scores of 97% in accuracy, 92% in statistics, and an overall customer satisfaction rating of 95%."
Come Up with a Detailed Work Experience Section
We'll go in-depth on how to write an impressive work experience section in a later chapter.
However, we cannot overstate the importance of coming up with a detailed work experience section.
How detailed? It must contain the following information:
Specifics about your duties and responsibilities – what were you tasked to manage? What were your objectives?
What CS software programs did you use?
Put in the numbers – how many people did you supervise?
Notable achievements – share your most impressive metrics.
The work experience section is where the recruiter will assess if you've got the goods to manage their CS team – so make it count!
Share Examples of How You Utilized Your CS Skills
Without preempting the next section which discusses CS Skills, it's important to mention this early that in order to write a good CS Supervisor resume, we recommend adding more substance to your abilities.
Let the recruiter know how you utilized your CS Skills in actual situations. Give instances where you had to rely on a particular skill to resolve a problem.
By giving examples of how you applied your CS skills, the recruiter will get a better idea of how you perform at work.
Customer Service Supervisor Skills List
You were successful as a CS agent – but can you carry over the same level of success as a Customer Service Supervisor? To become effective at your position, there are certain Customer Service Supervisor skills that you must possess.
Excellent Communication Skills

Having excellent communication skills has to be number one on the list. You're not just communicating with customers but more importantly, you're communicating with your agents.As a CS Supervisor, you wear many hats for your team – Leader, Coach, Teacher, Motivator, Counselor, and Consultant – to name a few. You cannot be effective at wearing these hats if your team cannot understand you.

Excellent communication means having the ability to articulate instructions and information clearly while having the ability to listen intently. When you have both, you create an effective feedback mechanism between you and your team.

Management/Organizational Skills

A day in the life of a CS Supervisor can be exciting. You could be shifting from taking calls to validating customer information to listening in to agents.Somewhere in between, you might be attending to trouble tickets, verifying the information on the CRM, or reviewing the agents' performance.

To become productive, a CS Supervisor must be great in managing or organizing all the tasks that have to be done every day.

Knowledge of Computers

Remember how many apps and programs you had to constantly switch back and forth when you were a CS agent? Those apps and programs might still be there – and then some!A CS Supervisor has to ensure the quality of the calls. You'll be handling systems that have call recording, call forwarding features or a predictive dialer with programmable features that could increase productivity.

Being comfortable working with technology is a big plus as a CS Supervisor.

Ability to Resolve Conflicts

As a CS agent, you were used to resolving conflicts with irate customers. As a CS Supervisor, you'll still be resolving customer conflict plus conflicts among agents.When you're in a team that has an objective in mind, conflicts happen. You have to be able to settle their differences and get everyone working together as a team again.
Customer Service Supervisor Duties And Responsibilities For The Work Experience Section
It's all in the details. To write a work experience section that impresses your Customer Service Supervisor duties and responsibilities must provide details of your job.
If you give generalized job descriptions that read like every other applicant's work experience section, the recruiter won't be impressed.
Did you work as a CS Supervisor for more than one company?
Make the job descriptions for each work experience distinct and different from one another. Yes, the functions of a CS Supervisor are pretty much cut and dry but it doesn't mean there aren't any differences.
Putting in the details is important because you make each work experience unique. Likewise, differentiating one job from another will show the recruiter that you knew the specifics of your position very well.
Lastly, share your accomplishments in the work experience section. By including what you achieved, you effectively make one work experience different and distinct from the other.
You can review the work experience section that we created for the sample resume for a Customer Service Supervisor resume.
For comparison, here's another one:
Duties and Responsibilities:
Review and prepare the work shift schedule of a team of 20 agents for the week.
Schedule pre-shift meetings to discuss pressing problems and other pending issues.
Schedule post-shift meetings to go over the status of each call and discuss problems the agents faced during their shift.
Assess the performance of each agent.
Review performance metrics per month.
Provide floor support to agents.
Validate customer information before having the data uploaded in the CRM.
Assist HR in the recruitment and selection of agents.
Achieve 96% customer satisfaction rating.
Entry-Level Customer Service Supervisor Resume
Now the big question – can someone with an entry-level Customer Service Supervisor resume get the job? Yes! How you construct your resume would depend on your status.
Former CS Agent
If you were a former CS agent who wants to go for your first job as a CS Supervisor:
Use the reverse-chronological format to highlight your work experience as a CS agent.
Emphasize your achievements.
Substantiate your claims with performance numbers.
Use the objective statement to share your opinion to the recruiter on why you believe you're ready to assume the responsibility of a CS Supervisor.
Shifting from Another Career
If you have zero experience as a CS Supervisor or agent and you're coming from an entirely different career:
Use the Combination format. The structure of the resume will be as follows – Contact Information, Objective Statement, Skills/Strengths, Certifications, Education, and Work Experience.
For your work experience section, prioritize the duties and responsibilities you handled that are similar in nature to Customer Service Supervisor work.
For Someone with NO Work Experience
No question, it will be hard to be considered for a supervisory position if you have zero work experience. However, if you believe you have what it takes to become a good one =- go for it! Here are a few tips that can help you overcome the lack of work experience.
Use the Functional format. The functional highlights your acquired skills and training. For example – if you're bilingual, certified in specific CS software programs, or received specialized training in CS-related fields. The structure of the functional is the same as the combination.
Include freelance and voluntary work experience. Did you work as a freelance CS agent before? Did you volunteer as a CS agent at your school or community during fundraisers? These instances are still practical ways of honing your CS Skills.
Keep in mind that your resume is a work in progress. If you acquired new skills or if you completed courses that are relevant to the job of a CS Supervisor, include this information in your resume.
We are sorry that this post was not useful for you!
Let us improve this post!
Tell us how we can improve this post?