Video Editor Resume Sample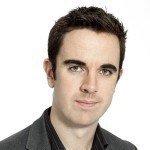 Derrick O. Wilson
Address:         7309 Dubac Way, Sacramento, CA
Phone:            (913) 753 4798
Email:             [email protected]
Current Job:   Film Editor; Starstruck Films Inc., Sacramento, CA
---
Objectives For Video Editor Resumes
Creative, meticulous and dedicated Video Editor with an excellent eye for detail, unparalleled track record of employer satisfaction and a deep passion for film and all things visual seeks to share his talent as the Video Editor for Blue Screen Film Production. High level of proficiency in video editing software particularly Adobe Premiere, Apple Final Cut and Cyberlink Power Director and great experience in video pre and post production. Proven performer during high pressure situations; ability to handle multiple projects and meet prescribed deadlines.

Adobe Creative Suite-certified Video Editor with 4 years of experience seeks to share his knowledge and expertise with TQL Media.
Interested in pursuing the opening for Video Editor in Esquire Digital Agency. Presently employed as an Assistant Video Editor, I have 2 years of experience working and editing digital files and I am proficient with Adobe Creative Suite and Avid Media Composer.
Looking forward to establishing a career as a Video Editor for Target Media Marketing. I have accumulated more than 10 years of experience performing video editing work both in a 9-to-5 setting and as a business owner. I believe my knowledge in video editing in combination with my understanding of business will be an advantage for your company.

Video Editor with certifications in Adobe Creative Suite and Apple Final Cut Pro Studio is interested in the open position for Video Editor in Landmark Creative Solutions. In 4 years in the industry, I have acquired valuable experience in video editing, animation, providing sound effects, and music dialogue.
---
Skills For a Video Editor Resume
5+ years experience as Video Editor.

Bachelor of Arts degree; Film Studies

Advanced Course; Cinematography.

Advanced Course; Audio Recording and Editing.

Advanced Course; Screenplay Writing

Proficient in various film editing software; Adobe Premiere, Apple Final Cut and Cyberlink Power Director

Creative; proactively contributes to the original vision of the writer and director.

Meticulous;

Pressure player with excellent time management skills.

Certification in a popular video editing software such as Adobe Creative Suite or Apple Final Cut Pro Studio.

Knowledge in sound effects, color grading, and the latest innovations in mobile technology.

Creative thinker; frequently pushes imagination beyond the comfort zone.

Excellent hand-eye coordination.

A meticulous approach to work; pays keen attention to detail.

Exhibits a consistently high-level of focus.

Great listener; enjoys collaborating with other professionals.

Open-minded; takes in criticisms and opinions constructively.

Articulate speaker; relays instructions, ideas, and opinions in a clear manner.

Ability to write concise and clear communication.

Self-motivated; committed to giving a top-level performance every day on the job.

Conscientious learner; seeks to upgrade knowledge on the latest techniques in video editing

Expert time- management skills.

High-degree of patience.

Hardworking; willing to spend long hours in the studio or at an onsite location.

Ability to work under time-pressure

Consistently meets deadlines.

Passionate about video editing and film work.

Punctual at work.


Disciplined; follows processes and does not employ shortcuts.
---
Work Experience
Video Editor; 2015 to Present
Starstruck Films Inc., Sacramento, CA
Duties and Responsibilities
Collaborates with team; assesses requirements and discusses outline and film messaging to team members and clients.
Performs video video dubbing and film duplication.
Conducts editing work on film in accordance with screenplay notations as discussed and approved by head writer and director.
Prepares sample clips for viewing by producers and directors for the purpose of securing valuable feedback.
Ensures maintenance of video library and film catalogue.
Video Editor; 2013 to 2015
Final Cut Film Inc., Sacramento, CA.
Duties and Responsibilities
Worked directly with Head Film Editor; collaborated with screenplay writers, producers and directors.
Conducted preliminary viewing and editing of all videos throughout entire film production cycle.
Assumed role of acting producer during video shoots.
Qualified locations for video shoots.
Provided training and orientation to studio interns and junior staff.
Video Editor – Internship Program; 2015 to 2016
Final Cut Film Inc., Sacramento, CA.
Duties and Responsibilities
Worked with video editing team in all aspects of film production.
Collected all unfinished film clips and footages and uploaded them on a software program for further editing and refinement.
Applied animation and graphic design to produce short film videos for Final Cut's social media pages.
Managed and regularly updated film library.
Prepared production reports.
Duties And Responsibilities To Put On A Video Editor Resume
Review scripts for an onsite shoot; come up with a proposal on how the video should be taken, including angles, lighting, and use of colors in order to achieve best results.
Actively participate in meetings with the production team to discuss the needs and specifications of the video shoot.
Manipulate and edits the film in a way that conforms to the requirements of the script.
Edit and trim segments of the video footage.
Sequence the completed version of the video.
Incorporate and further edits the details of the video including music, dialogues, graphics, and sound effects.
Collaborate with the pre and post-production teams throughout the video editing process.
Implement new video editing techniques and processes as well as observe industry's best practices to ensure quality and efficiency.
Capture high-quality videos and photograph on a consistent basis.
Manage all technical aspects of video editing and recording.
Attend meetings with the marketing and promotions team.
Develop an overall video branding value proposition strategy and presents the study to senior management.
Conceptualize the creative brief for the video production shoot.
Assemble all raw footage; organizes camera shots that were recorded onto videotape and uploads into the computer.
Input uncut rushes and sound files.
Synchronize and store video files in the correct computer directory.
Prepare a rough cut of the video for presentation to senior management.
Review and fine-tune content to make sure the video follows logical sequencing.
Oversee the quality and progress of both video and audio engineering.
Write and compose voice-overs and music.
---
Education
Bachelor of Arts, Film Studies
California State University
Sacramento, CA.
2015 – 2016; GPA 3.6
High School
Christian Brothers High School
Sacramento, CA
2017-2015; GPA 3.57
Short Courses at California State University:
Cinematography
Audio Recording and Editing
Screenplay Writing
Certifications:
Adobe Premiere
Apple Final Cut
Cyberlink Power Director
---
Personal information
Status: Single
Date of Birth: 28 March 1992
Hobbies include skateboarding, BMX, puzzles.
Video Editor Resume Skills List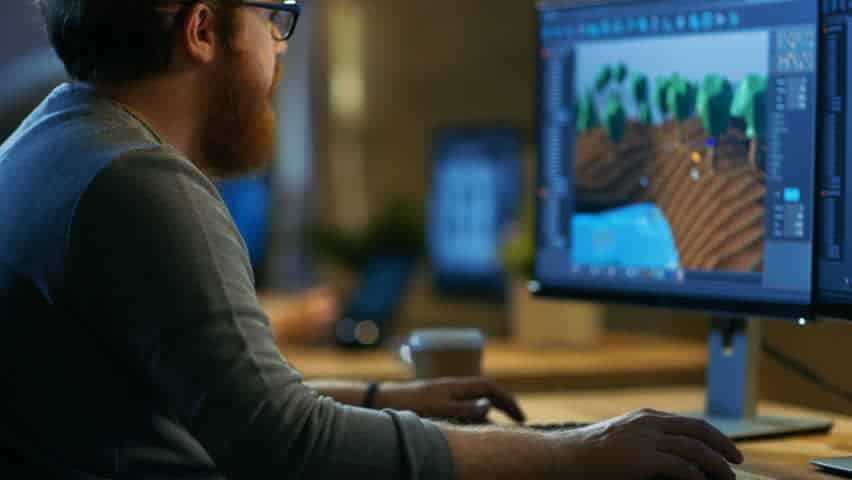 The best combination you can put in your Video Skills list should include in-depth knowledge on all areas of video production, proficiency in various editing software, a good foundation on film arts and key personality attributes demanded of this profession.
Education.

Companies prefer a candidate with a solid background in film studies because it encourages a deeper appreciation for the technical and fundamental aspects of filmmaking. An associate degree in a film- related course will do. If you completed high school and want to pursue a career as a Video Editor, you should have a GED score then enroll in short courses or programs to build your skills in key competencies of the profession.


Additional Courses and Certifications.

As you can see on our Video Editor resume example, the applicant Derrick has an extensive academic background on film studies. In addition to his Bachelor of Arts degree in Film Studies, he also took short courses in cinematography, audio recording and editing and screenplay writing. These are all important components of film making. As a Video Editor, he knows he has to work with different people involved in production. Developing a keen understanding of what they do will help him edit videos according to what the producers, writers and directors want. Derrick also took the time to be certified in popular video editing software.


Valuable Personality Attributes.

A Video Editor endures long hours of work. You have to collaborate with people who may have different ideas from what you have. It can make the video editing process more difficult considering there are deadlines to be met. But you have to remain focused on your job. You cannot let pressure affect you and become lax when it comes to detail. An effective Video Editor is one who can balance out patience with meticulousness and expert time management skills.
Video Editor Resume Objective
In the manner befitting the nature of the job, you have to exercise creativity when composing your Video Editor resume objective. The last thing you want is to be formulaic. Just like a good, memorable film, your objective statement must have form, substance and relevance.
As you have noticed in the objective statement of our example of a resume for Video Editor, the content is quite long. We framed Derrick's objective with his strongest points. Remember that the role of the objective statement is to sell your value proposition. It should answer the questions, "Why should we hire you?"
Granted most applicants will probably use the same soft skills: creative, meticulous and dedicated. What makes Derrick's stand out is that he talks to the Hiring Manager by going into deeper detail on what he brings to the table:
"Excellent eye for detail, unparalleled track record of employer satisfaction and a deep passion for film and all things visual."
After running down a list of his technical or hard skills, he closes with a few more strong points: the attributes that are demanded of a Video Editor such as being a pressure player and time management skills.
Don't rush through your resume objective. Take the time to compose one that can effectively convey your purpose and intent to the person reading its contents.
Video Editor Duties And Responsibilities
A Video Editor plays an important role in the final cut of a video file. Thus, companies can be quite strict and very thorough in selecting the person for the job. For this reason, the work experience section of your Video Editor resume becomes the primary focus of recruiters. The job description must outline a list of duties and responsibilities that will convince the company that you can handle the job better than anyone else.
1. Use the Job Post as Your Basis for Your Summary of Duties and Responsibilities
The job post is more than just a "Help Wanted" sign. When a Human Resources person composes a job post, there is definite intent and purpose. HR people do not want to waste their time. They want to make sure that the resumes they review are from people who are qualified for the job.
Therefore, the job post will include all the particulars or details about the position of Video Editor. From skills to qualifications as well as the scope of work or the expected duties and responsibilities.
Before writing the work experience section of your Video Editor resume, review the job post and find out if you have can handle the duties and responsibilities that come with the position.
To clarify, it does not have to be a point-per-point basis. Perhaps your current or previous experience required you to handle tasks that were similar. For example, the software programs and procedures used could be different even though the desired objectives were the same.
The most important thing is to establish similarity or relevance between the tasks you handled previously and those outlined by the company.
2. Try to be as Detailed and Thorough as Possible
Chances are, the person reviewing your resume has experience in video editing. He could be someone from the film production team. Thus, the person knows exactly what the company is looking for in a Video Editor.
You can try to clinch the job interview by showing the recruiter that you know every single thing about what it takes to be a good Video Editor.
How? Try to be as detailed and thorough as possible when writing your job description. Here are a few tips:
Break down procedures via a step-by-step process.
Specifically, identify the software programs you used and other tools.
Describe the outcome – how did your approach improve the resolution of the video? Did the quality of audio become better? Did your video editing work win any citations, awards, or other forms of recognition?
Did you collaborate with other people, third-party agencies, and noted video editing professionals? Include their names if possible and describe the nature of the production.
Lastly, it would be great if you could include a link to your work experience section which the recruiter can click to watch one of the videos you edited.
3. Include Keywords
A job post will also include keywords which will help the recruiter qualify the applicant. Keywords are the most frequently used words or phrases when someone performs a search query.
Human Resources officers use keywords to identify the job applicants who took the time to really read the job post. They prefer applicants who include these keywords in the resume. Usually, these keywords will include designations, specific responsibilities, software programs, and procedures that are associated with the job of a Video Editor.
Likewise, embedding keywords on your resume will be very important if you plan to transmit it via email or the company's website. If the company uses an ATS or Applicant Tracking System, it will definitely look for those keywords.
Video Editor Resume Format
If you have a comprehensive and long tenured work history, it will always be better to use the reverse chronological type for your Video Editor resume format. But what we did was consider the fact that there are more video editors than there are available jobs.
The applicant featured in our sample resume for Video Editor is just a few years graduated from college. He does not have much experience to boost his application. So instead of the reverse chronological, we used the combination format which arranged the sections of his resume as follows:
Contact Information
Objective Statement
Skills
Education
Short Courses
Certifications
Work Experience
Personal Information
As you can see, Derrick's resume is front loaded with his qualifications in terms of training, education and acquired skills. We decided to capitalize on these assets because in Derrick's work experience, he only worked with two employers. The first one actually hired him as an intern while he still was in college.
You should include internship programs in your work experience if you are lacking in practical application. It will show potential employers that at the very least you were able to apply theory to action.
Entry Level Video Editor Resume
If you're like Derrick and don't have enough experience or if you have zero employment credentials, avoid the reverse chronological format even if hiring managers prefer it. The objective is to land the job and therefore the approach must be to highlight your strong points.
You can use the combination format as described in the previous section. It can be very difficult to land your first job as a Video Editor. The last thing you should do is to stay inactive.
If you can't find work for three months, shift your energies from looking for full-time employment to finding work as a freelancer. There are companies who prefer freelancers because they only pay for productive hours and are not obligated to pay benefits.
The pay may be small and opportunities may be few and far between. But what is important is to gain experience.
Video Editor Resume Writing Tips
Flex your creative muscles when composing your Video Editor resume. Everyone will be indicating the same set of responsibilities. Go the extra mile and provide deeper detail when describing the work you did for previous employers.
The film industry will always be in a state of evolution. Your resume should be dynamic; if you're in between jobs or even if you've found employment, invest in training programs that will further enhance your skill sets.
We are sorry that this post was not useful for you!
Let us improve this post!
Tell us how we can improve this post?