ETL Tester Resume Sample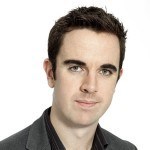 Stanley P. Evanston

Address: 12784 Augustus Drive, Conway, SC.
Phone: (843) 978 6424
Email: [email protected]
Current Job: ETL Tester; Zap Technologies, Conway, SC.
---
Objective
3 years of experience in the Information Technology industry as an ETL Tester with certifications in SQL, Unix, Oracle, and JavaScript. Proven track record in designing, developing, testing, and managing ETL systems. Highly-knowledgeable in evaluating data situations and assessing storage requirements.
---
Technical Skills/Core Competencies
ETL Tools – Data Integrator
Operating Systems – Unix
Database – Oracle, SQL
Data Warehousing – SSAS and OLAP
Languages – Java and SQL
---
Work Experience
ETL Tester; 2018 to Present
Zap Technologies; Conway, SC
Responsibilities:
Test Scripts
Design and implement automated and manual test scripts.
Correlate and document tests in scripts via SSAS.
Develop test script utilities, simulators, and other programmable testing tools.
Business Process
Research and analyze business processes for the purpose of designing test scripts.
Collaborate with software developers to develop customizable business process systems.
Manage the requirements traceability matrix.
Quality Assurance
Provide guidance to the QA team in reviewing requirements, design drawings, and tracking defects.
Designate work to remote team members.
Orient the QA Manager and Business Analysts on critical issues.
Quality Analyst, 2017 to 2018
Zap Technologies; Conway. QC.
Responsibilities:
Assess, review, and analyze the quality and effectiveness of the client's systems.
Develop specific test structures.
Coordinate with the company's different departments when gathering data.
Review complaints filed by clients.
Provide troubleshooting and develop processes to prevent a recurrence of the issue.
---
Education
College
Bachelor's Degree
Software Engineering
Clemson University
Clemson, SC
2011 to 2015
High School
Spring Hill High School
Chapin, SC
2007 to 2011
How To Write A Good ETL Tester Resume
As an ETL Tester, you must have complete control over all the processes you have to go through in extracting, transforming, and loading data. The same goes for your resume. You won't have control over the hiring process but you must have complete control over what makes an ETL Tester resume good enough to impress the recruiter.
What steps must you take to come up with a convincing ETL Tester resume?
Complete Contact Details
One of the biggest mistakes made by job seekers is giving incomplete or inaccurate contact details. The Contact Information of your resume must show the following:
Full Name
Residence Address
Contact Number (residential and/or mobile)
E-mail address
Before sending out your application, review the contact details. Is your number correct? One misplaced digit or a misspelling in your email address could cost you the job.
Lastly, use a professional email address such as [email protected]. Don't try to be funny or cute with an email address like [email protected].
Choose the Right Resume Format
The right resume format will highlight your strengths and dampen your weaknesses.
For an ETL Tester, we recommend the reverse-chronological format IF you have more than 2 years of experience and if you don't have an unemployment gap of more than 4 months.
The structure of the reverse-chronological resume is as follows:
Contact Information
Career Summary
Skills/Core Competencies
Work Experience
Education
With the reverse-chronological format, the work experience section begins with your current or most recent employment. The advantage of this setup is that the recruiter will be able to assess your current level of experience and skills.
Organize Your Resume
Perhaps a better way to say it would be to "Optimize" your resume. In tech jargon, optimizing means making your content more visible and easily readable to your audience.
The reader of your resume is the recruiter. How can you optimize your resume to make it easier to read?
Use headers to divide the resume into sections.
Use professional-looking font styles – Arial, Calibri, Cambria, Helvetica, or Times New Roman.
Use a large enough font – size 16 to 20 for headers; size 12 to 14 for the content.
Organize your information with the use of bullet points.
Keep your descriptions short and concise.
Write in a conversational manner.
Use a Career Summary Instead of an Objective Statement
For a position that emphasizes technical skills, a Career Summary would be more effective than an Objective Statement.
What's the difference?
A Career Summary details what you've done or accomplished in your career thus far. An Objective Statement firms up your intent or purpose for applying to this job.
While the content is different, the context of both the Career Summary and Objective Statement is the same – to sell your qualifications to the prospective employer.
ETL Tester Skills List
Recruiters will be scanning for specific ETL Tester skills on your resume. Yes, the job is very technical in nature but hard skills aren't the ones employers are looking for. If there are similarities between job candidates, the differentiator will be your soft skills or the defining personality qualities that best describe your approach to work.
Your resume must include the necessary hard skills and the ideal soft skills to be considered strongly for the position.
Education – No surprise that more than 60% of ETL Testers have a Bachelor's Degree and almost 40% have a Master's Degree.The ideal course for those who want to pursue this profession is one that's related to I.T such as Computer Science, Computer Engineering, or Management Information Systems.

You can be considered for the job if you have an Associate Degree in an I.T-related field provided your 2-year degree is complemented by specialized technical training designed for ETL Testing.

Testing Scripts – A high number of employers – 22.6% – prioritize candidates with extensive experience testing scripts.To test scripts means having the ability to prepare and execute automatic or manual scripts covering various scenarios and then accurately and comprehensively documenting the results.
Understanding and Commitment to Quality Assurance – Quality Assurance or QA is an essential part of the ETL Tester's work. You might be working through very complicated processes that have several steps.Without QA protocols in place, it will be difficult to identify the source of the problem if something goes wrong.
Knowledge of Business Process – You must have a solid understanding of how a business works to have a better idea of how to run tests, what outcomes to look for, and how to interpret the results.
Knowledge of Specific Programming Languages and Operating Systems – Many employers prefer candidates will a deep understanding of programming languages, software, and operating systems such as Unix, SQL, PL/SQL, Toad for Oracle, Informatica, XML, and SiteMap.
Attention to Detail – The slightest mistake can have disastrous consequences. With all of the processes that you have to go through, having an eye for detail can go a long way in supporting QA measures.
Patience – The testing process can take a while and the expected outcomes even longer. An effective ETL Tester is one who can maintain focus and dedication regardless of the time it takes to complete the process.
ETL Tester Duties And Responsibilities For The Work Experience Section
How you present your ETL Tester duties and responsibilities in the work experience section will be a big factor in whether the recruiter will place your resume among those considered for the job interview.
Here are a few tips you can use to optimize the work experience section and make it clear that you're the best candidate for the position.
Categorize Your Tasks with Sub-headers
As mentioned earlier, the job of an ETL Tester may require you to go through different processes. In your work experience section, categorize these processes or tasks into their own sub-headers.
An example of these sub-headers could be:
Testing and Review
Test Scripts and Design
Data Analysis and Integration
Use bold-face for the sub-headers for greater emphasis.
Organize with Bullet Points
Bullet points make it easier for the recruiter to find and read your job descriptions. If you're using sub-headers to categorize your duties and responsibilities, choose only 2-3 tasks per category but make sure these are the most important ones.
Keep Your Job Descriptions Simple…but Detailed
The duties and responsibilities that an ETL Tester performs are quite complicated. A recruiter with no experience or a strong background in I.T may have a difficult time understanding your job descriptions if these are too technical.
Always keep in mind that you're writing for the person reviewing your resume – the recruiter. It's best to assume that his knowledge about the subject matter is limited. As the expert, do your best to simplify your job descriptions but don't leave out the important details.
Use the Right Verbs
By choosing the right action words, you can create a more dynamic work experience section.
Here's a list of good verbs you can use for your job descriptions:
Review
Plan
Test
Execute
Implement
Audit
Collaborate
Coordinate
Provide
Design
Develop
Direct
Summarize
Organize
Prepare
Conduct
Analyze
Extract
Transmit
Entry-Level ETL Tester Resume
Yours won't be the only entry-level ETL Tester resume that's lined up for the job. There are other I.T professionals who believe they have the skills and abilities to assume this delicate position.
And that's the key – how do you make your skills and abilities stand out?
We're assuming that you already have experience in I.T before applying for this job. For example, if you're a front-end developer who wants a change in career. If this is the case, the Combination format is the right one for you.
The structure of the Combination format is as follows:
Contact Information
Career Summary
Certifications/Licenses
Skills/Core Competencies
Education
Work Experience
As you can see, the Combination heavily focuses on your technical qualifications. It introduces sections that inform the recruiter you invested time and effort to getting certified in required specializations for the position.
Although the work experience is at the tail-end of the resume, you must make it as extensive and detailed as possible. Give the recruiter all the needed information about your work experience in I.T to convince him that you can easily transition to a career as an ETL Tester.
Lastly, follow our other tips in Chapter 1, "How to Write a Good ETL Tester Resume".
Make sure your contact details are complete and updated.
Optimize your entry-level ETL Tester resume by using headers, the right type, and size of fonts, and organize key information with bullet points.
The world of I.T is very competitive. If you don't get offers right away, don't lose hope. Landing a job in a competitive market requires patience. Keep applying and always keep your ETL Tester resume updated.
We are sorry that this post was not useful for you!
Let us improve this post!
Tell us how we can improve this post?