Human Resources Resume Sample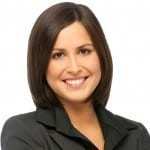 Sandra V. Nicholson
Address:           34-G Eglinton Ave., Toronto, Ontario, Canada
Phone:              (416) 234-1245
Email:              [email protected]
Current job:  Human Resources Manager; First TD Bank, Toronto, Ontario, Canada
---
Objective
Human Resources Generalist with close to 10 years experience assisting companies from various industries achieve their manpower and staffing needs. Certified in HR disciplines such as Resource Process Management, Workforce Management and Behavioral Leadership; HR software such as Kronos, Ascentis and TalentSource is interested in contributing his diverse skill set to a company in the manufacturing sector.
---
Skills
8 years work experience in Human Resources

Bachelor of Science degree, Human Resources Management

Certified; Resource Process Management

Certified, Workforce Management

Certified; Behavioural Leadership

Certified; Kronos, Expert Level

Certified, Ascentis, Expert Level

Certified, TalentSource, Expert Level

Certified, MS Office

Committed to conflict-resolution

Experienced mediator

Excellent negotiation skills

Excellent communication skills

Great interpersonal skills

Educated in various social and cultural norms and practices

Analytical

Punctual
---
Work Experience
Human Resource Generalist, 2016 to Present
First TD Bank, Toronto, Ontario, Canada
Duties and Responsibilities
Meets with Human Resources group to discuss changes in policies and procedures.

Conducts reviews on ROI per personnel hired.

Undertakes research on developments in the field of Human Resources.

Authors guidelines and manuals on procedures and processes.

Implements all HR policies and ensures these are in compliance with labour laws.

Endeavours to maintain retention rate above 90% by constantly reviewing manpower policies.

Addresses disengagement levels and ensures these are maintained below the benchmark level of 30%.

Oversees proceedings in labour proceedings, adjudication processes and workplace disputes.
Human Resources Officer, 2012 to 2013
Lick's Restaurants Corporation; Toronto, Ontario, Canada
Duties and Responsibilities
Periodically reviewed criteria for acquiring, testing and selecting talent.

Prepared tests to measure technical, fundamental and behavioural competencies of all applicants.

Reviewed test results and presented recommendations to HR Manager and HR Director.

Assisted in the interview process.

Regularly coordinated with the Training Officer and Workforce Manager on the training and shifting of all personnel.

Coordinated closely with the Store Managers in the event incidents, disputes and conflicts arose within the workplace.

Assisted in the mitigation of workplace conflicts.

Implemented all HR policies as required by labour laws in place.
Human Resources Officer, 2015 – 2017
Hudson's Bay Company; Toronto, Ontario, Canada
Duties and Responsibilities
Prepared tests on basic workplace skills.

Conducted interviews on qualified applicants.

Reviewed all submitted resumes.

Made recommendations on potential candidates for HR Manager.

Implemented all HR policies according to current labor laws.

Verified all submitted documents.

Managed and updated databases on government mandated and company provided benefits.

Coordinated with the Training Manager on the orientation of all hired personnel.
---
Education
Centennial College
Bachelor of Science Degree, Human Resources Management
Toronto, Ontario, Canada
2017-2015; 3.8 GPA
Bayview Glen High School
High School Diploma
Billings, MT
2016-2017, 3.5 GPA
---
Courses
Certified; Resource Process Management

Certified, Workforce Management

Certified; Behavioral Leadership

Certified; Kronos, Expert Level

Certified, Ascentis, Expert Level

Certified, TalentSource, Expert Level

Certified, MS Office
---
Personal information
Single

Date of birth 09/14/88

Hobbies include cooking, reading, cycling
Resume Writing Tips for Human Resources Job Positions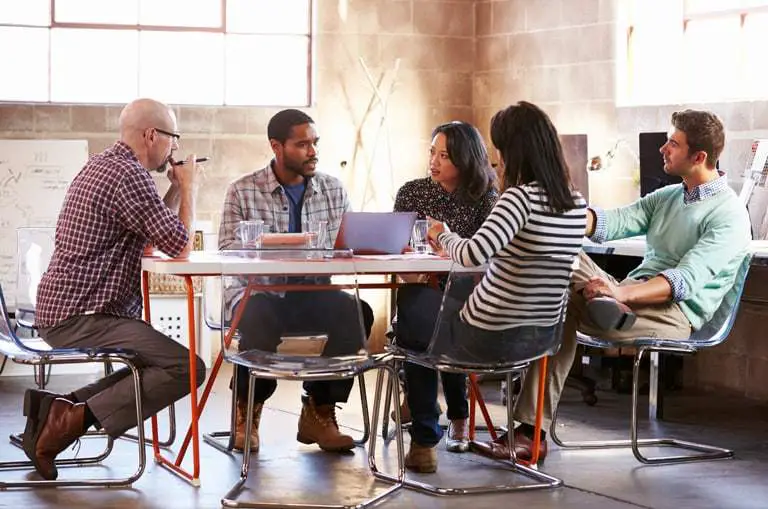 Gone are the days when the duties of Human Resources were to review resumes, conduct interviews, run tests and hire personnel. It is no longer enough to have the best academic records, glowing work experiences and a diverse skill set. Companies are looking for candidates that fit their organization; those with the values and attributes that complement its culture.
You will notice in our Human Resources resume sample, there is a nice mix of hard and soft skills. Our applicant Sandra has highlighted her certifications in a number of HR- related disciplines and the key attributes that make her an ideal candidate such as "Committed to conflict resolution", "Experienced mediator" and "excellent negotiation skills".
She also uses the proper action words that can be associated with HR work. These include:
Meet

Conducted

Trained

Coordinated

Reviewed

Managed

Verified

Implemented

Prepared

Authored
Many of today's most successful companies such as Zappos, Facebook, Microsoft, Amazon and Virgin are looking for people with the best technical, fundamental credentials and the ideal behavioral profile for their organization. If you want a position in the Human Resources department of any company, you must show that you have what it takes to help them find the best, right-fit people in the industry.
What to Write in Human Resources Resume Objective
The resume objective is a key section in your application. It belongs in the top third section and is one of the sections hiring managers will train their focus on. It is best to lay down your cards and show the Hiring Manager what you can do while he or she still has interest in your resume.
You will note in our Human Resources resume objective that Sandra stated right away that her current position is that of management level. Assuming Sandra is applying for a position higher than staff or rank and file, stating her current designation will already tell the Hiring Manager what she wants.
Then we indicated her almost 10 years experience in the field of Human Resources while emphasizing that she has extended service to companies in various industries. This information sends the message that she could have a more diversified experience and skill set compared to other candidates.
Then we hope to reel in the Hiring Manager by giving a rundown of all the training and certifications Sandra had undergone. For hiring managers, having a well-trained candidate reduces the cost for preparing and orienting the employee.
What to Write in Human Resources Resume Skills Section
As stated in the previous section, in our Human Resources resume sample, we put in a good combination of hard skills and soft skills. It's great to have all the certifications but the HR department needs candidates who can work with people.
HR is a difficult job because employees are unique individuals and these differences can lead to conflicts and disagreements which can affect the productivity and performance of the company. You have to be on top of bench making criteria such as attrition, employment disengagement and turnover.
If you want a career in Human Resources you must have the right competencies and attitude. You should have the ability to manage the human asset so the company can go about its business smoothly.
Educational Attainment; this is a job where a college degree in a related course is a must. If your university does not offer a course in Human Resources Management, you could opt for Psychology. There are special subjects such as Business Psychology and Behavioral Leadership which are relevant to Human Resources.
Certifications; Human Resources Management covers a wide area of specializations. You should be adept at negotiations, mediations and workforce management among others. HR like most departments has also been transitioning to automated processes. It would be to your advantage to get certified in popular HR software programs currently used in the industry.
Committed to Conflict Resolution; regardless of the size of the company, conflicts are always bound to arise. That is human nature. There will always be disagreements because each person has his or her own perspective. In Human Resources, you should know how to moderate the interests of both sides so they can arrive at a middle ground or a resolution to the conflict.
Experienced Mediator; during conflict, sometimes emotion gets the best of rational behaviour. Thus instead of a discussion, you end up in an argument. You should have the ability to allow each side to express their sentiment without obvious bias or slant.
Excellent Negotiation Skills; negotiation can sometimes be a slippery slope. In Human Resources, you should approach negotiation with a protagonist's mindset. The objective is always to arrive at a win-win situation for both parties. You should have the ability to navigate through the differences and find an agreeable position.
Educated in Various Social and Cultural Norms and Practices; your company may employ people from different social status, nationalities or cultures. You might even integrate remote employees in your workforce. In Human Resources, every person is an asset. Unless you have the ability to navigate social and cultural nuances, it would be difficult to maximize the return on each individual.
Human Resources Job Seeking Tips
Trying to find an opening in Human Resources is more difficult than most jobs simply because the expectations for this position are much higher. Although companies do post job openings in local publications, these could be few and far between. For those who seek a higher position in HR, you need to be more creative in your search.
Here are Human Resources job seeking tips to consider:
Consider a Temp Job –

If you are still in college or recently graduated, it may be difficult to find job openings in HR. An alternative option to consider is to work as a temp in an HR department. You won't get paid much but you gain experience and best of all, you will have your foot inside the door.

Telecommuting –

Human Resources is a skill that is slowly being delegated to telecommuters to reduce costs and because it is not their core competence. As a telecommuter, you might be asked to onboard employees, conduct interviews, prepare and administer tests and review evaluation reports. If the company likes your work, you might be asked to work for them full-time.

LinkedIn –

LinkedIn is the preferred social network of professionals. People in HR love LinkedIn. It is one of their primary ways to find talent. Connect with key people in the industry and make sure you have a well-written and updated profile.

Online Job Platforms –

Companies also use online job platforms to find Human Resources personnel. Among the best are

CareerBuilder

,

Indeed

and

Monster

.
We are sorry that this post was not useful for you!
Let us improve this post!
Tell us how we can improve this post?