IT Professional Resume Sample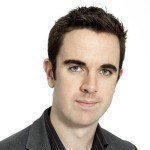 Paul V. Rogers

Address:            5418 Anderson Avenue, Independence, OH
Phone:                (216) 741 9874
Email:                [email protected]
Current job:    IT Professional, City Government of Independence, Independence, OH
---
Objective :
IT Professional with a Bachelor Degree in Management Information Systems and certifications in JavaScript, C++, Microsoft, Magenta and Python. I hope to bring my 8 years experience managing systems as the new Information Systems Manager for Landmark Technologies.
---
Skills :
Bachelor degree in Management Information Systems.

Certifications in Microsoft, JavaScript, Magenta, Python, and C++.

8+ years experience as an IT Professional.

Experienced in programming, coding, web design, systems management and analysis, network and data security expert.

Meticulous work ethic.

Works effectively within a team framework.

Creative thinker.

Excellent in formulating analysis.

Great communication skills.
---
Work Experience
IT Professional; 2015 to Present
City Government of Independence; Independence, OH.
Duties and Responsibilities
Manages all IT systems covering the city government of Independence; includes frameworks, processes, networks, and all software that were designed and proprietary to the city.

Regularly conducts audits, vulnerability assessments, and diagnoses on systems to protect networks from malicious attacks.

Executes controls and courses of action to overcome potential threats to all systems.

Manages a variety of complex analytical and technical assignments including providing orientation and instruction on cyber-security training, systems maintenance, and implementation of troubleshooting procedures.

Prepares IT reports for government officials which include recommendations to fortify systems as well as improvements in processing efficiency.
IT Professional; 2015 to 2015
Chancellor University; Independence, OH.
Duties and Responsibilities
Ran tests, debugged, installed, implemented and lent support to current and new apps and existing software programs that have been integrated into the university's network.

Conducted frequent audits and inspections to ensure functionality and integrity of network connectivity and infrastructure.

Periodically analyzed user needs for the purpose of improving web information transfer as well as network connectivity.

Designed, developed, and managed the university's websites including its recruitment portal and social media platforms.

Provided expert data analysis for discussion with school officials and university board members.
IT Manager; 2015 to 2015
Benchmark Contact Center Solutions; Akron, OH.
Duties and Responsibilities
Configured and maintained all networking devices, workstations, server hardware, operating systems, and outbound/inbound calling systems.

Provided technical support to all managers, supervisors, and QA officers involved in contact center operations.

Managed intricate predictive dialer system; ensured efficiency by periodically adjusting calling parameters to lower the rate of dropped calls while increasing the connectivity rate.

Ensured the protection, security, and integrity of the company's networks; managed user accounts, file accessibility, and backup recovery.

Created interactive training resources including online  tests, training modules, and behavioural leadership assessment tests.
---
Education
College
Management Information Systems
Indiana Wesleyan University
Independence, OH
2015 to 2016; GPA 3.7
High School
Independence High School
Independence, OH
1999 to 2015
Certification:
Certification – Python – University of Phoenix; 2017

Certification – JavaScript, Magenta; University of Phoenix, 2017

Certification – C++; Cleveland School of Electronics, 2016

Certification – Microsoft; Microsoft Online, 2015
---
 Personal information
Status: Married with 1 child
Date of Birth: December 21, 1986
Hobbies include biking, boxing, and Pilates
IT Professional Skills List
Does your IT Professional skills list deserve this $77,810 per year job? You can be an IT Systems Analyst or Network Administrator. Some simply become IT Managers. Bottom-line is you should be able to manage the company's IT requirements.
Education. The higher the educational attainment, the better. A Bachelor Degree in any IT-related field will do. A Masters Degree will get you higher-paying jobs. Check the job post. Some will require a Masters in IT. You'll be fine with an Associate Degree. However, you may not get the best jobs in the market.
Certifications/Licenses. Again, some employers want more. Certifications in select programs may be required. In our sample resume for IT Professional, Paul is certified in 5 programs. He took time after college to get certified. IT is a very technical field. Companies prefer those with certifications. Why? It means fewer expenses for training.
Excellent Analyst. IT Professionals are asked to find solutions. Companies want processes to be more efficient. They also want more secured networks. You have to be one step ahead of the curve. Excellent analysis is needed to find vulnerabilities.
Great Communication Skills. For many people, IT will sound Greek. You should have the ability to articulate reports and discuss them with the company in a clear manner.
Firm Understanding of Business. In order for systems to work properly, you must have a firm understanding of business. You have to know how to achieve targeted goals. You should have ideas on the risks involved in business. Doing so will help you come up with better solutions. It will help you anticipate problems before they arise.
IT Professional Resume Objective
The best IT Professional resume objective is short and to the point. To be sure, read the job post. Most likely, the demands have been laid out. Take note of the skills you can provide and put them front and centre.
We started off our sample resume objective for IT Professional with Paul's strong points. His degree in MIS and a rundown of his certifications. These were stated in the job post. Make the recruiter's work easier by identifying the needed skills right away.
Lastly, we indicated the overall objective. And that is to become the new Information Systems Manager for the company.
The objective statement is the voice of your resume. Let the company know that you are the right person for the job.
IT Professional Resume Format
Recruiters love the reverse chronological. It organizes all the information and makes your resume an easy read. If you have experience, use it as your IT Professional resume format.
As the term implies, you should start out with your most recent experience. In Paul's case, he began with his present job which started in 2015. From there, he worked back to his first job in IT.
With the reverse chronological, recruiters can assess where your skill levels currently are. The arrangement of the section also adds more value to your experience.
Take a look at how we arranged our sample template for IT Professional resume:
Contact Information
Objective Statement
Skills
Work Experience
Education
Certification
Personal Information
The contents of the first four sections lend support to Paul's experience. If you want, you can place "Certification" after "Skills".
Entry Level IT Professional Resume
An entry-level IT Professional resume will be disadvantaged by the lack of experience. However, there are ways to get around it.
First, shift to the functional format. This type of format will place focus on your skills. Our resume sample template for IT Professional will look like this:
Contact Information
Objective Statement
Skills
Certification
Education
Work Experience
Personal Information
Second, choose jobs that match your skill set. For example, if you are certified in JavaScript and Magenta, look for jobs that need expertise in those programs. You should also look for jobs that don't require experience.
Third, use the resume objective to tell your story. Let the recruiter know why you chose this career. You could also add what you want to accomplish.
Here's a tip: Research on the company you are applying for. Find out their pain points. Use the resume objective to tell the recruiter how your skills can solve the pain points.
IT Professional Resume Writing Tips
Now that you've come to this point, don't write your resume just yet. Read our IT Professional resume writing tips. We'll give you reminders on how to round out your resume:
Define Your Skills – Give details on how you did your job. Show the recruiter you are the best IT candidate. Differentiate your scope of work. Don't shy away from the details.
Avoid Getting Technical – IT is technical work. However, write in a clear manner. Recruiters have an understanding of what you do. Try to avoid impressing them with technical jargon.
Review Before Sending Out – Even though this is technical work, careless mistakes are unacceptable. This includes spelling and grammar errors. Review your resume before sending it out. Use spelling and grammar checking software. Ask someone to review it for you.
Give your resume some thought. Don't rush it. Like programming, you have to review, test, and evaluate its content. You have nothing to fear.
We are sorry that this post was not useful for you!
Let us improve this post!
Tell us how we can improve this post?