Game Designer Resume Sample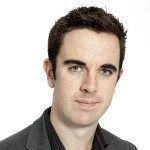 Paul D. Johnson

Address: 890, McKinley Ave, Los Angeles, CA
Phone: (323) 333 5478
Email: [email protected]
Current Job: Game Designer; ARC Games, Inc., Los Angeles, CA
---
Objective
A Game Designer with 8 years of experience and a solid understanding of RPG games seeks to join your talented team at Vision Inc. in creating original games for multiple platforms. I am passionate about creating designs that will raise the bar of mobile gaming.
---
Strengths
Bachelor of Science in Game Design and Development
8+ years experience as Game Designer
Key attributes: Creative, Innovative, and Team Player.
Knowledgeable on the viral trends in gaming and player behavior
Results and solutions-oriented.
Excellent ability to work with a team.
---
Work Experience
Game Designer; 2016 to Present
ARC Games, Inc., Los Angeles, CA.
Responsibilities:
Create engaging game content, designs, and prototypes for unreleased titles in progress
Collaborate with project managers, game developers, game designers, and cross-functional teams to ensure game features and designs are executed as envisioned
Lead meetings with creative team members in analyzing playtest results and feedback
Identify causes of gameplay glitches and finds creative solutions promptly to prevent technical debt
Facilitate usability tests and refines designs based on test results and scientific analysis
Conduct weekly orientation of 8 new hires on how to create unique game concepts and themes
Brainstorm with lead designers and lead developers on the latest gaming concepts, features, and designs
Adjust plot points, difficulty levels, and design of 3 mobile game apps which led to a 90% increase in subscription
Software Developer, 2013 to 2016
Razor Tech, Inc; Irvine, CA
Responsibilities:
Develop story, theme, and concept of narrative-driven games
Collaborate with developers to develop, test, and fine-tune gameplay
Coordinate with lead designers and lead developers to establish accurate game rules
Participate in the brainstorming of 10 game designs per year and development from the ground up
Refine 8 gameplay data that improved players response by 80%
Research current game dynamics, player behavior, emerging gaming preferences, and evolving designs
Create a workflow process that bolstered project completion by 40%
Promote to lead game designer after 6 months
---
Education:
College:
Bachelor of Science in Game Design and Development
Sacred Heart College
Fairfield, CT.
2009 to 2013
High School
Aspen Academy
Irvine, CA.
2005 to 2009
How To Write A Good Game Designer Resume
If you've been designing games, writing a good Game Designer resume has a similar process but it's not as complicated.
Choose the Right Resume Format
When designing a game, you want to make sure the storyline has a great structure. Even though video games are set in worlds that are make-believe, gamers want it to be worth their time.
Recruiters are the same way. However, unlike gamers, they don't spend hours reviewing a resume. With so many job applications to go through, a recruiter only allocates a few seconds on each resume that lands on his inbox or table.
You only have a few seconds to get the key information front and center. To do this, you have to choose the right format for your resume. There are 3 resume formats to consider. Choose the one that best fits your experience and qualifications.
Reverse-chronological – Recruiters will tell you they come across this format most of the time – and that doesn't mean you should choose it as well.

The reverse-chronological format is ideal for job seekers who have more than 2 years of work experience and those who don't have an unemployment gap exceeding 4 months.

Functional – As the term implies, the functional format highlights your technical skills that show you have the right qualifications to perform the job's important functions.

The functional format should be the choice of job seekers who have no experience or of fresh graduates but have all of the requisite technical qualifications required for the position.

Combination – This format combines the salient features of the reverse-chronological and functional formats.

Similar to the reverse-chronological format, the work experience is presented in reverse-chronological order meaning from the most recent to the earliest relevant period of employment.

At the same time, the top-third portion of your resume will showcase your key technical skills, certifications, and other qualifications.
The structure of the reverse-chronological format is as follows:
Contact Information
Objective Statement
Strengths
Work Experience
Education
Certifications/Licenses
The functional and combination formats have the same structure:
Contact Information
Career Summary (For combination format only)
Objective Statement
Certifications/Licenses
Strengths
Education
Work Experience
If the functional format is for first-time job seekers, the combination format is for those who have extensive work experience and want to apply for a higher position in the industry or for those who are coming from a related profession.
For example, you might be a Computer Technician or a Software Developer who wants to get into gaming. You have the necessary work experience but not specifically in designing video games.
Game Designer Skills List
Companies only want to hire the most qualified candidates. You probably have the same skill set as most job applicants. It's also possible that others have a better skill set. When writing your resume, how you decide which qualifications go into your Game Designer skills list can be the deal maker or the deal-breaker.
Education
You might have heard stories about game designers who ended up working for the biggest video game companies in the world without a college degree. Sure, it's possible. But those people are the exception, not the rule.
To improve the chances of getting hired, you must have completed a 4-year college course in a related field.
Some colleges offer courses in Game Design, Game Development, 3D Animation, Software Design and Development, Computer Science, and Information Technology.
Certifications
If you have a college degree in one of the courses listed in the preceding section but NOT in Game Design or Game Development, you can give your employment opportunity a boost by getting certified in Game Design.
A certification in Game Design means you have been taught, trained, and tested in the rudiments of video game design. It might not carry the same power as a BS in Game Design, but it will show the recruiter you're serious enough to invest in a certification program.
You can find a good number of certification courses online such as:
Certificate in Game Design – Western Kentucky University
Certificate in Game Design – Los Medanos College Pittsburgh
XSeries Program in Video Game Design – Rochester Institute of Technology
Post-graduate Study in Digital Design/Game Design – George Brown College
Video Game Designing Skills
This seems obvious, right? You must have the skills to become a videogame designer. What we mean is that you must present proof that you can create or design games.
How?
Talk to any gamer in high school and 90% of them will tell you that they've designed games. They'll send you a link or a file to one of the games they've designed.
And this is what you should give to the recruiter, If you've created games, provide proof. Send a link or a file to the game you designed. The game might not impress but at the very least it will show the recruiter you have the basics down.
Mathematics and Logic
If you hate Math, you'll have to learn how to love it when you design games. Although Game Development is different from Game Design, there's a bit of coding involved with the latter.
You'll have to make accurate calculations between 2 points to determine the best route to take. If you took up Game Design, you were exposed to a ton of calculations. Expect to do more as a Game Designer.
Logic is also a big part of game design. You'll be faced with situations where you have to use logic to reason out the best option for multiple scenarios. That said, having good comprehension is also an important skill as you must have the ability to understand the context of the entire program.
Soft Skills
You might have the right technical or hard skills to become a good Game Designer. But do you have the right attitude or soft skills to become an effective Game Designer?
Recruiters know that talent is one thing and character is another. You can be the most talented candidate on the list but if you're a headcase, the recruiter won't take the chance with you.
What soft skills are recruiters looking for in a Game Designer?
A meticulous approach to work; detail-oriented
Excellent time management skills
Professional approach to work
Ability to work with a team
Excellent communication skills
Dedicated to completing the job
Problem-solving skills
Creative thinker
Positive attitude
Results-oriented
Ability to manage stress
Willingness to help others
Resourcefulness
You might ask, "How will the recruiter gauge my personality from a resume?"
Trust us when we say, a recruiter can! One of the areas that will give him an idea of your soft skills will be covered in the next chapter – the Work Experience section.
Game Designer Duties And Responsibilities For The Work Experience Section
Writing an impressive Game Designer work experience section for your resume should be right up your alley. It is not far off from the process of creating a design that gets gamers hooked.
Here are a few writing tips that will help you land an interview.
Tailor Fit Your Work Experience to the Needs of the Company
It would be pointless if you fill up space with information that the recruiter will pass up. Make sure to review the job ad carefully and take note of the job description and qualifications.
Matching the needs of the company is an effective way of garnering the recruiter's interest.
What are the job duties and responsibilities that ideal candidates should cover?
Conceptualize characters, game plots, rules, settings, and stories for games
Collaborate with multiple teams to develop the backend of the games
Create the storyboards, scripts, and prototypes of new games
Lead the development process of games
Perform quality control and fine-tuning
Determine the devices and platforms where the games will be played
Research on gaming trends and target audience gaming behavior
Handle the production of sound effects, dialogues, sound edit, musical score, and sound mix
Validate Your Soft Skills
Include specific incidents where you put your soft skills to good use. This will help the recruiter visualize how well you interact with others, handle sticky situations, or solve problems.
For example, to show that you are a team player, you can write:
"Collaborate with 8 cross-team members to solve 3 major game design problems which resulted in a timely launch and high players' satisfaction ratings."
To demonstrate your attention to detail and problem-solving skills, you can write:
"Identify glitches and faulty layouts of 4 games in a timely manner which prevented the company from incurring a technical debt and penalties from stakeholders."
Use the Right Verbs
Start your bullet points for responsibilities with action verbs to breathe life into your resume. Verbs strengthen the impact of your bullet lists by providing the reader a clear understanding of what you do.
Here is a list of relevant verbs that you can use in your work experience section:
Analyze
Brainstorm
Conceptualize
Collaborate
Create
Develop
Design
Determine
Find
Identify
Lead
Pitch
Prepare
Research
Refine
Review
Solve
Test
Train
Quantify Your Accomplishments
Numbers can do wonders. Use them to distinctly show your contributions and accomplishments. Recruiters like to see numbers in resumes because they can gauge the impact you made.
Which is more impressive?
Solve design glitches before the target date
Solve 4 design glitches 2 weeks earlier than the target date
The second one, because it gives the reader a better understanding of the accomplishment and the difficulty involved in completing the task.
For your job, use numbers or percentages to show:
The time spent in solving design issues and in completing a project
How many people you have trained or mentored
How many designs you have completed
Increase in revenue or sales
Increase in customer satisfaction
Client retention
Awards won
Entry Level Game Designer Resume
You can still get the job even if you are a newbie by putting together a resume that focuses on who you are, how you can be of value, and what you have to offer.
Set yourself apart from experienced applicants by following our tips on how to write an impressive entry-level Game Designer resume:
Choose the Right Format – The functional format is tailor-fit to entry-level candidates. The structure allotted more space to skills, education, and relevant extracurricular activities.
Highlight Your Marketable Skills and Accomplishments – Use short statements to define your skills. Cite specific instances where you demonstrated your skills.

For example:

Proven leadership skills as a result of active participation in school club organizations.

If you are an academic achiever, include your impressive GPA (higher than 3.5) in your Education section.

Include Volunteer Work and OJT – Listing OJT will show the recruiter that you are already familiar with the work setup. Listing volunteer work is a good way to showcase your transferable skills.

List your OJT, volunteer work, and apprenticeships under the Work Experience section.

Proofread your Resume – When it comes to errors, recruiters are unforgiving. Make sure to proofread your resume thrice and use online spelling and grammar checking tools.
In a nutshell, a well-written resume is the key to landing your dream job. Make sure that your Game Designer resume only contains the skills and experiences that the employer is looking for.
We are sorry that this post was not useful for you!
Let us improve this post!
Tell us how we can improve this post?