Solution Architect Resume Sample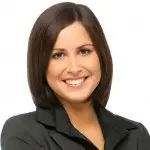 Meghan C. Klein
Address:          2710 Diamond Way Avenue, Yakima, WA
Phone:             (509) 447 9841
Email:                [email protected]
Current job:     Solution Architect; Business Drivers Tech Solutions, Yakima, WA
---
Objective :
Microsoft Certified Solution Architect (MCA) seeks the position of Solutions Architect at Tri-Tech Business Solutions. I have 8 years of experience as a Solutions Architect, a Bachelor Degree in Systems Engineering with a minor in Communications. In addition to Microsoft, I am certified in Python and Javascript.
---
Skills :
Microsoft Certified Solution Architect (MCA)

Certified expert in Python and Javascript.

Proficient and knowledgeable in C+ and C++

8+ years of experience as a Solutions Architect.

Bachelor Degree in Systems Engineering (Major)

Bachelor Degree in Communications (Minor)

Team-player; works well in a team environment.

Creative and solution-based.

Analytical; great problem-solving skills.
---
Work Experience
Solution Architect; 2015 to Present
Business Drivers Tech Solutions, Yakima, WA.

Duties and Responsibilities
Spearheads the planning and management of a project; tasked to determine its scope and conceptualize the approach.
Applies knowledge of design, implementation, and development of technology; incorporates the understanding of the client's business process in order to produce long-term, sustainable, and measurable results.
Assists with the development of the methods, procedures, courses of action, as well as of the alternative courses of action to ensure that the programs are consistent with the business goals and objectives of the client.
Analyzes and documents the development of the business solution program for the purpose of tracking and monitoring its progress.
Takes a critical approach in evaluating all information gathered from different sources. The purpose is to reconcile conflicts, break down key information into details, and track changes in requests from clients.

Solution Architect, 2015 to 2015
Fast Track Technologies; Yakima, WA.

Duties and Responsibilities
Developed the structure of all project plans; includes the identification of tasks and the timetable of the delivery of resources that are needed to meet a client's target deadline.
Led the critical improvement process; changed management initiatives if needed, identified opportunities for change, facilitated management and group discussions and oversaw the process redesign and rollout.
Conducted preliminary meetings with clients in order to identify and assess their business objectives, operations, and technology strategies.
Documented information on all projects; presented its progress and development status effectively to clients.
Endeavored to build and maintain trustworthy relationships with the client.
Solution Architect, 2013 to 2015
Quigley Financial; Yakima, WA.
Duties and Responsibilities
Conceptualized, developed, implemented, and managed business solution programs for Quigley Financial.
Regularly conducted routine inspections and evaluations on all software solutions programs.
Communicated program status, technical issues, and potential risk factors to Quigley's top executives and main decision-makers.
Worked closely with Quigley's software development team; tightly coordinated the work responsibilities of my colleagues and made sure timelines are consistently met.
Performed all necessary research, market, and financial studies to ensure that the company's business goals and objectives are met without compromising its budget.
---
Education
College
Bachelor's Degree in System Engineering
Central Washington University
Ellensburg, WA
2017 to 2015
College
Bachelor's Degree in Communications (Minor)
Central Washington University
Ellensburg, WA
2015 to 2017
High School
Eisenhower High School
Yakima, WA.
1998 to 2017
Certifications:
Microsoft – Solutions Architect; 2016
---
Solution Architect Skills List
You will need to acquire the proper education and training to become a Solution Architect. This includes being proficient in various software development programs. You should also have a good understanding of how a business functions. As a Solution Architect, you will find technology-based solutions to fix business problems. However, you need to have more than technical expertise in your Solution Architect skills list.
Education

Companies prefer candidates who have a vast knowledge in computer systems. A Bachelor degree in an IT subject is a big plus. In our sample resume for a Solution Architect, Meghan has a degree in Systems Engineering. Keep in mind that you will be working with people with specific skills in IT. Having a solid base of knowledge in IT will help you understand their work better.


Certification

You are not required to be certified as a Solution Architect. It will add value to your resume if you are certified in a reputable business solution system provider such as Microsoft.



Business Acumen

As a Solution Architect, you are tasked to help companies harness the power of technology. Your clients will trust you to get them up to speed with technological advances so they can be competitive. You should be able to translate the client's needs into a business solution. This will be hard to achieve if you don't have business acumen



Communication

You will find yourself constantly communicating with people. As the head of software development, you will have to ensure clear channels of communication with everyone on the team. You will also have to keep the client updated on developments. Having great communication skills reduces the risk of making costly mistakes.


Analytical Skills

A Solution Architect must have strong analytical skills. When a client tells you the company's goals, you should be able to identify weak points and flaws in their current system. This process requires a very thorough analysis. From there, you have to conceptualize prospective solutions to the problems. If you are an excellent analyst, you will be able to determine the best technological solution for the client.
Solution Architect Resume Objective
Often the best solutions are the simple ones. A Solution Architect tries to make it easier for the client to use the software solution program. Take the same approach with your Solution Architect resume object. Make it easy for the recruiter to understand.
The resume objective should be kept short but to the point. As much as possible, keep it down to 3-4 sentences. The most important thing is to focus on the following:
Purpose/ Objective
Strong Skills
In our sample resume objective for Solution Architect, we started out with the purpose:
"Microsoft Certified Solution Architect (MCA) seeks the position of Solutions Architect at Tri-Tech Business Solutions."
Then we presented the value proposition which answers the question, "Why should we hire you?"
"I have 8 years of experience as a Solutions Architect, a Bachelor Degree in Systems Engineering with a minor in Communication."
Finally, we threw in a few more strong skills to complement Meghan's value proposition:
"In addition to Microsoft, I am certified in Python and Javascript."
As you can see, the resume objective is not long but it gets the message across. Before writing, review the job post. Highlight the job's required skills. Make sure these skills are presented in your objective statement.
Solution Architect Resume Format
You have 2 options for your Solution Architect resume format. If you have experience, use the Chronological. However, if you have higher education and advanced training, the Functional will work best.
When to use the Chronological format:
Good tenure; 4-6 years experience as a Solution Architect.
Unemployment gap of no more than 4 months.
Adequate educational attainment and training levels.
The chronological format is applied to sections that have a time element. These sections include work experience, education, and certifications.
Start out with your latest or most recent experience. Describe your job by summarizing 5-8 key responsibilities. Include achievements, if any. From there, work your way back to your earliest relevant experience.
When to use the Functional format:
High educational attainment; for example, a Masters Degree in Computer Science.
Advanced training; certified by acknowledged entities such as The Open Group's IT Architecture Certification Program.
Certification/ Training in multiple software development programs and other IT-related disciplines.
Limited work experience; fewer than 2 years.
Unlike the chronological format where work experience is located in the middle, this section is placed near the bottom of the resume:
Contact Information
Objective Statement
Strengths
Certifications
Education
Work Experience
Personal Information
Entry Level Solution Architect Resume
If you have an entry-level Solution Architect resume, you should use the Functional format. However, make sure you have undertaken the necessary training and education.
It might be difficult to land a job when you have no experience but it is not impossible. You simply have to take a methodical approach:
Apply to jobs where it is stated "No experience necessary" or "Entry Level Solution Architect".
Build up your knowledge. Research on the most in-demand skills and take some time to study them.
Consider freelance work. There are many online job sites that cater to freelancers. These job sites are also used by companies looking for home-based Solution Architects.
Solution Architect Resume Writing Tips
Don't submit your application until you have read our Solution Architect resume writing tips:
Communicate Clearly – As we discussed, having excellent communication skills is a must. Don't give the recruiter a hard time reading your resume. Keep the language simple. Make sure your details are organized with bullet points.
Leave Out Irrelevant Content – Did you work as an Insurance Underwriter before? Leave that out of your resume.
We are sorry that this post was not useful for you!
Let us improve this post!
Tell us how we can improve this post?