Help Desk Resume Sample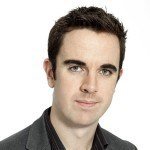 George A. Sanders

Address:            5721 Beechcraft Way, Sacramento, CA
Phone:                (279) 447 9637
Email:                [email protected]
Current job:    Help Desk Analyst; TechPro Business Solutions, Inc., Sacramento, CA
---
Objective :
Help Desk Analyst with certifications in Microsoft and Cisco seeks to bring his 8-year experience managing tech support issues onboard First Contact IT Services. Over the years, I have developed the ability to develop great rapport with customers while helping them resolve the most complex issues with their computers. My knowledge covers hardware/ software solutions, web applications, and network maintenance.
---
Skills :
Bachelor Degree – Computer Science.

Certified by Microsoft and Cisco.

Expertise covers Windows and Mac.

Proficient in MS Office.

Knowledgeable in DHCP/ DNS Ethernet and Firewall.

Meticulous; highly-detailed approach to work.

Great disposition; cultivates positive relationships.

Excellent customer service skills.
---
Work Experience
Help Desk Analyst; 2015 to Present
TechPro Business Solutions; Sacramento, CA.
Duties and Responsibilities
Provides immediate Help Desk support services to end-users of company's various software solutions.

Answers questions related to product's features and guides customers to run preliminary troubleshooting procedures.

Summarizes all issues, concerns, including courses of action taken into a report format to be used for future discussions and for immediate reference.

Prepares the necessary trouble ticket including a summary report of the situation for the purpose of arriving at a quick resolution.

Cascade all pending issues to the appropriate channels within an appreciable time frame.
Help Desk Technician; 2013 to 2015
IT Pro Contact Center Services; Sacramento, CA.
Duties and Responsibilities
Promptly responded to customer inquiries and concerns regarding account including billing and requests for home repairs.

Provided troubleshooting assistance through phone and chat services; guided customers through every stage of the process.

Prepared service reports; scheduled site visits and conducted regular follow-up with customers to make sure concerns have been resolved.

Responded to all concerns and issues transmitted via email and chat support channels.

Routinely circulated copies of summary reports to all concerned departments.
Help Desk Support Officer; 2016 to 2016
Prism Technologies; Sacramento, CA.
Duties and Responsibilities
Attended to all issues, problems, and concerns from the end-users of the company's products.

Presented immediate solutions by taking customers through basic troubleshooting procedures.

Scheduled onsite repairs if troubleshooting procedures did not produce desired results.

Coordinated with a technical team to make sure service schedule is observed.

Conducted routine follow-ups with customers to check on product performance as well as to get inputs on service.
---
Education
College
Bachelor Degree – Computer Science
California State University
Sacramento, CA
2017 to 2015
High School
Grant Union High School
Sacramento, CA
1998 to 2017
Certifications
Certified – Microsoft; 2017

Certified – Cisco; 2016
---
Personal Information:
Status:

Married with 1 child

Date of Birth:  

October 21, 1985

Hobbies include chess and tennis.
Help Desk Skills List
It's not enough to be good at IT. You should know how to deal with people. And it's not just via phone. Help Desk also includes chat and email. Does your Help Desk skills list qualify you for this kind of job?
Education.

A high school diploma will do in some cases. There are Help Desk agents with only a GED score. Of course, a degree will give your chances a boost. The well- paying jobs prefer those with a degree in Computer Science. It will give you more career options. A 2-year Associate Degree will be good as well.

Certifications.

Most jobs won't require it. However, some may ask for certification. These are the jobs which deal with specific IT systems or tools. In our sample resume for Help Desk, George is certified in Microsoft and Cisco. Having certifications will surely improve your job hunt. Review the job post carefully. Take note if there are certification requirements.

People- Skills.

Ask anyone who has worked in Help Desk. What is the job's most difficult part? Many will say it is dealing with people. Not everyone will be nice. Some will be irate. Some will be insulting. However, you have to keep cool. Your job is to get them through it. Customer service is one of the hats you wear.

Excellent Communication Skills.

So you're great in IT. Can you articulate instructions? There are people who can teach. There are those who cannot. Which one are you? You need to be an excellent communicator. People called you for help. That means they don't know how to fix the issue. Not everyone can pick up instruction. For many, tech is Greek.

Proactive.

Many companies strive for excellent CS. It's not enough that the problem is fixed. You'll be asked to follow up. This is to make sure the issue is resolved. Most importantly, that the customer is happy. As Help Desk, you should be proactive. Be involved in the process. Have the initiative to cover all the bases of your job.

Patience.

We took this up under "People- Skills". However, patients cannot be over-emphasized. When you are dealing with people, you have to be patient. It takes time to get things done. Patience also matters when scheduling. You may have to schedule onsite work. The tech support team often gets delayed. You'll be besieged with calls. Be patient. Relax and help them get through it.
Help Desk Resume Objective
How to write your Help Desk resume objective? Just 2 rules. First, review the job post. Second, keep it simple!
Go back to our sample resume objective for Help Desk. It's composed of only 3 sentences. Each sentence has value. We wrote it based on the details of the job post.
We started with George's certifications in Microsoft and Cisco. The company listed this as top priority. Make sure the employer can see the #1 skill in your objective statement right away.
Then we indicated his tenure. In most jobs, 2 years is good. 5 years proves expertise. So with George, 8 years is a huge advantage. Don't forget to include a description on CS work. This is a big part of the job.
Lastly, we ran down George's core competencies in Help Desk work.
When writing your resume objective, make every sentence count. It should list as many of the skills described in the job post. Recruiters use the objective to gauge your qualifications.
Help Desk Resume Format
You have 2 good options for your Help Desk resume format. First, do you have a good experience? If so, use the reverse chronological.
This format needs the right set up. Take a look at our sample resume template for Help Desk:
Contact Information
Objective Statement
Skills
Work Experience
Education
Certifications (if any)
Personal Information
Work experience is listed in the middle. Why? We use the details in George's objective statement and Skills section to set it up. We hope we have gotten the recruiter interested enough to read through his experience.
Next, lead off with your most recent experience. With George, we started with his present job. From there, we worked back to his first job as Help Desk Support Officer. Apply the same approach to Education and Certification.
The second option for resume format will be discussed in the next section.
Entry Level Help Desk Resume
Do you have an entry level Help Desk resume? Nothing to worry! Many people got the job even though they had no experience. For some companies, as long as you know IT, you'll be okay. You'll just undergo some training. Most likely in CS work.
The best format for an entry level resume would be functional. This type of resume format will highlight your technical skills. Our sample resume template for Help Desk will be rearranged as follows:
Contact Information
Objective Statement
Skills
Certifications (if any)
Education
Work Experience
Personal Information
You should also prioritize jobs that don't require experience. The pay may not be as high. However, the chances of getting hired will be better.
Help Desk Resume Writing Tips
This is a great job that has the potential to play well. You might even work from home. How cool is that? If you want to land the job, follow our Help Desk resume writing tips.
Keep It Relevant – No need to include your previous job if it's not related to Help Desk work. Recruiters don't spend much time on resumes. Other information may only serve as distractions.
Keep It Short – Help the recruiter do his/her job easier! They don't want to get migraines reading a resume that's several pages long. As we mentioned, include only relevant information. Use bullet points to organize content. Keep sentences short. The same with paragraphs.
Make It An Easy Read – Yes, your job can get technical. It doesn't mean your resume has to read technically. Don't try to impress by using tech jargon. The recruiter will appreciate making your resume an easy read.
We are sorry that this post was not useful for you!
Let us improve this post!
Tell us how we can improve this post?