Manual Tester Resume Sample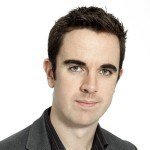 Wilhelm G. Berglund
Address:            3356 Monta Cresta Way, San Jose, CA.
Phone:               (785) 946 7456
Email:                [email protected]
Current Job:    Test Manager; Vision Point Technological Solutions, San Jose, CA
---
Objective
Bachelor Degree in Computer Science; with excellent knowledge of Oracle, MySQL, Linux, TestLink, Bugzilla, plus programming software such as C++ and JavaScript. More than 10 years experience in software development; rising through the ranks from QA Analyst, Sr. QA Analyst, QA Team Coordinator, up to my present designation as Test Manager for Vision Point Technological Solutions. I am confident my experience and expertise as a Manual/Test Manager shall be valuable for Ichor Business Innovations
---
Skills
Bachelor Degree in Computer Science.

Proficient in Oracle, MySQL, Linux, TestLink and various automated testing tools.

Knowledgeable in C++ and JavaScript.

10+ years experience in the software development process.

Sharp analytical skills.

Excellent in time management.

Great interpersonal skills.

Positive disposition
---
Work Experience
Test Manager; 2015 to Present
Vision Point Technological Solutions; San Jose, CA.
Duties and Responsibilities
Develops the overall testing strategy, outlines processes and tasked to prioritize the needs of testing for Vision Point's clients.

Collaborates with various influential IT and business organizations in order to guarantee optimum use of all methodologies; communicates test strategies and processes, evaluates results and monitors performance.

Manages end-to-end testing; schedules testing dates.

An active participant in defect management conventions; represents the company when responding to inquiries from third parties.

Coordinates with the entire software development team; participates and renders advice, solutions and suggestions in every stage of the app development process.
QA Team Coordinator, 2013 to 2015
Vision Point Technological Solutions; San Jose, CA.
Duties and Responsibilities
Coordinated with Engineering and Product Development in an effort to maintain and/or exceed quality assurance measures.

Collaborated with various departments to make sure integration of app/ program key features remain viable.

Maintained standards, guidelines and protocols for possible site improvements.

Introduced improvements, amendments, and updates in all areas of process, technical and operational development.

Tasked to orient, train, and develop incoming QA Analysts and QA Team Coordinators.
Senior QA Analyst, 2012 to 2013
Vision Point Technological Solutions; San Jose, CA.
Duties and Responsibilities
Created the test plan designed for the release of the software; defined resources and the test suites needed for every stage of the test cycle.

Conducted all tasks for verification which included a structural, functional, system and regression testing.

Performed all testing in a multi-tiered architecture framework.

Collaborated with the technology team in order to build the latest clearing systems.

Participated in every stage of the entire life cycle for app development including drafting the methodology.
---
Education
College
Bachelor's Degree in Computer Science
San Jose State University
San Jose, CA
2015 to 2016
High School
Notre Dame High School
San Jose, CA
1996 to 2015
Additional Trainings/ Short Courses – Icon Technology
C++, JavaScript – 2015

Oracle, MySQL and Linux – 2017
---
Personal information
Status: Married with 2 children
Date of Birth: 22 August 1983
Hobbies include Soccer, Boxing and Piano.
Manual Tester Skills List

Your Manual Tester skills list must show a good mix of knowledge and character. This job is very technical. Companies will look into specific hard skills. For example, the software development programs you know. They also want to find out if you have the right attitude for the job.
Education.The ideal degree is a four-year course in Computer Science. However, you could also take 2 to 4- year courses in related disciplines. These include Bachelor degrees in Technology or Computer Applications. You may take two-year Associate Degree courses. Due to its technical nature, companies prefer those with higher attainment.
Certification.For those without a 4-year degree, you need certification. You have to take a course in Software
Development. It must be from the ISTQB or CSTE. ISTQB stands for the International Software Testing Qualifications Board. CSTE is the Certified Software Test Engineer. If these are not available, find out in your area the certification courses you have to take.
Hard Skills.Software design involves a lot of stages. You have to be familiar with a lot of programs. These include database storage, operating systems, test management, and defect tracking. A big plus would be knowledge in programming software. In our sample resume for Manual Tester, we showed these as C++ and JavaScript.
Soft Skills.Even a job as technical as this needs the right attitude. We identified a few in our sample resume objective for Manual Tester. These soft skills included excellent analysis, great communication skills, and effective time management. There are other important soft skills. Good examples are passion, positive attitude, and organization.
Ability to Work With a Team.Software development is a team effort. The process requires a variety of specialized skills. Each person has his/her own timeline and set of duties. As the Manual Tester, you have to know how to work with them.
Manual Tester Resume Objective
Apps are created for different purposes. Each job will have its own needs. Before writing your Manual Tester resume objective, take the time to read the job post.
We assumed this in our example of a resume objective for Manual Tester. Right off the bat, we stated Wilhelm's degree and certifications. These were identified in the job post as the key hard skills. Then we emphasized his long tenure. We also showcased his knowledge of programming software to give him an advantage.
Lastly, we indicated his value proposition in the closing statement. You have to tell the employer what you can do for the company.
Manual Tester Resume Format
Experience matters. So does having technical skills. Therefore, you have two options for your Manual Tester resume format.
Reverse Chronological – Ideal if you have long experience which is common. You don't get to be a Manual Tester overnight. On average, you need 8 to 10 years experience. Like we showed in our Manual Tester resume example, you may have to go through stages. Most Manual Testers are long tenured. For this format, start out with your latest details then work your way back. Reverse chronological is used where time periods are involved. For example, in work experience and education.
Functional – Highlight your skills and expertise. This is ideal if you have a Masters Degree in Computer Science or certifications in multiple programs. The purpose of the function is to shine the spotlight on your key advantages over other applicants. Not everyone will have the same hard skills. If you know you have advantages, showcase them.
In our sample resume template for Manual Tester, we used the reverse chronological. Take note of how we arranged the sections:
Contact Information
Objective Statement
Skills
Work Experience
Education
Certifications
Personal Information
If you want to use a functional resume, you only need to do one change. Just move "Work Experience" below "Certifications".
Entry Level Manual Tester Resume
Even if you are an entry level Manual Tester resume, you will have the necessary experience. As we stated earlier, Manual Testers go through different positions. You have to learn other stages of software development.
In our sample job description for Manual Tester, Wilhelm previously was employed as follows:
QA Analyst
Senior QA Analyst
QA Team Coordinator
Each stage involves testing to evaluate the quality of software. If this is the same path, indicate it in your resume.
You should also highlight your relevant skills. Include your certifications and training you received.
We suggest that you use the Functional format for your entry-level resume for Manual Tester.
Manual Tester Resume Writing Tips
Take the time to test your resume before you send it. Here are a few Manual Tester resume writing tips to consider:
Emphasize Your Expertise – It is important to have your key hard skills front and center. With such a technical job, companies will look for this right away.
No Errors In Spelling or Grammar – As a Manual Tester, you pay attention to details. How will it look if you can't even correct errors in spelling or grammar?
Be Detailed – Write your scope of work in detail. Companies want to be sure you know your job very well. Take the time to give a good, thorough description.
We are sorry that this post was not useful for you!
Let us improve this post!
Tell us how we can improve this post?