Project Manager Resume Sample
Peter M. Jackson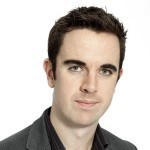 Address:            5150 Spring Street
Phone:                (505) 123-4567
Email:                  [email protected]
Current job:      Project Manager at ABC Worldwide Outsourcing, Portland, Oregon
---
Objective
To contribute to the success and long-term growth of the company by capitalizing on my project management experience and applying my expertise in the various areas of business to ensure the timely accomplishment of all identified goals and schedules.
---
Skills
10 years experience in project management in various industries and different countries.

Certified Project Manager

5 years experience in conducting research and preparing market studies

Excellent communication skills

Goal – oriented

Highly organized

Punctual

Great ability to work with a team
---
Work Experience
Project Manager, 2020 to Present
ABC Worldwide Outsourcing, New York City, New York
Duties and Responsibilities
Prepare Project Studies

Construct timelines and schedules

Designate authorized personnel from each department

Create grading system

Review data on operating budget

Design operational frameworks an processes

Preside over Quarterly Business Review  

Oversee Process Improvement systems

Prepare, review and discuss findings of all collated reports and analytics

Oversee customer support for the Hispanic market
Quality Assurance Officer, 2017 to 2020
Trendline Manufacturing Corporation, Portland, Oregon
Duties and Responsibilities
Assure quality and standardization of all deliverables

Create guidelines and procedures

Oversee timelines and schedules

Review analytics and prescribed metrics

Oversee implementation of Process Improvement systems

Audit team performance

Evaluate performance and give recommendations
---
Education
College, George Fox University
Bachelor of Science, Business Management
Newberg, Oregon
2013 – 2017, 3.6 GPA
West Linn High School
High School Diploma
West Linn, Oregon
2009– 2013, 3.5 GPA
---
Courses
Certification, Project Management

Certification, Business Accounting

Certification, Human Resources

Certification, Marketing Management

Certification, C++ Programming

CRM Administration

MS Office
---
Personal information
Married with 2 children

DOB 12/02/85

Hobbies include traveling, music, cooking
Project Manager Job Description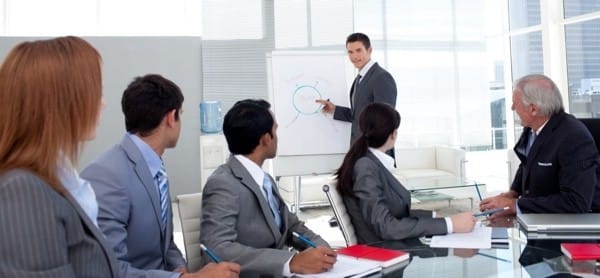 After going through the Project Manager resume example, you should now have a better idea on how to write and structure your own resume. The job of a Project Manager differs from industry to industry. Your Project Manager resume should reflect the skills and competencies that are relevant to the industry you are applying for.
A project could involve many departments in an organization. Generally, a project has three stages: Pre-Planning, Pre-Operation and Project Launch. These stages have different objectives but share the single purpose of successfully launching the project. These stages are mutually dependent on one another. How the Pre-Planning and Pre-Operating stages are managed will influence the launch of the project.
Companies want someone with the requisite skills to coordinate these different departments. This person will be designated as the Project Manager. His job is to create structure and organization within the project so that all the involved departments and personnel will have an idea on their roles and responsibilities.
One of the first things a Project Manager does is to create a timetable or a project timeline. After he reviews the Business Plan and does the preliminary assessment of the existing infrastructure, he summarizes the schedule of activities in a Gannt Chart.
The Gantt Chart includes details on the specific departments, personnel, and scope of work and these are all plotted on a graph that indicates the inclusive period of completion. The Gantt Chart will be the reference point on the progress of the project. Only the Project Manager can make revisions on the Gannt Chart.
The Project Manager will then coordinate with the different departments and require authorized personnel to submit periodic reports to validate their progress within the timeline.
The job of a Project Manager pays well; on the average, they get paid US$75,000 to US$110,000 annually, but the responsibility of getting the project launched successfully carries a lot of stress. His or her biggest challenge is to get everyone on- board and moving at the same pace.
Keep in mind that each department has its own set of responsibilities and functions to follow. If one of these departments get derailed, it will affect the entire timeline and have consequences on the project. The Project Manager knows every day the project is delayed increases costs in terms of foregone revenues, opportunities and pre-operating expenses.
Project Manager Ideal Job Qualifications
If you plan to become a Project Manager you should possess the following qualifications for the job:
Education and Training


The best candidates for Project Management should have a degree in Business Management or a related field. Having a strong theoretical framework in business management will help you build an effective approach to project management. You should have at least two years experience in managing a group, a team or department. Academics teach the frameworks but experience gives you the working knowledge for project management.
Certifications


Availing of a certification in Project Management can place a premium on your asking price. Your fee could increase up to US$ 120,000 per year. A certification program for Project Management typically takes 35 hours to complete.
Highly Organized


With so many tasks to oversee, to become an effective Project Manager requires you to be highly organized. You should have the ability to manage your hours and allocate enough days in the week to address all concerns and attend to all responsibilities.
Versatile
The best Project Managers are those who have varied skills. They understand and have working knowledge of all the different functions in a project. These include accounting, IT, marketing, human resources, administration, sales and support services.
Great Communication Skills


In project management, communication is crucial. If instructions are not relayed properly, it could lead to mistakes with serious repercussions. A Project Manager should ensure everyone involved in the project is well-informed on their progress.
A Project Manager plays a key function in any organization. If you plan to become a Project Manager you must make sure you have the requisite skills and competencies to handle the job. Most of all, you must have the confidence and the leadership qualities to get the project done on time.
We certainly hope our Project Manager resume example and insights on the job itself will be valuable references for your application. Having a great perspective on what recruiters want and what the job entails will certainly give you advantages over everyone else.
We are sorry that this post was not useful for you!
Let us improve this post!
Tell us how we can improve this post?