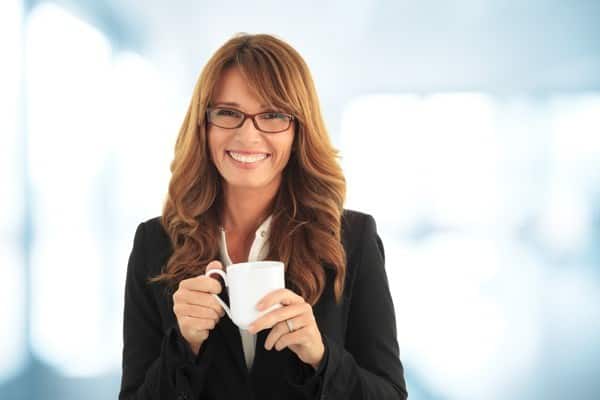 Employer Requires Experience and You Have None What's Left To Do
It comes as a tough challenge for many new college grads to secure employment, especially in the tightly competitive job market. Job seekers with no work experience often ask this question: "How am I supposed to get a job when every employer seems to prefer those with experience?" Until the number of available jobs exceeds the number of unemployed professionals, new college grads will have no choice but to deal with this dilemma. Even so, there are things that neophyte job seekers can do to make them attractive for employers. Here are some of them.
 1) Do volunteer work.
You would be surprised that many employers even bother to look for any volunteer work experience in resumes. It can work to your advantage if you did some part-time jobs and internships while in college, such as a research assistant, an office personnel, a tutor, or an on-the-job trainee. For a lot of hiring managers, it's a sign that the applicant has the initiative and an excellent work ethic. Being involved in volunteer work gives employers an impression that aside from financial benefits, you're also interested in developing your knowledge and skills for the job.
Most people fail to realize that money is not the only reward. Volunteer work is a great way to extend the learning process, and it allows you to have a deeper understanding of the theories you learned from college. If you're a nurse, you can function as a volunteer assistant in hospitals and community health centers, and the handling of actual patients can give a meaningful work experience. Accounting graduates can turn to non-profit accounting firms that can give them an opportunity to practice their skills. If you're an unemployed writer, you can practice writing for blogs, public websites, or free publishing companies.
 2) Look for part-time work.
This is even better than volunteer work, for you get paid for a few hours' work. It may be not much, but making productive use of your time is far better than nothing. What's more important is the experience that you acquire from part-time or temporary work. For graduating students, summer jobs can be a great opportunity and can provide that extra cash needed for tuition. Aside from the experience, summer jobs allow you to network. Establishing contacts even at this early stage can work to your advantage.
Online freelance jobs can also provide you with the experience that you'll need for future full-time jobs. Sites such as oDesk, Freelancer, and Elance allow online contractors to look for jobs and render their services to any client in any location. Aside from experience, the projects that you'll handle will add to your portfolio that will attract more clients.
3) Attend career-enhancing seminars and training workshops.
Learning doesn't stop in college, and attending seminars and training would definitely help you gain that additional knowledge for the career you're pursuing. Employers see it as attractive when the applicant has participated in many career development and continuing education programs. Having the opportunity to be trained by these various firms would increase your chances of getting hired. In addition, seminars and workshops also provide an excellent venue for meeting with colleagues and other allied professionals, and this will allow you to build on your network.
4) Engage in entrepreneurial projects.
If you haven't got a job yet, then you have all the time in the world for your own entrepreneurial activities. Even if the projects do not relate to your educational background, the skills you develop from these activities are an invaluable addition to your resume. Not only that, you also get to profit off it.
While you're not employed, you can engage in any business, such as tutoring students, creating blogs, and selling items on eBay. If you're a computer technician, you can set up your own repair shop. If you're into marketing, you can affiliate with other professionals and set up your own firm. If you think about it, all activities, whether they're related to your field of expertise or not, have the potential to form a small entrepreneurial operation.
5) Include relevant college experiences in your resume.
Were you involved in a major school activity? Did you have an opportunity to organize any event? Did you participate in any community service or extra-curricular program? How about the research that you've conducted? Some people think that the experience of organizing a fraternity party or a sorority auction is too simple and trivial to be included in their resume, and some students underestimate their experiences and accomplishments in college. But it actually counts.
Even if you can't present any work experience, employers will take a look at your achievements in college so that they could gain insight on your abilities. If you think you don't have anything significant to put in your resume, include your school achievements: how you developed a media strategy for spreading a campus message, how you wrote articles for the school paper, or how you coordinated an annual gala. Here's a helpful tip: list all the school activities that you've participated in, and translate the tasks that you did into relevant work experience.
6) Don't lose touch of your contacts.
Maintain your contacts and always keep in touch.  When you can't rely on experience, you surely can rely on people who can speak on your behalf. It pays to have relationships with people who can help you get your feet wet. It's like what a song says: "I get by with a little help from my friends".
Nowadays, you can even expand your network through the use of social media. Sites such as Facebook or LinkedIn can give you the leverage to link with more professionals in any location. The Internet has already connected you to the world, so why limit yourself?
As a final advice, keep in mind that patience is a virtue. If it's taking too long for you to secure employment, see it as an opportunity to do other things that will contribute to your professional development. Look for ways on how you can hone new skills, and stay motivated and focused. And most of all, don't give up.