Production Manager Resume Sample
Peter J. Nichols
Address:         345 Yellow Road, Burbank, CA
Phone:             (818) 1234567
Email:              [email protected]
Current Job:    Production Manager; Avant Garde Concepts Manufacturing Inc., Los Angeles, CA
---
Objective
Certified Production Manager, Lean Six Sigma Black Belt with 8+ years of progressive leadership experience in the manufacturing industry, seeks the opportunity to join J&J Food Inc. as its Production Manager and contribute to the company's vision of revolutionizing the food industry.
---
Skills
APICS Certified in Production and Inventory Management (CPIM).
Lean Six Sigma Black Belt.
BS in Industrial Engineering
More than 8 years experience in the manufacturing industry.
Well versed with the guidelines of Good Manufacturing Practices and Food Safety regulations
Proficient with different production management software – Visual ERP, PlanetTogether, Planvisage SCM and JDA factory planning software.
Adept in using Kanban inventory system
Working knowledge of OSHA and EPA regulations
Strong leadership and communication skills.
APICS member since 2017
---
Work Experience
Production Manager, 2017 to present
Avant Garde Concepts Manufacturing Inc., Los Angeles, CA
Duties and Responsibilities
Performs QRMP (Quality Risk Management Process) audit and plans corrective measures.
Prepares production costs and variances, short and long range plans including timeline.
Organizes production line assemblies to ensure strict compliance to quality and safety standards.
Collaborates with the Product Manager, Suppliers, Engineering, Quality Control and Plant Employee supervisors in finding innovative ways to improve production efficiency.
Motivates production team thru training, information sharing, mentoring, feedback, unbiased evaluations and task delegation.
Implements safety measures to prevent accidents and inspects site with engineers to facilitate risk reduction.
Directs and supervises 300 manufacturing plant employees and 20 office staff.
Production Manager, 2015-2017
Edmond & Sons Coffee Producers, San Diego, CA
Duties and Responsibilities
Researched local and international vendors, negotiated for better terms which reduced cost by 80%.
Reduced active inventory levels and cost by 50% thru implementation of automated Kanban inventory system.
Monitored productivity data and developed corrective measures which led to 90% increase in production output.
Supervised and trained 200 employees.
Planned cross training programs to ensure career progression of employees who consistently performed well. Reduced employee turnover by 80%.
Production Manager, 2015-2017
Le Amour Chocolatier Inc., San Diego, CA
Duties and Responsibilities
Managed and facilitated training of 200 employees in the production plant.
Planned and streamlined process for $1M+ monthly production target and schedule.
Converted batch manufacturer to a Demand Flow Lean Manufacturing operation which reduced lead-time by 90%.
Coordinated with supervisors of research & development, quality control and plant engineering departments.
Held monthly meetings with employees' lead representatives to address issues and concerns.
---
Education
Bachelor of Science in Industrial Engineering (BSIE)
University of Southern California, Los Angeles, CA
2017-2015; GPA 3.8
High School
North Ridge High School, Sacramento, CA
2016-2017; GPA 3.75
Certifications:
Certified in Production and Inventory Management (CPIM) by APICS – Association for Supply Chain Management, 2017.
Certified; Lean Six Sigma Black Belt, Villanova University Online Course, 2017.
---
Personal information
Status: Married with 1 child
Date of Birth: 18 September 18 1986
Hobbies include robotics, trail biking, cooking.
Production Manager Resume Skills List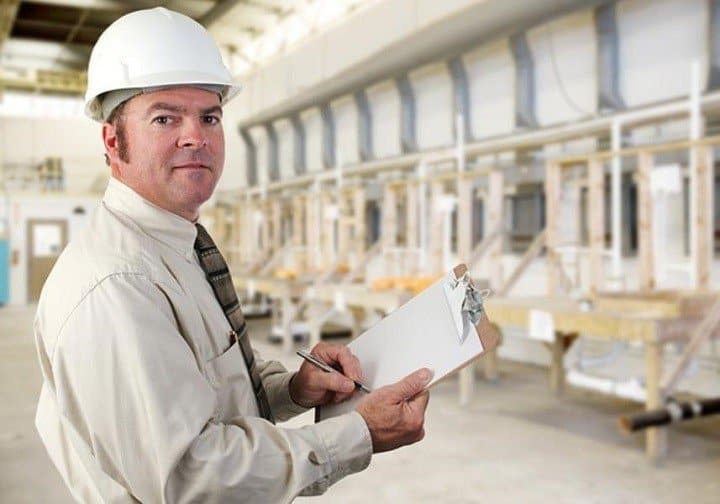 Production manager's job requirements vary depending on the nature of the industry that you wish to get into. Whether you are getting into industrial, medical or entertainment industry, make sure to tailor fit your Production Manager skills list according to the employer's qualifications.
As you have read in our Production Manager resume example, we greatly went into detail on how Peter's various skill sets were applied to his job. Whenever necessary we substantiated the indicated responsibilities with numbers and figures.
Education.

A college degree in Business management, business administration or industrial engineering is a standard requirement.  Although you can land an entry level production manager job with an associate's degree, it is better to complete a four year course to increase the chances of getting hired. The higher your educational attainment the more viable you become to the employer because it means less training expenses. Work on updating your technical skill sets so you can stay abreast with the latest developments in the industry.

Certification.

Acquiring professional certification will boost your chances of qualifying for the position you are eyeing. This validates your credibility and expertise so employers will consider you to be a valuable asset to the company. Get certified to expand your knowledge and propel your career growth.

Strong leadership.

It is the manager's job to supervise the production team efficiently. Production output can be adversely affected when the employees are not in sync with the company's goals. The atmosphere can get quite stressful, so it is up to the leader to motivate everyone on board to give their best efforts to meet deadlines and hit production quota. This trait is always required by employers so make sure to mention circumstances where you displayed strong leadership skills.

Good communication skills.

Managing small or large group of workforce is no easy feat. One must be an effective communicator to be successful in fostering good relations and getting work done as planned. This is an effective way of maintaining company culture. A good production manager should be able to explain fluently all the business targets, procedures and timelines to everyone involved in the process.

Excellent organizational skills.

There are multitude of tasks involved in production management. You must be able to devise a system that allows your team to produce goods and services efficiently. Highlight the tools and variety of software you used to facilitate effective time scheduling and team collaboration. In your resume, mention examples of how you delegated tasks to your team members and the effect on production output.
Production Manager Resume Objective
The aim of your Production Manager resume objective is to present yourself as the best applicant who will help the company achieve its goals and ultimately, its vision.
The Hiring Manager needs to be captivated by your statement so he or she would be compelled to continue reading your resume. Identify the kind of impression you want to create by evaluating the content of the job ad carefully.
Take note of the company's vision as well because you have to align your goal with theirs. You must be able to match and put together skills, achievements and goal in two sentences.
To give you a concrete example, review the resume objective stated in our example of a resume for a Production Manager.
After highlighting the strong points of Peter such as his being APICS and Lean Six Sigma certified and having eight years experience in the manufacturing industry, we tied it in with the company's vision of revolutionizing the food industry.
The person reading the objective statement will no doubt be impressed that Peter took the time to note the company's vision and include it as part of his value proposition.
Production Manager Resume Format
The reverse chronological type is best approach to use for your Production Manager resume format. In a job where skills and accomplishments are highly sought after, this format will bring your strengths front and center.
As you can see Peter's Production Manager resume template was arranged as follows:
Contact Information
Objective Statement
Skills
Work Experience
Education
Certifications
Personal Information
We had the option to place Certifications before Work Experience but it may be overkill or appear redundant as these items were already included in the Objective Statement and Skills sections.
Generally, hiring managers prefer the reverse chronological format because it is easier to read and find important keywords.
Entry Level Production Manager Resume
For an entry level Production Manager resume, you will have to place more focus on the objective statement, skill sets, training and education to get noticed by the recruiter.
The ideal format would be the functional type which would re-arrange the sections of your resume as follows:
Contact Information
Objective Statement
Skills
Education
Certifications
Work Experience
Personal Information
The objective statement is your "spiel" or sales pitch to the Hiring Manager. Highlight your certifications and other strong points and most importantly, tell the company why it should hire you despite having lack of experience.
The existing objective statement we used is applicable even for entry level applicants but enhance its effectiveness by adding soft skills to frame your value proposition.
Here's a good re-write:
Dedicated, highly focused and team oriented Certified Production Manager, Lean Six Sigma Black Belt with 8+ years of progressive leadership experience in the manufacturing industry, seeks the opportunity to join J&J Food Inc. as its Production Manager and contribute to the company's vision of revolutionizing the food industry.
With regard to experience, include details of your internships or on the job training in your resume. You can also mention relevant school activities that show off your leadership abilities.
Production Manager Resume Writing Tips
How you present your work experience in your Production Manager resume will play a big role in getting the all-important interview. Make sure to support achievements with precise figures and other relevant data.
Keep in mind that when a recruiter reviews your resume, one question will continue to hand in the back of his mind, "How can applicant help the company achieve its goals and objectives?"
Lastly the best production managers are able to improve operating efficiency. Be efficient with your resume content. Do not include information that is not relevant to the job.
We are sorry that this post was not useful for you!
Let us improve this post!
Tell us how we can improve this post?