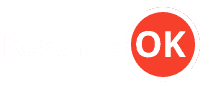 Video Editor Resume Sample
The job of a Video Editor requires a keen eye; great attention to detail to make sure all parts of the film fit together and successfully convey the message. The same can be said about your Video Editor resume. The sum of its parts must support your objective of winning the job in this highly competitive profession.
Here's a reality check: there are more video editors than there are open positions. You will have to fight off other talented candidates for this job which pays out a median salary of $61,750 per year. It all begins with your resume. We have crafted a Video Editor resume sample that will ensure yours won't end up on the cutting room floor.
Video Editor Resume Sample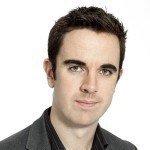 Derrick O. Wilson
Address:         7309 Dubac Way, Sacramento, CA
Phone:            (913) 753 4798
Email:             [email protected]
Current Job:   Film Editor; Starstruck Films Inc., Sacramento, CA
---
Objective
Creative, meticulous and dedicated Video Editor with an excellent eye for detail, unparalleled track record of employer satisfaction and a deep passion for film and all things visual seeks to share his talent as the Video Editor for Blue Screen Film Production. High level of proficiency in video editing software particularly Adobe Premiere, Apple Final Cut and Cyberlink Power Director and great experience in video pre and post production. Proven performer during high pressure situations; ability to handle multiple projects and meet prescribed deadlines.
---
Strengths
5+ years experience as Video Editor.
Bachelor of Arts degree; Film Studies
Advanced Course; Cinematography.
Advanced Course; Audio Recording and Editing.
Advanced Course; Screenplay Writing
Proficient in various film editing software; Adobe Premiere, Apple Final Cut and Cyberlink Power Director
Creative; proactively contributes to the original vision of the writer and director.
Meticulous;
Pressure player with excellent time management skills.
---
Work Experience
Video Editor; 2015 to Present
Starstruck Films Inc., Sacramento, CA
Responsibilities:
Collaborates with team; assesses requirements and discusses outline and film messaging to team members and clients.
Performs video video dubbing and film duplication.
Conducts editing work on film in accordance with screenplay notations as discussed and approved by head writer and director.
Prepares sample clips for viewing by producers and directors for the purpose of securing valuable feedback.
Ensures maintenance of video library and film catalogue.
Video Editor; 2013 to 2015
Final Cut Film Inc., Sacramento, CA.
Responsibilities:
Worked directly with Head Film Editor; collaborated with screenplay writers, producers and directors.
Conducted preliminary viewing and editing of all videos throughout entire film production cycle.
Assumed role of acting producer during video shoots.
Qualified locations for video shoots.
Provided training and orientation to studio interns and junior staff.
Video Editor – Internship Program; 2012 to 2013
Final Cut Film Inc., Sacramento, CA.
Responsibilities:
Worked with video editing team in all aspects of film production.
Collected all unfinished film clips and footages and uploaded them on a software program for further editing and refinement.
Applied animation and graphic design to produce short film videos for Final Cut's social media pages.
Managed and regularly updated film library.
Prepared production reports.
---
Education
Bachelor of Arts, Film Studies
California State University
Sacramento, CA.
2009 – 2013; GPA 3.6
High School
Christian Brothers High School
Sacramento, CA
2005-2009; GPA 3.57
Short Courses at California State University:
Cinematography
Audio Recording and Editing
Screenplay Writing
Certifications:
Adobe Premiere
Apple Final Cut
Cyberlink Power Director
---
Personal information
Status: Single
Date of Birth: 28 March 1992
Hobbies include skateboarding, BMX, puzzles.
Video Editor Resume Skills List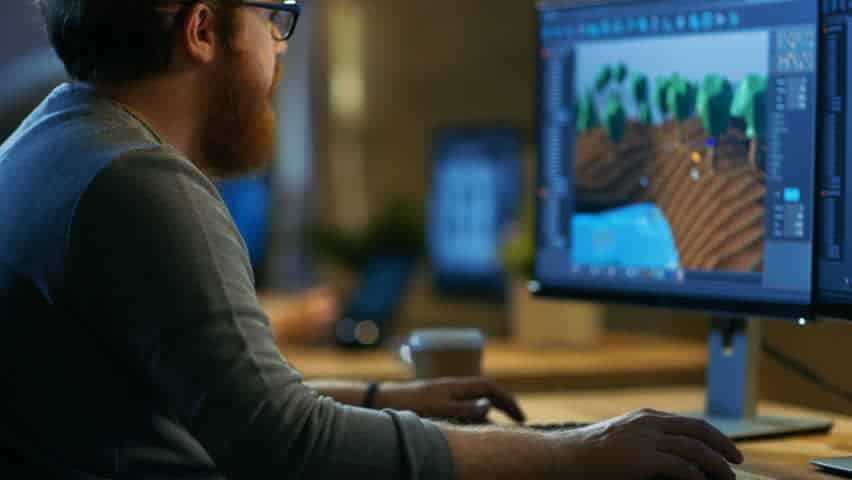 The best combination you can put in your Video Skills list should include in-depth knowledge on all areas of video production, proficiency in various editing software, a good foundation on film arts and key personality attributes demanded of this profession.
Education. Companies prefer a candidate with a solid background in film studies because it encourages a deeper appreciation for the technical and fundamental aspects of filmmaking. An associate degree in a film- related course will do. If you completed high school and want to pursue a career as a Video Editor, you should have a GED score then enroll in short courses or programs to build your skills in key competencies of the profession.
Additional Courses and Certifications. As you can see on our Video Editor resume example, the applicant Derrick has an extensive academic background on film studies. In addition to his Bachelor of Arts degree in Film Studies, he also took short courses in cinematography, audio recording and editing and screenplay writing. These are all important components of film making. As a Video Editor, he knows he has to work with different people involved in production. Developing a keen understanding of what they do will help him edit videos according to what the producers, writers and directors want. Derrick also took the time to be certified in popular video editing software.
Valuable Personality Attributes. A Video Editor endures long hours of work. You have to collaborate with people who may have different ideas from what you have. It can make the video editing process more difficult considering there are deadlines to be met. But you have to remain focused on your job. You cannot let pressure affect you and become lax when it comes to detail. An effective Video Editor is one who can balance out patience with meticulousness and expert time management skills.
Video Editor Resume Objective
In the manner befitting the nature of the job, you have to exercise creativity when composing your Video Editor resume objective. The last thing you want is to be formulaic. Just like a good, memorable film, your objective statement must have form, substance and relevance.
As you have noticed in the objective statement of our example of a resume for Video Editor, the content is quite long. We framed Derrick's objective with his strongest points. Remember that the role of the objective statement is to sell your value proposition. It should answer the questions, "Why should we hire you?"
Granted most applicants will probably use the same soft skills: creative, meticulous and dedicated. What makes Derrick's stand out is that he talks to the Hiring Manager by going into deeper detail on what he brings to the table:
"Excellent eye for detail, unparalleled track record of employer satisfaction and a deep passion for film and all things visual."
After running down a list of his technical or hard skills, he closes with a few more strong points: the attributes that are demanded of a Video Editor such as being a pressure player and time management skills.
Don't rush through your resume objective. Take the time to compose one that can effectively convey your purpose and intent to the person reading its contents.
Video Editor Resume Format
If you have a comprehensive and long tenured work history, it will always be better to use the reverse chronological type for your Video Editor resume format. But what we did was consider the fact that there are more video editors than there are available jobs.
The applicant featured in our sample resume for Video Editor is just a few years graduated from college. He does not have much experience to boost his application. So instead of the reverse chronological, we used the combination format which arranged the sections of his resume as follows:
Contact Information
Objective Statement
Strengths
Education
Short Courses
Certifications
Work Experience
Personal Information
As you can see, Derrick's resume is front loaded with his qualifications in terms of training, education and acquired skills. We decided to capitalize on these assets because in Derrick's work experience, he only worked with two employers. The first one actually hired him as an intern while he still was in college.
You should include internship programs in your work experience if you are lacking in practical application. It will show potential employers that at the very least you were able to apply theory to action.
Entry Level Video Editor Resume
If you're like Derrick and don't have enough experience or if you have zero employment credentials, avoid the reverse chronological format even if hiring managers prefer it. The objective is to land the job and therefore the approach must be to highlight your strong points.
You can use the combination format as described in the previous section. It can be very difficult to land your first job as a Video Editor. The last thing you should do is to stay inactive.
If you can't find work for three months, shift your energies from looking for full-time employment to finding work as a freelancer. There are companies who prefer freelancers because they only pay for productive hours and are not obligated to pay benefits.
The pay may be small and opportunities may be few and far between. But what is important is to gain experience.
Video Editor Resume Writing Tips
Flex your creative muscles when composing your Video Editor resume. Everyone will be indicating the same set of responsibilities. Go the extra mile and provide deeper detail when describing the work you did for previous employers.
The film industry will always be in a state of evolution. Your resume should be dynamic; if you're in between jobs or even if you've found employment, invest in training programs that will further enhance your skill sets.
If this Video Editor resume example wasn't sufficient for you, you are free to review some other samples and templates from our site. Browse to some related resumes below and find your inspiration.
Information Technology Resume Examples
Besides the resumes listed above, we recommend going through the following resume writing and job seeking tips: