A Systems Analyst is an IT doctor. You diagnose and cure whatever ails a company's computer systems. How about your Systems Analyst resume? Is it in good health?
We have a Systems Analyst resume sample that can help you land this high-paying job. Think of your resume as a system. It is composed of different sections. Their content should come together and increase your value. Fix the weak areas before a recruiter sees them.
Keep in mind, this is a competitive job. Many people want to become Systems Analysts. It is not enough to be good with computers. There are other required skills. How do you present them? We will show you how!
There are opportunities even for those who are entry level. Don't sell yourself short! We will show you how to win the job even if you lack experience.
Systems Analyst Resume Sample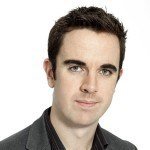 Paul T. Baker

Address:            5547 Maybelles Lane, Charleston, SC
Phone:                (843) 778 9964
Email:                  [email protected]
Current job:      Systems Analyst, TMI Innovative Solutions Corporation; Charleston, SC
---
Objective
Systems Analyst with more than 5 years experience seeks to become the new Network Systems Analyst for Benchmark Technologies. I have a Master's of Science Degree in Computer Information Science and carry expert-levels certifications in C++, JavaScript, Swift, and Python. Other technical strengths include top-level proficiency in AIX, Microsoft, and Linux as well as network topology and administration. Core attributes include critical thinking, problem-solving ability, and excellent reading comprehension.
---
Strengths
Master's of Science Degree in Computer Information Science – College of Charleston

5+ years experience as Systems Analyst

Certified, Expert Level – C++

Certified, Expert Level – JavaScript

Certified, Expert Level – Swift

Certified, Expert Level – Python

Proficient with AIX, Microsoft, and Linux

Knowledgeable in Network Topology and Administration

Critical Thinker

Problem-solving ability

Excellent reading comprehension
---
Work Experience
Systems Analyst, 2016 to Present
TMI Innovative Solutions Corporation; Charleston, SC.
Responsibilities:
Ensures the operational efficiency of all wired and wireless networking and telecommunications services, processes, and devices.

Conducts regular audits on networks and systems to guarantee customers consistent high-speed data transmission services.

Deploys and maintains current telecommunications and computer networks which include routers, switches, multiplexers, and other related technical hardware and equipment.

Performs network operations or NetOps functions in compliance with overall customer Network Operations Center or NOC.

Audits and prepares reports detailing system faults plus performance analytics to the NOC.

Reviews current guidelines then prepare general recommendations to policies and standards in relation to the use of computing resources.
Systems Analyst 2014 to 2016
Minotaur Telecommunications, Inc., Charleston, SC
Responsibilities:
Monitored and resolved all problems related to networking equipment including software and hardware problems.
Provided assistance in the implementation of new systems; introduced improvements in current systems.

Regularly reviewed and audited network security systems.

Established, maintained, and documented technical reports on all computer systems.

Recommended tactical and strategic inputs on overall networking planning and process improvement systems.
Systems Analyst 2012 to 2014
First Financial Private Lenders, Charleston, SC
Responsibilities:
Identified the non-functional and functional requirements of the system; acts as the liaison between the clients and the company.

Provided assistance in translating the business requirements into implementation details; worked to make sure the design met the performance, usability, and scalability requirements of the company.

Designed, created, and implemented feature test cases; ensured feature testing validated the non-functional and functional requirements of the system.

Provided support throughout system integration; scheduled testing phases as well as implementation.

Handled the training of all IT personnel; provided development support to all operational projects upon request.
---
Education
Masters of Science – Computer Information Science
College of Charleston
Charleston, SC
2008 to 2010
College of Charleston
Charleston, SC
Bachelor Degree in Computer Science
2002 to 2006
High School
Burke High School
Charleston, SC
1998 to 2003
---
Certifications
Certified, Expert Level – C++

Certified, Expert Level – JavaScript

Certified, Expert Level – Swift

Certified, Expert Level – Python
---
Personal information
Status: Married with 1 child
Date of Birth: 25 April 1985
Hobbies include Swimming, Cycling, and Yoga
Systems Analyst Skills List
What should be in your Systems Analyst skills list to show you can fix problems? Systems are made up of networks. Networks are made up of processes. Processes include software and hardware. It can be a tangled web. When a problem arises, the company will be in trouble. Processes can break down. Services are affected. Data is at risk.
As you have seen in our sample resume for Systems Analyst, you need more than just technical skills.
Education. A college degree is a minimum. Go for a degree in a computer-related course. Some jobs require a Master's degree. If you want to get ahead, you must invest in education. An associate degree will be fine. However, it will not allow you to keep up with those who have a 4-year degree.
Certifications. You don't have to be certified as a Systems Analyst. It is possible for the company to require certifications in some skills. For example, they might need someone certified in a programming language.

Some may want someone certified in networking. Choose your specialization. From there, find out the most popular programs. Then look for accredited certification courses.

Hard Skills. In addition to programming, you should also be familiar with networks. Data theft is a growing problem. Companies want to make sure their databases are safe. You have to know how to ensure network protection.

You should likewise be familiar with hardware and software. Networks use computers, routers, programs, and processes. These all have to be configured to run smoothly. How about computer platforms? You should know how to manage Microsoft, Linux, and other types of platforms.

Soft Skills. So you have the hard skills? You need to support them with the right soft skills. These are the attributes that define you for who you are. Systems Analysts should be good critical thinkers. Find ways to untangle the web.

You should be adept at a problem- solving. The company's business is in your hands. Comprehension is a must. You will go through manuals and maintain documentation. Excellent communication is important. You will be working with others on the IT team.
Systems Analyst Resume Objective
Show your value in the Systems Analyst resume objective. State what you can do for the employer.
Read the job post first. Find out what the key job skills are. List them in order in your objective statement. In our sample resume objective for Systems Analyst, we did just that. We started out with experience. In this profession, 5 years is a good tenure.
Then, we ran off the programming languages that Paul knew. C++ was first. This was the primary language needed for the job. We included the other languages to improve Paul's value.
Summarize your other strengths as a Systems Analyst. Don't forget to include your soft skills. Some companies may put greater value on these.
Systems Analyst Resume Format
Do you have a good experience? Go for the chronological for your Systems Analyst resume format. This will show what you can do for the employer right now. How do you ask?
In your work experience, start off with your current or most recent employment. List down 5 to 8 responsibilities. Choose the ones that are similar to the job requirement. Work your way back to your first job as Systems Analyst. Repeat the process.
In this format, work experience is in the middle. Look at how we set up our sample resume template for Systems Analyst:
Contact Information
Objective Statement
Strengths
Work Experience
Education
Certification
Personal Information
You can also use the Functional format which puts the spotlight on your skills. We will discuss that in the next section.
Entry Level Systems Analyst Resume
If you have no experience, use the functional format for your entry level Systems Analyst resume.
Your main selling point would be your skill set. In this format, work experience takes a back seat. Our example of a resume format for Systems Analyst would look like this:
Contact Information
Objective Statement
Strengths
Education
Certification
Work Experience
Personal Information
What should you put under work experience? You can't become a Systems Analyst without having prior experience in IT. For example, you could have been a Computer Programmer. Perhaps a Network Analyst or Web Developer. Cite those experiences instead. Write the job description in a way that relates to the work of a Systems Analyst.
Systems Analyst Resume Writing Tips
Review your Systems Analyst resume really well before sending it out. Any mistake can be big. Take a few seconds to read our Systems Analyst resume writing tips.
Make Sure There Are No Errors – Systems Analysts deal with programming languages. You can't make mistakes when using programs. The same goes for your resume. If you have mistakes in spelling and grammar, these will be big. A red flag. It shows you are not focused. That you lack detail.
Communicate Clearly – Go ahead and use terminologies. Sometimes the tasks are complex. However, communicate clearly. Try to make your job descriptions easier to understand. The recruiter will have an idea of the job. Keep in mind, he/she is not an expert.
It will not hurt to go over your resume one more time. As a Systems Analyst, you have to eliminate the mistakes. If you're not sure, just go back to our Systems Analyst resume sample.
If this system analyst resume example wasn't sufficient for you, you are free to review some other samples and templates from our site. Browse to some related resumes below and find your inspiration.
Information Technology Resume Examples
Besides the resumes listed above, we recommend going through the following resume writing and job seeking tips:
Felix is the job search, resume writer expert and founder of ResumeOK. He started the company in 2011 with the mindset that everyone deserves a chance to get a good job and with the goal of helping people write great resumes. Since then, he inspired thousands of people with the
resume samples
and advice written, for more than 300 different job positions.
Felix's work has been appreciated and shared on many well known online publications such as:
BusinessInsider
,
FoxNews
,
SmartRecruiters
,
Business.com
,
Huffpost
,
ZipRecruiter
,
SnagAJob
and many others.
Felix has extensive experience in human resources, recruitment and online business development. On ResumeOK, he uses his 10+ years of experience in the recruitment industry to provide step by step instructions on how to write solid resumes that will catch the attention of the recruiter.
Over the years, Felix has been responsible for reviewing resumes and conducting job interviews, for his own startups and also for other companies. After going through tens of thousands of resumes, he has learned what makes a resume stand out from the crowd and what are the most common mistakes people make. All the experience and knowledge gained over the years are being used in making ResumeOK the go-to place for finding great resume samples, job interview advice and resume writing tips.
Get in touch with him by email at
[email protected]
or by using the
contact page
.
Latest posts by Felix Tarcomnicu (see all)