Software Developer Resume Sample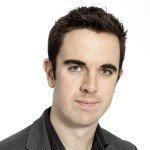 Name:            Daniel D. Bertram
Address:        9797 F. Jewel Circle, Indian Creek, Denver, CO.
Phone:           (303) 221 7171
Email:            [email protected]
Current Job: Software Developer; Synergy Solutions, Inc., Denver, CO.
---
Objective
I hope Info-Sys Technology will consider my application for the open position of Software Developer. I have more than 8 years experience designing, developing and managing apps, system networks and technological infrastructure for companies across a wide range of industries. Creative, analytical and enthusiastic; a productive team player with a deep passion for technology, I have a Bachelor Degree in Computer Engineering and a certified expert in C, C++, JavaScript, Python and Microsoft.
---
Skills
Bachelor Degree in Computer Engineering.
Certified expert: C,C++, JavaScript, Python and Microsoft.
8+ years experience as Software Developer.
Key attributes: Creative, Analytical and Enthusiastic.
Passionate about technology and its role for the future.
Results and solutions-oriented.
Great ability to work with a team.
---
Work Experience
Software Developer; 2017 to Present
Synergy Solutions, Inc., Denver, CO.
Duties and Responsibilities
Determines the primary courses of action for addressing the needs and concerns of Synergy Solutions' clients. The company's portfolio includes clients from the following industries: finance, entertainment, retail, business consultancy, law and healthcare.

Presides over client meetings; guides them through the software development process, secures pertinent information about their target market, goals, objectives and budget.

Designs, develops, tests and implements Internet-based solutions including apps, proprietary software programs, networking systems, data security/protection protocols and the appropriate technological profile for the entire infrastructure.

Selects the composition of the software development team; collaborates with them throughout the course of the project.

Tracks performance of the software solution; prepares, evaluates and discusses results with clients and if needed, proposes adjustments and/or improvements.
Software Developer, 2015 to 2017
Bright Light Technologies; Denver, CO.
Duties and Responsibilities
Determined the feasibility of the proposed solution by conducting regular evaluations, audits and identification of strengths as well as pain points.

Documented and demonstrated the advantages and key features of every engineered solution by creating flow charts, layouts, diagrams and documentation about the programming code.

Prepared and installed the solution into the network or framework of the client; thoroughly discussed design specifications and standards of programming.

Routinely conducted systems analysis to ensure proper working order of all developed solutions.

Secured the licenses and proprietary intellectual rights of every developed software to become the property of the client.
Software Developer, 2013 to 2015
Trendmark Development Corporation, Denver, CO.
Duties and Responsibilities
Developed and implemented all software programs for clients of Trendmark.

Performed routine inspections, evaluations and analysis of software programs.

Collaborated and tightly coordinated work responsibilities with colleagues at software development.

Conducted the necessary research; market and financial studies to determine the overall feasibility of the proposed software solution.

Prepared and turned over all documentation covering proprietary software programs to clients.
---
Education
College:
Bachelor's Degree in Computer Engineering
Pelham College
Denver, CO.
2016 to 2017
High School
Aspen Academy
Denver, CO.
2015 to 2016
Certifications:
Ecotech Institute; 2015 – JavaScript, Microsoft
Ecotech Institute; 2017 – C, C++, Python
---
Personal information
Status: Single
Date of Birth: 15 February 1987
Hobbies include snowboarding, skiing.
Software Developer Resume Skills List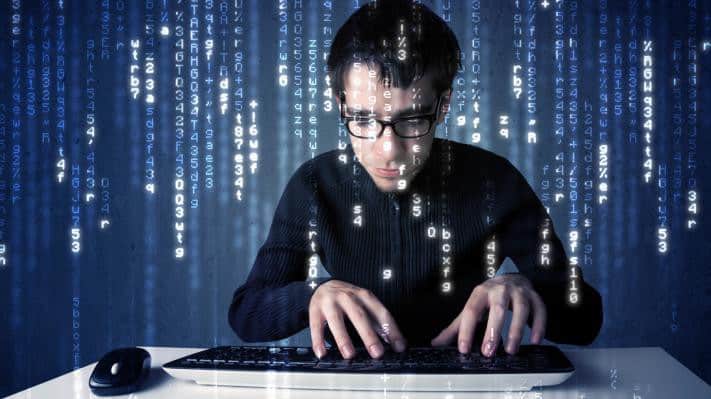 A career as a Software Developer can be a lucrative one. Companies pay top dollar for talent who can design solutions for consumers and business. To be considered for the job, your Software Developer skills list should be updated with the latest tools and techniques.
Education.

You should graduate from a course related to computers. Among the ideal courses are computer engineering, computer science and software engineering. Companies prefer those with higher educational attainment. It will be to your advantage if you have a Master's Degree in Computer Science. If you don't have a college degree, at the very least you should complete courses in computer science. There are community colleges that offer two-year courses.

Certifications.

Software developers need a lot of tools under their belt. It is better if you can learn the latest programs in the industry. Microsoft and JavaScript are among the most popular. There are others you might consider as well. C, C++ and Python will make you well-rounded. Certification in these programs will give you a big advantage.

Creative Thinker.

Being adept in the best development programs is one thing. Knowing how to apply them is another. A good Software Developer can identify various solutions to a problem. He/she thinks outside the box, develops theories and tests them. You have to eliminate all possibilities in order to come up with the best solution.

Team Player.

A Software Developer cannot do everything on his/her own. You have to work with a team. Software development goes through several stages. You have to be a good team player because each stage plays a key role in the entire process. Effective collaboration and coordination among team members are very important.

Passion.

If you have a deep passion for technology, it will be easy for you to find solutions. Why? Because you know what the role of technology is in making life and work easier. When you have passion, complex formulas become easier to read. You can easily interpret them into programs that offer solutions to clients' needs.
Software Developer Resume Objective
The Software Developer resume objective is only a small section. However, if it is well-written, it could put you on top of the list.
Writing an objective statement is easy. First, review the job post. Note down all the job requirements. Identify the skills that you have. Summarize these skills into 3-4 sentences.
We took a different approach in our sample of a resume objective for Software Developer. We started out with the specific objective. In this case, we mentioned the name of the company. Then we stated that Daniel intends to become their new developer.
Why did we do this? We wanted to give the objective statement a more personal feel. After all, recruiters want to know what you expect out of the application. From there, we ran down Daniel's skills that matched with the job post:
8 years experience

Key attributes

Graduate of Computer Engineering

List of programs with certifications
If you also noticed, the hard skills are located near the end of the objective statement. This is because we reiterated them in the "Skills" section under the same order. Our purpose is to hardwire the skills into the minds of the recruiter.
Software Developer Resume Format
Recruiters prefer the reverse chronological format. Use it as your Software Developer resume format if you have good experience.
In our sample Software Developer resume, Daniel has 8 years experience. This is great for any industry. We used the reverse chronological to highlight Daniel's tenure. Notice the order in which we arranged the sections:
Contact Information

Objective Statement

Skills

Work Experience

Education

Certifications

Personal Information
Recruiters love this type of format because it is well-organized. Because you are starting out with your most recent experience, they can assess your skills right away.
Entry Level Software Developer Resume
If you don't have tenure, follow our preceding advice for your entry level Software Developer resume. Use the functional format if you acquired high-level training or education. This includes certifications in popular developer programs and/or a Master's Degree.
With the functional you will shift focus on your knowledge and expertise. The sections of our sample template for Software Developer resume will be rearranged this way:
Contact Information

Objective Statement

Skills

Education

Certifications

Work Experience

Personal Information
If there is a company you really want to work for, do some research on them. Find out which programs or systems they use. If you are not familiar with them, sign up for a few courses and get certified. Expertise is the only way you can overcome lack of experience.
Software Developer Resume Writing Tips
Go through our Software Developer resume writing tips to have a clear idea on how to write your application:
Be Detailed –

As you have read in our sample job description for Software Developer, we really opened up on the scope of responsibilities. We want to make sure the company is confident Daniel knows his job by heart.

Keep It Short –

Recruiters prefer resumes that are an easy read. Yes, you need to be detailed. However, you can also be concise. Focus on the details that comply with the job ad.
Just like programming, language is important in your resume. Review your resume and make sure all the right information is there.
We are sorry that this post was not useful for you!
Let us improve this post!
Tell us how we can improve this post?