Business Manager Resume Sample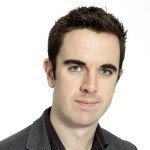 Dennis B. Johnson
Address:   4789 Finn Hill, Kirkland, WA
Phone:      (425) 498 3219
Email:       [email protected]

Current Job:   Business Manager; United Flavors of America, Kirkland, WA
---
Objective
Business Manager with more than 7 years experience overseeing, improving, and optimizing the performance of various enterprises seeks the opportunity to become the Regional Business Manager of DLR Home Builders in Kirkland. Bachelor degree in Business Management; I am certified in Digital Marketing and completed the John Maxwell Leadership training program. I bring onboard the right technical and fundamental skills as well as the ideal attributes to develop your business in Kirkland.
---
Skills
Bachelor Degree in Business Management.

7+ years experience as Store Manager.

Certified Professional; Digital Marketing

Certified Trainer; John Maxwell Leadership Training

Knowledgeable in computers – MS Office, Asana, DropBox, and SalesForce

Results-driven; exceeded expected targets

Great communication skills

Highly-organized

Excellent motivational skills
---
Work Experience
Business Manager; 2020 to present
United Flavors Of America; Kirkland, WA.
Duties and Responsibilities
United Flavors of America is a company that formulates ingredient, chemicals, compounds, and solutions that will be used by clients to prepare proprietary mixes for marinades, seasonings, flavourings, scents, perfumes, deodorant, and air fresheners.

Reviews and discusses the company's targets for the year; collaborates with Accounting and Finance on the budget, introduces revisions based on current performance.

Discusses, designs, plans, and implements marketing programs with the Marketing group using both digital and traditional channels.

Schedules meetings with clients; discusses business plans for the year, proposed budgets, timelines, identify trends and developments, and anticipates pain points and challenges.

Conducts market research; stays updated on trends, looks out for new market development opportunities, evaluates competition, and eyes prospective new clients.

In 2017, United Flavors of America increased its market share to 43% of the industry in the Kirkland area; representing an increase of 27% over the previous two years.
Business Manager; 2017 to 2020
Style Eye Modern Furniture; Kirkland, WA
Duties and Responsibilities
Style Eye Modern Furniture is a designer and retailer of modern furniture; the company targeted hotel, restaurants, residential homes, upscale condominium projects, and offices as tier 1 clients.

Qualified potential clients for the company; scheduled meetings, presided over product/ service presentations, prepared and negotiated over business proposals, and onboarding new clients into the company.

Assisted Human Resources in the recruitment, testing, evaluation, and selection of personnel for the company's sales team.

Conducted training sessions for company personnel; programs included product/service orientation, company policies and guidelines, leadership training and personal development.

Worked closely with Accounting and Finance; recommended adjustments on the budget for marketing and promotions, sales, research and development, customer service and repairs.

Introduced the highly-successful 5-point customer service system whereby the company's clients could bring forward their issues, problems, and concerns through inbound calling, email, social media, 24/7 chat support, and fax. Trouble ticket resolution improved by 119% and customer satisfaction rating improved from 81% to 97% within two years.
Business Manager; 2015 to 2017
Elite Fitness; Kirkland, WA
Duties and Responsibilities
Elite Fitness is a chain of exercise and fitness centers in the Kirkland area; it started out as a traditional gym offering personal training, aerobics classes, and paid use of the facilities.

Reviewed the performance of Elite Fitness since its inception in 2016. Noted it had not changed the business model by ignoring new exercise modalities such as CrossFit, functional training,  HIIT, as well as classes in boot camp, spinning, and MMA.

Prepared and implemented new program offerings; started with the principal location before rolling out to other outlets.

Revised membership rates, corporate fees, discount programs, and new sign up procedures with the guidance of Finance and Accounting.

Designed, created, and implemented digital and traditional marketing programs with the in-house marketing team.

Elite Fitness grew its number of outlets from 12 to 35 in 2 years; increased its system-wide sales revenue by 121% and its percentage gain of the 18 to 49 age bracket by 71%.
---
Education
College
Business Management
Seattle University
Seattle, WA
2011 to 2015
High School
Emerson High School
Kirkland, WA
2007 to 2011
Certification:
Digital Marketing – Kirkland School of Technology; 2016.

John Maxwell Leadership Training Program; 2015.
---
Business Manager Skills List
It takes more than experience to be a Business Manager. You need to have the right skills. You will be tasked to grow the business. HR, IT, Operations, Accounting, Marketing. You will have your finger on all of them. Variety is key to your Business Manager skills list.
Education
If you want to get ahead, go for a college degree. Courses in business are preferred. Choose the field you want to pursue a career at. Want to work in a bank? Pursue Finance. Like retail? Go for Marketing. Business development? Try Economics. An Associate Degree will be fine. However, your choices may be limited. Same if you have a high school diploma. If your attainment is not high, you must have accomplished a lot with your employers.
Certifications
Not necessary. However, the high-paying ones may request certification. Which types are these? One is the Certified Business Associate Manager for those in the entry-level. If you have a Master's Degree, go for the Certified Business Manager. These are usually given by the regulating agency in your state. In the United States, it is the Association of Professionals in Business Management.
Special Skills
Get ahead of the rest by developing special skills. What are these? In our example of a resume for Business Manager, Dennis knows different software programs for business management. Dennis is also a certified Leadership Trainer. This is great for developing personnel. Another good skill is languages. Learning a second language will give your resume a big boost. Businesses that plan to expand to other regions will fight to get you.
Communication Skills
How can you get everyone to work together? You should be a good communicator. That covers both listening and giving instructions. Keep in mind, communication is a 2-way street. You must have feedback from your people. Otherwise, miscommunication may arise. This could lead to costly problems.
Leadership Qualities
Without leadership, you can't make decisions. Why? Because leaders accept accountability. Unless you can take the risks of your decisions, they will not be made. The best managers are leaders.
Business Manager Resume Objective
Your Business Manager resume objective must read like you mean business. It's your voice on the resume. Make yourself be heard!
How do you do this? The first place you look into is the job post. What skills are needed by the employer? Do you have these skills? If so, write them in order of importance.
In any industry, a tenure of more than 5 years is good. We "accepted" it with Dennis' usual tasks. These included overseeing, managing and optimizing performance.
Then we highlighted his strong hard skills. He has a degree in Management. He is certified in Digital Marketing. Lastly, he is a certified leadership trainer. These are skills any company would be glad to have onboard.
Use the resume objective to lay out your strengths. These support your value proposition. If the objective sounds a bit overconfident, Dennis' work experience will clearly back it up. In it, he cites a lot of achievements!
Thus, the resume objective can be used to set up your work experience.
Business Manager Resume Format
The reverse chronological is best for your Business Manager resume format if you have good tenure. It will easily highlight your achievements. This format will also make the recruiter's job easier!
Remember recruiters go through resumes really fast. Some studies show they won't stay past 6 seconds. Whether this is accurate or not, the point is clear. Get your strong points out there right away!
The reverse chronological does just that. First, you start out with your current job. Lay down your scope of work according to relevance. How? Again review the job post. Go back to our sample job description for Business Manager. Notice how detailed it is? It covers all the areas of the job. Do the same with yours.
Second, put work experience in the middle. Review our sample template for Business Manager resume:
Contact Information
Objective Statement
Skills
Work Experience
Education
Certifications
Personal Information
Entry Level Business Manager Resume
You have to start somewhere, right? Nothing to worry if you have an entry level Business Manager resume. Companies are always on the lookout for good managers. You might be one of them! How can you attract their interest?
Be Selective with Your Job Search. Don't go for jobs that require experience. There are jobs that state "No experience needed". Apply to those.
Get Certified. Like we mentioned, certification will get you ahead. Opt for the Certified Business Associate Manager. It is ideal for those without experience. The same for entry-level candidates.
Use the Functional Format. This format shifts focus toward skills instead of experience.
With the functional format, your resume will be rearranged as follows:
Contact Information
Objective Statement
Skills
Education
Certifications
Work Experience
Personal Information
Business Manager Resume Writing Tips
Are you ready to assume the position? Make sure your resume is in perfect shape. Not sure? Take a few seconds to read our Business Manager resume writing tips.
Open Up Your Skill Set – Don't sound redundant. Touch in different areas of the job. What did you do for sales? Marketing? Operations? How did you work with Accounting? Did you introduce new programs? Let the recruiter know what you can do for them.
Show What You Know – Did you notice we started every work experience with a job description? This is to show the recruiter Dennis knew the business in and out. He knew what the business was all about. If you are to manage a business, you must know what it does.
Validate Your Achievements – How good are you? What is your value? Why will the company hire you? It will all come down to what you have done. Cite your achievements. However, validate it with real figures. Did you notice how we ended each job description with Dennis' achievements?
With this resume, you can approach the job with 100% confidence.
We are sorry that this post was not useful for you!
Let us improve this post!
Tell us how we can improve this post?