CEO – Chief Executive Officer Resume Sample

Maximilian C. Caldwell

Address:            1033 Summit Ave., St. Paul, MN
Phone:                (651) 459 2311
Email:                 [email protected]
Current job:    Chief Operations Officer; Trendline Equities Inc, Minneapolis, MN
---
Objective :
10 years experience in senior management; 5 years as COO of a Fortune 500 company that averaged 110% annual revenue growth during my term. I am PMP certified with a Six Sigma Green Belt and have a Masters degree in Business Finance and International Economics. I believe as your CEO, I will lead Windfall Securities and Equities to its greatest period of growth and prosperity.
---
Skills :
PMP Certified Professional

Six Sigma Green Belt

Masters; Business Finance

Masters; International Economics

10 years experience in senior management; 5 years Vice President of Operations and 5 years as Chief Operations Officer

Expert in Critical Analysis

Strategic Thinker

Great Leadership Qualities

Results Oriented

Pressure Player

Effective communication skills
Certifications:
Associate in Project Management obtained from Project Management Institute, 2017

Six Sigma Green Belt, 2016
---
Work Experience
Chief Operating Officer, 2020 to present
Trendline Equities Inc; Minneapolis, MN
Duties and Responsibilities
Reports directly to the Chief Executive Officer.

Streamlined current systems and processes by closing out redundant and outdated frameworks and investing in programs that have been proven consistent in producing accurate results. Trendline generated cost savings of $332,000 per annum on discontinued subscriptions and seat licenses.

Audited then restructured trading procedures to improve efficiency. As a result of the restructuring programs, value-added costs were reduced by 20% which increased net proceeds for clients and helped expand the company's portfolio base from $220M to $475M on a year-to-year basis.

Spearheaded the overhaul of the company's existing technical and fundamental training programs by negotiating arrangements with top research and training agencies such as MindWater Technical Concepts and Wave Theory Exponents Inc.

Introduced new risk management features for clients such as the stop loss order and auto-credit positioning system.

Established third party outsourcing arrangements with reputable and accredited vendors in the Philippines for market research, script writing, back office support and customer service. In the 3 years the program has been placed, Trendline has accumulated cost savings in the amount of $840,000 while improving turnaround time for customer support by 120% and lowering the attrition rate to under 60%.
Vice-President, Operations 2018-2020
Trendline Equities Inc., Minneapolis, MN
Duties and Responsibilities
Reorganized manpower structure by discontinuing redundant positions. Plan resulted in 160% cost savings over 5 years.

Revised operations manual in order to streamline total processes and procedures.

Negotiated arrangements with Richter Telecommunications for installation of high speed fiber-optic Internet connections including contingencies.

Presided over acquisition and takeover of Atlas Equities' operations and existing portfolio.

Represented the company in international road shows.

Introduced new trading securities and assets to the company including commodities and foreign exchange.
General Manager, 2016-2018
Inter-Pacific Multi- Link, St. Paul, MN
Responsibilities :
Tasked with building the company's portfolio base. Inter-Pacific's portfolio grew from $23M to $115M during my 4 year tenure.

Established key satellite offices in Los Angeles, Sacramento, Chicago, New York and Seattle to spread out costs while improving investor base. Satellite offices accounted for 40% of portfolio value.

Prepared technical and fundamental training manuals.

Authored sales guidelines and manuscripts.

Established compensation and incentives package for traders and sales team. Improved structure resulted in higher profitability by driving productivity up by 400% while reducing compensation-related costs by 56%.

Introduced current career path and succession program for the company which helped reduce attrition and employee disengagement rate by 70%.
---
Education
Master's Program:
Walden University
Minneapolis, MN
Master's Degree in Business Finance
2014-2016; GPA 3.8
Walden University
Minneapolis, MN
Master's Degree in International Economics
2012 to 2014, GPA 3.8
College:
Walden University
Minneapolis, MN
Bachelor of Science, Economics
2008 to 2012; GPA 4.0
High School:
Saint Paul Academy and Summit High School
St. Paul, MN
2004 to 2008; GPA 3.7
---
CEO Resume Skills List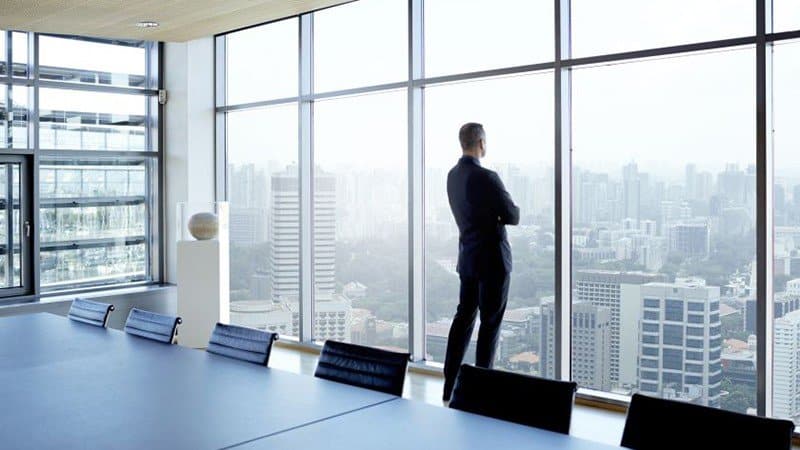 Who doesn't want to become a CEO? Entrepreneurs with a manpower complement of 3 people will put designate their title as "CEO" in their calling cards. The title carries a lot of prestige but do you have the requisite competencies in the CEO resume skills list?
Can we sum up the responsibility of the CEO in one word? Yes and that word is "everything"! In order to be a top level executive, you must have the skills, competencies and experience. And never, ever lie! You would not want to be known as the CEO fired for lying on resume.
Education
While there is no law that requires a CEO to be a college degree holder, it is expected to have one. After all successful CEO's like Sir Richard Branson of Virgin, Bill Gates of Microsoft and Michael Dell of Dell Computers dropped out of college. But these gentlemen are more like exceptions to the rule.
Higher education implies greater exposure to advanced theories and principles of management. In fact, most companies prefer candidates with a Master's Degree in Business, Finance or Economics.
Certifications
You don't have to certified to be a CEO, but it won't hurt your case to have forms of management accreditation. Among the best are certifications in Project Management like PMP or Six Sigma which covers process improvement.
Critical Analysis
As a CEO, you will be tasked to find solutions to situations and prevent them from becoming full-blown problems. You should have foresight to identify potential pain points and the ability to function outside your comfort zone to find courses of action.
Strategic Thinker
With everything that is at risk, you must be a pressure player. You are keenly aware of the time frame and the number of courses of action you could take but still remain strategic and purposeful in identifying the best solution.
People- Centered Approach
A CEO knows he can never do it alone. A good CEO needs good people around him. He finds ways to bring people together and maximize their capabilities. He is a great leader and through actions, he is able to inspire those around him to do their very best for the company.
Not everyone is cut out to be CEO. If you running a business but have doubts on your skills, do not hesitate to hire one for your company.
CEO – Chief Executive Officer Resume Objective
When the Board of Directors hires a CEO they are looking for someone who can be the Captain of their ship. Are you willing to sink or sail with the company? You need a CEO resume objective that will qualify and quantify your answer to the directors.
In our CEO resume sample, Maximilian leads off with his extensive 10-year experience which is a very important consideration for the board. Then he follows it up with the certifications and training he received. Trust us, the PMP certification and Six Sigma Green Belt are enough to catapult his resume to the top of the heap.
Finally, Maximilian states his value proposition. He can lead Windfall Securities to its greatest period of growth and prosperity. That is a powerful and definitive statement that tells the directors Maximilian knows what he wants to do.
CEO – Chief Executive Officer Resume Format
Given the high level requirements for this position, there is no doubt that you should use the reverse chronological format for your CEO resume. This format will help showcase all of your strong points. The ideal structure for a reverse chronological CEO resume format will be as follows:
Contact Information

Objective Statement

Skills

Work Experience

Education

Certifications/ Skills

Personal Information
You can place "Certification/ Skills" after "Skills" to further emphasize your qualifications. However by positioning it after "Education" you are able to bookend your qualifications and make it the lasting thought of the recruiter on your resume.
Entry Level CEO Resume
It's highly unlikely that a company would hire its CEO straight out of college. Your chances are always greater if you have tenured experience or attained higher levels of education.
But who knows, right? Small businesses with a tight budget may take a chance. You will need to create a resume of a CEO in a small business. If that is the case, you can still use the reverse chronological format assuming you have related work experience.
If your work experience is limited or sporadic, you can switch to the combination format which puts more focus on your skills and qualifications. The structure of a combination format for a resume for a CEO would look like this:
Contact Information

Objective Statement

Skills

Skills

Education

Work Experience

Personal Information
By emphasizing your background and levels of training, you might convince a business owner to entrust his ship to you.
CEO Resume Writing Tips
If you're applying for the position of CEO, don't think about page length or if the board of directors will look past page 1. Go for broke! Don't spare any details! The directors will spend good money on the best candidate. They will take their time perusing all of the top CEO resumes.
The directors want to know what you have done for your previous employer. It's not enough to state "I did this" or "I did that". Instead, substantiate your achievements with numbers.
In our CEO resume example, we focused on the quality instead of the quantity of work. Take note of all the numbers indicated in terms of dollars and percentage changes. Sure Maximilian had other tasks but those on the resume are the sure winners or game changers.
Generally, the rule of thumb for resume length is 1 page for every 10 years. But don't let it stop you from putting in more information as long as they are relevant to the job of CEO.
We are sorry that this post was not useful for you!
Let us improve this post!
Tell us how we can improve this post?