Business Owner/ Entrepreneur Resume Sample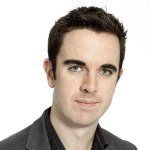 Richard J. Smith
Address:            3955 N. 79th Place, Kansas City, KS
Phone:              (316)  246 3147
Email:                [email protected]
Website:            www.javamama.com
Facebook:        www.facebook.com/javamama/
Twitter:            www.twitter.com/javamama/
Current Job:    Founder; Java Mama Coffee Experience, Kansas City, KS.
---
Objective
Entrepreneur with CPA licensure seeks to become the Chief Accountant for Green Meadows Hotel and Resort. My 6 years experience building and growing a business has given me a better understanding of the importance of finance in enterprise development. In addition, I've had previous experience managing the accounting requirements of hotels.
---
Skills
Business Owner/ Entrepreneur – Java Mama Coffee Experience

Certified Public Accountant.

Bachelor Degree in Accounting.

Member; The Public Accountants Association of Kansas City.

6 years experience as business owner/ entrepreneur

14 years experience as Chief / Senior Accountant both as an entrepreneur and private employee.

Experienced in tax audit work, external and internal auditing.

Computer- literate: Intuit QuickBooks, FreshBooks, Xero and Sage Business Cloud Accounting.

Experienced in different areas of business: Accounting, Purchasing, Operations, Marketing, Sales, Human Resources, and I.T.

Articulate; outstanding ability to communicate reports in a clear and concise manner.

Conducts work in a highly professional manner.
---
Work Experience
Business Owner/ Entrepreneur, 2020 to Present
Founder; Java Mama Coffee Experience; Kansas City, KS
Duties and Responsibilities
Java Mama Coffee Experience is a chain of coffee shops that specializes in brewing top quality varieties of coffee from Jamaica.

As Founder of Java Mama, my objective was to introduce Kansas City to the rich, bold, and earthy flavors of Jamaican coffee which is my favorite but largely undiscovered in America.

Built the company from the start-up stages; capitalized financial requirements through a combination of bootstrapping, limited partnerships, and borrowings.

Managed key functions: Accounting,, Human Resources, and Purchasing.

Set up accounting system which covered accounts payable, cash sales, inventory control, purchasing cycle and financial reporting.

Prepared all financial statements for the company including projected and actual income statements, cash flows, balance sheet, cash disbursement, and payment schedules.

Prepared monthly operating budgets which included timely payouts to borrowings.

Negotiated directly with suppliers and lessors.

Java Mama currently has 3 stores in Kansas City.
Chief Accountant, 2017 to 2020
The Four Seasons Hotel; Kansas City, KS.
Duties and Responsibilities
Prepared financial statements, including accruals and journal entries, reconciled all balance sheet accounts in approved corporate formats and in accordance with Generally Accepted Accounting Principles.

Reviewed, prepared, and distributed projected income statement and cash flows to be used by different departments in maintaining prescribed budgets.

Studied and reviewed the hotel's financial position with respect to its established profit targets as bases for designing the monthly, quarterly and annual budgets.

Articulated all financial reports and made recommendations to the company's officers and top-level management.

Ensured that monthly reconciliations of balance sheet accounts have been prepared and countersigned by the Finance Director.
Senior Accountant, 2015 to 2017
Marimar Resort and Country Club; Kansas City, KS.
Duties and Responsibilities
Conducted tax audit for the company for tax reporting purposes.

Performed internal audits for the purpose of preparing financial reports.

Prepared all financial reports such as income statements, cash flows, balance sheets, and other consolidated statements.

Reviewed, analyzed, and reported findings of the financial analysis and made recommendations to company officers on how to improve profitability.

Coordinated with Purchasing and Operations on inventory management; ensured levels were in accordance to target par stock and within budgetary parameters.
---
Education
College
Bachelor Degree – Accounting
Metropolitan Community College
Kansas City, KS.
2011 to 2015
High School
Rockhurst High School
Kansas City, KS.
2007 to 2011
Certifications:
Passed CPA Examination administered by Kansas Board of Accountancy, 2017.
---
Business Owner/ Entrepreneur Skills List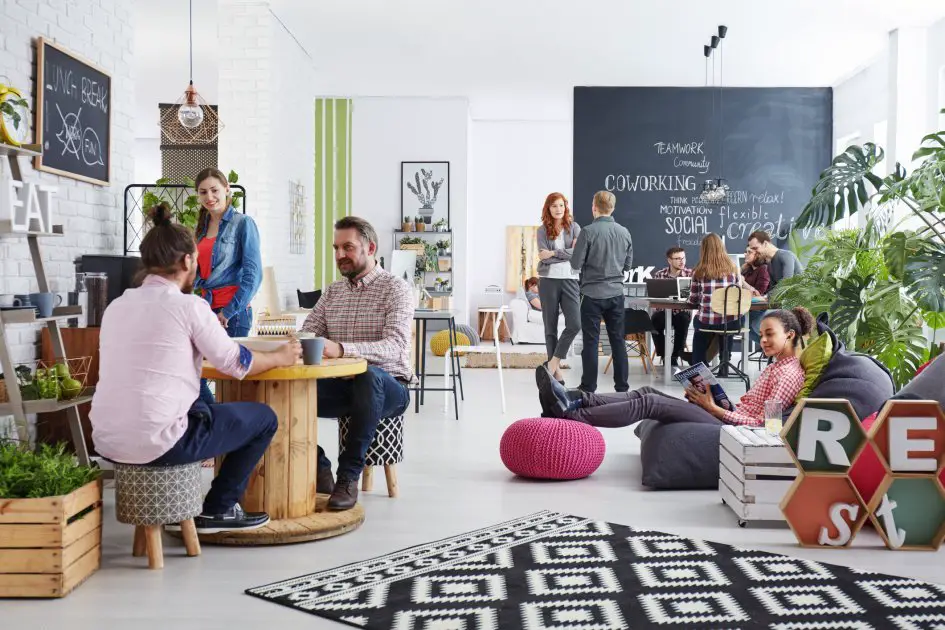 There are dreamers. And there are doers. Entrepreneurs are doers. That is why companies love them. It takes more than money and know-how to become a business owner. It takes guts. You need to highlight the best traits in your Entrepreneur skills list.
Education

Mark Zuckerberg didn't finish college. Neither did Bill Gates. It's not to say college isn't needed if you want to own a business. Having a college degree gives you a fallback position. Not everyone can start the next Facebook or Microsoft. If your venture does not succeed, a college degree can help you get a job. Companies always prefer candidates with college degrees.

Certification


In our sample resume for an Entrepreneur, the candidate has a CPA. That is because he wants to find work as a Chief Accountant. If you want to go back to the 9-to-5 grind, find a job that fits your profession. It will make the transition easier. Otherwise, look for a job where you have had previous experience. Another option is to get a job that suits new skills. For example, you learned SEO for your business. That counts for experience in SEO work. You can find work as an SEO expert.

Special Hard Skills


Business owners learn different software programs to cut costs. Apps like Evernote, Asana are great for collaboration. Slack, Skype, and Viber are ideal for communication. Of course, there is Dropbox for file sharing. As an accountant, Richard knows QuickBooks and Sage. Companies look for those with good computer skills.

Decision-Making Ability


Entrepreneurs make decisions every single day. Decision-making is a trait of leaders. Companies want leaders. In our sample job description for an Entrepreneur, we made Richard's responsibilities very diverse. He handled different aspects of his business. This is impressive considering his background in accounting. Companies will take note of this.

Ability to Take Risks


This goes hand-in-hand with decision-making. How will you make the tough decisions if you don't take risks? Entrepreneurs are risk-takers by nature. That separates them from the dreamers. It's calculated risk-taking. Because of tight money, they have to assess conditions before making a decision.

Resilience


Statistics show 55% of businesses close down within 5 years. It's not easy being an entrepreneur. You go through more failures than successes. However, it's their ability to rise above losses that makes them valuable. Companies know entrepreneurs are not afraid of failure.
Richard indicated his business is still operating. In fact, the recruiter will see he still has 3 coffee shops running. Will they take it against him? No, in fact, they would want to know his motivation for getting back to office work.
Recruiters will assume the business is successful. The intrigue alone may entice them to invite Richard for an interview.
Business Owner/ Entrepreneur Resume Objective
Keep your Entrepreneur resume objective short and simple. Review the job post, note down the details, and make sure these are in your statement.
You can use the objective statement to share a story. The recruiter may want to know why you decided to go back to a desk job. In our sample resume objective for Entrepreneur, we did the opposite.
We merely implied Richard's background as an entrepreneur made him a more effective accountant. Recruiters can't refute this statement. It may entice them to invite him for an interview to hear his story.
Business Owner/ Entrepreneur Resume Format
The best option is to use the reverse chronological for your Entrepreneur resume format. This is easier to read for recruiters. The format also sets up your work experience nicely.
Did you notice how we arranged our sample resume template for an Entrepreneur?
Contact Information
Objective Statement
Skills
Work Experience
Education
Certification
Personal Information
The earlier sections set up his work experience very well. Take a look at his Contact Information. Richard is using his domain email address. He also included his website URL. This shows the company, Richard treats his business like a professional. Meanwhile, his Skills include details on his CPA background.
Entry Level Business Owner/ Entrepreneur Resume
Did you start out as an entrepreneur? If you have an entry level Entrepreneur resume, we got you covered. We'll help you land your first job as a private employee.
This is where you use the resume objective to share your story. Recruiters will be impressed that you pursued your entrepreneurial calling right away. Running a business is a huge responsibility. It's bigger than any job you can get. This is because you assume all the risk. This makes you a tough person! Trust us that companies value this trait very much.
We could rewrite Richard's resume objective this way:
An entrepreneur with CPA and good tenure as an accountant. I had a good run as an entrepreneur pursuing his humble dream to share his love of Jamaican coffee to Kansas City. It may not have worked out, but I am a better man because of my failures. I can honestly say, I have a better understanding of how to apply the principles of accounting to support business success.
Wouldn't you want to hear more of Richard's experiences in an interview?
Business Owner/ Entrepreneur Resume Writing Tips
Keep your job hunt on point by following our Entrepreneur resume writing tips:
Give Complete Contact Details – In our Entrepreneur sample resume, we used Richard's domain email. We also included his website address. These are important details. It makes your background more impressive. Add social media accounts if you have.
Capitalize on your Work Experience – Don't spare the details. Let the recruiter know how you ran the business. It gives great insights on your approach to work.
Don't be afraid to go back to the workforce. Businesses will be better off with more entrepreneurs on their team. We got you covered with our Entrepreneur resume sample.
We are sorry that this post was not useful for you!
Let us improve this post!
Tell us how we can improve this post?