Catering Manager Resume Sample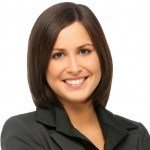 Carol L. Grayson
Address:        874 Chateau Road, Henderson, NV.
Phone:           (702) 774 2149
Email:            [email protected]
Current Job: Catering Manager; Las Palmas Resort and Casino, Las Vegas, NV.
---
Objective
Experienced Catering Manager with more than 8 years in the food and entertainment industry where I have built a reputation for hitting quotas, generating repeat business because of my emphasis of consistently providing excellent food and top quality service to clients. If hired, I shall endeavour to bring on-board King's Way Grand Resorts and Casino my skills and abilities in catering management.
---
Skills
Bachelor degree in Culinary Management – College of Southern Nevada.

8+ years as Catering Manager.

Strong leadership qualities.

Great interpersonal skills.

Collaborates expertly with chefs.

Ability to make quick decisions.

Thrives during pressure situations.

Highly organized; conducts work in a professional manner.
---
Work Experience
Catering Manager; 2020 to present
Las Palmas Resort and Casino; Las Vegas, NV.
Duties and Responsibilities
Conceptualizes menu packages in consultation with the chefs from the casino's various restaurants.

Meets with all parties interested in booking events in the casino.

Coordinates with cooking team, chefs and serving crew before, during and after event.

Prepares and oversees the marketing collaterals and online campaigns promoting the casinos restaurant and catering services.

Increased catering package sales for the casino every year by an annual average of 24%.
Catering Manager; 2017 to 2020
Gateway Grand Hotel; Las Vegas, NV.
Duties and Responsibilities
Scheduled and managed calendar for all event bookings at the hotel for the entire year.

Set appointments and meeting with individuals, families and corporations that may want to host events at the hotel.

Negotiated directly with suppliers and contractors involved with a specific event; the purpose is to ensure the client would never exceed budget without compromising the success of the party.

Attended personally to all customer service issues; endeavoured to resolve concerns within 24 hours.

Gateway Grand Hotel had its biggest year in catering in 2016 generating more than $2 Million in catering package sales with 75% of revenues coming from repeat clients.  
Catering Manager; 2015 to 2017
Henderson General Hospital; Henderson, NV.
Duties and Responsibilities
As the Catering Manager, my responsibility was to maintain clean and orderly operations for the Henderson General Hospital main restaurant, "The Floating Lily" as well as ensure all food served were in compliance with city government regulations and health standards.

Collaborated with the hospital's Chief Nutritionist and the Executive Chef on the menu.

Recruited, selected and hired staff for the kitchen and the service area.

Audited the different areas of the restaurant to ensure cleanliness, sanitation and orderliness were in compliance with the city government's health regulations.

Attended to event booking and reservation requests from interested parties; scheduled and managed activity calendar and made sure all party needs were in place before the event.
---
Education
College
Bachelor Degree – Culinary Management
College of Southern Nevada
Henderson, NV.
2011 to 2015
High School
Coronado High School
Henderson, NV.
2007 to 2011
---
Catering Manager Resume Skills List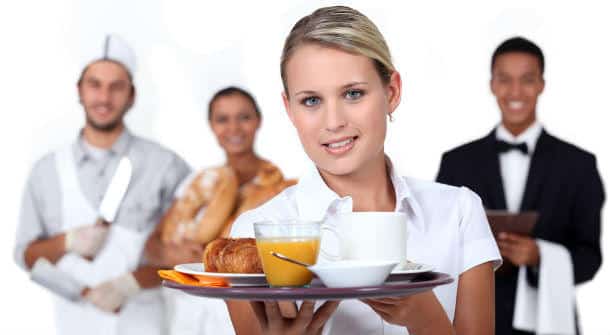 If you want to build a career in this profession, your Catering Manager skills list must show you wear many hats not just a Chef's hat. Yes, having knowledge in cooking is certainly an important skill but there are other abilities you should possess.
Education

It is best to complete a four year course in a related discipline such as Hotel and Restaurant Management, Food Science and Technology or Culinary Management like we stated in our sample resume for Catering Manager. A two-year Associate Degree course in Hotel Restaurant Administration will also suffice. Large scale hotels and restaurant chains prefer their catering managers to have a solid foundation in event management theory and principles.
Certification

No certification or licensing exam is required to become a Catering Manager. However, it would definitely boost your chances if you enrolled in short courses in studies that are relevant to the job of a Catering Manager. For example: food preparation, handling and safety, personnel workforce management, customer service management and events management.
Interpersonal Skills

Having the ability to interact, collaborate and coordinate with people of different competencies is probably the single most important attribute of a Catering Manager. You have to plan the menu with chefs, negotiate supplies with contractors and creditors, train people as well as motivate them to do a great job and of course, constantly communicate with the clients and make sure their needs and expectations are met during the event. Great interpersonal skills are developed through a lifetime of experience. It is all about developing a specific behavioral attribute and optimizing its fullest benefit.
Organizational skills

When you are working for a hotel or a resort, it is possible that you would find yourself handling multiple bookings in a day. Sure you can have assistants but the weight of the responsibility will be greatest on your shoulders. You should be able to organize meetings and keep track of important dates. Then there is the matter of organizing all documentation related to the event: guest list, menu details, invoices, contracts and supplier agreements. You are also tasked with scheduling the wait staff for these events.
Ability to Handle Pressure

You won't be hired just to ensure the success of the bookings. Hotels and restaurants use catering packages to keep the cash registers ringing. It can be a competitive industry especially during Christmas and other holidays but you have a quota to hit. You have to come up with catering packages that will enable clients to stay on their budgets without fear of food quality and service getting compromised.
Catering Manager Resume Objective
One of the biggest mistakes job seekers make is to overlook the importance of the resume objective. Your Catering Manager resume objective is your point of introduction. This is where the Hiring Manager gets an idea of your type of personality which is crucial in determining the right person for the job.
The first thing we disclosed in our sample resume for Catering Manager is to showcase Carol's extensive eight year experience in this line of work. We cannot overemphasize how important employers view experience for catering managers.
Events typically cost thousands of dollars. A successful hosting can lead to repeat business over the next few years. It takes years of experience to hone the skills necessary to manage an event that goes on without a hitch.
Next we dropped cues on Carol's success as a Catering Manager by stating she has built a reputation for hitting quotas and generating repeat business.
When you put out powerful statements like this, make sure you are ready to validate your claims with accurate and truthful figures in the job description section of your Work Experience.
Lastly, reel in the interest of the employer by addressing them directly in your objective statement. Hiring managers appreciate it when candidates put a personal touch in their resumes.
Catering Manager Resume Format
If you've had extensive experience, enhance the potential of your application by using the reverse chronological for your Catering Manager resume format.
The reverse chronological offers the advantage of putting your newest skill sets and abilities at the forefront of your resume. Hiring managers only scan content. They won't spend more than a few seconds eyeing every detail.
By starting out with your latest or current employment, you can be assured the recruiter will be able to take note of your strongest points.
Entry Level Catering Manager Resume
On the other hand, if you don't have experience, you'll have to shift emphasis to your relevant and transferable skills in your entry level Catering Manager resume.
The first thing you need to do is to re-organize your application. In our sample resume template for Catering Manager, we placed Work Experience near the middle. This time you should switch to the functional format and rearrange the sections of your resume as follows:
Contact Information

Objective Statement

Skills

Certifications

Education

Work Experience

Personal Information
Use the resume objective to share the story on why you want to become a Catering Manager or why you decided on a change of career. Storytelling is an effective way of getting the Hiring Manager to understand and accept the shortcomings of your resume by setting up its context.
Finally, you may want to consider getting certified in relevant disciplines before applying for your first job as a Catering Manager. Go back to our Catering Manager Skills List section to see which courses you should take to boost your qualification.
Catering Manager Resume Writing Tips
When it comes to organizing a party or an event, the devil is in the details. The same goes for your application. This could be your only chance of getting the attention of the employer. Make it count by reviewing our Catering Manager resume writing tips:
Show that You Can Really Organize –

The proof of the pie is in the eating. If you claim you are organize then show it in your resume. Use bullet points to describe the scope of work in your current and previous jobs.

Make it an Easy and Pleasant Read –

Think of your resume as vanilla. It works because its simple flavor and taste goes well with just about everything. Don't give the recruiter a hard time by using technical jargon or extended sentences. Keep your sentences short and your choice of language simple and easy to understand.

Stick to One Page –

Unless you have more than 10 years experience, keep your resume down to just one page.  
Take the time to review the contents of your resume before emailing it or submitting a copy to the company. Our Catering Manager resume sample is here for you to use as a valuable reference every time you want to update or double check your own application.
We are sorry that this post was not useful for you!
Let us improve this post!
Tell us how we can improve this post?