Account Executive Resume Sample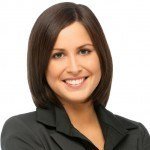 Candace I. Walker

Address:            1256 Richmond Drive, Bismarck, ND
Phone:                (701) 978 6542
Email:                [email protected]
Current job:    Account Executive; Third Wave Technologies, Inc.,Bismarck, ND.
---
Objective :
Master's Degree in Business Administration with certifications in Consumer Behavior, Market Research and Digital Marketing with 6+ years experience as an Account Executive; I have read and researched about your innovative CallMaker predictive dialer solution and believe that with my talent, expertise, dedication, and commitment, we can make Power Flex Technologies the preferred productivity solutions provider in the world.
---
Skills :
Master Degree in Business Administration.

Bachelor's Degree; Marketing Management.

Certified; Professional Researcher Certification, MRA.

Certified; Digital Marketing, Full Sail University.

5 years work experience as Network Administrator.

Strong Interpersonal Skills.

Creative Thinker.

Excellent Communicator.

Ability to develop long-term relationships with clients
---
Work Experience
Account Executive; 2020 to present
Third Wave Technologies, Inc.,Bismarck, ND
Duties and Duties and Responsibilities
Managing the TechDoctor technical analysis software program since 2015. TechDoctor is an innovative program that helps equities traders identify entry and exit points, suggested cut loss and profit taking prices by entering their analysis through a user-friendly interface. From 2015 to 2016, TechDoctor sold $780,000 subscriptions for a year-on-year sales increase of 77%.
Managing the Moving Average Reader a software program that produces 30, 90 and 120-day moving average charts for equities and currency traders since 2015. Moving Average Reader has registered $450,000 subscriptions translating to a sales increase of 64%.
Prepares detailed business plans for the purpose of attaining identified sales goals and quotas.
Collaborates with the Marketing Division on the design of collaterals, execution of campaigns and identification of buyers' profiles/
Presides over sales presentations to prospective clients.
Account Executive; 2017-2020
Wide Scale Digital Solutions, Bismarck, ND
Duties and Duties and Responsibilities
Managed the company's core product, the SkipTracer 101 Predictive Dialer system. This is a programmable predictive dialer that can increase call productivity by 400%. Target banks, retailers and credit card companies. From 2013 to 2015, I generated $1.2Million is subscriptions for an average annual sales increase of 81%.
Conducted sales training and product orientation for ground teams handling the SkipTracer 101.
Focused on B2B accounts; managed sales cycle from prospecting to finalizing a deal.
Conducted market research and prepared all presentation materials for prospects and clients.
Endeavored to establish after-sales relationships with clients through email marketing, surveys and mailing lists.
Account Executive, 2015 to 2017
Fort Valley Television Networks, Bismarck, ND
Duties and Duties and Responsibilities
Sold air time to prospective clients for television, radio, social media and podcasts.
Tasked to maintain $20,000 quota per month; achieved targets 32 of 36 months.
Reviewed and collaborated with marketing group for final content and design of all materials and collaterals.
Conducted research on targeted clients; prepared all presentation materials and hard copy of the creative brief.
Performed customer service duties; received, handled and resolved all complaints, issues, and concerns from clients.
---
Education
Master's Degree in Business Administration
University of Mary
Bismarck, ND
2012 to 2015; GPA 3.6
Bachelor's Degree in Marketing Management
University of Mary
Bismarck, ND
2008 to 2012; GPA 3.8
High School
Bismarck High School
Bismarck, ND
2004 to 2008; GPA 3.6
Certifications:
Certified; Professional Researcher Certification, MRA.
Certified; Digital Marketing, Full Sail University.
Account Executive Resume Skills List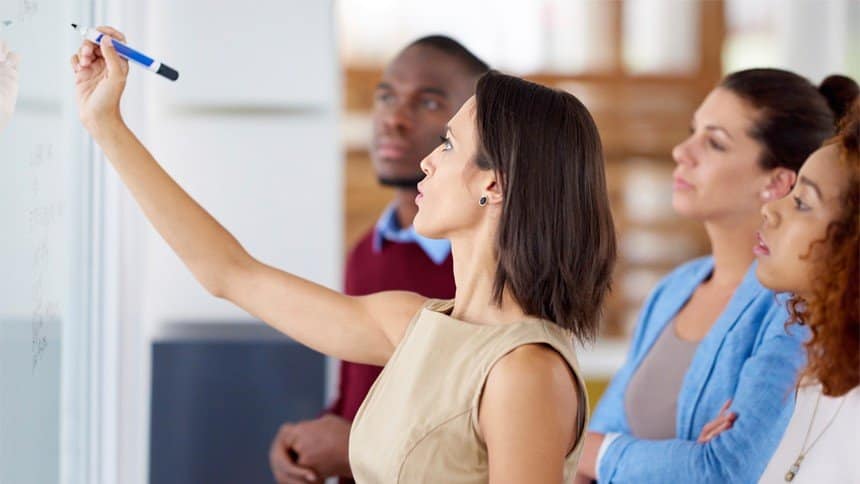 First and foremost, you should have the educational background and training required for an Account Executive. But companies are also looking for talent with the ideal attributes for selling products, services, and closing deals. Your skills must firm up your competencies and highlight your sales savvy.
Education

Companies prefer candidates with a Master's Degree in Business Administration, Marketing or a related course. But you will be considered if you have a Bachelor Degree. The preference for candidates with higher education is understandable. You may have to present the company's proposal to top management. They want to make sure you have the knowledge to engage more experienced people.
Certification

There are no licensing exams required for Account Executives. But it would strengthen your claim if you received training and certification in courses such as market research, graphics design or digital marketing. In our sample resume, the candidate Candace is certified in research and digital marketing which are both important disciplines for this profession.
Strong Interpersonal Skills

As an Account Executive, you will be dealing with people in the office and during the course of your day-to-day activities. You should know how to interact with others. This means having the ability to listen and articulate your response in a way that creates an effective feedback loop. Account executives work in a team environment where everyone has predetermined tasks. People are unique individuals and there will be disagreements. You should be able to navigate through conflicts and guide the team to arrive at a resolution that benefits everyone and accomplishes the goal.
Creative Thinker

Closing a deal is like solving a puzzle. There may be a multitude of options but only one will get the job done. Prospects have different wants and needs. They also have distinct personalities. You can't approach Prospect B the same way you did Prospect A. Creative thinkers look for clues that will help them develop the correct sales pitch. They could conduct interviews with people in the industry, study industry trends, analyze their website and pinpoint the company's priorities and check their social media accounts.
Lastly, the most successful account executives never abandon the sale even after they have closed the deal. What does this mean? Clients can become loyal patrons if you treat them well. They can be a source of recurring income if you are consistent with the quality of product and service.
If you want to become a good Account Executive you must strive to build a good relationship with your clients. Email them updates, new product offerings or promos. Send them a greeting card on their most special days. Once you sign up a client, your purpose must be to keep them for the duration of their natural life.
Account Executive Resume Objective
In the sample objective, we led off the statement with a summary of Candace's academic qualifications and the training she had received. If you have an MBA, that is a deal maker. You should capitalize on that. If not, lead off with training programs you took which are related to the job of an Account Executive.
But this is where Candace made herself stand out from the crowd.
In her objective statement, she disclosed to the company that she had been studying and researching the company's main product. Stating this accomplishes two things:
It tells the Hiring Manager that applicant took the time and effort to read up on what the company does. This is always a plus in the hiring process.
It sets up Candace's previous experience selling a similar product. The employer will realize it will be an easy transition for her as she is already familiar with how the product works.
Finally, always state your objective. What do you want from the company? What do you expect to accomplish from this exercise? With Candace, it is to make Power Flex Technologies the preferred productivity solutions provider in the world.
Account Executive Resume Format
The best resume format. It allows you to emphasize your strong points and qualifications at the beginning of the resume. Since recruiters don't spend a lot of time reviewing resumes, you should get your qualifications noticed right away.
A good format follows this structure:
Contact Information
Objective Statement
Skills
Work Experience
Education
Certification
Personal Information
For the Hiring Manager, learning all about the candidate's qualifications from the start will make it easier to appreciate the various accomplishments stated in work experience.
The reverse chronological format looks neat and well organized. Recruiters will not have a difficult time reviewing the resume.
Entry Level Account Executive Resume
If you don't have much experience with this line of work, use the functional format instead of the reverse chronological for your entry level Account Executive resume.
Assuming Candace is applying for her first job as an Account Executive, her resume would be formatted as follows:
Contact Information
Objective Statement
Skills
Certification
Education
Work Experience
Personal Information
By using the functional format, you draw attention away from your work experience and into your skills and qualifications. It may be enough for the recruiter to give you consideration for the job.
Account Executive Resume Writing Tips
Sales are the lifeblood of any organization. Without enough sales for a prolonged period of time and the company could go belly up. Companies want to hire people they can depend on to ring the cash registers on a regular basis.
In your work experience, don't scrimp on the details when it comes to describing your accomplishments. Companies want to know what you can do for them now. You can see how Candace wrote her scope of responsibilities, she substantiated her claims with facts and figures.
If your list of accomplishments extends beyond the length of the first page, start another one and continue writing.
We are sorry that this post was not useful for you!
Let us improve this post!
Tell us how we can improve this post?