Customer Service Manager Resume Sample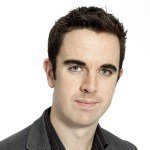 Carlson G. Bagwell

Address:          5417 Lakefront Street, San Antonio, TX
Phone:              (726) 897 3479
Email:                [email protected]
Current job:    Customer Service Manager; Fast Track Communications, Inc., San Antonio, TX
---
Objective :
Highly-experienced Customer Service Manager with more than 8 years providing excellent support and assistance to clientele and customers across various industries. Bachelor Degree in Psychology; excellent understanding of human nature and well-versed in business seeks to become the Head Customer Service Manager of Hot Spot Telecommunications, Inc.
---
Skills :
8+ years in Customer Service.

Bachelor Degree in Psychology.

Computer literate – MS Office, Zoho Desk, Dixa, and LiveAgent.

Knowledgeable on key areas of business development.

Excellent understanding of business.

Empathetic.

Good listener.

Positive disposition.

Driven to find resolutions within a reasonable time frame.

Excellent communication skills.
---
Work Experience
Customer Service Manager; 2020 to Present
Fast Track Communications, Inc., San Antonio, TX.
Duties and Responsibilities
The primary task is to ensure effective customer service protocols are carried to all available channels: inbound, email, chat, fax, and social media; regularly conducts an evaluation of customer service performance and introduces improves if warranted.

Reviews and introduces revisions or adjustments to current customer service guidelines; the purpose is to evolve until performance levels exceed predetermined benchmarks.

Schedules and conducts process improvement meetings; discusses persistent issues and customer concerns with agents from all levels of support.

Assists Human Resources in recruiting, evaluating, testing, and selecting customer service personnel.

Prioritizes and directly addresses customer service issues that are confidential in nature as well as those that have not been resolved within an appreciable time-table.
Customer Service Manager, 2017 to 2020
R.G. Weller Department Store; San Antonio, TX.
Duties and Responsibilities
Attended to concerns addressed by customers on the floor; these are issues that cannot be resolved by CS officers or agents which include discounts, promotions, and ID verification.

Reviewed and addressed trouble tickets that have been submitted by CS officers; transmitted email to customers and endeavoured to resolve matters within 24 to 72 hours.

Introduced the "CIS" or "Customer Is Special" program which focused on giving customer retention the same level of attention as new customer generation.

Managed the customer service "RB Program" or Repeat Buyer Program; the objective was to establish a strong, trustworthy relationship with current buyers and move toward additional purchases or referrals.

Met with customer service teams frequently; start of the week, end of the week, month end, quarterly and annual to keep track of progress, find ways to improve services and reward incentives and promotions.
Customer Service Officer; 2015 to 2017
R.G. Weller Department Store; San Antonio, TX
Duties and Responsibilities
Handled multiple channels of customer service: Inbound, Chat Support, and Email.

Prepared and issued trouble tickets covering every customer- cascaded concern or complaint.

Monitored progress of trouble ticket; worked to have it resolved within 24 to 48 hours.

Frequently updated customer on status of trouble ticket.

Updated CRM; uploaded new customer information and status reports on complaints.
---
Education
College:
Bachelor's Degree in Psychology
San Antonio University
San Antonio, TX
2011 to 2015
High School
Southwest Independent High School
San Antonio, TX
2007 to 2011
---
Customer Service Manager Skills List
As a customer representative, you get plenty of calls and emails every day. One important skill that you need in such a job, it's to have the ability to deal with customers that are irritated or nervous. It might not be pleasant at all time for you, but knowing how to handle situations that are stressful is very important. Here are some good skills that customer service managers can add in their resumes:
Education

While most companies prefer college degrees, there are some that will consider your application, without one.

Communication

In our sample, Carlson highlights his psychology skills, because he has studied people's behavior. This is an important advantage over other candidates because this allows him to understand how customers think and what is the best way to interact with them.

Certification

You can get certified for customer service, negotiation, and client management. Certification will show that you are investing in your career.

Computer Literacy

You should know the most popular customer service tools available. Zoho, ZenDesk, Helpdesk, and Dixa are among the most popular.

Good Disposition

Dealing with customers can be stressful sometimes. Customers say anything when they are not happy with the services they are receiving. You have to stay positive. Remember that you are here to help. No matter what, find a solution and provide customer satisfaction.

Excellent Communication Skills

You have to be a good listener and be able to put yourself in the customer's situation. Make sure to explain to the customer how his problem can be fixed and how it can be avoided in the future.

Empathetic

Don't just say, "I know where you are coming from." Mean it. Customers don't want to be ignored. You have to show that you understand how they feel, and then, you can work toward a solution.
Customer Service Manager Resume Objective
To be effective, keep the objective statement short. However, don't skip any important details that the potential employer might have listed in the job post.
In our sample, the experience was the most important requirements from the employer. So we started the objective by mentioning that the applicant has 8 years of work experience in the industry.
Customers tend to react differently, depending on their problem. Having the experience of dealing with different customers adds value. It makes the selling proposition unique.
The objective also mentions that the applicant has a  degree in Psychology, which is used to highlight how that's being used in the day to day job.
"Excellent understanding of human nature."
Lastly, don't forget that your goal is to get hired at their company.  Show the employer respect by acknowledging the position and prove that you have read the job ad.
Customer Service Resume Format
Do you have good tenure? Use the reverse chronological format for your resume.
It will highlight your experience in a big way. All you have to do is start with your current employment. From there, work your way back. Recruiters don't spend a lot of time on a resume. Many will just scan it. This format makes sure all the key details are front and center. Recruiters want to know one thing: What can you do NOW?
Next, place work experience in the middle. This way it will be supported by the other sections. Here's a quick look at how to structure your application:
Contact Information
Objective Statement
Skills
Work Experience
Education
Personal Information
Entry Level Customer Service Manager Resume
Getting hired in an entry-level position requires a different approach. Here are our tips:
Be selective. Look for jobs that don't need experience. They may not pay as well. However, your purpose is to gain experience so that later on you can get a promotion.
Do you have special training? Highlight it in your resume. Make sure these are relevant skills for the job.
Are you bilingual? This is a big plus! Look for a job that needs your language skills.
Finally, use the Combination resume format. This combines the functional and chronological formats, but emphasize your key skills.  Use the objective statement to share your story. You can touch briefly on why there's a gap in your job history.
For example:
"I took 4 months off to attend to complete my College Degree but I never lost my step. I am ready to pick up where I left off as a Customer Service Manager."
It preempts your work experience gap. The recruiter will know what to expect. He will have an idea of what happened. It will lessen the impact of the 4-month gap.
Customer Service Manager Resume Writing Tips
Are you ready to apply for the job? Make sure your resume is on point. Here are some final tips to consider:
No Errors – Spelling and grammatical errors are no good. It shows you don't care, and your job is all about caring. If you don't care enough about your own resume, the company will think that you treat customers in a similar way.
Be Conversational – Write as if you're having a conversation. If your resume isn't clear then maybe you don't communicate well.
We are sorry that this post was not useful for you!
Let us improve this post!
Tell us how we can improve this post?