Office Manager Resume Sample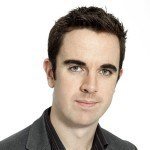 Henry L. Smith
Address:        2310 Garman Road, Akron, OH.
Phone:           (234) 847 9632
Email:            [email protected]
Current Job: Office Manager; Wilshire Distributors, Akron, OH.
---
Objective
Highly-organized, resourceful and results-oriented Office Manager with 8 years experience has the requisite management and administrative skills to efficiently oversee large staff and multiple departments. My background meets the demands of your open position: Proficient in various office management software programs, knowledgeable in basic Accounting principles and fluent in written and spoken Spanish. My objective is to become the Office Manager of Hidalgo Enterprises and contribute to the continued success of the company.
---
Skills
8+ years experience as Office Manager.
Bachelor Degree in Business Administration.
Fluent in Spanish.
Proficient in MS Office, Slack, Trello and Enjoy Visitors.
Certification – Basic Accounting Principles.
Certification – QuickBooks Pro
Great interpersonal skills.
Works well within a team structure.
Focused on meeting goals and objectives.
---
Work Experience
Office Manager; 2020 to Present
Wilshire Distributors; Akron, OH.
Duties and Responsibilities
Manages an office with a manpower of 72 personnel with 5 departments. These departments include Purchasing, Accounting, Human Resources, IT and Operations.
Receives inspects and clears paperwork on all materials delivered to the office.
Coordinates inventory of materials including all documentation with Purchasing Department and Accounting.
Supervises conducts and tracks monthly inventory. This includes random audits to ensure stock levels are moving according to projections.
Oversees and prepares shifting schedule for all office personnel.
Office Manager; 2018 to 2020
Swift Foods LLC; Cleveland, OH.
Duties and Responsibilities
Handled an office with a staff of 40 personnel and 10 supervisors.
Presided over negotiations with suppliers and contractors. Negotiations involved quality, pricing and production schedule for raw materials to be used for Swift Foods main items.
Set up administrative workflow. This included processes for Accounting, Purchasing, Marketing, IT and Human Resources.
Assisted Human Resources in recruiting, evaluating, testing and selecting talent.
Acted as Liaison Officer; representing the company to third party vendors.
Office Manager; 2015 to 2018
Williams and Sharpton Associates; Akron, OH.
Duties and Responsibilities
Tasked to oversee administrative work. Tasks included email filtering, calendar management, appointment setting and regular updating of the CRM.
Coordinated with Operations, Accounting and Purchasing on the deliveries of raw materials to the Akron factory.
Prepared communication to associates, vendors and contracted third parties.
Trained and oriented new staff.
Reviewed, evaluated and adjusted pricing of company merchandise.
---
Education
Bachelor Degree
Business Administration
University of Akron Summit College
Akron, OH
2007 to 2011
High School
Buchtel High School
Akron, OH
2003 to 2007
Certifications:
Level 8 – Spanish; International School for Foreign Languages, 2016 to 2017.
Certification – Basic Accounting Principles.
Certification – QuickBooks Pro.
---
Personal information
Status: Single
Date of Birth: May 21, 1986
Hobbies include basketball, photography and cooking.
Office Manager Resume Skills List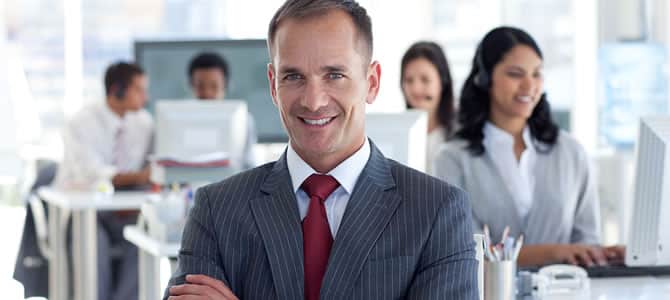 If you want to be hired, your Office Manager skills list must cover managerial and administrative attributes. You're holding down the company's base of operations. Consequently, you will be working with different departments. It is important to have an understanding of these departments' competencies.
What skills should you have as an Office Manager?
Education
Can you become an Office Manager if you finished only up to high school? Yes, but your options will be limited. If you want to build a career in industries that pay office managers well, you should have a college degree at the very least. Ideal courses for office managers would be Business Management, Business Administration, Accounting or Economics. There are community colleges that offer 2-year courses in Office Management which will suffice.
Certifications
You don't have to take a licensing exam to become an Office Manager. If you only finished high school, you should take certification courses in office management. It is also a good idea to take short courses in key competencies. These include certifications in office management computer programs, accounting, effective communication and personnel management.
Computers
Having top-level proficiency in popular computer programs is very important. In our sample resume for Office Manager, the candidate Henry is not just familiar with MS Office. He also knows communication software such as Slack, SalesForce, WebEx and Trello. Some businesses have remote teams in their workforce. As Office Manager, you might be asked to coordinate with them through various online programs.
Organization
An Office Manager should have the ability to coordinate all of the office's different functions. This requires great organizational skill." Organization" is an umbrella term which covers a wide range of attributes. This includes time-management, communication, and focus. You have to be keenly aware of what the other departments do while keeping track of deadlines. The best office managers are highly-involved with all departments.
People Skills
To get the most out of people, you should know how to work with them. You should have the ability to interact with all the different people in the office. Every person has their strengths and weaknesses. An effective Office Manager can make every person on the team productive. How? He/she knows how to get them to perform at their best. They are articulate, inspiring and great motivators.
Office Manager Resume Objective
In your resume objective, you must show the company what you can do for them. The statement is important for two reasons. First, this is where you can prove you are qualified for the job. And second, the Hiring Manager is 100% sure to read this section.
Before writing your objective statement, read the job post first. In our example, in the resume objective, we framed Henry's skills with three attributes that are associated with this kind of job. The attributes are highly-organized, resourceful and results-oriented. Most likely, these attributes were included in the job post as keywords.
It is important to include the keywords in your resume. A company might use Application Tracking Systems (ATS) which looks for keywords. This is a way of pre-qualifying applications. If the ATS does not find the keywords in your resume, it may not end up on the desk of the Hiring Manager.
Next, we identified Henry's strongest skills:
Can manage large staff and multiple departments;

Knows various software programs;

Knows basic Accounting;

Fluency in Spanish.
Again, these skills were most likely identified in the job post. If you have the skills, let the company know right away. The resume objective is the best section to make this very clear.
Office Manager Resume Format
The reverse chronological is the preferred format for hiring managers. However, you should only use this resume format under two conditions.
One, you should have good tenure as Office Manager. What is good tenure? Anything greater than five years experience is a plus on your resume.

Two, unemployment gaps must not exceed four months.
We assumed both conditions in our example of a resume for Office Manager. As you can see, with the reverse chronological, the key sections of the resume were arranged as follows:
Contact Information

Objective Statement

Skills

Work Experience

Education

Certifications

Personal Information
Its purpose is to set up Work Experience. This is done by stating all the skills and attributes that qualify Henry for the job.
Entry Level Office Manager Resume
Can you get the job even if you have an entry level Office Manager resume? The answer is, "Yes". However, you must have the right experience to state your claim for the job.
Here are some valuable tips you can use for an entry level Office Manager:
Review your tasks from your previous jobs. Were any of your tasks relevant to the job of an Office Manager? If so, highlight them in your Work Experience. Again, go back to the job post. Tie them in with the skills required for the Office Manager position.

If you don't have enough work experience, focus on your relevant skills. Assuming you don't have any, take a few courses to boost your resume.

Cite any experiences in school which had you manage groups and large-scale functions.
Office Manager Resume Writing Tips
Approach resume writing like you would your job as an Office Manager. Pay close attention to detail and make sure your details are well-organized. Here are a few more resume writing tips for you to consider:
Proofread Your Resume –

Grammar and spelling errors are deal-breakers in any job search. Proofread your resume until you are 100% sure there are no such errors. Use software programs to help you review the errors in grammar and spelling.

Use Key Figures –

Go back to our scope of work in the sample job description. We put key figures to add more value. The numbers focused on the number of people he handled in his job as Office Manager. It proves Henry has the ability to manage a large group of people.

Open Up Your Skill Level –

Don't sound redundant when describing your skills. Make it as varied as possible. Companies prefer candidates who can assume different positions within an organization.
We are sorry that this post was not useful for you!
Let us improve this post!
Tell us how we can improve this post?