Case Manager Resume Sample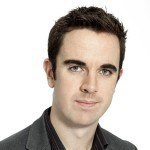 Alfred Y. Hinson
Address:         2217 Wallace Avenue, Bowling Green, OH.
Phone:            (419) 451 2786
Email:             [email protected]
Current Job:  Case Manager; Landmark Hospital, Bowling Green, OH.
---
Objective
State-licensed Case Manager with a Master's Degree in Social Work and a Bachelor Degree in Psychology seeks to become the new Healthcare Case Manager of Patient First Hospital. I've gained tremendous experience in my 8 years as a Case Manager for various healthcare agencies and offices. I am confident my skills, qualifications and personality attributes will meet and fit the demands of your respected organization.
---
Skills
Licensed Case Manager; State of Ohio, 2015.

Master's Degree in Social Work; Walden University, 2017.

Bachelor's Degree in Psychology; Davis College, 2015.

8 years experience in case management work.

Great communication skills.

Highly organized, expert in time management.

Compassionate.

Excellent problem-solving skills
---
Work Experience
Case Manager; 2020 to present
Landmark Hospital; Bowling Green, OH..
Duties and Responsibilities
Coordinates with Department of Psychology and social workers in the area of Bowling Green to review the case files of specific patients for the purpose of determining long-term solutions and drawing up life/career plans.

Assigned to review cases of minors from disadvantaged homes and the elderly who have limitations on healthcare benefits.

Regularly provides consultation services to children, their parents and the families of elderly patients to discuss next steps and other available options.

Collaborates with local government agencies, charity institutions and organizations to come up with workable solutions for the hospital's disadvantaged patients.

Conducts frequent visits to the residences of assigned patients; check up on their progress specifically states of physical, mental and emotional conditions.
Case Manager; 2017 to 2020
Family Doctor Clinic and Generic Drugs, Incorporated; Bowling Green, OH.
Duties and Responsibilities
Family Doctor Clinic and Generic Drugs is a chain of limited services clinics and drugstore franchises that retails affordable medicines that are approved by the DFA. My role as Case Manager was primarily to represent the company in new communities where new franchises are being set up.

Facilitated connections between the company and the franchise with community resources needed to comply with local government regulations.

Assisted patients with their timely submission of electronic applications such as health benefit insurance and other forms of financial aid.

Initiated and fostered relationships with various community groups on behalf of Family Doctor.

Trained and oriented staff and key personnel on the availability of resources in the community.
In-Patient Case Manager; 2015 to 2017
Bowling Green Community Hospital; Bowling Green, OH.
Duties and Responsibilities
Tasked to perform preliminary assessment on all patients to initiate the discharge process from Day 1 of patient's stay in hospital.

Coordinated with Registered Nurses, physicians and other hospital staff to review information on patient status.

Completed levels of care assessment to ensure that all patients have received proper care and appropriate orientation necessary for transition without prejudice to the delivery of healthcare services.

Worked with local government health authorities to make sure all procedures are in accordance with state health laws.

Assisted in the patient discharge process and made sure transfers to external placement facilities are duly taken cared of.
---
Education
Master's Degree
Social Work
Walden University
Bowling Green, OH
2012 to 2015
College
Bachelor Degree – Psychology
Davis College
Bowling Green, OH.
2008 to 2012
High School
Perrysburg High School
Perrysburg, OH.
2004 to 2008
Licenses:
Licensed Case Manager; state of Ohio, 2015.
---
Case Manager Resume Skills List
Social Worker, Registered Nurse, Psychologist… these are some of the hats worn by a Case Manager. Employers will be looking at your resume for Case Manager skills list that suits their needs and immediate requirements.
Case management runs through a career path for nurses and social workers. You do a bit of each discipline because your focus is the well-being of the people whose cases are subject to your review.
What skills would you need to become an in-demand Case Manager?
Education 

Can you become a Case Manager armed with only a high school diploma? Yes, but you'll be swamped by candidates who have an Associate or Bachelor's degree in Nursing, Social Work, Psychology and other related courses. Companies prefer candidates with a deep fundamental understanding of social work and healthcare. Some employers would only consider applicants with a Master's Degree in these disciplines. The bottom-line is the higher your educational attainment, the better your chances of getting hired.

Certifications 

The first thing you have to do is determine your career path. Do you want to become a Nursing Case Manager or a Social Case Manager? As a Nursing Case Manager, you will have to pass the licensure examination for nurses. In some states, you will be required to get certified as a Nursing Case Manager in addition to becoming a Registered Nurse. If you want to become a Social Case Manager, most companies that need this position prefer candidates with a Master's Degree in Social Work. You should also check with local state legislature if certification is needed to become a Social Case Manager.

Great Interpersonal Skills 

As a Case Manager, you will be dealing with different people on a daily basis especially the patients or clients whose cases you will be managing. Then there are the family members whom you will have to meet to conduct investigations and who may likewise ask for consultation.Case Managers frequently meet with doctors, nurses and local government health officials to make sure all procedures and requirements are strictly in compliance with local laws.

Time Management Skills 

Case Managers are very busy people. They meet patients, coordinate with doctors and healthcare professionals, review case studies and reports, conduct site visits and inspections, interview different personalities and facilitate discharge procedures among others. You need to be an expert in time management to ensure a productive day and get more things done.

Problem Solving Skills 

Healing is not just attained through medication and treatment. Oftentimes, to ensure long-term health and well-being, you have to investigate the underlying causes of the problem. This is where Case Managers come in. You should have the ability to evaluate and analyze all the case studies and report to come up with recommendations on how to mitigate the circumstances that led to the patient's condition.
Case Manager Resume Objective
Use your Case Manager resume objective to state your immediate qualifications to the potential employer. What qualifications are these? Review the details indicated in the job post.
You will notice when you go through job posts for Case Managers that employers put very detailed requirements. This is because this job is related to healthcare which is subject to specific provisions from local legislature.
That is why in our sample resume objective for Case Manager, we started off with Alfred's technical qualifications or hard skills:
State-licensed Case Manager

Master's Degree in Social Work

Bachelor Degree in Psychology
We rounded out the objective statement with his considerable 8 years experience as a Case Manager and his value proposition to the company.
Your objective must be short; no more than 3 to 4 sentences, but make sure you can write in your strongest qualifications within the single paragraph.
Case Manager Resume Format
Experience counts a lot as a Case Manager. If you want to place your level of experience under the spotlight, use the reverse chronological as your Case Manager resume format.
Who will review your Case Manager resume? A Hiring Manager? Human Resources? The lead Physician? It will not matter because they will not spend much time on it. Chances are the person reviewing your application will just focus on your Work Experience with particular emphasis on your current tenure.
This is the benefit of the reverse chronological format. Since you will arrange your work experience starting from your current tenure, the Hiring Manager will see right away your level of skill and responsibilities. It will answer the question of what you can do for the employer.
Entry Level Case Manager Resume
If you lack the experience, focus on your skills and qualifications in your entry level Case Manager resume. Employers will always consider you for the job as long as you can prove you have the necessary trainings and certifications.
Instead of the reverse chronological, switch to the functional format which places your skills near the top part of the resume.
If you noticed in your sample template for Case Manager resume, we used the reverse chronological format and placed work experience in the middle. For the functional format, you should place work experience as the sixth section in your resume:
Contact Information

Objective Statement

Skills

Education

Certifications, Licenses

Work Experience

Personal Information
Case Manager Resume Writing Tips
Before you submit your application, read through our Case Manager resume writing tips to make sure all information and important details are not left out.
The Inclusive Dates Are Important –

Always get your dates correct. This will help the employer piece together your timeline and fill in potential gaps. For example, when did you get your certification or Master's degree? Once the Hiring Manager sees these dates there will be no question as to why there are gaps on your resume.

Be Detailed In Your Job Description –

It is very important to give us much information on your scope of work. The more details you can provide, the easier it becomes for the company to determine if you are right-fit or not.
Lastly, keep your resume updated constantly. You can always go back to our Case Manager resume example for ideas.
We are sorry that this post was not useful for you!
Let us improve this post!
Tell us how we can improve this post?