Retail Store Manager Resume Sample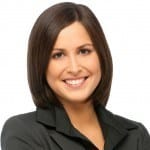 Maria Noelle Y. Sanchez
Address:         3456 East Bellevue Avenue, Los Angeles, CA.
Phone:            (213) 743 6789
Email:             [email protected]
Current Job:  Retail Store Manager; Marshall's Department Store, Los Angeles, CA.
---
Objective
Dynamic, engaging and dedicated with more than 8 years experience in retail seeks to become the new Retail Store Manager of T.J. Marxx Department Store. I am a consistent performer; regularly hit sales quotas, maintained excellent customer service and managed personnel to give their best on a daily basis.
---
Skills
Associate Degree; Business Administration, Los Angeles Community College, 2017.
8+ years in retail; 6 years as Retail Store Manager.

Bilingual; native Spanish and English.

Proficient in managing POS machines.

Excellent leadership skills.

Results oriented.

Customer oriented.

Inventory management skills.

Great communication.
---
Work Experience
Retail Store Manager; 2020 to present
Marshall's Department Store; Los Angeles, CA.
Duties and Responsibilities
Reviews store financial reports relating to profitability objectives; projected income statement, cash flows and disbursement schedules, for the purpose of developing strategies to meet targets for revenues and cost management.
Involved in the recruitment, testing, evaluation, selection and training of store personnel.
Collaborates with Marshall's marketing team to design, develop and implement promotional strategies via traditional and digital channels.
Conducts regular audits on inventory records, store front design, cleanliness and safety standards.
Assists customers on the floor; attends to their specific requests, provides advice on best type of merchandise to buy, responds to questions and clarifications and ensures safety and well-being of young children and the elderly.
Marshall's Department store averaged a 12% increase in sales on a year-to-year basis with profitability improving by 7% from 2015 to 2017.
Employee attrition rate has decreased by 14%.
Retail Store Manager; 2017 to 2020
Kohl's Department Store; Los Angeles, CA.
Duties and Responsibilities
My primary responsibility for Kohl's was to increase store sales in view of the challenge traditional retail faced with the growing online retail market.
Worked with Kohl's marketing department and conceptualized digital marketing and advertising strategies that were run through social media networks particularly the use of paid ads and limited-time-only promos via email marketing.
Supervised the conduct of work and performance of duties of Kohl's online customer service chat support and social media moderation teams.
Collaborate frequently with interior designers on seasonal changes in store setup and arrangement of merchandise.
Trained and oriented new store personnel on policies and procedures.
Presided over grievances, incidents that were filed by store personnel versus co-employees.
Assisted Kohl's customers on the floor; provided consultation on types of purchase and accommodated discount privileges.
Kohl's increased store sales by 18% from 2015 to 2015 with 23% coming from online channels.
Assistant Retail Store Manager; 2015 to 2017
Bowling Green Community Hospital; Bowling Green, OH.
Duties and Responsibilities
Assisted the Retail Store Manager in the implementation of store policies, guidelines and strategies that were developed to improve sales generation and streamline costs.
Worked with a team of Assistant Retail Store Managers, quality assurance personnel, aisle managers, cashiers and customer service agents to ensure smooth and efficient operations on a daily basis.
Prepared and submitted required reports to the Retail Store Manager which included inventory report, request for merchandise requisition, personnel incident reports and cashier cash count.
Routinely checked store areas for cleanliness and safety.
Conducted end-of-month inventory count with stock keepers and representatives from Kohl's Purchasing and Accounting departments.
---
Education
College
Associate Degree – Business Administration
Los Angeles Community College
Los Angeles, CA
2011 to 2015
High School
Jordan High School
Los Angeles, CA.
2007 to 2011
---
Personal information
Status: Single
Date of Birth: May 21, 1999
Hobbies include reading, cooking and biking.

Retail Store Manager Resume Skills List
If your shopping experience has been great, you have the Retail Store Manager to thank for. How you perform on the job significantly contributes to the success of the establishment. Trust us that store owners are looking for varied qualifications on your Retail Store Manager skills list.
What skills would these be?
Education
A bachelor degree will also be preferred but there are many good Retail Store Managers who only finished high school. No question that many retailers will prefer candidates with a well-rounded and complete educational background. You will have to find other ways to shore up your qualifications.
Certifications
This is one way to shore up your qualifications! As you have read in our sample job description for Retail Store Manager resume, the position entails a wide menu of responsibilities other than sales generation. If you do not have an Associate or Bachelor degree, take up courses in local store marketing, digital marketing, customer service, personnel management, inventory control, basic store accounting and other disciplines which are related to the job of a Retail Store Manager.
Specialized Skills
Retail Store Managers are assigned sales quotas they have to hit and cost parameters to maintain. It will be juggling act that can be made easier if you know basic principles in accounting and inventory control. You should also be familiar with POS or Point of Sale machines. They are crucial for report generation, recording and tracking of sales. The POS is also used to discover variances in inventory and actual sales.
People Skills

It is the basic function of the job and it is often the most difficult. Your customers are the bread and butter of the store. Your job is to convert as many walk-ins into paying customers. But it can be difficult because you will be dealing with different personalities. It is important to remain professional at all times and focused on the task at hand. Remember that when a customer enters the store, he/she has a purpose or need. Help him/her find the solution and everything will be alright.
Leadership Skills

As good and experienced a Retail Store Manager you are, you need a team of reliable talent behind you. It takes a good leader to get people to work over and above their capacity. You should know how to manage your people objectively. They also deal with their fair share of problems in and out of work. Your job is to get them to stay focused and motivated despite personal turmoil. Another hat retail store managers wear is that of a counselor. Offer advice and direct personnel to company policies that can help address his/her problems.
Retail Store Manager Resume Objective
Your Retail Store Manager resume objective is a short section but has the power to influence the impression of the Hiring Manager. Takes some time to put thought and purpose in your objective statement as it may carry serious weight on whether you move on to the interview or not.
In the first place, since it is located at the top third of your resume, you can be rest assured it will be read by the person reviewing your application. Second, the objective statement acts as your formal introduction to the company. In a way it is your voice on the resume.
This job of a Retail Store Manager is high touch. This means you will come in contact with different people every day. Thus having the right personality is very important.
In our sample resume objective for Retail Store Manager, we started out with Noelle's 3 strongest attributes: Dynamic, engaging and dedicated. Yes, proof of the pie is in the eating but these characteristics are ideal for anyone seeking a career in retail.
Next we emphasized her commendable 8-year tenure in the retail industry. It adds more substance to her attributes as these are developed and enhanced over the years. You simply won't last long in this line of work if you don't enjoy working with people.
Lastly, we highlighted her ability to hit quotas and contribute to the retailer's success. This will be validated when the Hiring Manager goes through her work experience.
Retail Store Manager Resume Format
If you've been consistently employed and don't have glaring gaps, the reverse chronological will be the best for your Retail Store Manager resume format.
For one, hiring and recruitment managers prefer the reverse chronological format because it is easier to evaluate the resume. All the sections are arranged to set up the candidate's work experience as you may have observed in our sample template for Retail Store Manager resume:
Contact Information

Objective Statement

Skills

Work Experience

Education

Personal Information
Another advantage of the reverse chronological format is that your current level of achievements, competencies and skills will be noted immediately. How?
Because in this format, you are starting out with your latest or current employment before moving back. The same approach will be applied to your Education and Certification, if any.
Entry Level Retail Store Manager Resume
Are you planning a shift in career? If so, you have an entry level Retail Store Manager resume. It may not have enough experience but it doesn't mean you won't be considered for the job.
The first thing you have to do is switch to the Combination format which will rearrange the sections of your resume in this manner:
Contact Information

Objective Statement

Skills

Education

Work Experience

Personal Information
As you will notice, Work Experience is near the tail end of the resume. With the Combination format you are not purposely hiding your lack of your experience. What you want to do is give the Hiring Manager an idea of why you are shifting careers or why you believe you are the best qualified person for the job.
You can do this by sharing your story in the resume objective. Remember, this section acts as your voice in your application. Next, highlight your strengths.
Did you take specialized courses in disciplines that are transferable to retail work? Do you have experience selling or marketing products to potential buyers in school or at work?
Include these details in the Skills and Work Experience sections respectively.
Retail Store Manager Resume Writing Tips
Make sure your talents are packaged correctly by going over our Retail Store Manager resume writing tips:
Substantiate Your Claims –

If you want to increase your chances of getting hired, quantify your achievements and accomplishments with figures and statistics. But do not sugar coat them! Be honest because the company will definitely check on your claims.

Use The Right Verbs –

This is a very physical job with lots of activity. Therefore you need the right verbs to describe what you do: Assisted, planned, collaborated, coordinated, worked, developed, implemented and supervised are just some of the best verbs to use in your resume.
We are sorry that this post was not useful for you!
Let us improve this post!
Tell us how we can improve this post?