General Manager Resume Sample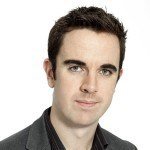 Robert F. Smith

Address:            778 Verdugo Avenue, Burbank, CA
Phone:                (747) 887 9637
Email:                [email protected]
Current job:    General Manager; Hartford Hotel, Burbank, CA
---
Objective :
Experienced General Manager with 10 years invested in the hotel and restaurant industry. Successfully completed the Certified Manager Certification Program of the ICPM and the Leadership Development Program of Crestcom with a Bachelor Degree in Business Administration. Knowledgeable in MS Office, FreshBooks, Wrike, and Asana management software programs. I remain confident that my skills and expertise will merit consideration for the position of General Manager for The Aspen Court Hotel in Las Vegas.
---
Skills :
ICPM Certified Professional Manager.

Crestcom Certified – Leadership Development.

Bachelor degree in Business Administration.

10 years experience in the Hotel and Restaurant industry.

Knowledgeable in various software programs – MS Office, Asana, Freshbooks, and Wrike.

Team Player.

Strong leadership qualities.

Excellent interpersonal skills.

Ability to make quick decisions.

Self-motivated; works to resolve situations in a professional manner.
---
Work Experience
General Manager; 2016 to present
Hartford Hotel, Burbank, CA.
Duties and Responsibilities
Manages day-to-day operations of the hotel; plans and organizes work schedules, communicates goals and objectives to managers and staff, complies with and advises staff of hotel policies, guidelines and procedures.

Presides over personnel-related incidents; conducts investigation and schedules adjudication hearings in accordance with the hotel's Grievance Machinery.

Reviews projected income statement; conceptualizes and prepares revenue-generating activities and endeavors to maintain or improve upon company-established budgets.

Evaluates performance of management team in all levels of hotel operations; establishes benchmarks for grading performance.

Hartford Hotel has averaged an average of 91% capacity the past 5 years including its historical high of 97% in 2017; the hotel is booked for events 86% of the year.
General Manager; 2013 to 2016
Greenfield Gardens Hotel, Burbank, CA.
Duties and Responsibilities
Developed and monitored the performance of the hotel by referencing actual revenue figures with targets projected in the income statement; reviews and evaluates ROI on all implemented marketing and promotional campaigns.

Focused on improving the booking rate of the hotel in terms of room occupancy, and usage of ballrooms, function centers, and restaurants for events.

Tasked to ensure that all customer service guidelines are followed and standards are met on a consistent basis.

Regularly collaborated with the Executive Chefs of all hotel dining establishments to ensure food and service quality as well as routinely presenting interesting menu choices.

Greenfield Gardens improved its occupancy rate by 117% from 2016 to 2016.
General Manager; 2012 to 2013
Bistro Burbank Restaurant Concepts, Burbank, CA.
Duties and Responsibilities
Bistro Burbank Restaurant Concepts is the holdings company of 5 food franchises: El Chino Burrito, Fiesta Filipino, All-American Buffet Bonanza, and the United Steaks of America. As the General Manager, I was hired to oversee the operations of the restaurants and their franchises. Collectively, Bistro Burbank has more than 150 outlets all over the United States.

Assisted Human Resources in the recruitment, evaluation, testing and selection of store managers, assistant store managers, supervisors, and team leaders.

Coordinated with accounting, purchasing, and operations on all matters related to inventory management, procurement, Quality Assurance, and food costing.

Established, implemented, and regularly revised training modules for all supervisors, team leaders, and service crew.

Reviewed company-established budgets and revenue targets; set sales quotas and target system-wide sales for all franchises.
---
Education
College
Bachelor Degree
Business Administration
Los Angeles Valley College
Burbank, CA
2008 to 2012
High School
John Burroughs High School
Burbank, CA.
2004 to 2008
---
Personal Information:
Status: Married
Date of Birth: July 17, 1985
Hobbies include Guitar and Swimming.
General Manager Skills List
In our resume sample for General Manager, Robert is in the hotel industry. It does not matter. The General Manager is in charge of overall operations. All managers report to him/her. You are tasked to make sure everything is running perfectly. What should appear in your General Manager skills list?
Education. For this position, you must have a college degree. Preferably, it should be in a related course. Managers with higher education may not follow if you only have a high school degree. To move higher, go for a Masters Degree in Business. An associate degree is likewise acceptable. Make sure it is for a course that is related to the job.
Certifications. Certifications are not required. However, it will boost your resume. Take a look at our sample resume for General Manager. Robert is certified by ICPM. He is also certified by a leadership development company. These are strong qualifications for a GM. Check the job post. Some will ask for specific certifications. If you want the higher paying jobs, consider getting certified.
Decision-Making. General Managers are leaders. Leaders are identified by one trait. This is the ability to make quick decisions. You are managing different areas. These areas include operations, personnel, inventory, and purchasing if in the hotel business. Situations will be different. Problems will vary. You need to have the quick-thinking ability to come up with the best decisions.
Great Interpersonal Skills. You should love working with people. Communication skills are essential. The last thing you want is to be misunderstood. Managers, staff, and customers will go to you. This means you should be a good listener as well. Great interpersonal skills will help you resolve issues faster.
Ability to Handle Pressure. As the GM, all pressure will be on you. The final decision will come from you. People will attribute success or failure to your ability to manage. Can you handle it? Composure is important. You should not let others influence your decisions. You have to remain firm but fair with your decision-making.
General Manager Resume Objective
Companies expect differently from their GMs. How should you write your General Manager resume objective? Start by reading the job post closely. The company will list down the job requirements. Find out first if you are qualified.
In our sample of a resume objective for a General Manager, we led off with experience because that is what Aspen Court listed first. Next, we listed his certifications. Even if these were not listed, it will give Robert a big advantage. Other applicants may not be certified. This will put him on top of the list.
Then we ran off a summary of his hard skills. Knowledge in computer programs is important. Everything is now automated. The company wants to make sure you can learn new programs.
Lastly, we stated Robert's objective which is to become Aspen's new GM.
Your objective statement should be short and sweet. It should represent your voice. Write it in the same manner you would converse.
General Manager Resume Format
If you have experience, use the reverse chronological. This will be the most ideal General Manager resume format.
What is good experience?
For GM's, at least 5 years is acceptable. Remember, everyone will report to you. In any industry, the GM is battle-tested. It's hard to make quick decisions if you have less than 2 years experience.
Also, if you took a break, the gap must not extend 4 months. Recruiters are wary about extended breaks.
Next, write your experience from the latest one before moving back. Only include relevant experience. Finally, arrange your sections the same as our sample resume template for General Manager:
Contact Information
Objective Statement
Skills
Work Experience
Education
Certification
Personal Information
Placing work experience in the middle will give it premium real estate. The other sections will help generate interest in your work experience.
Entry Level General Manager Resume
If you have an entry-level General Manager resume, shift to the functional format. This will place more focus on your skills. The recruiter may take it against you for having lack of experience.
How will you arrange the sections for the functional format?
Contact Information
Objective Statement
Skills
Education
Certification
Work Experience
Personal Information
If you have certifications, place it under "Skills". For work experience, review your previous jobs. Did you do tasks that are related to GM work? If so, include them. It would be great if you could cite instances where you proved your decision-making abilities.
General Manager Resume Writing Tips
Approach your resume the same way you would your job. Review each section. Make sure they are well- written. Details must be complete. They must support each other. Not sure how? Read our General Manager resume writing tips.
Open Up Your Work Experience – As GM, your plate is always full. You can find different ways to describe your duties. Go for it! Show the recruiter you know your job in and out.
Keep It Organized – Make sure your resume is an easy read. Use bullet points to organize your scope of work. Write in a conversational manner. It gives a reflection of your personality.
We are sorry that this post was not useful for you!
Let us improve this post!
Tell us how we can improve this post?