Executive Director Resume Sample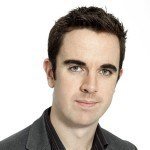 Carl I. Walker

Address:            5761 Trail Avenue, Frederick, MD.
Phone:                (240) 989 7877
Email:                 [email protected]
Current job:  Executive Director; Frederick Tree Conservancy, Frederick, MD.
---
Objective :
10 years of cumulative experience as a Chief Executive including 5 years as an Executive Director seeks to become the Executive Director for the Office of Personnel and Career Development in the city of Frederick. I have a Bachelor Degree in Business Management with a minor degree in Accounting. I am knowledgeable in QuickBooks, Asana, and SalesForce. My affiliations include the Maryland Chamber of Commerce, Frederick Association of Business Managers, and the Maryland Association of Business Developers.
---
Skills :
10 years of experience in the Chief Executive level.
5 years of experience as an Executive Director.
Bachelor Degree in Business Management
Bachelor Degree in Accounting (Minor)
Proficient in the following software programs: MS Office, QuickBooks, Asana, and SalesForce.
Business affiliations – MCC, FABM, and MCBD.
Quick but firm decision-maker; accepts accountability for decisions made.
Excellent people skills; encourages feedback mechanism.
Excellent communication skills; clearly articulates and communicates ideas.
Values leadership; seeks to inspire and motivate people to perform to the best of their abilities by setting an example.
---
Work Experience
Executive Director, 2014 to Present
Frederick Tree Conservancy; Frederick, MD.
Responsibilities:
Frederick Tree Conservancy is a non-profit organization that is dedicated to restoring trees and greenery in the city of Frederick. Years of industrialization and commercialization of the city have stripped it of its natural protection against flooding, soil erosion, and the sun's UV rays. The objective is to plant 10,000 new trees a year. Since 2014, the organization has planted 43,127 trees.
Develops the policies of the organization and has the final authority to implement directives and approved courses of action.
Reviews the budget of the organization; coordinates with the Finance Director and prepares the operation time-table with respect to the set funds disbursement schedule.
Initiates process improvement as a collaborative effort between management and staff.
Coordinates with local government agencies as well as relevant Non-
Government Offices to ensure strict adherence with local and industry policies, rules and regulations.
Represents the organization during trade shows, symposiums, expositions, and networking events; takes the point position and discusses the organization's vision, purpose, and strategy to the congregation.
Meets with local and foreign entities that share the same green advocacy as the organization.
Spearheads fundraising activities for the organization.
Chief Executive Officer, 2011 to 2014
Thorne Technology Corporation; Frederick, MD
Responsibilities:
Thorne Technology is an innovator and developer of online and offline business solutions. Its primary product is the TTC Predictive Dialer a programmable dialer that can improve productivity by 440% and reduce the rate of dropped calls by 54%. The primary objective of the company was to expand its reach to the European and Asian markets.
Reviewed the company's proposed fiscal budget; designed business development plans and established revenue targets.
Managed key relationships with the board, executive leadership team, staff, and external stakeholders.
Conceptualized and developed strategic partners in key global locations such as Germany, the United Kingdom, Australia, Japan, and South Korea.
Organized and established personnel for key missions in targeted key regions intended to create new markets, high-value linkages, and strategic relationships.
Manages and oversees the implementation of the company's daily operations.
Chief Executive Officer, 2009 to 2011
Green Meadows Property Developers; Frederick, MD
Responsibilities:
Green Meadows Property Developers is a company that manages, sells, and develops real estate for the commercial and residential market.
Identified key areas for growth in the rental and property development sectors.
Reviewed the company's annual budget; proposed adjustments based on changes in trends, developments, and demand factors.
Negotiated directly with property owners and managers for the sale of large scale properties for industrial and/or commercial purposes.
Openly collaborated with management and staff on matters related to goal setting, revenue generation, and streamlining of cost factors.
Developed plans and programs designed for the continuous improvement of current processes and workflows.
---
Education
College
Bachelor Degree (Minor)
Accounting
Hood College
Frederick, MD
2004 to 2006
College
Bachelor Degree (Major)
Business Management
Hood College
Frederick, MD
2000 to 2004
High School
Frederick High School
Frederick, MD
1996 to 2000
Executive Director Skills List
"Excellent Leadership qualities". Applicants like to cite this attribute in their Executive Director skills list. Here's the question: How do you prove leadership? Be very careful whenever you describe yourself as a leader. This is a very powerful and in-demand soft skill. Instead, what you should do is provide the skills that qualify you as a potential leader in an organization.
Education.The minimum educational attainment for anyone who wants to become an Executive Director is a college degree in a related course. The usual "safe" courses are Business Management, Economics, and Accounting. In fact, in our sample resume for an Executive Director, Edward has a double degree – Business Management and Accounting. If you want to improve your chances of getting hired, go for a Master's Degree in Business or Economics.
Certification.You don't have to be certified to become an Executive Director. For the reason that the job involves some numbers crunching and analysis, being a Certified Public Accountant could be a big plus in your resume.
Budget Management.As the Executive Director, you will have a budget to work with. Your job is to make the funds work for the organization so that it will meet its goals. The best Executive Directors find ways to streamline the budget without compromising the company's goals. They are efficient and effective in managing money. This is why you should be good with numbers.
Excellent Communication Skills.You will be working with people from different departments, organizations, and agencies. The challenge will be to get everyone on the same page. This requires having excellent communication skills.
As the Executive Director, in order for you to fulfil your vision and strategy, you must be able to articulate your ideas and communicate them clearly to everyone involved. You must be open to feedback to avoid any misunderstanding.
Proactive Participant.The Executive Director does not stay inside the office the entire day. He/she does not only give instructions but leads by example. The best Executive Directors are always ready to "roll up their sleeves" and "go in the trenches" to work with their people. This is what makes them good leaders. They don't just talk – they do!
Executive Director Resume Objective
Why should the organization hire you as its Executive Director? This is the question that must be answered by your Executive Director resume objective.
Think of your objective statement as your sales pitch. What would make the company hire me? The answers can be found in the job post. What are the qualifications needed for the job? If you have those, list them in your resume objective.
In our sample resume objective for an Executive Director, we started out with Edward's impressive 10-year tenure in the capacity of a Chief Executive including five years as an Executive Director. Experience is a much sought-after attribute for Executive Directors.
From there, we ran off a list of strong points that were indicated in the job post:
College Degree holder
Knowledgeable in computers
Proof of resourcefulness – affiliations in business organizations
Executive Director Resume Format
As we mentioned, most employers will prioritize experience. If you have at least 5 years of experience, use the Chronological as your Executive Director resume format.
The Chronological is used to present your experience and educational background in sequential order.
Begin from your current job then work your way back to your earliest relevant experience.
Choose at least 5 responsibilities that best define your scope of work and make sure these are relevant to the job you are applying for.
We recommend focusing on your most current work experience because this is what recruiters will be looking into. Instead of 5 responsibilities, identify at least eight.
Arrange the sections the same way we did in our sample resume format for an Executive Director:
Contact Information
Objective Statement
Strengths
Work Experience
Education
Personal Information
Entry Level Executive Director Resume
You cannot become an Executive Director without extensive experience in decision-making. Even if you are applying for the position for the first time, you can still get the job with your entry-level Executive Director resume. What you should do is to highlight the experience which qualifies you for the position.
For example, were you in a Chief Executive or top management position for at least five years? In our Executive Director sample resume, Edward was a CEO before he became an Executive Director.
As we mentioned, this job requires planning, decision-making, vision and strategy implementation. If you can prove that you have experience in these skills, you can still be considered for the job.
Executive Director Resume Writing Tips
How you present your resume will tell the recruiter what kind of candidate you are. Read our Executive Director resume writing tips before sending it out to the prospective employer.
Lay Out Your Experience – If you noticed in our sample job description for an Executive Director resume, we started out the first 2 work experiences with a brief summary of what the company does. This shows the recruiter that you know what the job and its responsibilities entailed.
Differentiate Your Experience – The Executive Director wears many hats. Show off as many of them when you write about your work experience.
Reveal a bit of your character when you write your resume. You can show this in your resume objective. Don't be too "stiff". Even someone in such high capacity has a personality.
We are sorry that this post was not useful for you!
Let us improve this post!
Tell us how we can improve this post?