Store Manager Resume Sample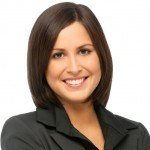 Leslie V. Timmons
Address:        4389 Bolinger Canyon Lane# 286, San Ramon, CA.
Phone:           (925) 498 3219
Email:            [email protected]
Current Job: Store Manager, MD Schenker Tech Heaven, San Ramon,CA
---
Objective
Highly experienced in the retail business with over 7 years working as a Store Manager for various products and services. My strength lies in my abilities to lead people, set and focus on goals, commit to generating excellent customer experience and building on opportunities.During my tenure, the establishments under my stewardship consistently achieved growth despite sluggish conditions in the industry. I am confident of extending my contributions to the success of Nordstrom.
---
Skills
Bachelor Degree – Marketing Management.

7+ years experience as Store Manager.

Certified – Retail Accounting.

Certified – Digital Marketing.

Great leadership ability.

Excellent in communication.

Goal-Oriented.
---
Work Experience
Store Manager; 2017 to present
MD Schenker Tech Heaven, San Ramon, CA.
Duties and Responsibilities
Tasked with planning, monitoring and maximizing Tech Heaven's retail budget, product inventory, purchasing and sales.

Reviews store P&L statement with Finance Officer and uses it as reference for marketing and promotional activities, staff scheduling, identifying sales targets and inventory management.

Works closely with Human Resources in recruiting, selecting and training new personnel.

Collaborates with Tech Heaven's in-house marketing team in developing a combination of traditional marketing and digital marketing campaigns.

Greets, welcomes and assists customers on a daily basis.

Schedules weekly meetings with assistant store managers, supervisors and QA officers to identify problem areas, ways to improve services and address persistent customer issues.

Sales of MD Schenker has been growing at an annual rate of 21% since 2017 while it's profitability has averaged above the industry average of 25%.
Store Manager; 2017 to 2017
Great Toys Almighty; San Ramon, CA
Duties and Responsibilities
Managed the product inventory of Great Toys Almighty; regularly checked for variances by cross-referencing with daily sales and product matrix breakdown.

Conducted daily quality inspection of merchandise; checked for items that were potentially damaged the previous day or upon delivery from suppliers.

Performed preliminary interviews and testing procedures on all pre-qualified job applicants.

Tasked with training and orienting all new personnel.

Conceptualized, developed, implemented and tracked the results of all marketing programs.

Tasked with running the operation of Great Toys Almighty in accordance to the projected P&L statement as provided by the principal office.

Great Toys Almighty experienced a steady sales growth average of 17% on a year on year basis since 2017.
Assistant Store Manager; 2016 to 2017
Great Toys Almighty; San Ramon, CA
Duties and Responsibilities
Opened and/ or closed store as required by personnel schedule.

Audited inventory count by stock personnel with special focus on variances from actual sales.
Welcomed and assisted all store customers.

Worked to resolve all customer concerns on product quality, payment problems, service issues, advanced product reservations and questions on discounting policies.

Ensured cleanliness, professional organization and appearance in all areas of Great Toys Almighty: entrance, cashiering, store floor, restrooms and dining.
---
Education
College
Marketing Management
Contra Costa College
San Ramon, CA
2017 to 2015
High School
San Ramon Valley High School
San Ramon, CA
2016 to 2017
---
Personal information
Status: Single
Date of Birth: December 14, 1988
Hobbies include cross country running, trail walking, fishing.
Store Manager Resume Skills List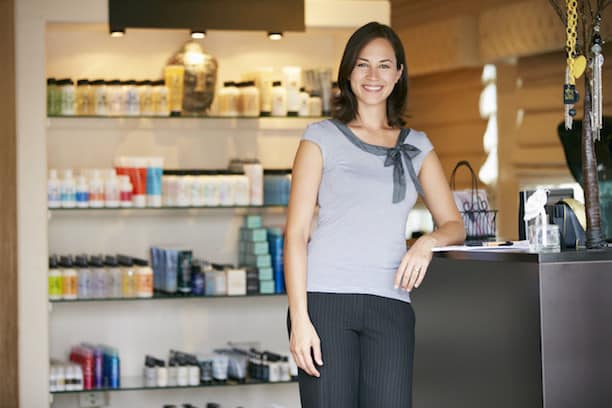 Store managers are entrusted by top management or the business owner to keep the establishment running smoothly while maintaining profitable operations. It is a tough job balancing revenue generating activities while managing costs. Your Store Manager skills list must present you as a candidate of many talents and abilities.
Education. 

As the retail industry grows more competitive with the entry of new players and the challenges imposed by online retail, more are expected out of store managers. Candidates with a Bachelor Degree in a four-year course such as Business Management, Marketing, Economics and Accounting are highly preferred by business owners and Human Resources. Definitely those with lesser educational qualifications will have a difficult time vying for job openings at the largest retailers.

Certifications/ Licenses. 

There is no need to be certified or licensed as a Store Manager. But if you do not have a Bachelor Degree, you can make up for lost ground by taking up short courses in disciplines like Marketing, Accounting, Customer Services and Inventory Management. 

Leadership. 

As the Store Manager, you will be the Captain of the ship. It should safely set sail and arrive on course the direction established by head office. To do so, you must have the ability to get everybody to move in unison and follow your directions. You should also be able to identify potential threats to performance so you can act accordingly before they happen.

Time Management. 

In business, time is money. Your people should be working at the most optimum hours. Inventory should be complete as per par stock levels. You should never run out of products to sell in retail. The key to productivity is having expert time management skills.

Good with Numbers. 

As you have read in our sample job description for Store Manager resume, you must know how to read and analyze P&L or income statements. The principal office will give you a projected version on which your actual performance will be measured. Strategy always follows numbers. Being adept with the P&L Statement will help you conceptualize your sales generation and cost saving strategies.
Store Manager Resume Objective
As the Store Manager, the business owner will trust on your experience and expertise to keep the establishment profitable. Having the skills, training and competencies is one thing. To be trusted is another. The Store Manager resume objective is the best section to stake your claim as the most trust-worthy candidate for the job.
Some candidates will leverage their experience working with big-time retailers to impress the prospective employer. But this is a hit or miss strategy. Others may be impressed, but some may view it as a red flag and tag you as a candidate with large horns that need to be chopped off.
The best approach is to craft an objective statement that tells the business owner why he or she should trust you. In our sample resume objective for Store Manager, we did this by identifying Leslie's strongest attributes and framing it with the milestones she achieved with her previous employers:
"My strength lies in my abilities to lead people, set and focus on goals, commit to generating excellent customer experience and building on opportunities. During my tenure, the establishments under my stewardship consistently achieved growth despite sluggish conditions in the industry."
It's a simple yet effective formula that will surely compel the person reviewing your resume to further explore what you can do for the company.
Store Manager Resume Format
In this job, experience is paramount. Use the reverse chronological for your Store Manager resume format.
You will notice in our resume template for Store Manager that we started Work Experience with the current occupation before moving back. This accomplishes two things:
Shows growth in career

Highlights abilities and competencies at the present day
The reverse chronological format is also very easy to read for hiring manager. We structured the sections of the resume as follows:
Contact Information

Objective Statement

Skills

Work Experience

Education

Personal Information
Entries in Education and Certification, if any, should likewise be presented from most current attainment then moving back.
Entry Level Store Manager Resume
If you have a Bachelor Degree, you still have a good chance of getting the job while submitting an entry level Store Manager resume. Some employers will hedge on your fundamental competencies to learn on the go.
The challenges are greater if you are crossing over from an entirely different career, lack higher education and experience as an Assistant Store Manager. However there are ways that you can circumvent these shortcomings:
Include relevant experiences as part of your work history. Examples of these relevant experiences are being involved in voluntary work for organizations trying to raise funds through sales efforts. Experiences in direct selling such as door-to-door.

If your previous work included jobs where you had to hit quotas, indicate in your history if you were a consistent performer who regularly met targets. Don't forget to substantiate claims with real figures.

Highlight your strong technical skills. State in your resume if you took short courses in accounting, retail management, customer service and other disciplines which are transferable to the job of a Store Manager.
Store Manager Resume Writing Tips
Demand for good store managers is growing. The job market can be very competitive. Before heading out the door, review your application by taking note of our valuable Store Manager resume writing tips:
Validate Your Claims –

If you will showcase achievements in retail, make sure you have the numbers to support your claims.

Focus on the Key Responsibilities –

In our example resume for a Store Manager, the job description averaged 5 to 7 per employment. For sure, store managers have a wider scope of responsibilities. But if you want to get noticed, highlight the ones that are relevant to the job requirement. Review the job post for clues.
We are sorry that this post was not useful for you!
Let us improve this post!
Tell us how we can improve this post?