Chief Financial Officer Resume Sample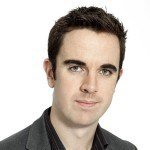 James B. Rutgers

Address:          74895 Waterforde Lane, Rancho Cucamonga, CA
Phone:              (909) 993 7914
Email:                [email protected]
Current job:    Chief Financial Officer; Digi Zone Technologies; Los Angeles, CA
---
Objective :
10 years experience in various industries under the designation of Chief Financial Officer seeks to become the new CFO of Maverick Taxi and Limousine Services. My qualifications of being a CPA and holding a Master's Degree in Finance are an ideal fit for a startup corporation that needs expert financial guidance to be on the right track to success.
---
Skills :
Master's Degree in Finance

Bachelor Degree in Accounting

10 years experience as CFO

Member; California Association for Financial Professionals

Knowledgeable in various accounting and programming software including QuickBooks Pro, FreshBooks, and SQL.

Regularly updated in industry-wide business development

Excellent leadership qualities

Quick but firm decision-maker

Great motivator
---
Work Experience
Chief Financial Officer, 2020 to Present
Digi Zone Technologies, Los Angeles, CA.
Duties and Responsibilities
Closely collaborates with the company CEO to guide Digi Zone through its planned growth initiatives and targeted profitability.

Studies and identifies potential acquisitions and prospective ventures within the industry.

Prepares and implements process improvements in compliance with pre-determined budgeting and performance metrics.

Regularly consults with General Counsel to review, update, and establish risk management standards.

Monitors industry trends and developments; anticipate risks and ensures proper controls and courses of action are in place throughout the organization.
Chief Financial Officer, 2017 to 2020
Trans-Continental Logistics Services, Los Angeles, CA.
Duties and Responsibilities
Actively participated in charting the company's direction and planning its growth, product development, acquisition, and integration strategies.

Closely worked with the CEO and key top executives of Trans-Continental on all major transactions such as capital raises, debt, major partnerships, mergers, acquisitions, and joint ventures.

Designed, implemented, and monitored internal controls for the purpose of ensuring strict compliance and protecting the integrity of the company's assets.

Developed annual financial budgets including rolling forecast; closely coordinated with the operations management team to ensure the group would achieve its goals.

Ensured proper accounting, contracting guidelines, and practices were firmly in place to adequately meet cost proposals and business development objectives.

Assured the company of having strictly complied with current federal, state, local, and contractual laws and regulations.
Chief Financial Officer, 2015 to 2017
Arcadia Real Estate and Property Development Corporation; Rancho Cucamonga, CA.
Duties and Responsibilities
Analyzed and presented financial reports in an accurate and timely manner to the company's founders, executives, and officers.

Developed and improved business processes to evaluate company-wide financial effectiveness for the purpose of achieving better transparency, accurate reporting, and identification of cost-saving parameters.

Effectively managed relationships with F & A service providers such as banks, treasury management groups, investment bankers, insurance agents, and fund managers.

Developed and worked to ensure company strictly complied with Cost Accounting Standards or CAS.

Coordinated and led financial audits; worked closely with external auditors and government agencies.
---
Education
Master's Degree
Finance
University of Southern California
Los Angeles, CA
2011 to 2015
College
Bachelor Degree
Accounting
University of Southern California
Los Angeles, CA
2007 to 2011
High School
Rancho Cucamonga High School
Rancho Cucamonga, CA
2003 to 2007
Certifications
Passed CPA Examination administered by the California State Board of Public Accountancy, 2015
---
Chief Financial Officer Skills List
What can you expect from a Chief Financial Officer skills list? Skills that require years of work and sacrifice. CFOs deserve the high pay. Being good with numbers is not enough. Those numbers will be used to make decisions. That's why many CFOs are CPAs.
Education

College degree at a minimum. Master's degree preferred. Accounting is the best course. Management, Finance, and Economics will do. The best paying jobs hire those with a Master's degree in Finance. This job requires a huge investment in education.

Certification

In our sample resume for a CFO, James is a CPA. If you're a CPA, you're a step closer. A big part of the job is analyzing FS. These are Financial Statements. You might also wish certification courses in related fields such as Financial Management. However, being a CPA takes top billing.

Business Acumen

To become an effective CFO, you must know the business. Not just theory. You must be knowledgeable of a company's various functions. You will work with operations, HR, IT and other teams. You must stay updated on industry trends. The latest developments can influence decisions.

Decision-Making

All good leaders are great decision-makers. CFOs spend time analyzing numbers. These are the bases for decisions. When the time comes, choices are made. Decisions are firm and focused. A CFO has backup plans. He/she knows things may not turn out as expected. A good CFO is always prepared. It is a job where decisions are made one after the other.

Pressure Player

You're in charge of attaining the company's financial goals. Can you handle the pressure? Departments need money. Programs need funding. You have to be able to manage budgets while maintaining performance.

Interpersonal Skills

You work with different people. Not just within the company. You correspond with others in the value chain. You represent the company in meetings with other CFOs. And there are the banks. CFOs maintain great relationships with their bank's key people. You are also involved with investment professionals. This list includes fund managers and insurance agents.
Chief Financial Officer Resume Objective
CFOs are quick decision-makers. They go straight to the point. And so should your Chief Financial Officer resume objective.
Look at our sample resume objective for CFO. It is short and concise. James starts off with his experience. 10 years means he is a seasoned CFO. James doesn't waste time. He says what he wants:
"To become the new CFO of Maverick Taxi and Limousine Services."
The objective statement is phrased like a conversation. James is telling the company, "I am your CFO." How? He ties in his skills with the start up's needs. We highlighted James being a CPA and having a Master's Degree in Finance. These are 2 eye-catching skills!
Lastly, he shares what he can do. This is to guide the startup on the right track to success.
The objective statement reveals someone who is confident with strong leadership qualities.
Chief Financial Officer Resume Format
If you have the skills and the experience, you have 2 options. First, let's go with the popular one. Use the reverse chronological if you have the experience. This is perfect for your Chief Financial Officer resume format.
The chronological format is popular with recruiters. It is easy to read. The format is also organized. Since you're starting with your current experience, the recruiter can easily assess your abilities.
When using this format, follow our sample template for CFO resume:
Contact Information
Objective Statement
Skills
Work Experience
Education
Certification
Personal Information
The second option is the combination format. This gives you more flexibility. You can place "Certifications" and "Education" ahead of "Work Experience". This format is best used if your experience is limited.
Entry Level Chief Financial Officer Resume
As long as you have the skills, don't worry if you have an entry level CFO resume. Your chances will go up if you are a CPA.
Use the functional format. These shifts focus toward your hard skills. Our example of a resume for CFO will look like this:
Contact Information
Objective Statement
Skills
Education
Certification
Work Experience
Personal Information
For your work experience, highlight relevant duties from your previous jobs. CPA is the natural growth path for CFOs. So you should be involved with accounting or finance.
It is also important to highlight achievements. Did you propose any program which saved the company money? These details should be in your resume.
Chief Financial Officer Resume Writing Tips
As a numbers man, you have to be precise. Read our CFO resume writing tips to avoid making costly mistakes:
Have Your Own Domain – Did you notice James has his own domain? It may not seem much but it shows being invested in his career. Companies will appreciate the level of professionalism.
Highlight Leadership Qualities – Show concrete examples of leadership skills. It's not just about decision-making. Let the company know you can take charge.
No Errors – It is inexcusable to have spelling and errors in grammar at this level. Review your resume before sending it out.
It is perfectly fine to exceed one page. If you are well-tenured, take your time.
We are sorry that this post was not useful for you!
Let us improve this post!
Tell us how we can improve this post?